Dear Summer,
Please don't ever let your sunshiny goodness leave us.
Sincerely, The Girl Who Only Freckles But Maybe Someday They Will All Connect Into A Tan
We've been spending a lot of time at the pool this summer. This also means that I'm buying sunscreen in bulk and constantly have a load of pool towels in the wash. Totally worth it though since I am now a big fan of the tennis/swim neighborhoods they seem to build everywhere in the South. It's definitely not what we are used to, so we are soaking it all in.
Plus, if you have shades as cool as these…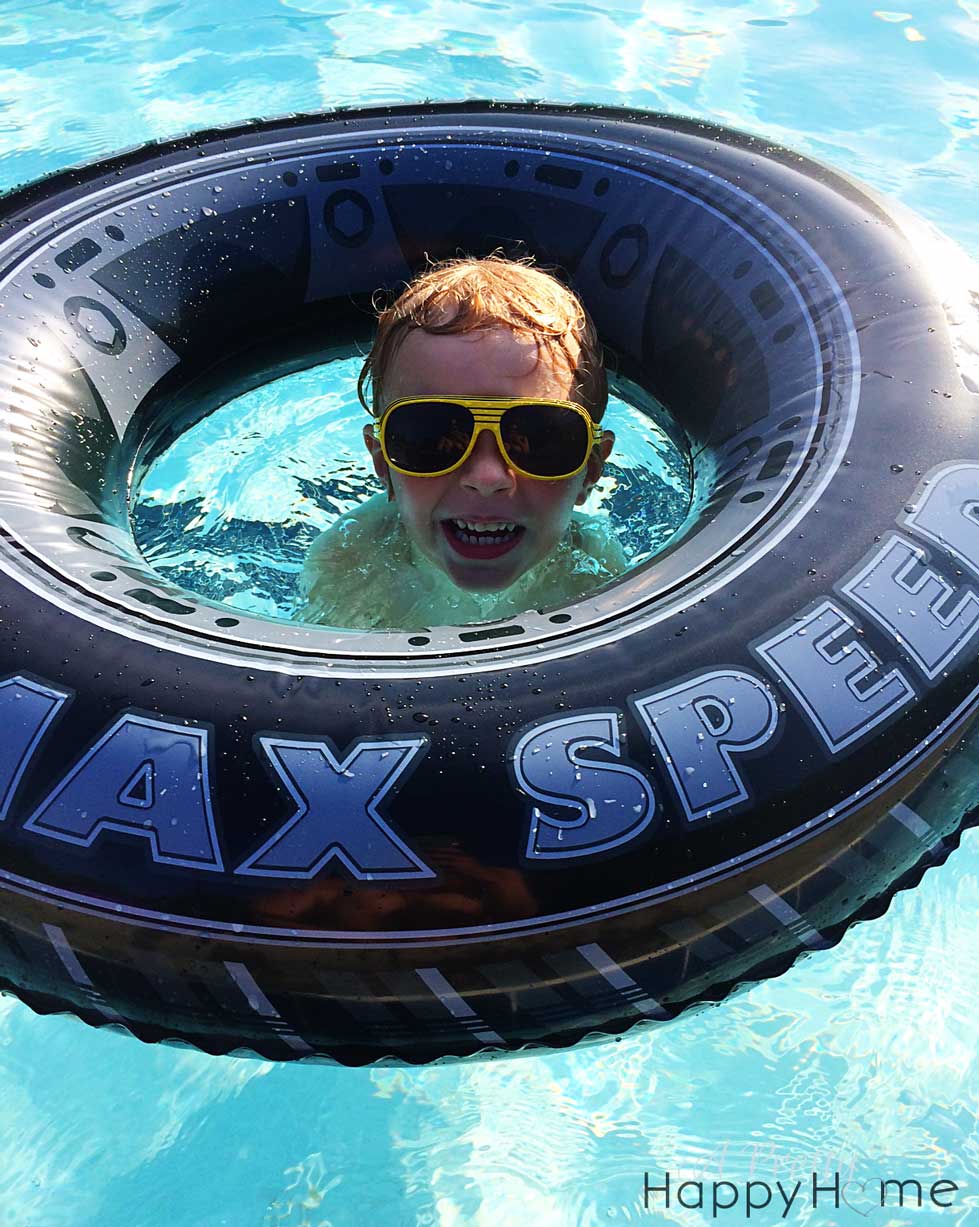 It's on afternoons like this that I don't feel guilty about the things that aren't getting done at home. This time spent with them – playing, splashing, watching them build confidence as they learn to swim – is the most valuable way I can spend my time. To see their carefree spirits soar is all the validation I need that the choices we've made for our family are the right ones for us in this moment.
And if you ever feel self-conscious about putting on a bathing suit to actually get in the water to play with your kids, then read this. The author has a terrific perspective on the topic and it might just give you a boost of courage! Plus, you can always come and hang out with me and my cellulite tush!
Now, this picture below is what happens when you tell your 7-year-old that you want to get a picture of her goggle eyes.
I was very proud of her though, she's trying to learn how to dive and she hasn't given up. She keeps trying and trying. In all other regards, she swims like a little dolphin – even in the deep end.
Hunky Husband has been taking Fridays off this summer and yesterday we spent it berry picking. We visited Adams Farm in Fayetteville, Georgia, and picked blueberries, blackberries and raspberries. This is the first time in my life that I have ever paid for blackberries. In Oregon, they are mainly a nuisance…a delicious, mouth-watering nuisance.
Apparently, all the summer fun we've been having wore this guy out. Let's hope this is the last time he passes out on a bar stool.
And for the record, he got up out of my lap (we were reading books) and came into the kitchen and curled up on this stool to sleep. Kids.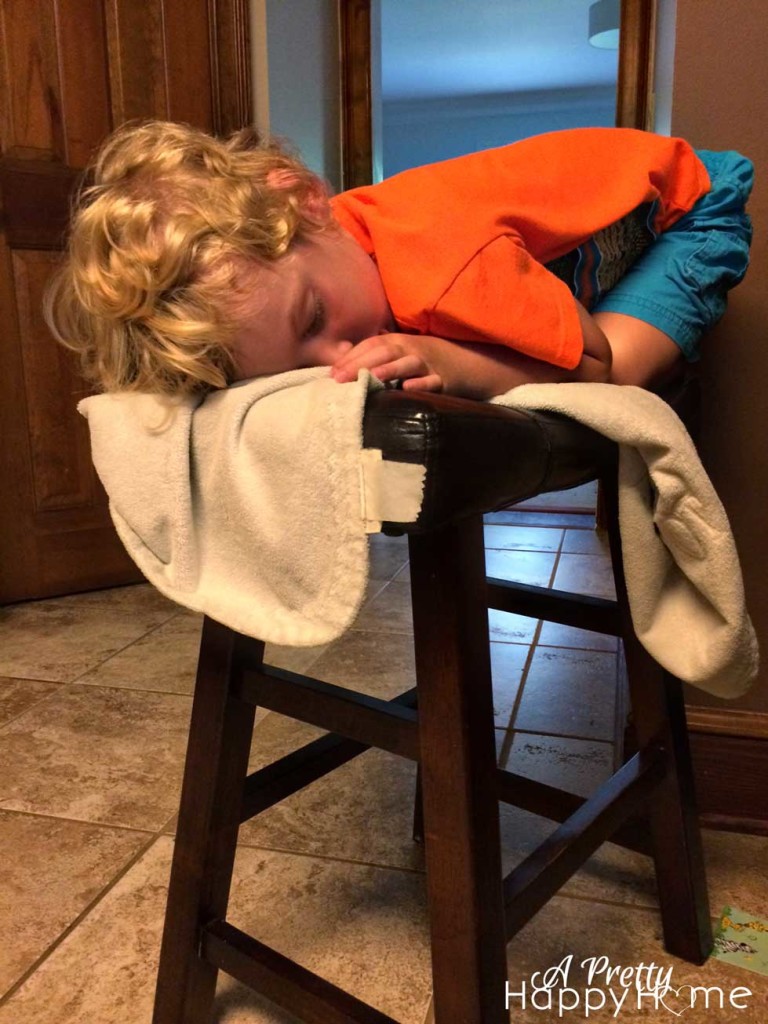 Want to know why this gal is so happy? MATH! Yep, math. She's been earning prizes for doing her math this summer. When she does 5 math sessions on IXL in under 15 minutes each, she earns a beanie baby animal. This one is named Cookie. This bit of motivation helped eliminate the hemming and hawing that was accompanying our daily math work.

We are looking forward to more summer fun this week! Hope the official start of summer is making you happy too!