Lake House – First Glimpse
Well, we have been sleeping at the new house, sometimes referred to as the Lake House, for a week now.
When we got the go-ahead to start moving in, we started bringing over stuff right away.
Along with a rug, some side tables – you know, the important stuff – I also remembered the camera. Oh, and you know the other day when I couldn't find the camera cord? Well, about that. Turns out I forgot that I don't need a camera cord anymore. I can plug my memory card directly into my laptop. DOH! Clearly, my brain is juggling more than usual right now.
This is the wall of windows in the living room. From there we can see the lake. Or is it a gigantic pond? Potato, potah-toh.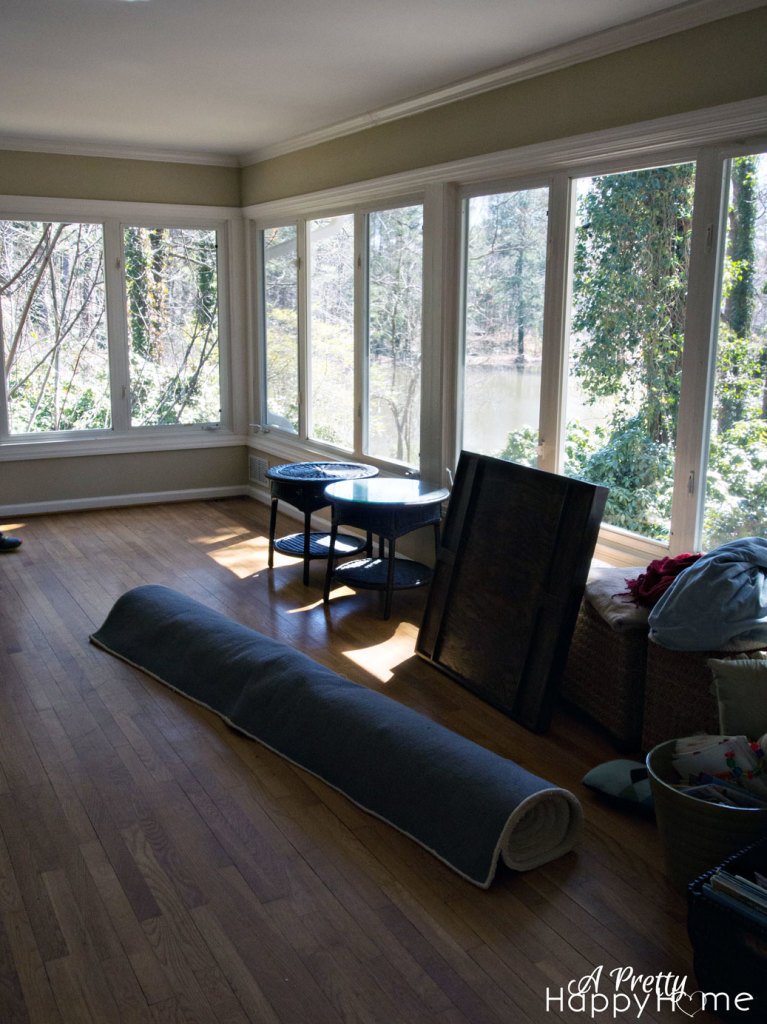 I looked it up and there is no scientific designation between a lake and a pond. Lakes are generally considered larger than ponds, but that's all up to interpretation. It could go either way with this one. It does have fish and we are eager to put the kayaks out on it.
Another view of the living room. It's a gigantic space.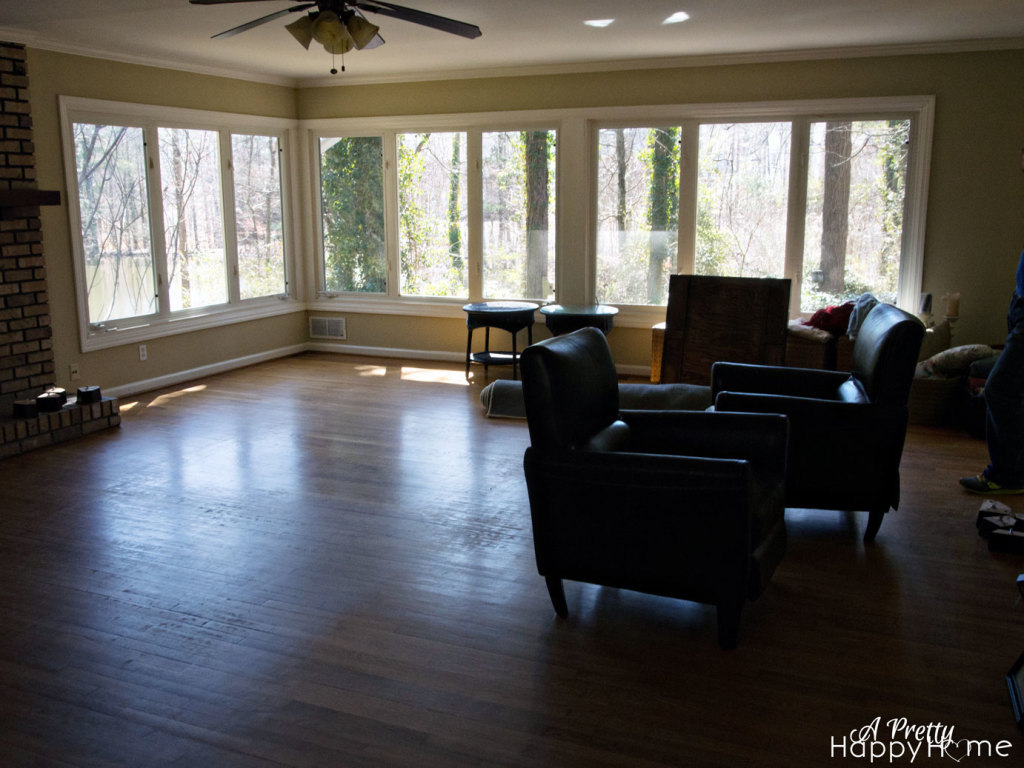 To the left of that wall of windows is this fireplace. That little door below the mantle connects to a door on the outside of the house. You can shove your firewood into that space without ever having to traipse wood in through the house. BRILLIANT!
I grew up in a house with a wood stove and would constantly have to clean up the mess made from hauling wood inside all winter. It isn't one of my fonder memories.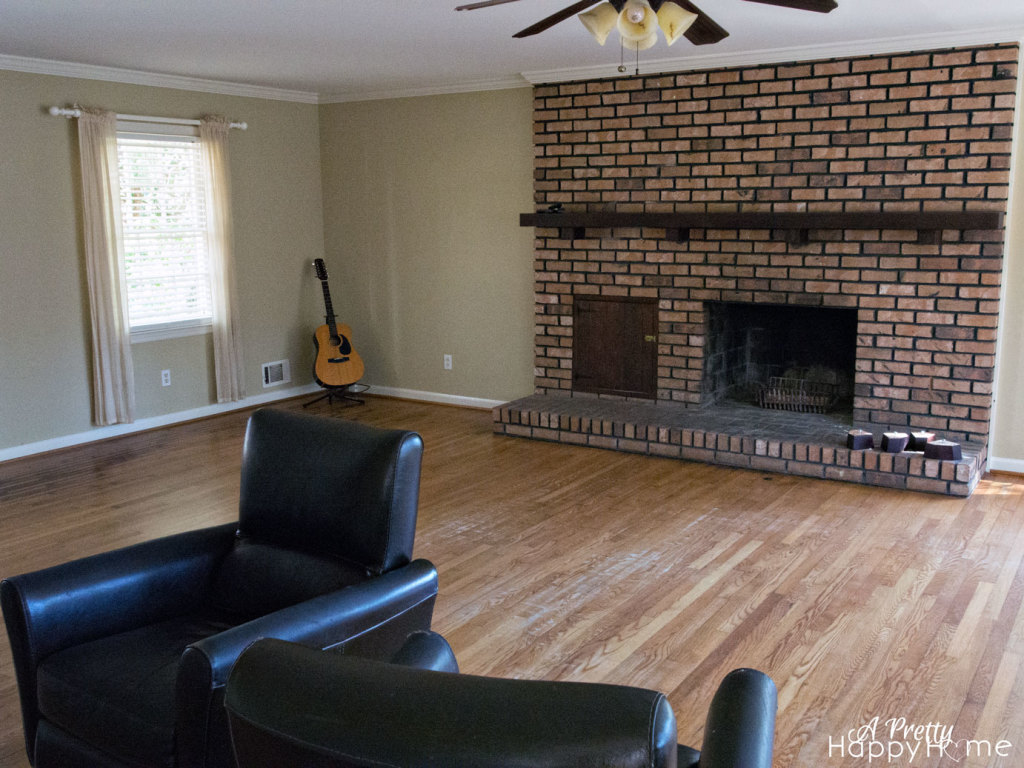 This is the dining room with another fireplace. I'm kind of smitten with it, actually. I don't plan on burning any wood in there, but it just feels cozy.
Those french doors lead out to a concrete patio that goes along the back of the house.

On the wall opposite the dining room fireplace is this wall of built-in shelves. Those shelves are currently a staging area for the rest of my decorative junk items.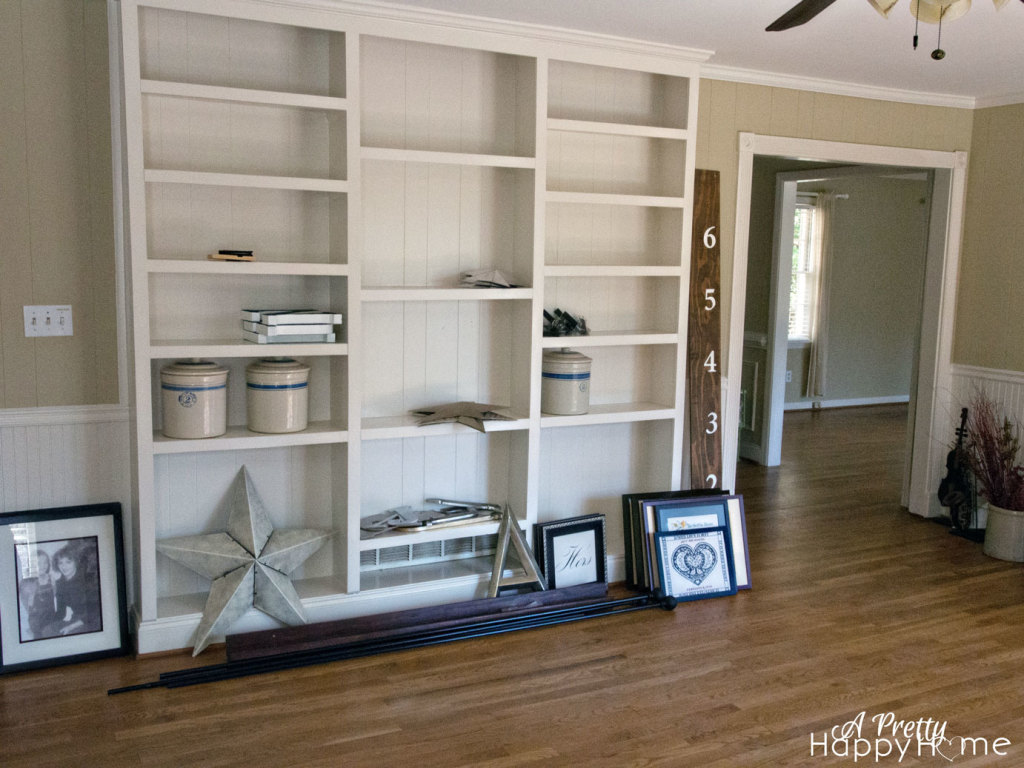 So those are my two favorite spots in the house. Every time I walk into that room of windows I just feel happy in my soul. There's something about having a connection between your home and nature that just feels right. Every house comes with pros and cons. For me, right now, this connection with the outdoors outweighs all of the cons.
---
We loved living in this house! Here are some more posts about it.
A Little Yard Work Goes a Long Way