Pane Bianco with Basil, Sausage & Sun-Dried Tomatoes
An alternate title for this post could be everything sounds better in Italian.
Pane Bianco. If you want to hear it pronounced, click here.
What is pane bianco? Well, in English it means white bread.
See? I told you it sounds better in Italian!
In this case, it is fancy-schmancy looking white bread filled with deliciousness.

I stumbled upon the website Never Enough Thyme…When Lana's Cooking the other day and could not get her recipe for Pane Bianco out of my head. I mean, look at it! It's gorgeous!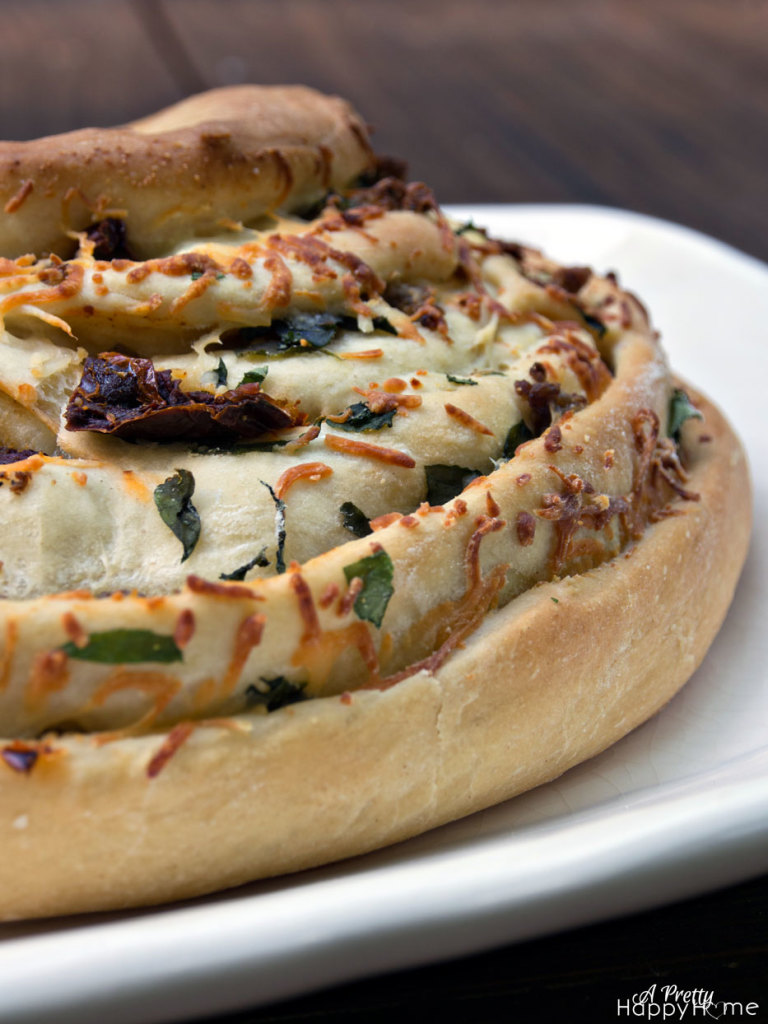 Here is my dough all rolled out and sprinkled with fresh basil, sun-dried tomatoes, sausage, garlic and an Italian cheese blend.
As a side-note, my local Trader Joe's has the most beautiful basil plants right now. One may or may not have come home with me last week.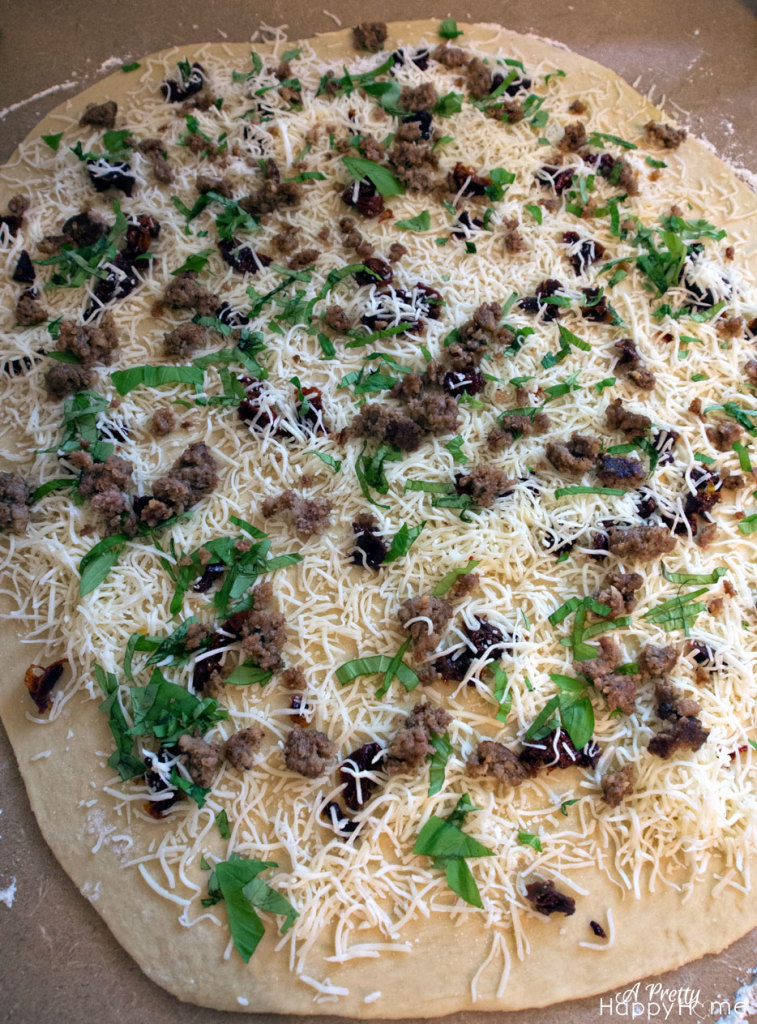 This is what the dough looked like right before I put it in the oven.
To get the dough in this beautiful formation, you roll the dough up into a "log" and form it into a S-shape. After that, you tuck the ends under and slit the dough open so you can see the layers and let it rise again.
Lana has terrific step-by-step pictures of this part of the process.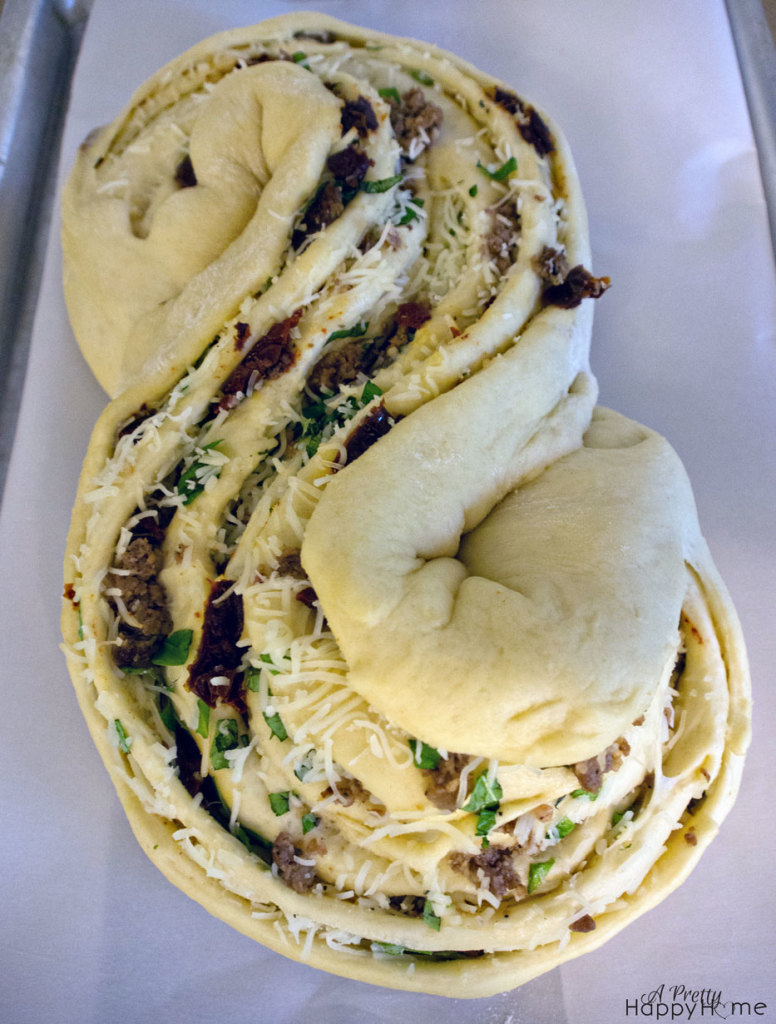 Lana's recipe didn't include sausage, but I had some in the fridge and this recipe was just calling its name.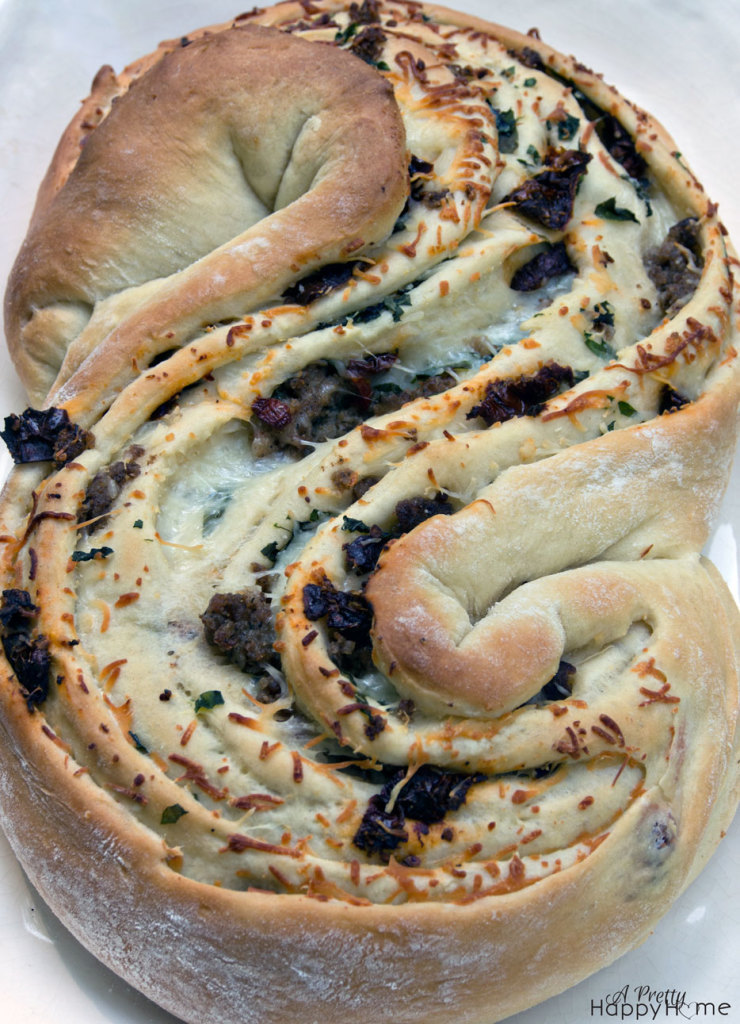 My kids thought it tasted like pizza bread, which I can see where they got that with the combo of basil, tomatoes and sausage. My husband thought it would taste really good with some marinara sauce for dipping. I liked the bread as it was, but being the classy lady that I am, I dipped it in a little ranch and that was delicious too!
I wish I would have brushed the dough with garlic butter right when I took it out of the oven, but I can do that next time!
I have officially decided this recipe is going to be my new signature appetizer dish. It has a lot of WOW factor! It would travel well if you had to take it to a party and would sit out well during a party too.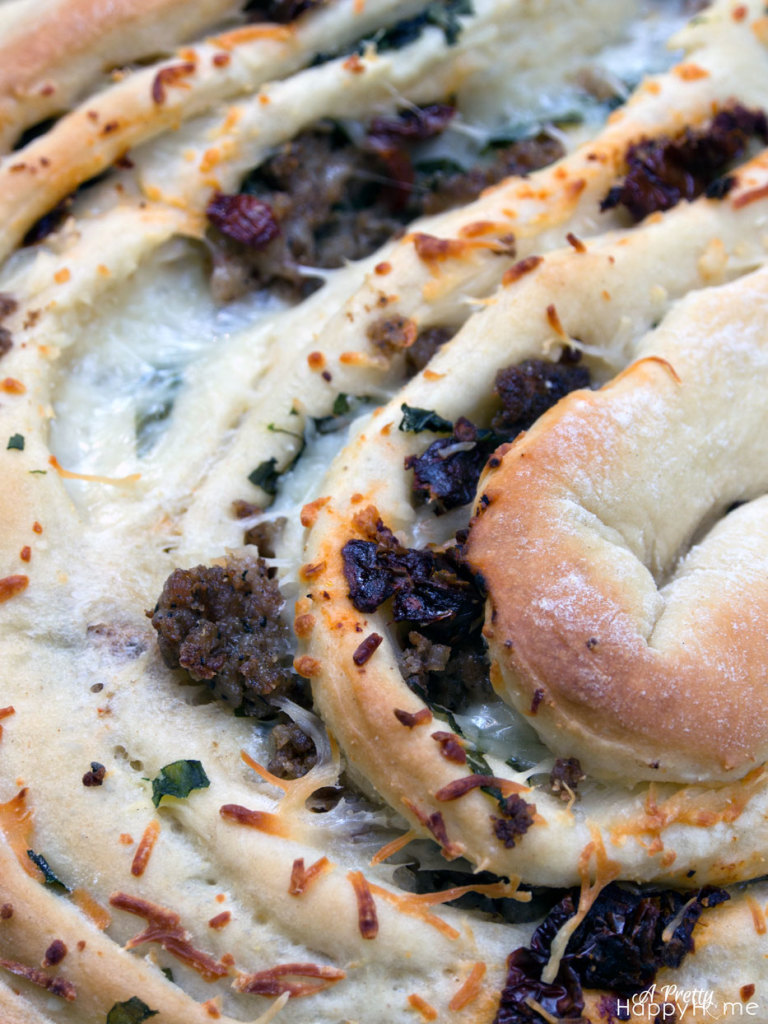 I'm so happy I finally tried this recipe for Pane Bianco! It didn't disappoint and now I want to experiment with other ingredient combos. The possibilities are endless!
Be sure and check out Lana's Blog.
---
I made a sweet version of Pane Bianco – check it out! Pretty please! 
Pane Bianco with Apples, Cinnamon and Raisins
I also like other twisted bread!