Fixing Nasty Grout Is Pretty Easy
The Junk Whisperer is coming to visit me next month and it prompted me to take a good hard look at the bathroom she would be using during her stay.
Normally, if I have to go in there, I just kind of squint and say to myself, "hey, it's not so bad…if you don't turn on the light."
I'm fairly certain the bathroom is original to the house. My powers of deduction lead me to conclude that the grout in this bathroom is also original to the house.
While I'm holding on to the most fervent of delusions that the grout has been thoroughly cleaned periodically in the last 50 years, I doubt that has actually happened in the last 10. Maybe 15.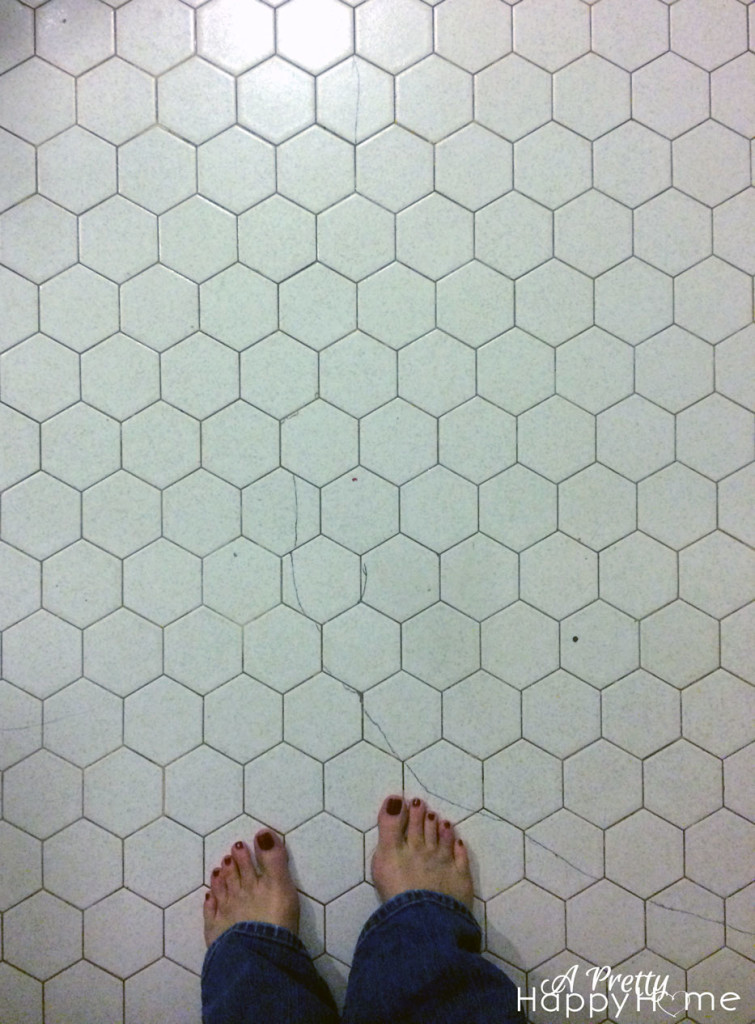 No, that's not dark-colored grout.
That's nasty 50-year-old grout.
For being dirty and cracked in some places, the tiles are pretty cool though!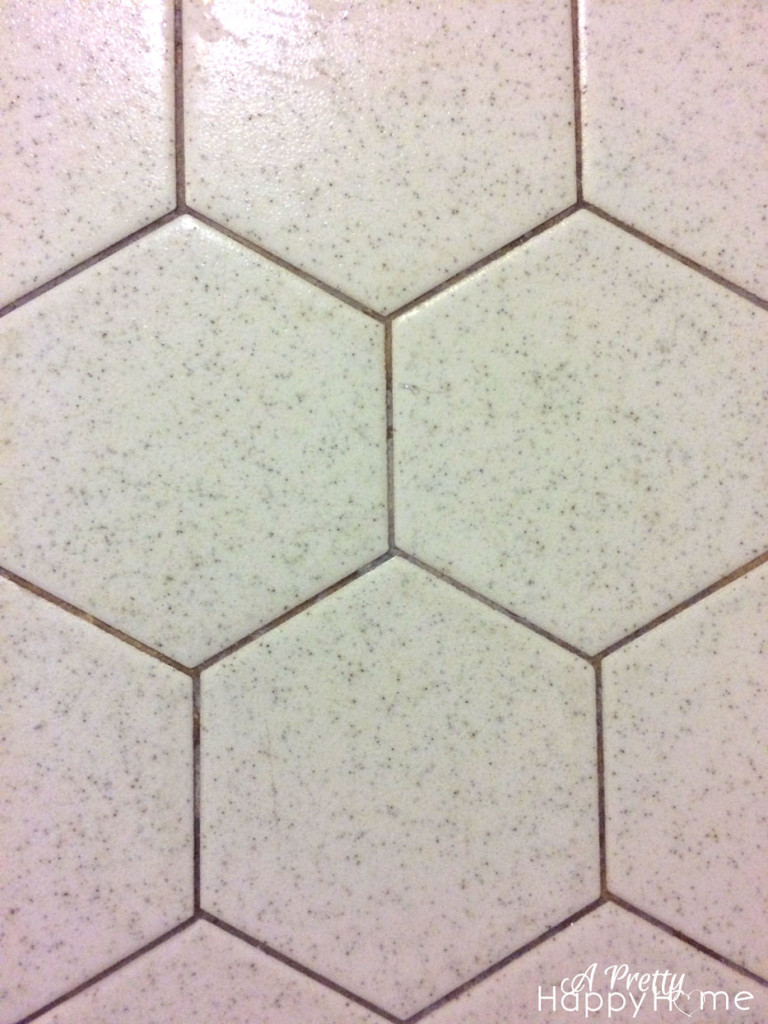 I set out to try a product I'd heard a lot about in the blogosphere: Grout Renew. I got mine at Home Depot. There's also Grout Refresh
on Amazon, which is similar. I picked an off-white color instead of their whitest white. Against my tiles, it took on a slightly grayish hue, which was a happy accident.
The application part is pretty straight forward. Brush Grout Renew on clean grout, wipe it off the tile. The manufacturer suggests using a toothbrush. Since my grout lines are so narrow, I used a craft paint brush.
See how it looks now? So. much. better. Even with my pictures on a cloudy day.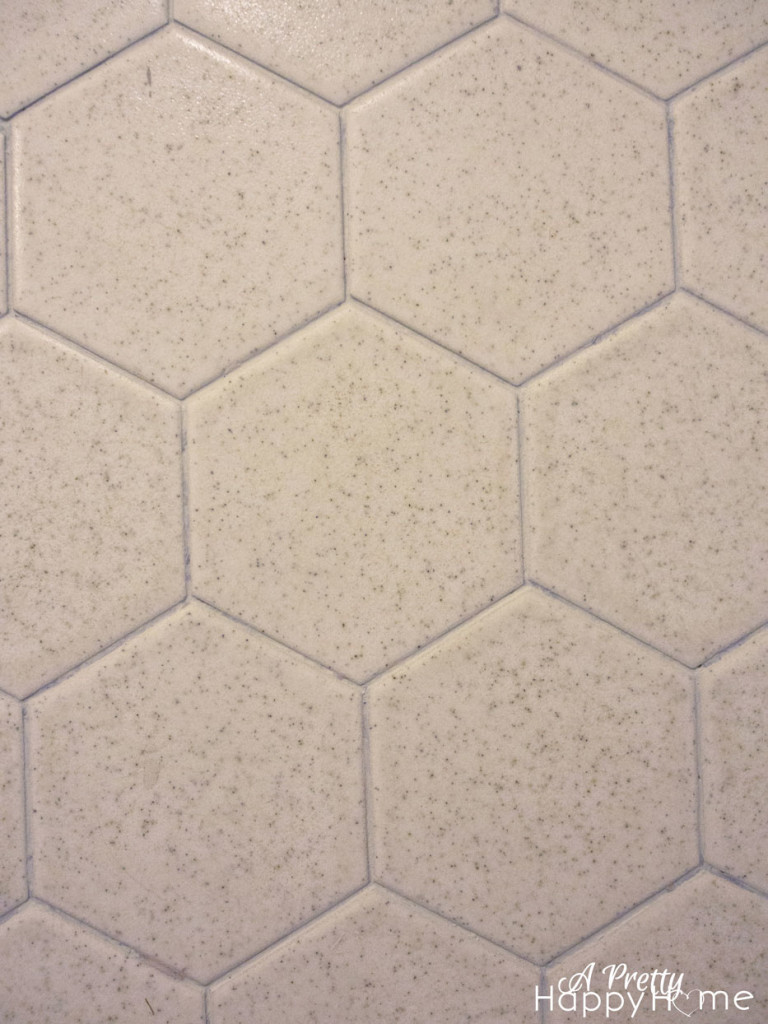 I started out using an old, semi-hard paint brush and then I freaked out a little because the grout looked like it would need two coats to get good coverage. I switched to a paint brush that wasn't on its last leg and that worked much better. I'm guessing my original dried-out paint brush just wasn't absorbing the Grout Renew, so I was wiping off more than I was applying.
It's probably really against the rules, but I applied the Grout Renew to the crack lines on the tile too. My logic was this: the tiles were already ruined, so I probably couldn't make them worse. Probably. I thought that if it stained the inside of the dark crack lines a little lighter, that would be a good thing. I was happy with it, but don't break the rules just because I did. Also, don't jump off a cliff if I do either…someone is going to need to stay on top to call 911.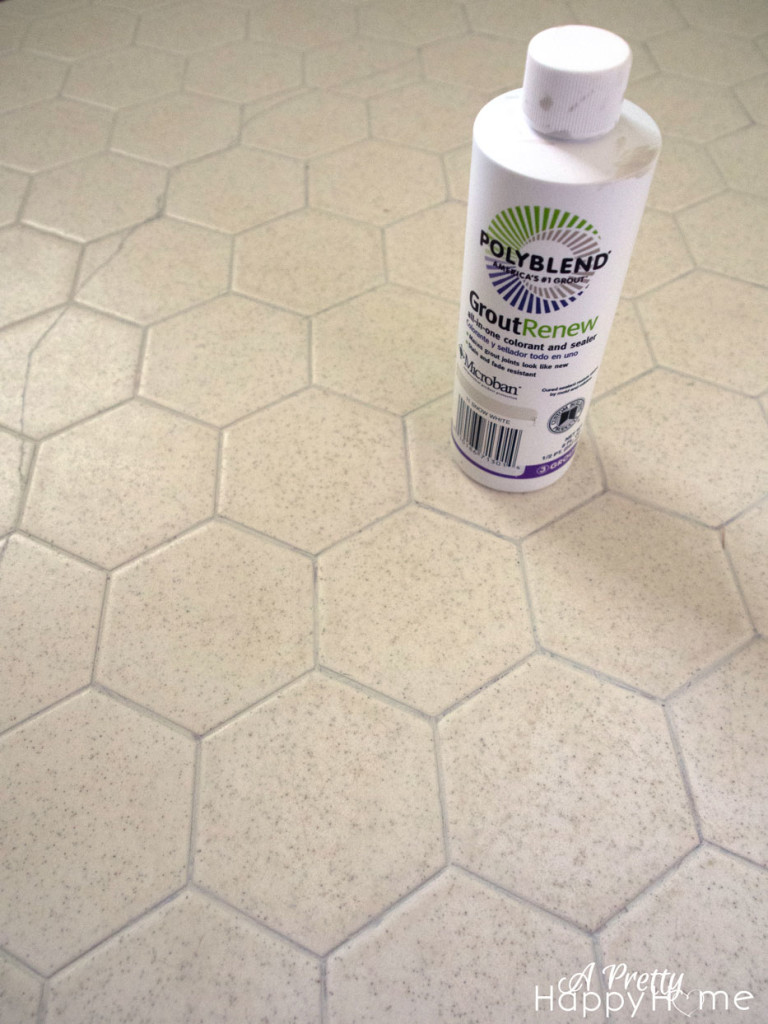 As I was crouched down on my hands and knees in this bathroom, I realized that small hexagon tiles have A LOT of grout lines! I'm happy to report that it only took me 2 episodes of Scandal and 4 episodes of Friends to finish fixing the nasty grout. And since no one bugged me while I was working on this project, I almost consider that a vacation.
---
If you have nasty grout, you might also have some of these other projects to tackle. I know I did!
How to Remove Ring Around the Toilet – I use something unexpected
When Should You Paint Your Counters? 
Refinish Wood Chairs Without Power Tools
Zero Gravity Chair Repair on the Cheap
---
*affiliate links in this post*