One of the things I enjoy most about moving is the opportunity to explore a new area.
It's the unexpected details of an area that delight and inspire me the most.
For instance, we hiked a new-to-us trail last week at Tourne County Park, a 565-acre park with an extensive trail system.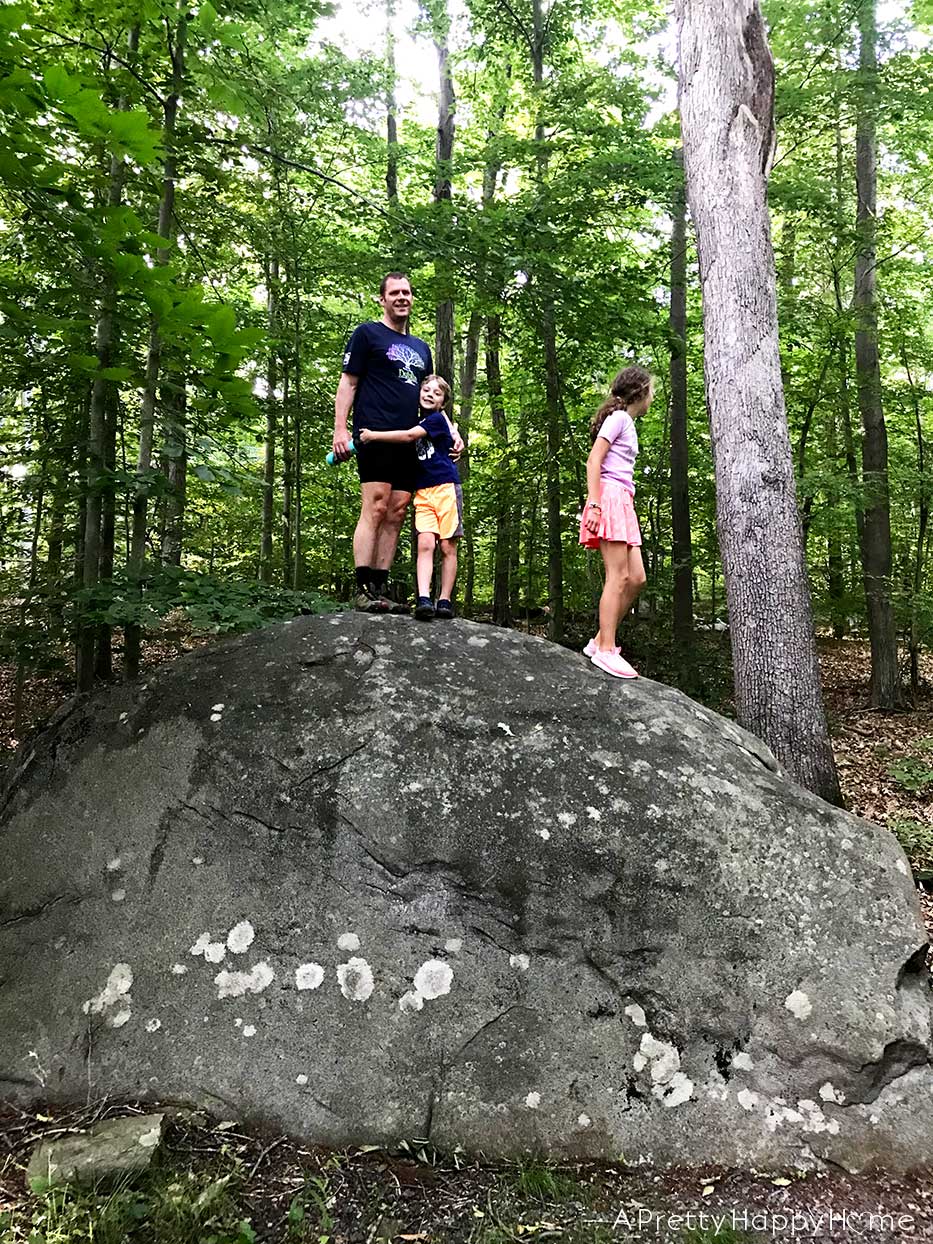 I expected to feel the burn up that long hill. I expected to see wildlife and get bitten by mosquitoes. I expected to have a discussion about which plants were poison ivy – seemingly all of them. I expected my kids to ask for a snack before we'd even left the trailhead. I expected someone to parkour their way along the trail. I expected to feel a sense of accomplishment after we'd completed the hike. I expected to see an amazing view of New York City at the top of the trail because that's what I had read about this hike.
It's hard to see, but the New York City skyline is there on the horizon. Look inside the heart.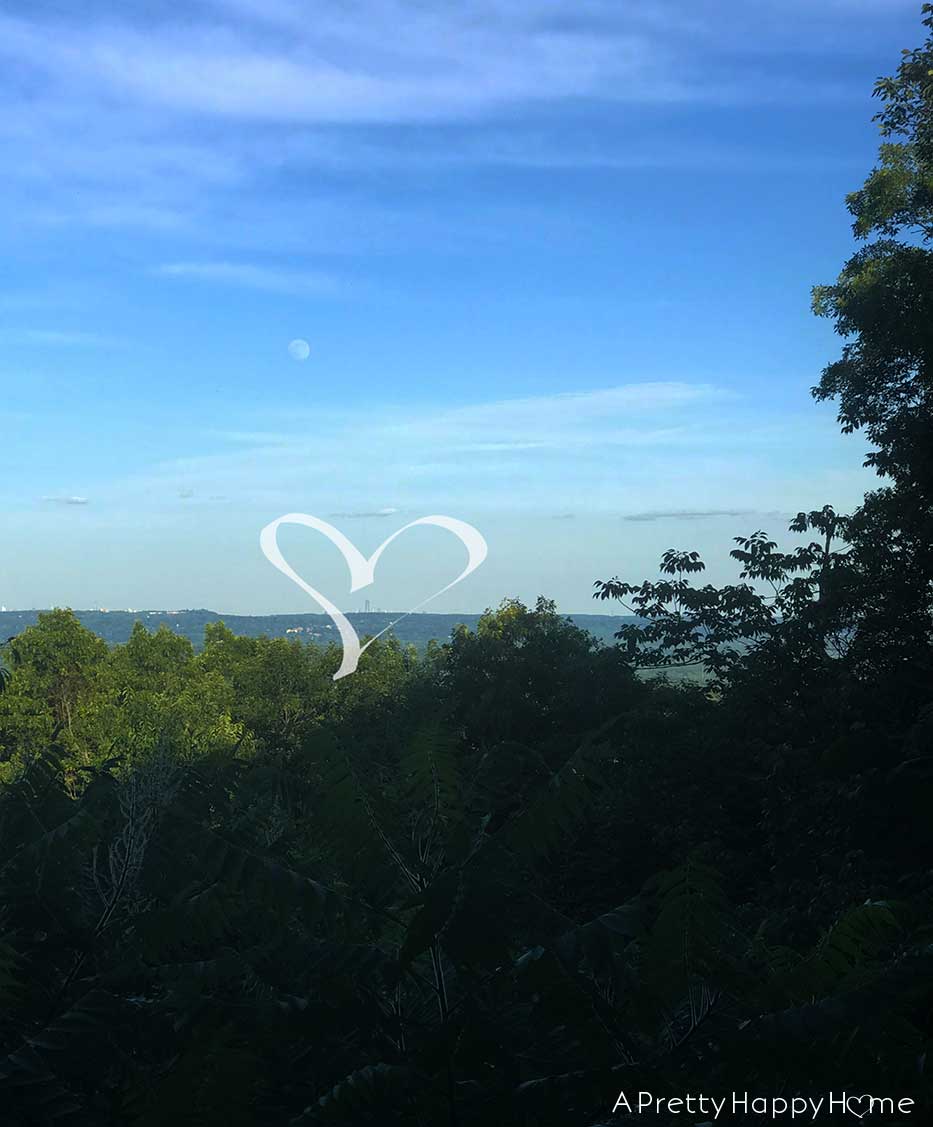 I did not expect to see a memorial flag honoring victims of 9/11 at the top of the hill where you could look out and see the New York City skyline.
It was an unexpected discovery in the middle of a forest in a place I'd least expect to see it.
The flag lists the names of the people who lost their lives on that day.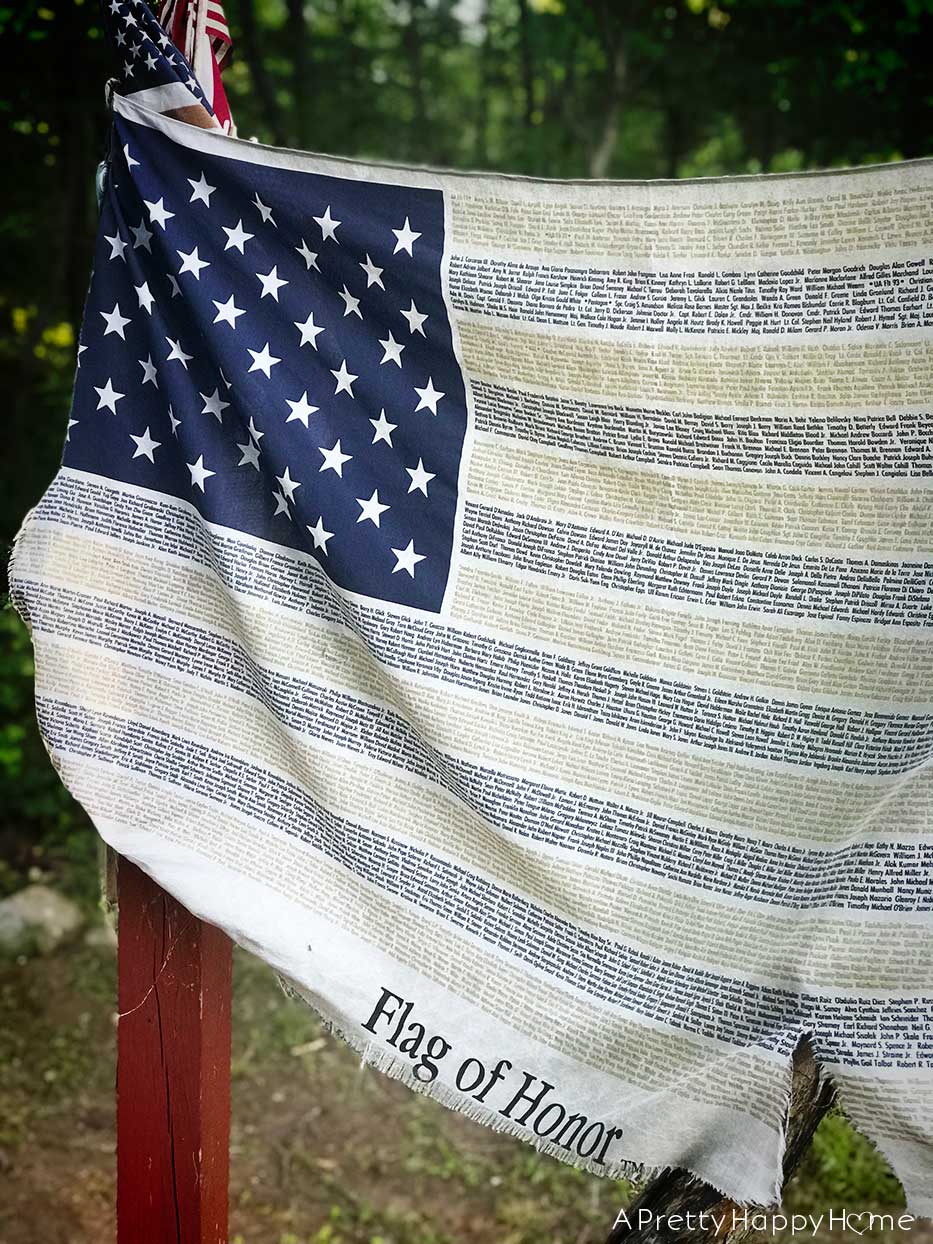 It was a frank and solemn reminder to be thankful that I could feel the burn up that long hill while the mosquitos swarmed and my kids asked for snacks.
There are thousands of families (probably more) who are wishing for that very sort of ordinariness right now.
On this 4th of July, I will be thinking of them. I will hug my kids. I will be thankful for ordinary moments. I will be grateful, extraordinarily so, for the men and women who have served our country going all the way back to its founding moments.
Most of all, I will be cheering on the better angels of America today.
Happy 4th of July to you and yours.
---
P.S. The 'better angels' reference comes from Abraham Lincoln's first inaugural address in 1861 as he was faced with the monumental task of preserving the nation that less than 100 years before so many had fought to establish.
I am loath to close. We are not enemies, but friends. We must not be enemies. Though passion may have strained it must not break our bonds of affection. The mystic chords of memory, stretching from every battlefield and patriot grave to every living heart and hearthstone all over this broad land, will yet swell the chorus of the Union, when again touched, as surely they will be, by the better angels of our nature. – Abraham Lincoln, First Inaugural Address, March 4, 1861