Last day of August? I thought it was never going to get here and then it came in a flash! Funny how that works.
I'm not ready for summer to be over, but I am ready for fall to start.
That sentence made zero sense. My brain is a confusing place.
This week I shared one of the reasons why I want summer to stay: summer excursions to explore our new part of the country! This one was to West Point Military Academy. Honestly, it was a very cool place and the proverbial Kool-aid they serve there is delicious.
Then on Wednesday I made an exciting announcement about my new career as an ant farmer. Did you miss it? I hope not because I thought the twist at the end was very well-played.
I need a distraction from summer ending, so here's the Happy List!
---
TWILIGHT HOUSE FOR SALE IN OREGON
I'm an Oregon girl, so when I see interesting news from Oregon, I have to mention it!
This house for sale in St. Helens, Oregon, was used in the Twilight movies as Bella Swan's home. The homeowner kept most of the details used in the movies. All the pictures and listing info can be found at Hooked on Houses.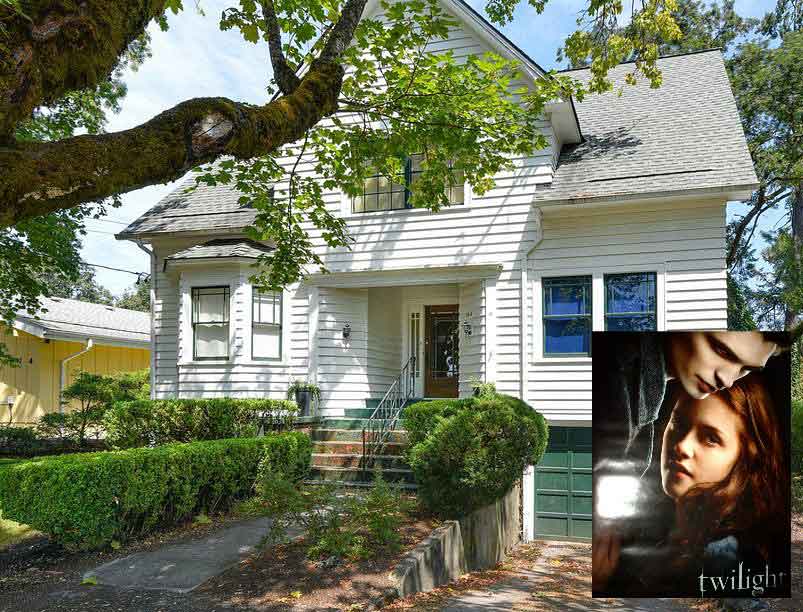 (image: Hooked on Houses)
In my humble opinion, the Twilight movies were terrible. At least the first one. I couldn't bear to watch the rest. However, I devoured the books
. I'm kind of embarrassed to admit that.
---
CANDY CORN ICE POPS
As it turns out, these ice pops are healthy and no candy corn was harmed in the making was used to make the ice pops.
Should I be disappointed?
No matter. I really love how happy this picture is! And it's still hot enough for popsicles at our house. Recipe at Courtney's Sweets.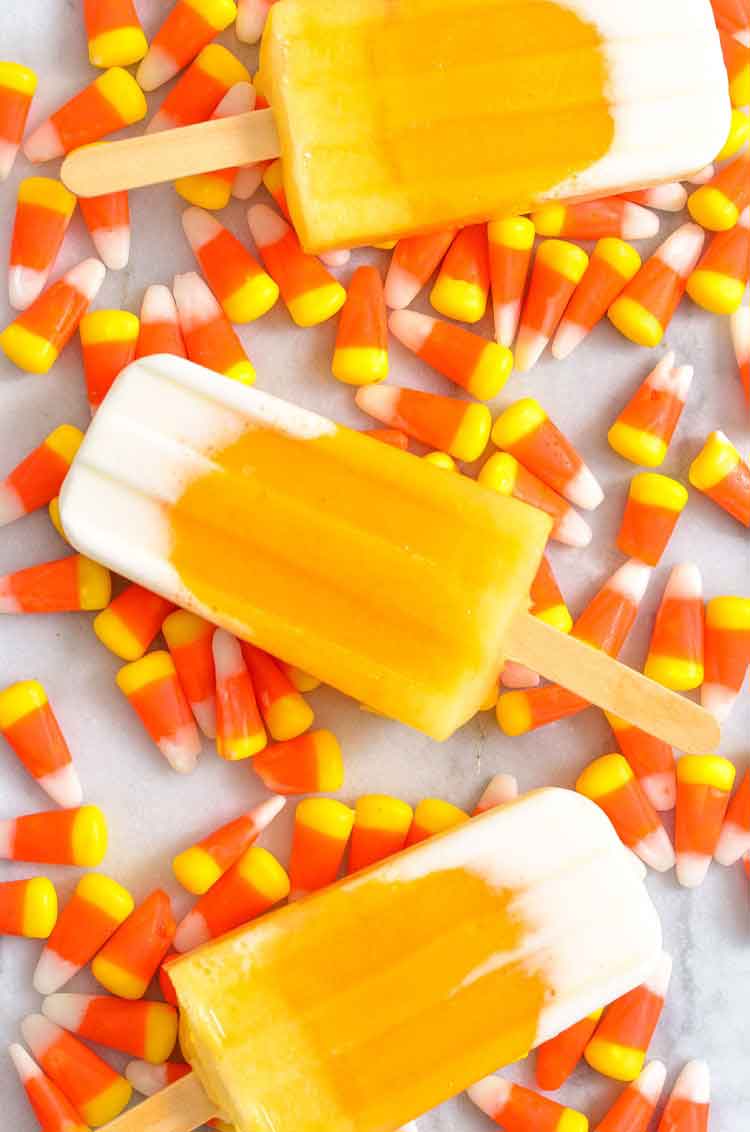 (image: Courtney's Sweets)
---
BEFORE AND AFTER
This before and after by Sara at Simply Southern Cottage is so amazing.
Kudos to her!
I think you'll enjoy her blog. I've only read a little so far, but she seems to have a very kind heart.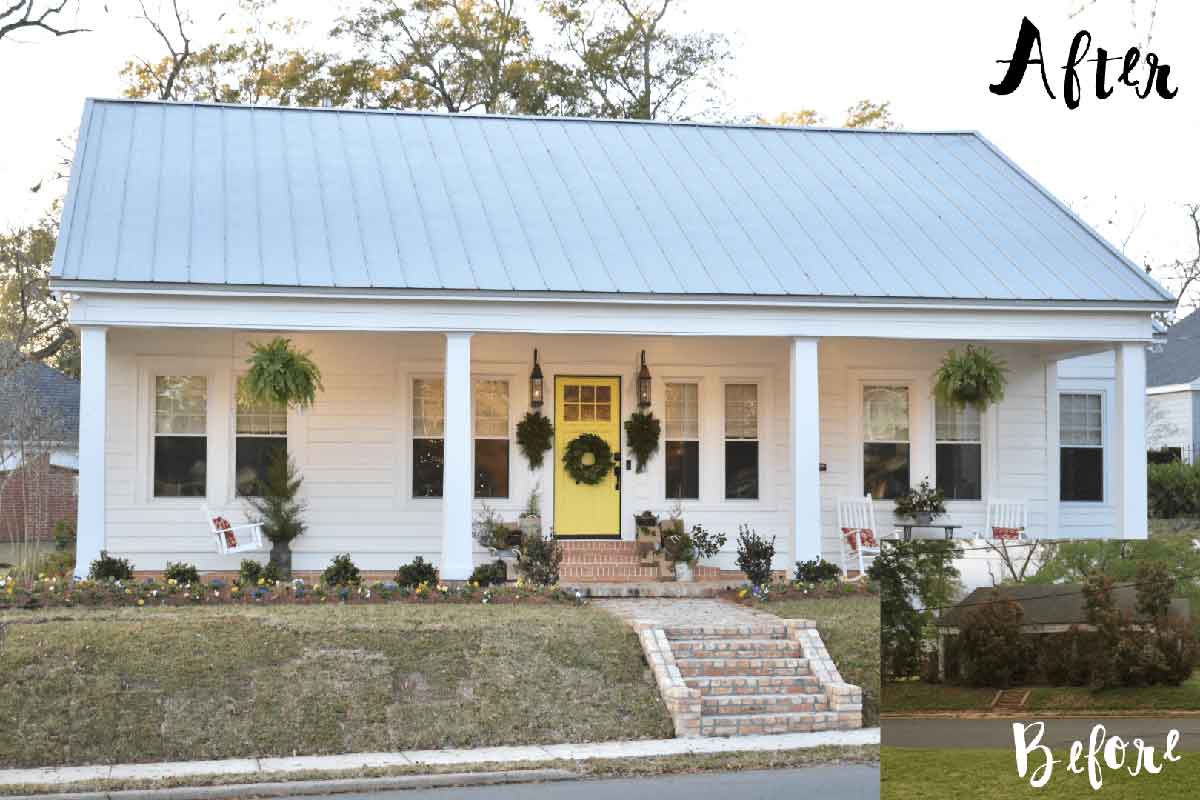 (image: Simply Southern Cottage)
Also, I'm a sucker for a happy yellow door!
---
WOW.
This photo blew me away.
Talk about amazing timing. For the photographer and for that seagull!
---
SHOWERING AT NIGHT IS BEST
There. I won. I knew showering at night was the best. Now science says I'm right. But of course we already knew I was right.
I excel at humility.
I had a difficult time selecting a picture to go with this information for obvious reasons. Instead, I'm going to remind you of the time I turned a shower into a closet without harming the shower itself. It was ugly, but it worked.
---
SLEEPY HOLLOW
If I have ever given any thought to whether or not Sleepy Hollow from Washington Irving's The Legend of Sleepy Hollow is an actual place, well, it is lost in the dark recesses of my mind.
As it turns out, Sleepy Hollow is a real place in New York and even better, it's only an hour from me! Now I want to go.
In the fall, Sleepy Hollow hosts The Great Jack O'Lantern Blaze with 7,000 hand-carved, illuminated pumpkins.
7,000!
I'm loathe to carve even one!
By the way, you can read Irving's short story here courtesy of the Sleepy Hollow Cemetery. Yes, that's a real place too! Washington Irving is buried there.
---
WOOD SLAB WREATH
I like this wood slab
wreath idea because it is different and could work with a lot of different seasons. You could hang it inside too.
I found all the details and directions at Hometalk.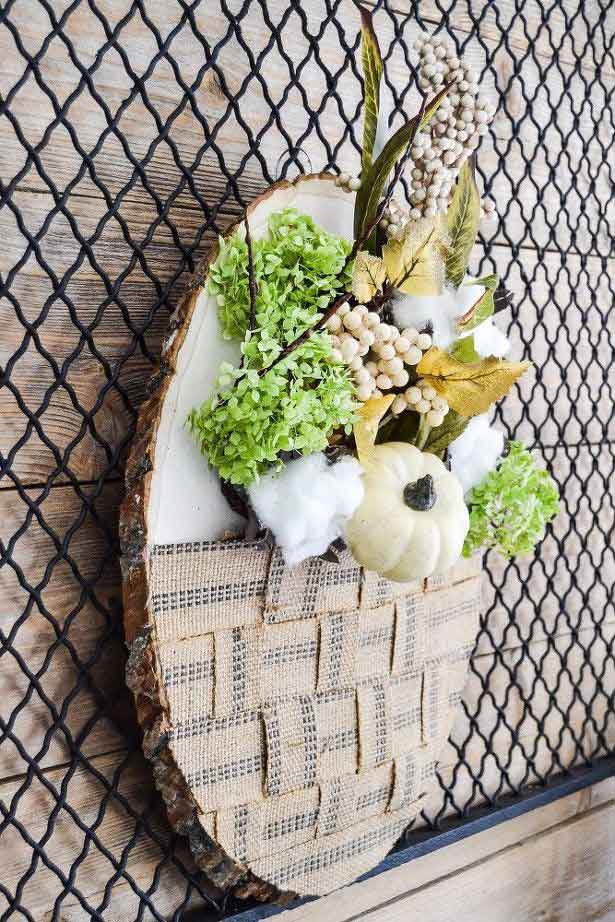 (image: Hometalk)
---
COOL ART
If you're into planes, trains or automobiles or need art for a kids room, check out Leslee Mitchell Art.
These are the happiest art pieces!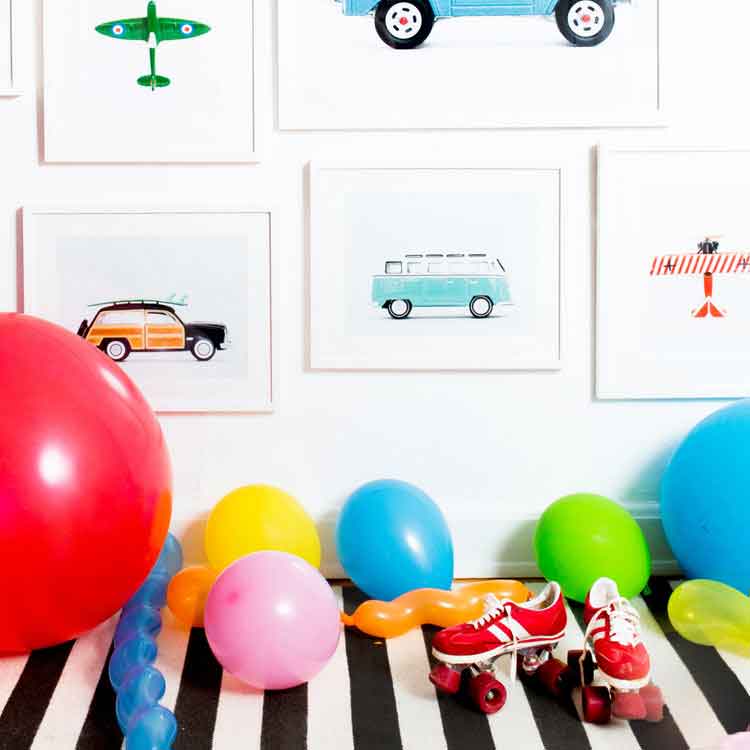 (image: Leslee Mitchell Art)
---
PERSPECTIVE
I'm going to close today with a bit of perspective.
"I have often observed that I am the luckiest person on earth. I feel that way even now as I prepare for the end of my life. I have loved my life, all of it. I have had experiences, adventures and friendships enough for ten satisfying lives, and I am so thankful. Like most people, I have regrets. But I would not trade a day of my life, in good or bad times, for the best day of anyone else's."  – Senator John McCain
When a man who has been a prisoner of war can say in his final moments that he would not trade a day in his life for the best day of another, it makes you think. Can you say the same? Can I?
Rest in peace, Senator.
---
I can't transition out of that gracefully.
I wish you all the happiest and safest Labor Day Weekend.
*affiliate links in this post*