Black Card Stock Halloween Decor
I've decided black card stock is the unsung hero of Halloween decor.
Especially for those of us who would rather decorate with pumpkins than all the scary things.
I cut out bat and mice shapes from a few pieces of black card stock and then randomly added them around my home in places that gave me amusement. Sounds like solid decorating advice, right?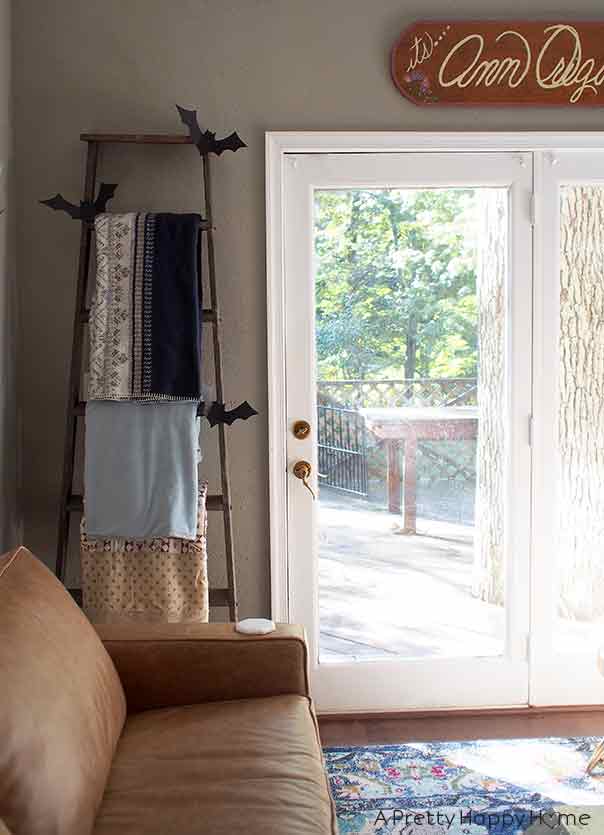 Do you remember my junky dumpster find that I turned into a 4th of July wreath and a rope mirror?
Well, now that junky treasure is a fall wreath with a little black card stock bat attached.
As soon as Halloween is over, the bat will be hibernating in the bat cave tucked away for next year and this wreath can transition into Thanksgiving.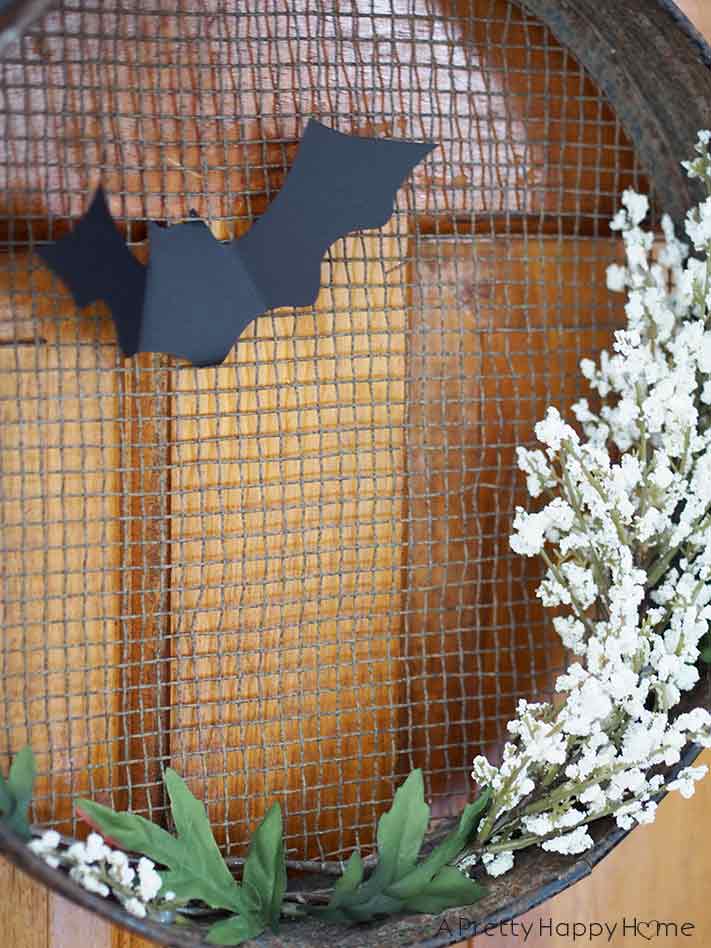 I also have a mouse in the kitchen.
That's always a scary thing.
Thankfully, this one is harmless.
My cinnamon broom doesn't smell too cinnamon-y anymore, but it lends itself well to the Halloween-vibe, so it will stay hanging in the kitchen for a little longer.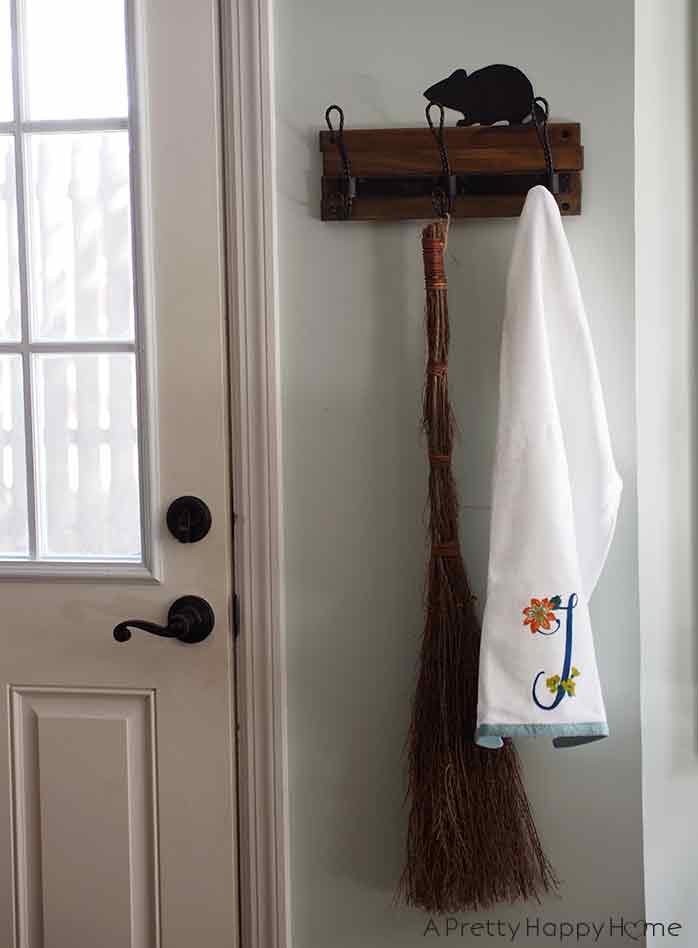 In the living room I had a low bowl filled with gourds under our computer monitor, which acts as a tv screen for family movie night. However, the gourds started to mold a couple of weeks ago. How rude!
I don't do mold or slime for Halloween, so out the gourds went and in came card stock mice nestled in a bowl of acorns.
I picked the acorns up in the street in front of my neighbors' houses.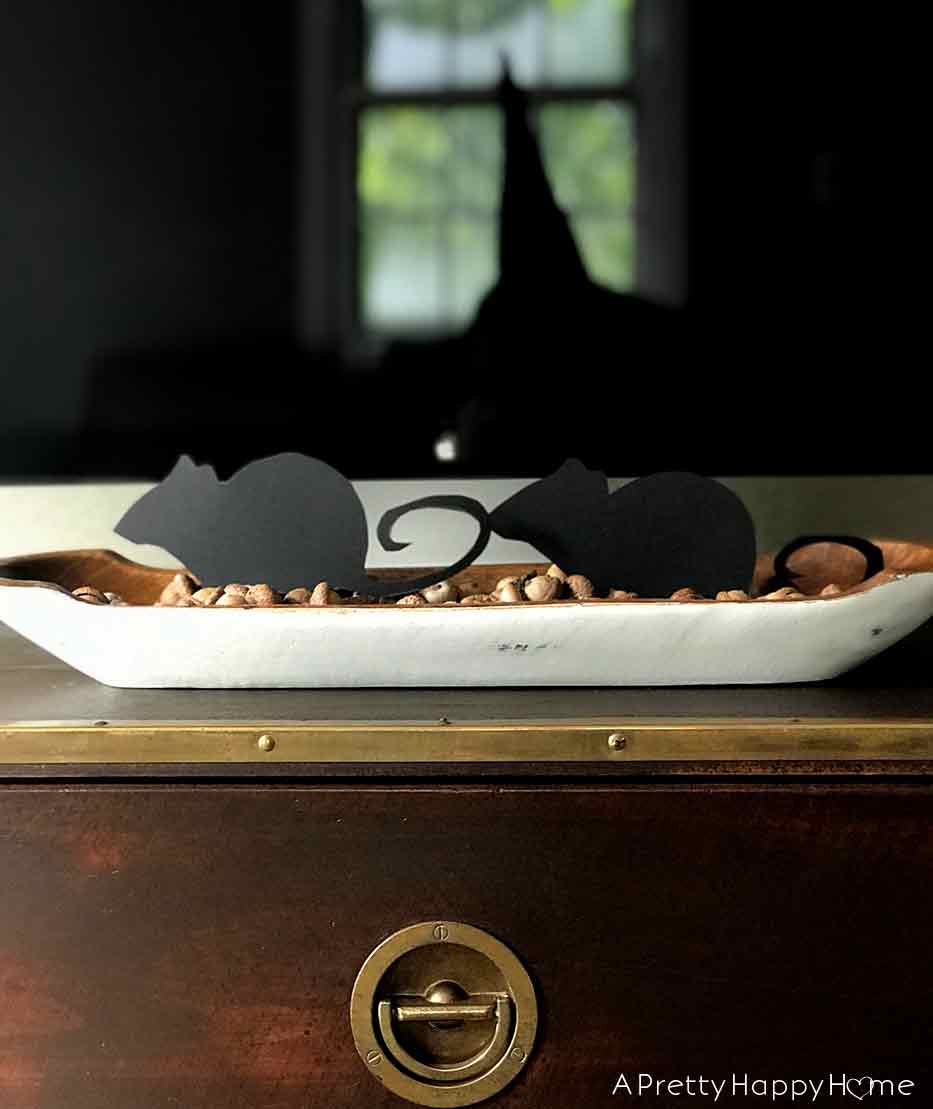 There's nothing like waving to neighbors you haven't actually met with a handful of acorns in each hand and more tucked in your pockets.
Nothing to see here folks!
I just need to SAVE ALL THESE BEAUTIFUL ACORNS before you run them over with your cars.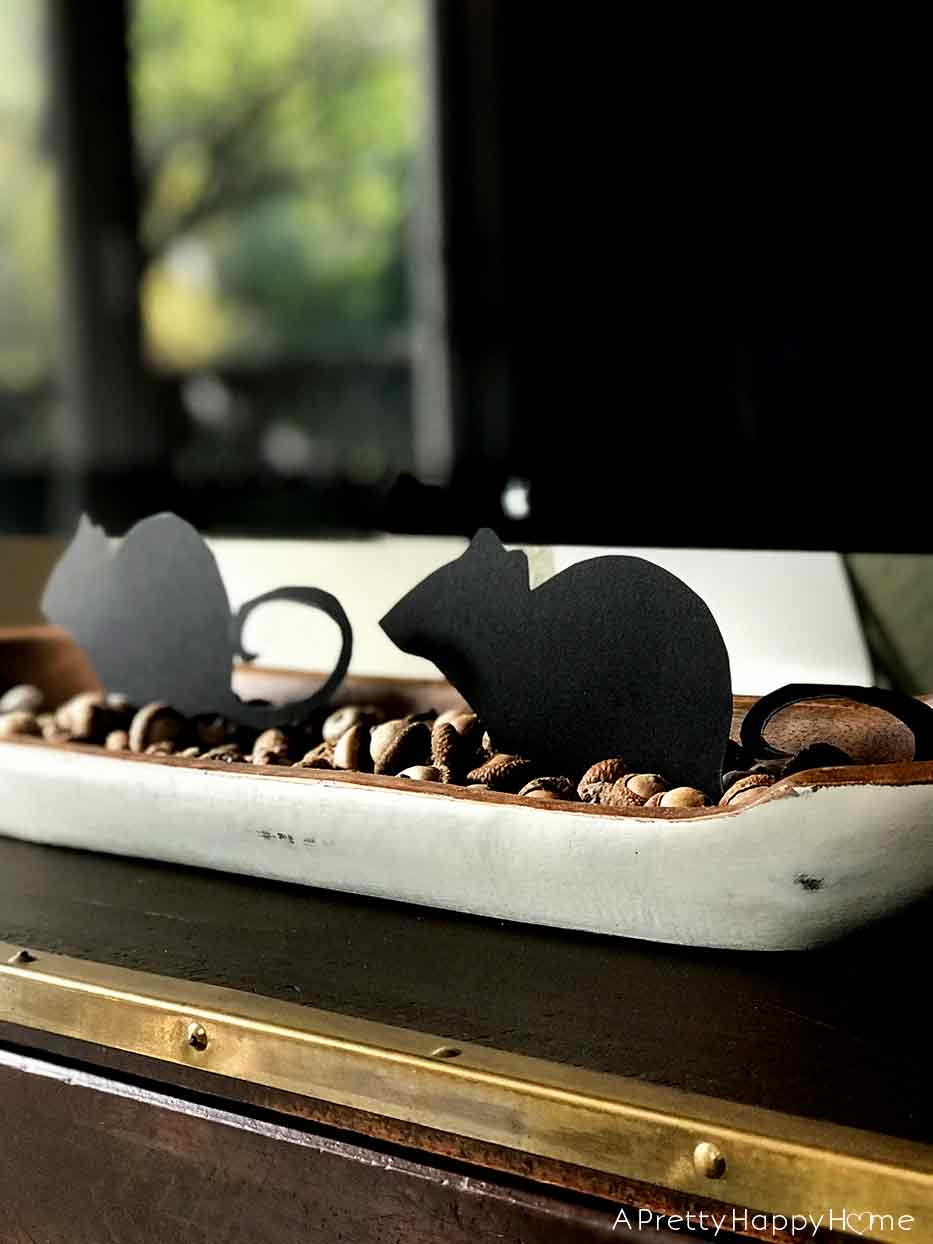 Probably my favorite place I've added a card stock creature is to my giant clock.
This bat kept trying to fly away wasn't sticking well with tape, so I added a dab of hot glue to the back and that did the trick.
Sometimes people ask about the clock. I bought it 12 or 13 years ago from a farmhouse/antique-y place in Minnesota. I love it as much now as the day I bought it. It does work, but it makes a really loud ticking sound and I don't want my feelings on this clock to sour, so I keep the batteries out and usually have it "set" to 5 o'clock.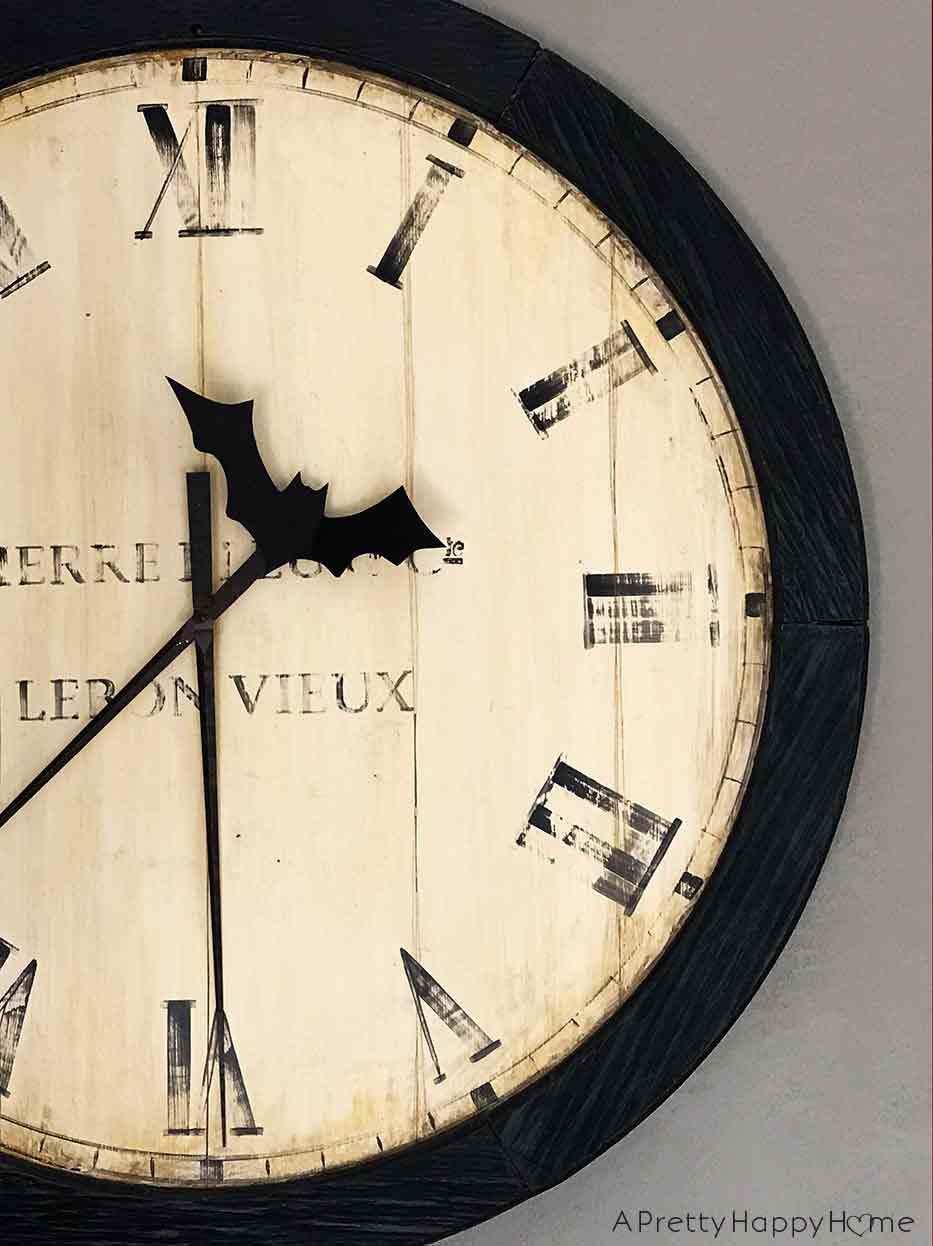 What I like about using the black card stock for Halloween decor is I don't have to redecorate my entire house. I don't have to store a bunch of Halloween decor. I don't have to spend a bunch of money. And most important, it makes my kids happy.
See? Black card stock is the unsung hero of Halloween.
Or maybe candy is…
---
P.S. Did you spot part of my Halloween costume in one of the photos above? You know it amused me greatly to wear that while taking pictures, right? I'm still chuckling about it.
Maybe I need to get out of my house more…
NAH!
---
Here are some other ways I've used black card stock to decorate!
Halloween Book Covers from Card Stock
Halloween Bat Mantel with Card Stock Bats
Also, it's not too late to count down to Halloween with these free lunch box printables.