Hello!
This week I shared a potentially controversial opinion. I ditched my throw pillows and I'm not sorry about it. How long will this madness last? Nobody knows.
Did you catch the reveal of my new outdoor dining chairs? I love them! I'd love them even more if Mother Nature would quit this rain business so I can be outside before the temperatures turn hotter than Hades.
Here's the Happy List!
---
COUSINS CHART
I've been labeling my relationship to my cousin's children all wrong!
This cousins chart article from Better Homes and Gardens helped me figure it out.
It also explained the difference between great aunt and grand aunt. Another label I've also been using incorrectly.
This video explains it even better and now I know the people I've been calling second cousins aren't really second cousins.
I'm going to have to watch this video more than once because I'm thinking of all the family relationship examples out there and I need to get it straight in my head!
---
MANGO MOJITO
You know what goes good with family drama tree talk? Mango Mojitos.
This recipe from Jessica in the Kitchen looks delicious.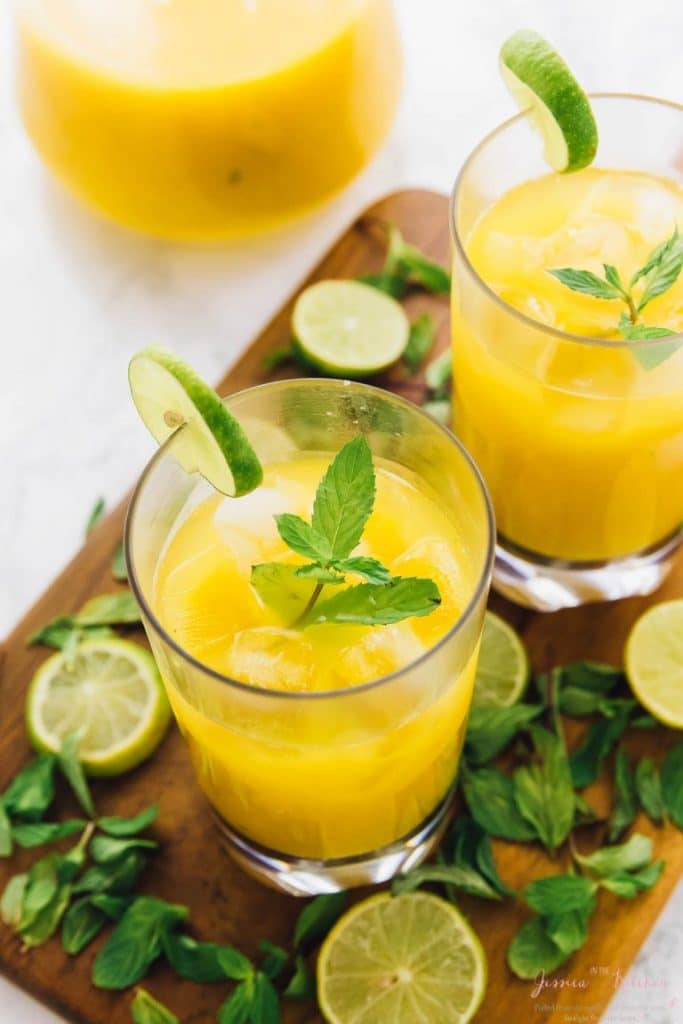 (image: Jessica in the Kitchen)
---
TREEHOUSE B&B
Bathroom situation aside, I think staying in a treehouse would be a very cool experience.
Treehouse Point B&B (Seattle, WA area) has multiple treehouses you can rent and a sister company that builds the treehouses most anywhere.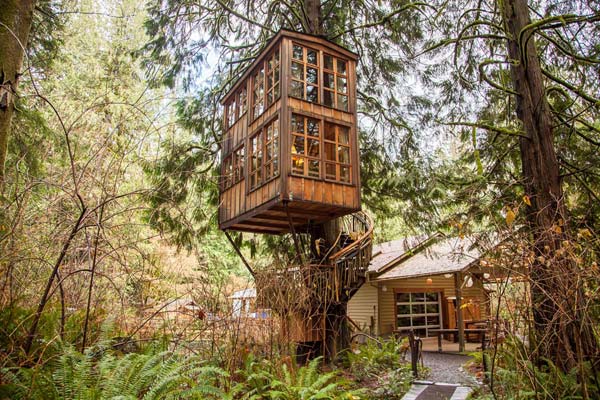 (image: TreeHouse Point)
---
PLASTIC BIRKENSTOCKS
I'm still on my Birkenstocks kick.
I just got these plastic Birkenstocks
 to wear at the lake or pool. The regular leather Birkenstocks aren't the best when they get wet, but these plastic Birkenstocks
 serve this purpose nicely.
And, I think I might like them more than my regular Birkenstocks. They are cheaper, lighter and still support my feet!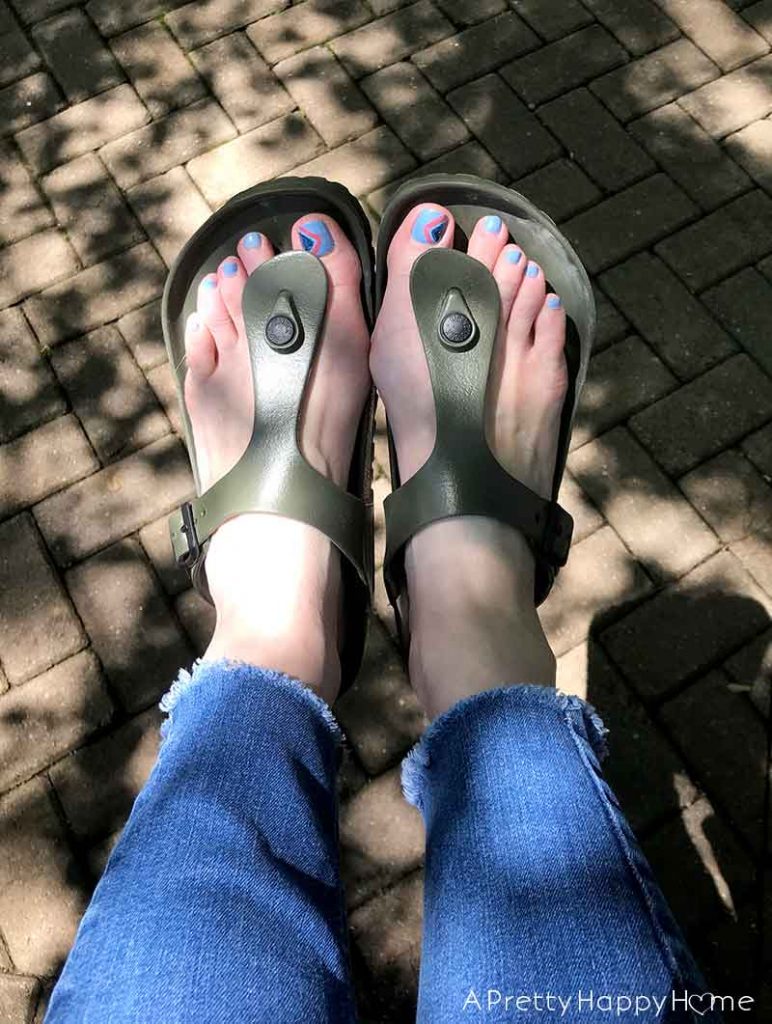 You're so, so, SO welcome for that picture of my feet. I'm really bringing the quality images to the blog today. HAHAHAHAHAHA! But seriously. I do love these sandals.
Pedicure by yours truly.
---
CUSTOMIZABLE FLOOR VENTS
I'm surprised no one has thought of this until now!
These are floor vents that you can customize with your actual flooring. Very clever and created by a father/daughter duo called Aria Vent.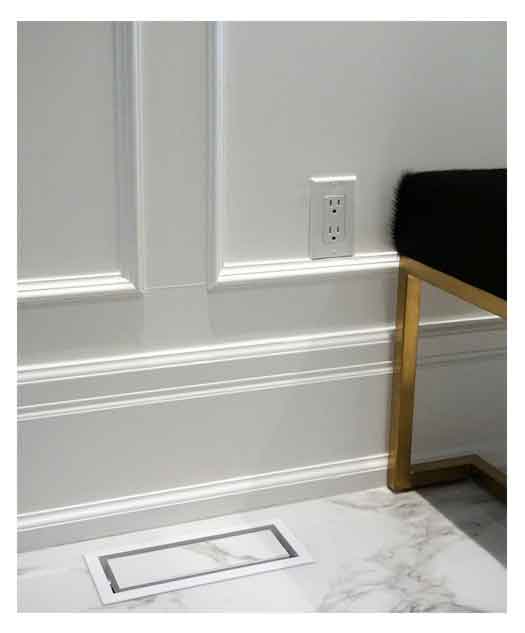 (image: Aria Vent)
---
LIVE EDGE TABLE
I'm guessing this table was a custom creation since I can't find it on the Alder and Tweed site, but isn't that life edge table amazing? Super great idea to mix modern and rustic.
---
ONE LESS DAY
We all consider our own mortality from time to time. The sentiment from this new song by Rob Thomas is probably a healthy attitude to have when it comes to the tick of the aging clock.
"I'm not afraid of getting older. I'm one less day from dying young."
---
CAFE CHAIRS
I'm digging these fun cafe-style chairs in this playroom at Bless'er House. That happy rug too!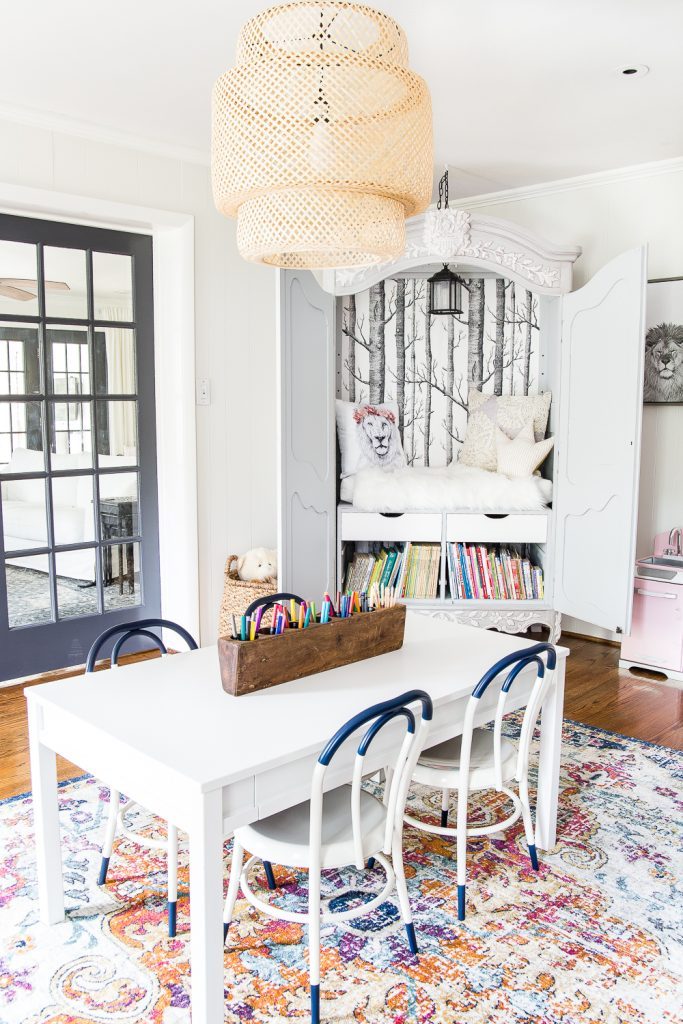 (image: Blesser House)
---
TOTE BAG WREATH
This is a clever idea for making a wreath from a tote bag from My Soulful Home.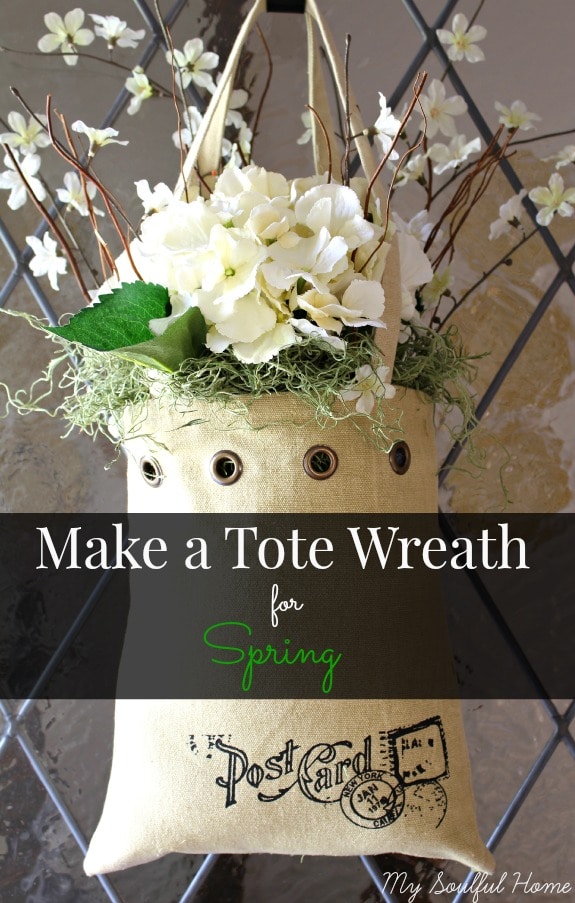 (image: My Soulful Home)
---
I LISTENED, I READ
I read this article in Slate about growing up with the examples of other moms and I could totally relate! My mom's friends and my friends' moms were so influential on me.
I listened to this podcast on the most interesting fruit in the world. I agree that it is the most affordable fruit in my grocery store. I didn't know that a fungus might wipe it out though!
---
Happy Friday!
P.S. As you know, I'd love to see you on Instagram or Pinterest. Even Facebook. Thank you for all of your likes – it is tough to crack the algorithm, so I appreciate your help!
*affiliate links in this blog post*