It is officially summer in our household! I now have a 7th grader and a 4th grader! We celebrated the end of the school year with an ice cream date.
In addition to that excitement, be sure to come back on Monday for the big news: the reveal of our new house!! We haven't slept there yet, but I took some pictures to share with you.
This week I shared a fun DIY project – a herringbone rolling plant caddy.
I also told you about that time we wanted to buy and live in a gas station. Some people yell "save the trees!" I yell "save all the old buildings!" Frankly, saving old buildings helps with saving the trees, so I'm saving things left and right. Ha!
Here is the Happy List.
---
CUSTOM DOOR
Someday I'd like to meet someone who's job it is to custom carve a door (like the one below) out of mahogany. I'd love to know how their mind works because this particular door looks like it involves equal parts math and creativity.
More pictures of this home can be found at Traditional Home.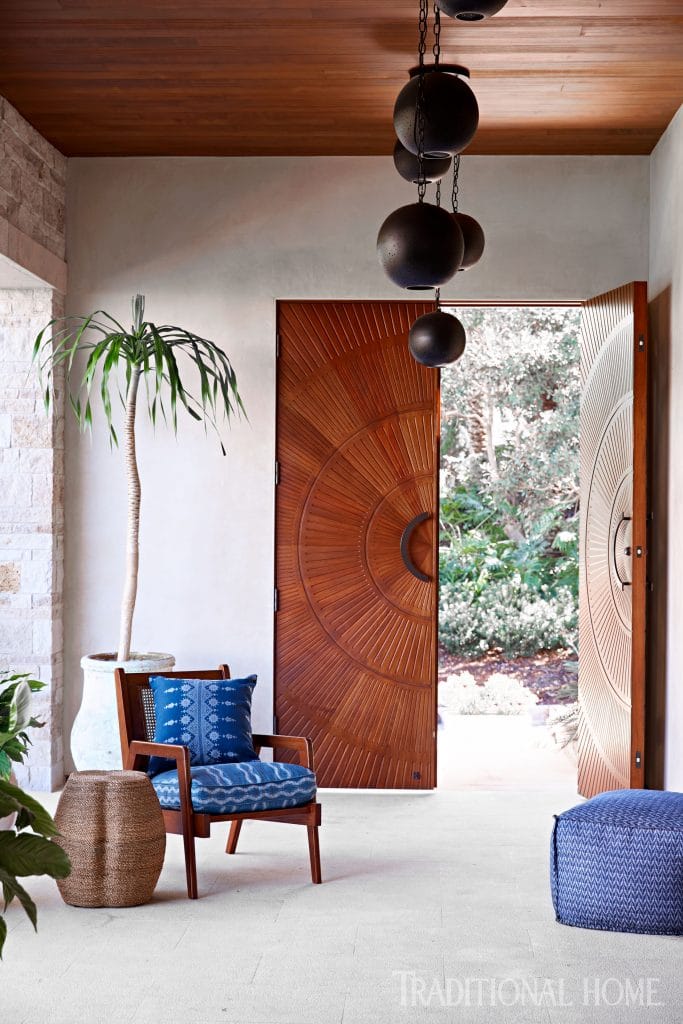 (image: Victoria Pearson for Traditional Home)
---
CHANGING TABLES IN MEN'S RESTROOMS
I walked into a restroom in Luxembourg a couple of years ago and was startled to see a man in the women's restroom. This was startling because my default response was to assume I walked into the wrong restroom. Nope. He apologized and explained he was just in there changing his child's diaper because there wasn't a changing table in the men's restroom.
It struck me how messed up it was that he had to apologize for doing right by his child. I wasn't worried about him being in there. He actually changed that diaper in an impressively quick fashion. We all went about our business and the world did not come crashing down.
I've done some crazy things to avoid laying my child down on a dirty floor to change a diaper. I had to do 99% of the diaper changes when Handy Husband and I were out in public because it was almost a guarantee that there would not be a changing table in the men's restroom. There was also a rather traumatic diaper changing incident in an airplane restroom that still makes me laugh haunts Handy Husband.
I don't know why it has taken so long for companies to get the message that dads change diapers too. Maybe this gesture will be the start of a new norm.
https://youtu.be/DFhaSY-Wsps
---
SPICY STEAK LETTUCE WRAPS
I don't remember the last time I cooked red meat, but this recipe makes me want to give it a whirl again.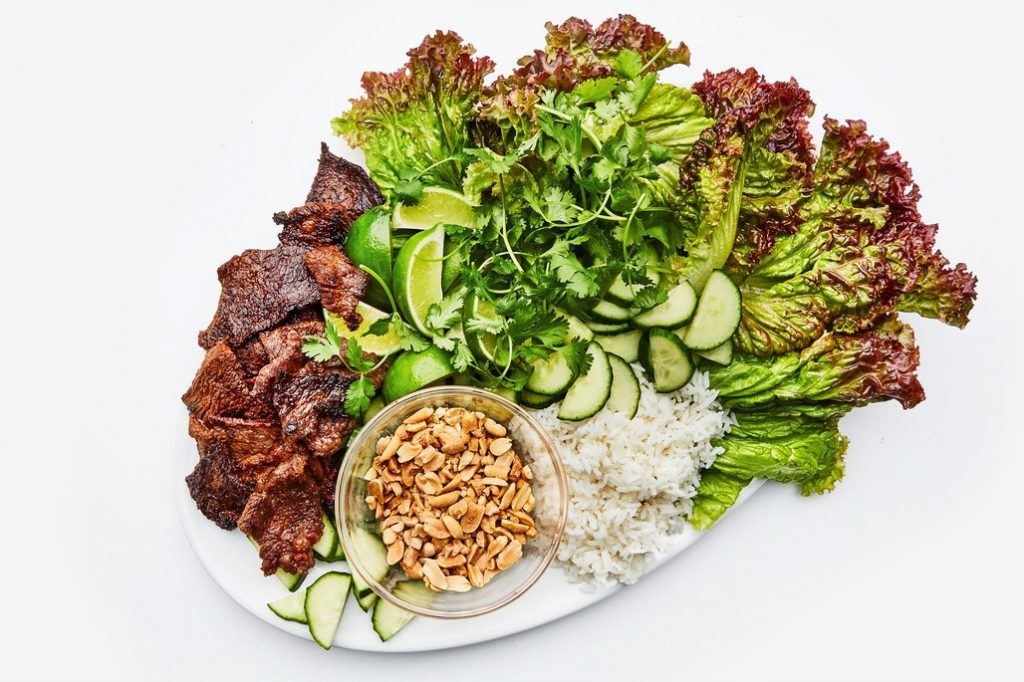 (image: Bon Appetit)
---
WHITE WINDOWS
I ramble on and on about how much I love black windows, but then I see a picture like this and think white windows are the way to go. Perhaps it is situation dependent.
The transom over that door is amazing too and I like how it balances the height with the other windows.
---
LET'S HEAR IT FOR THE AVERAGE CHILD
I loved this opinion article titled "Let's Hear It for the Average Child" by Margaret Renkl.
Renkl has a thoughtful perspective on all the qualities that are criticized or not valued as highly in school that turn you into a pretty amazing adult.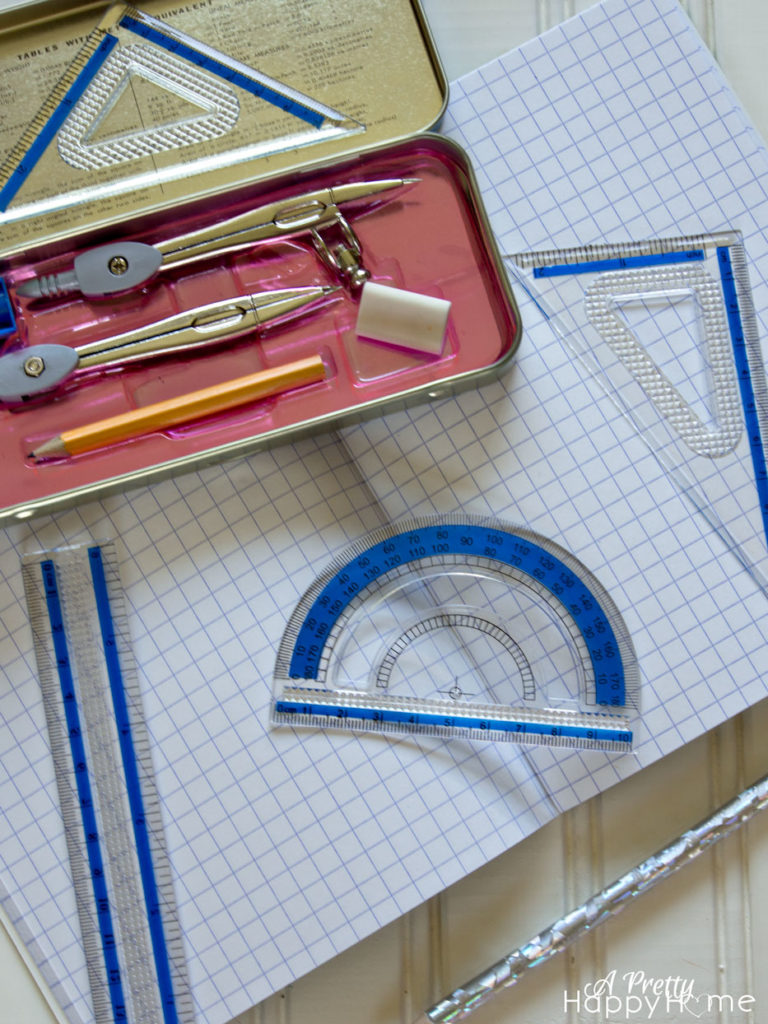 ---
LIVE IN A RAILWAY CAR
Have you ever considered converting an old railway car into a home? Me neither.
It would be a fun AirBnB experience though!
All the photos of this home are on Houzz. These photos are infinitely better than what The Boxcar Children
created!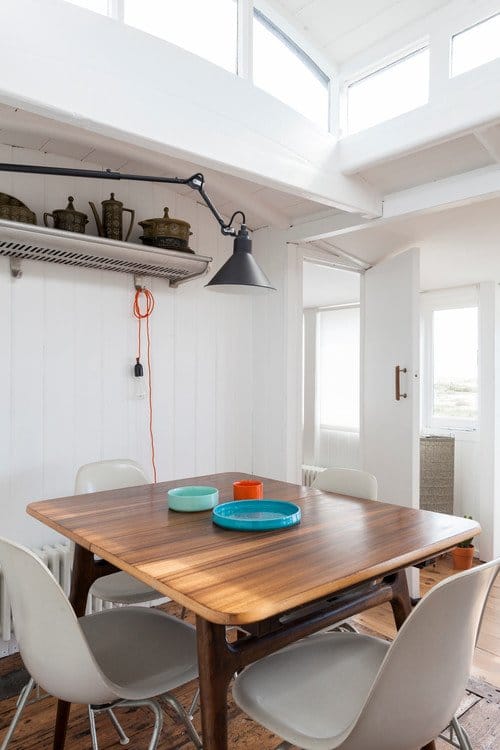 (image: Chris Snook via Houzz)
---
MAP JEWELRY
I love a fun and sentimental jewelry idea. There's a Etsy shop called TaliaSari that makes brooches, necklaces and rings in the shape of street maps. If there's a city that's close to your heart this would be a fun way to wear a piece of the city without looking like a tourist.
This one is Paris.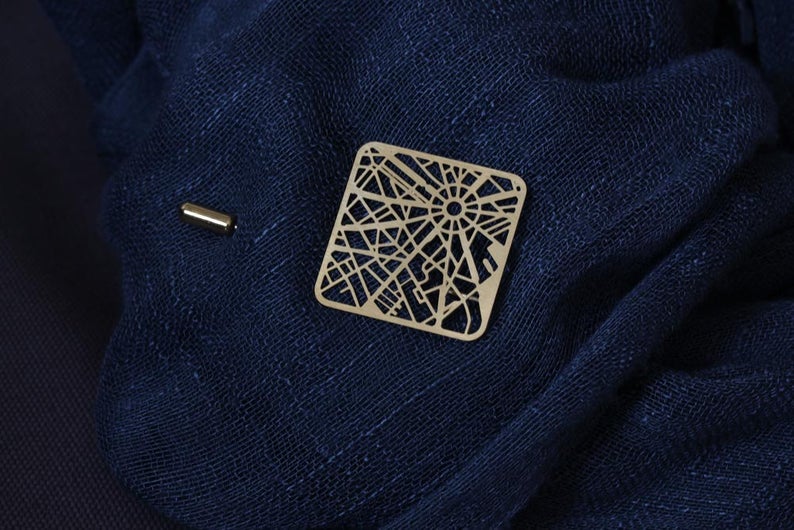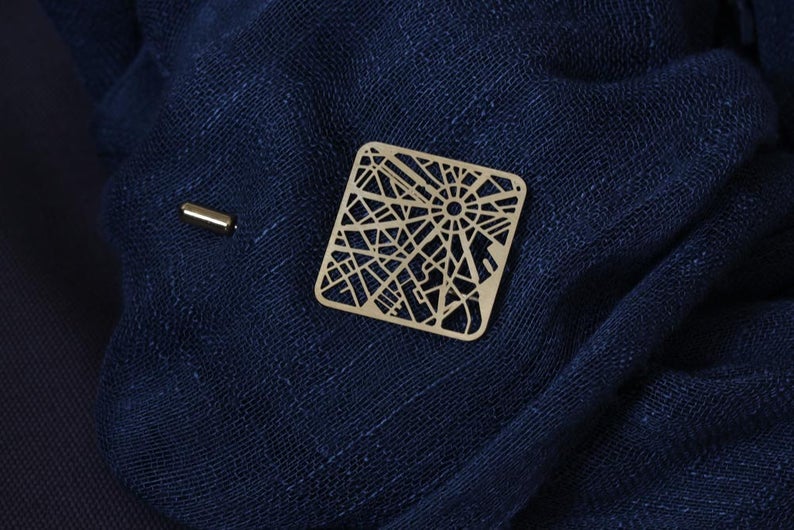 (image: TaliaSari via Etsy)
---
I LISTENED, I READ
My daughter and I listened to this story about The Day of Two Noons. For a long time every town in the U.S. had its own version of local time, which meant all clocks were set a little bit differently. This wasn't a huge problem when traveling via stagecoach, but it became quite confusing with the growth of rail travel. This story tells how a principal, a scientist and a railroad bureaucrat convinced everyone in the U.S. to switch to standardized time zones in 1883. How they synchronized watches was quite ingenious. Congress didn't make it official until 1918.
I read this article titled "Life Advice for My College-Bound Daughter" by Elisabeth Egan. The last bit of advice made my eyes suspiciously damp.
---
Thanks, as always, for reading the Happy List. I hope you have a fantastic weekend!
*affiliate links in this post*