Festive 4th of July Ideas
I'm either really late sharing my festive 4th of July ideas or really early for next year.
Since I'm writing this 'choose your own adventure' blog post, I'm going to select the option that says I'm really, really early.
Alternatively, I could choose the option that says my purpose today is to get you in the mood for the 4th of July, which is TOMORROW. Ack!
No matter the reason, know this…these are all foods or crafts that I've personally made and enjoyed the heck out of and I hope you will too.
---
FRESH TRIPLE BERRY PIE
You have not lived until you've eaten a pie in which the berries are fresh, not baked.
A mixture of berries and a dollop of homemade whipped cream makes this dessert very red, white and blue appropriate. Although, truth be told, I'd eat this year-round.
Click here for the recipe.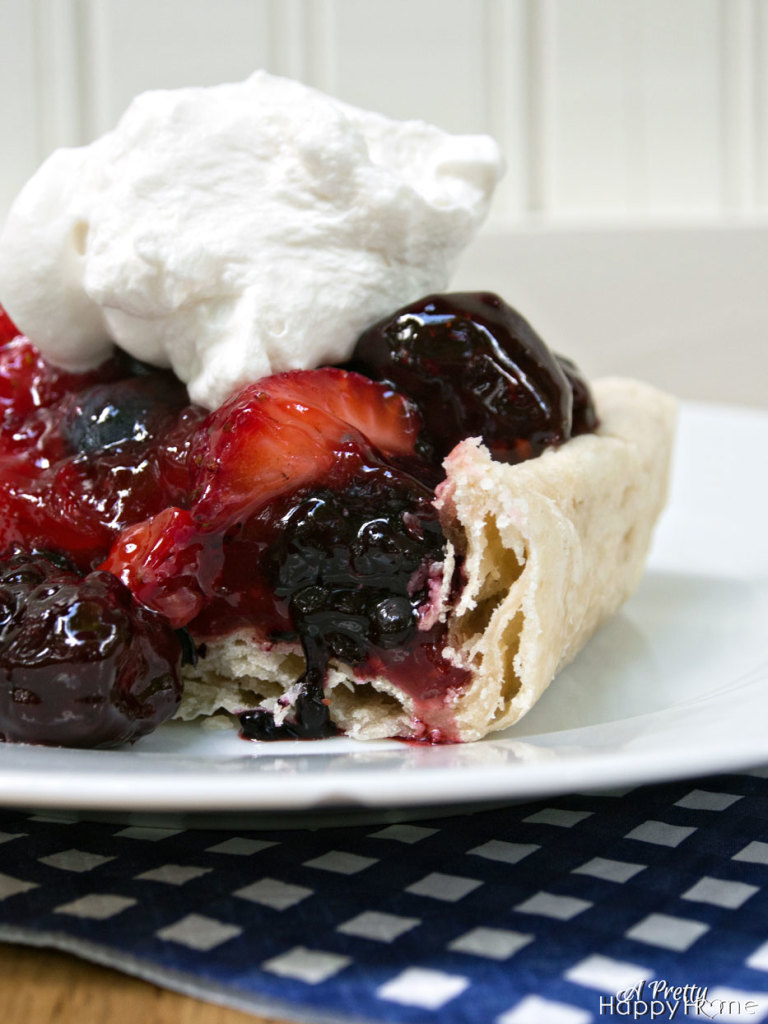 And I'm not picky.
If you don't have a bunch of different types of berries to use, just use one type.
Your tastebuds will still rejoice.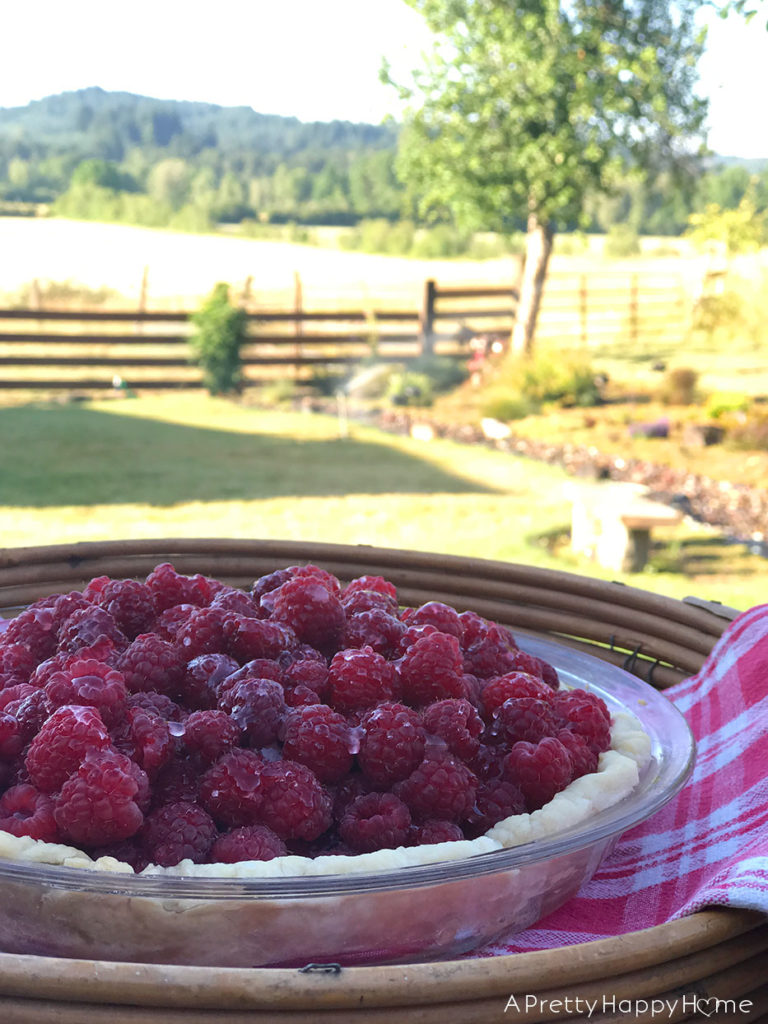 ---
JUNKY 4TH OF JULY WREATH
This is easily one of my favorite junky finds and wreath creations. Do I know how you can recreate this patriotic wreath?
No, I do not.
That's not very helpful, is it?
All is not lost. I know you're creative and you'll come up with a great idea. Plus, it's always a kick to read about the embarrassing way I dumpster dived for this tray thingie-ma-bob.
Between this blog and my children, life keeps me humble.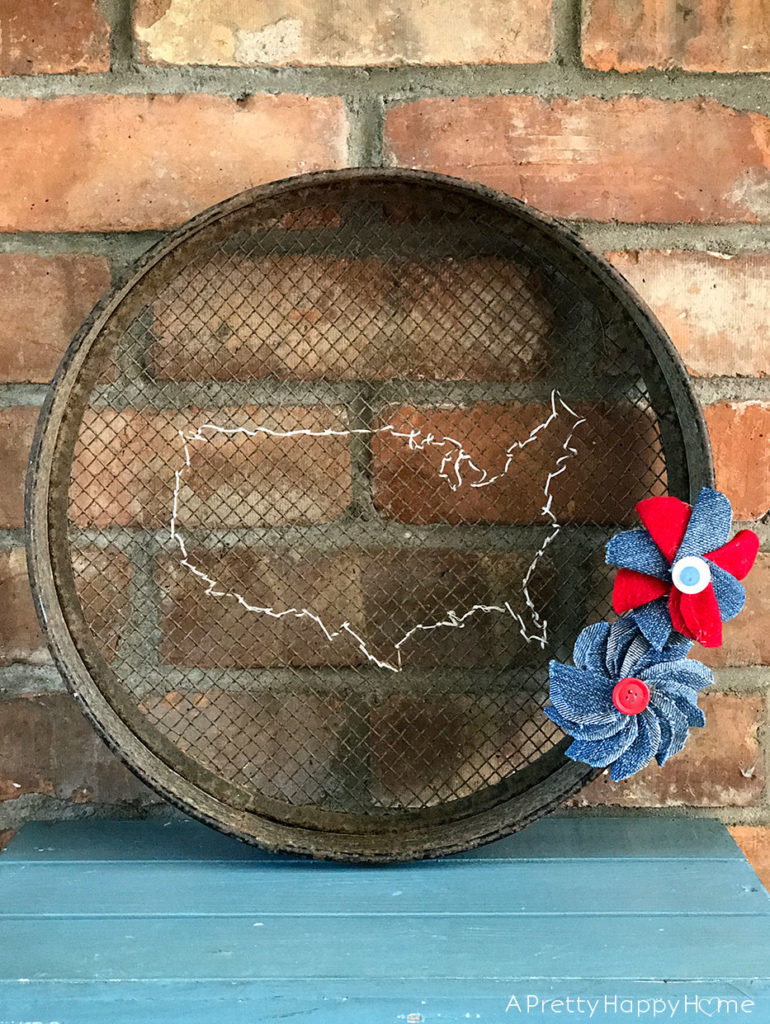 ---
RED, WHITE AND BLUE TABLESCAPE
Watermelon makes an excellent 4th of July table decoration, doesn't it?
Until I eat it all everyone eats it.
Don't blame me them because it is so worth it!
Red roses and American flags in milk vases are pretty awesome too.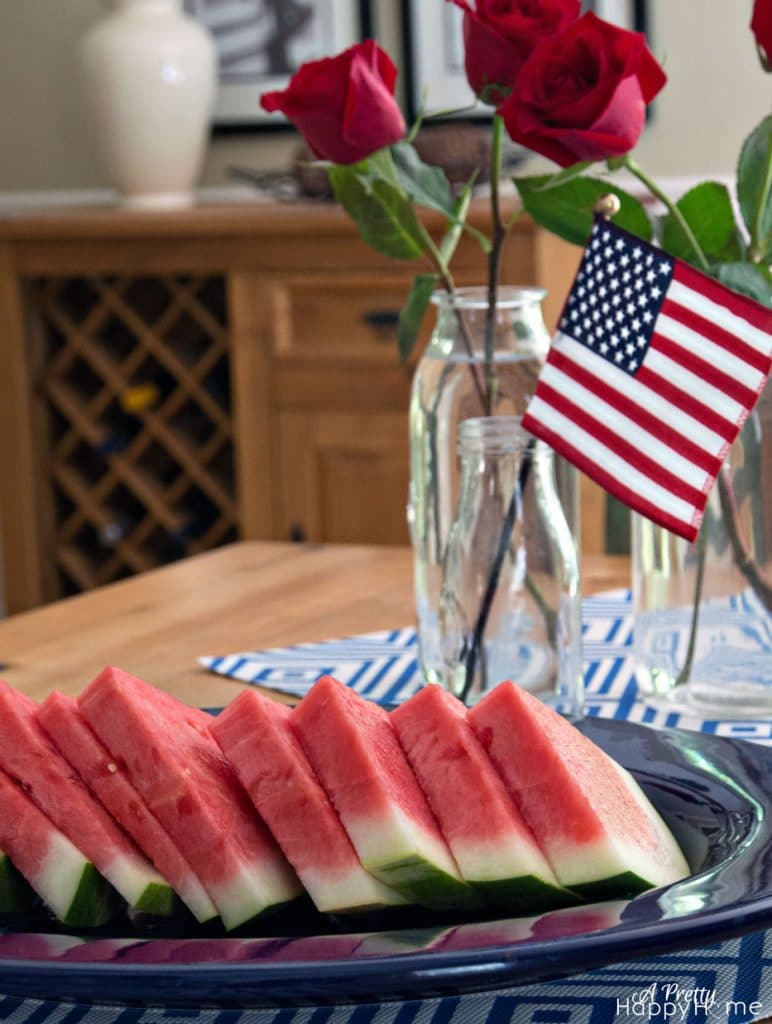 As a side note, I always feel like I am invincible when I select a good watermelon.
When I select a bad watermelon…it is a sad day.
---
PATRIOTIC PEDICURE
Whose foot is this?!?!
Oh, right. That's my foot.
I'm sorry about that.
Not sorry about painting a flag on my big toes though! Details here.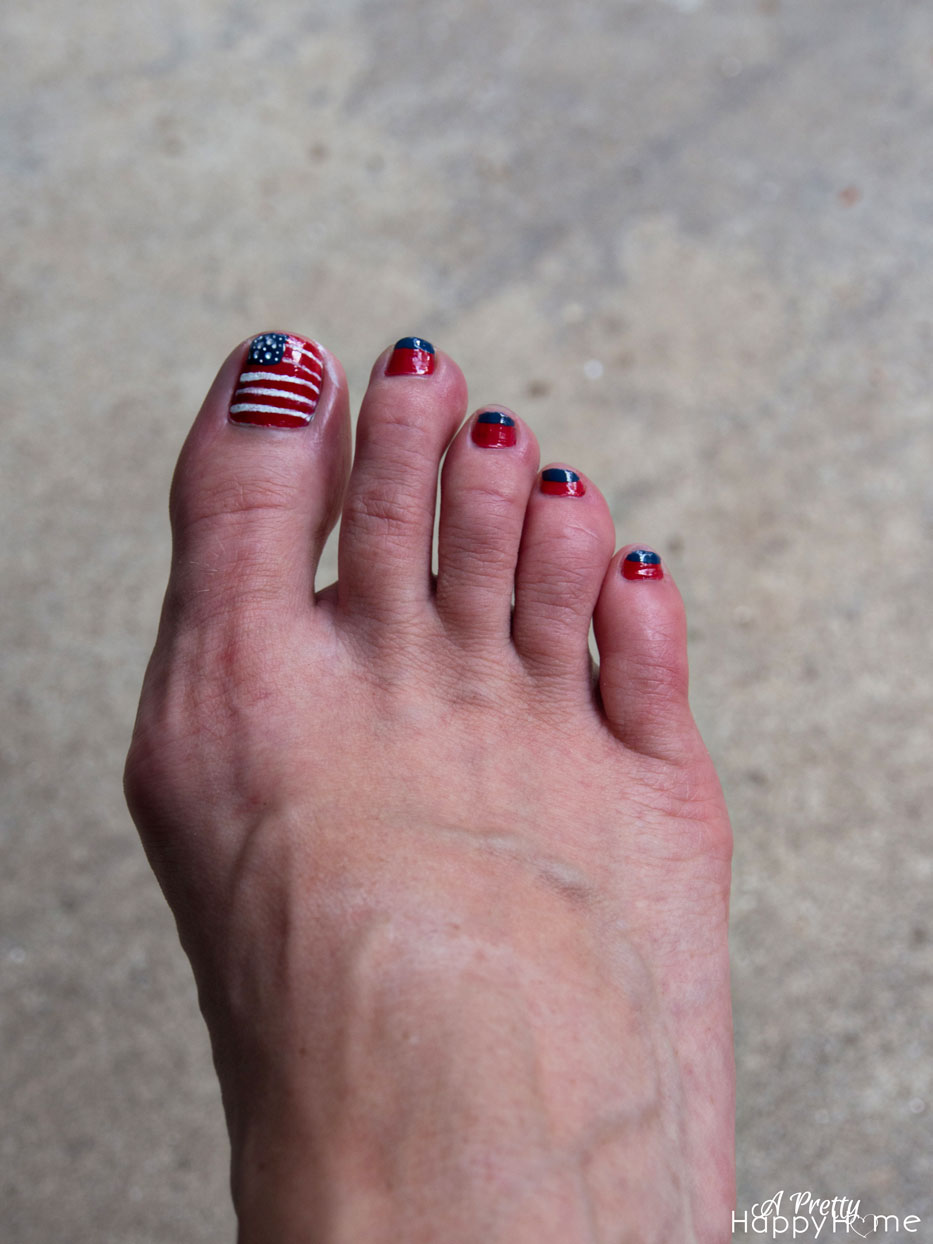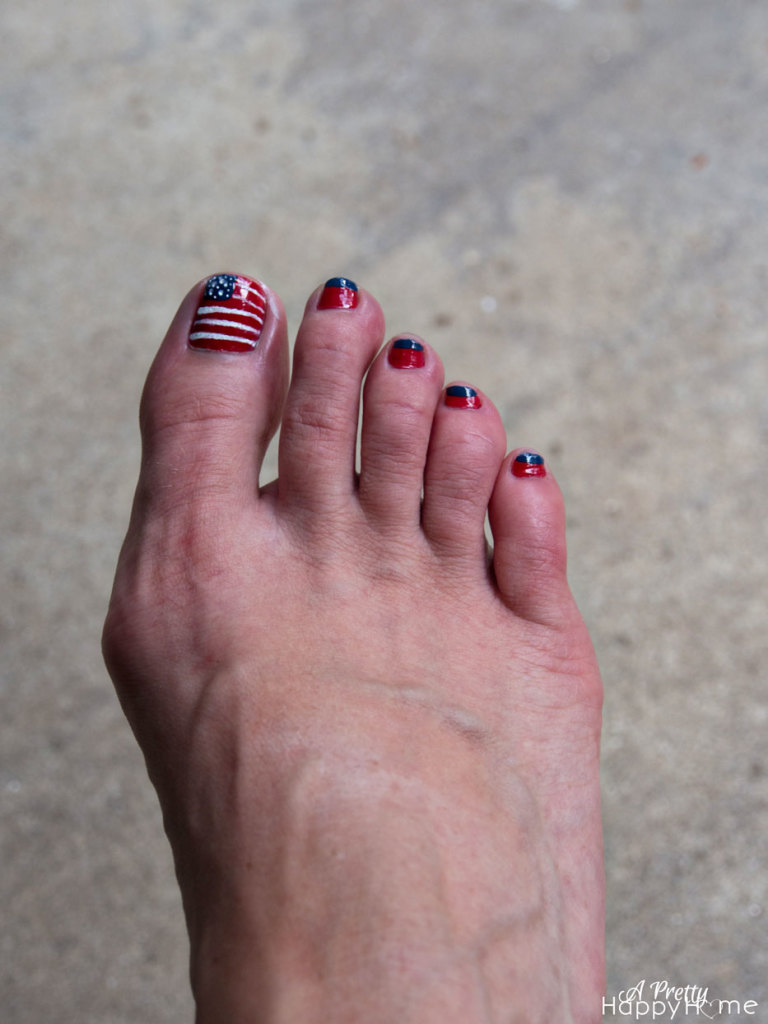 Here's a helpful tip. If anyone gets this close to your feet to judge how straight your lines are or how wonky your feet look, they are TOO CLOSE.
---
PAINTED FLAG ON BURLAP
I'm definitely reusing this burlap flag for a centerpiece again this year!
I used craft paint and a burlap sack
to make this centerpiece. It was super easy and definitely a festive 4th of July centerpiece.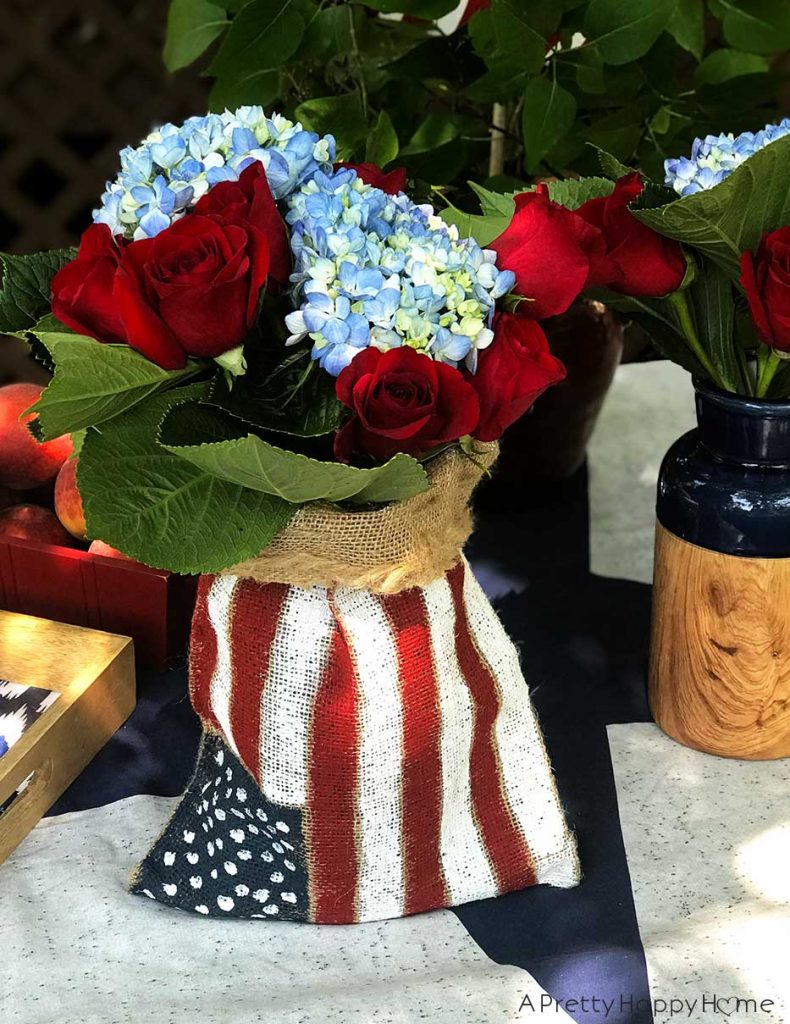 ---
Do you have big plans for the 4th of July?
Not surprisingly, we are going to a 4th of July parade because I love watching parades with every fiber of my being. One thing I have my kids do (and I don't always see it done) is stand for the American flag when it passes by during the start of the parade. According to this US Flag site that is correct etiquette. You are also supposed to place your hand over your heart like when the National Anthem is played. These are good things to know.
Happy 4th of July!
---
Thanks for reading today's post about festive 4th of July ideas. Here are some more posts inspired by America's history that you might enjoy.
Travel: Washington's Headquarters
Travel: Valley Forge National Historic Park
Travel: Franklin D. Roosevelt Presidential Library
*affiliate link in this blog post*