Hello!
We've reached the part of the summer where my kids are "so bored" that they started reading a dictionary. Then I heard my son say, "Wow, Mom. This is really educational."
I'm sure Daniel Webster himself wouldn't have the words for this situation.
I just shook my head.
This week I wrote about how we cleared a sight line to the pool. Come back on Monday and I'll explain where we found the rocks to make the paths. I also wrote about how I fixed the stretched out toe post on my plastic Birkenstocks. My foot finally healed after that incident and I am still ridiculously pleased that my curling iron could be used such an unusual way!
Here's the Happy List!
---
DELICATE PIECES OF THREAD
Kolina Cicero wrote an essay for Wit & Delight that perfectly (and more eloquently than I could ever muster) summed up one of the biggest reasons why we travel with our kids.
"Memories good and bad, big and small, are delicate pieces of thread. The weaver may not remember every single thread she brings into her creation, but each piece contributes to the beautiful, intricate whole. Taking your children to new places enables them to jumpstart their own collection of threads, and the more places they go, the more textured their tapestries will become. When they are older, they may not remember the specifics of their adventures, but the individual threads will always remain." – Kolina Cicero 
You definitely should read her entire essay as it touches on adaptability and risk too.
Here are our kids walking past orange trees in Barcelona. You can read about that experience here.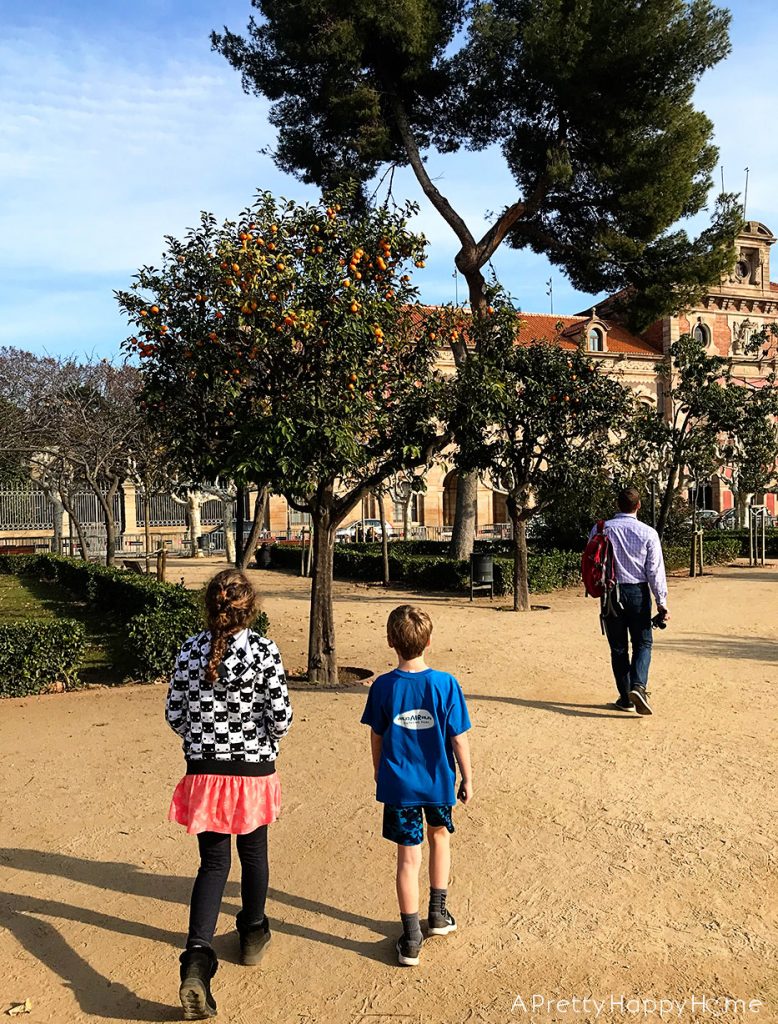 ---
BLACK ACCENTS
I'm a sucker for black accents in a home and I love what Lucy at Craftberry Bush created with this privacy fence. You have to see the rest of the space. It's fantastic.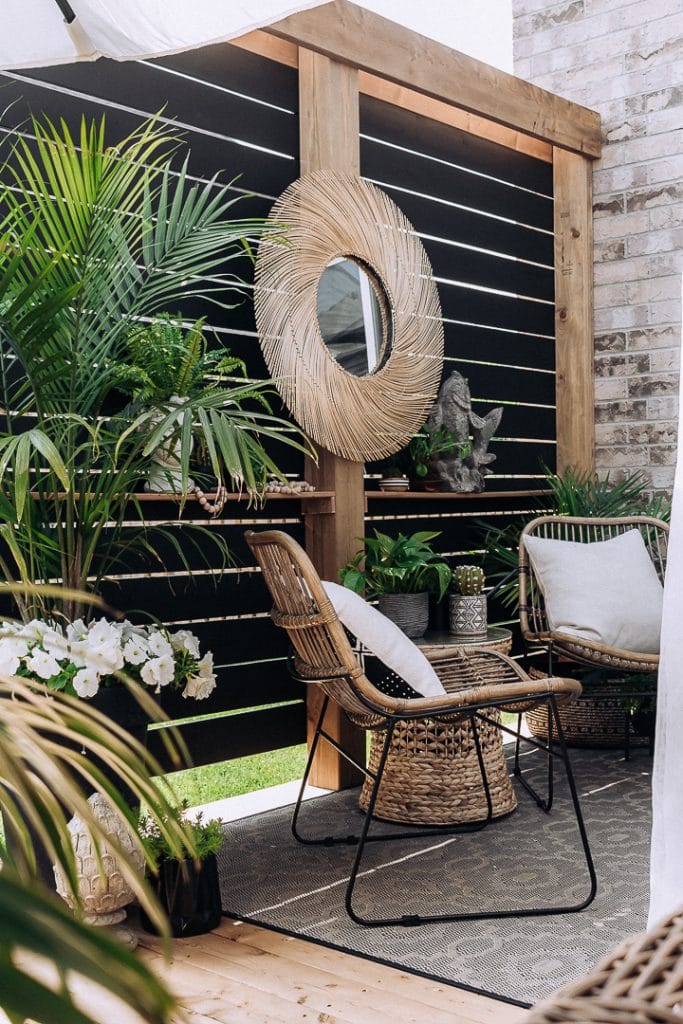 (image: Craftberry Bush)
---
USB CHARGER AND NIGHT LIGHT
Here's a PSA for you.
If you need a place to charge ALL THE DEVICES and you're like us and have a need for a night light, this USB Charger
 combines both functions and is awesome.
We ordered this USB Charger
last month from Amazon and it seems to handle charging everyone's devices just fine. Plus, if we need to use it as a night light (which we do), you can just touch the top and the light comes on. I'd say it's better than a regular plug-in night light, but not so bright that it looks like you left an overhead light on.
---
TILE OVER DECK?
I can still be surprised, so I think that's a good thing. I recently learned you can, under the right circumstances, tile over tile.
I had never heard of someone tiling over decking until now. Supposedly, if you don't grout moisture can drain right on through. Would you do this?
More pictures of this project from Sarah Sherman Samuel can be found at Domino right now.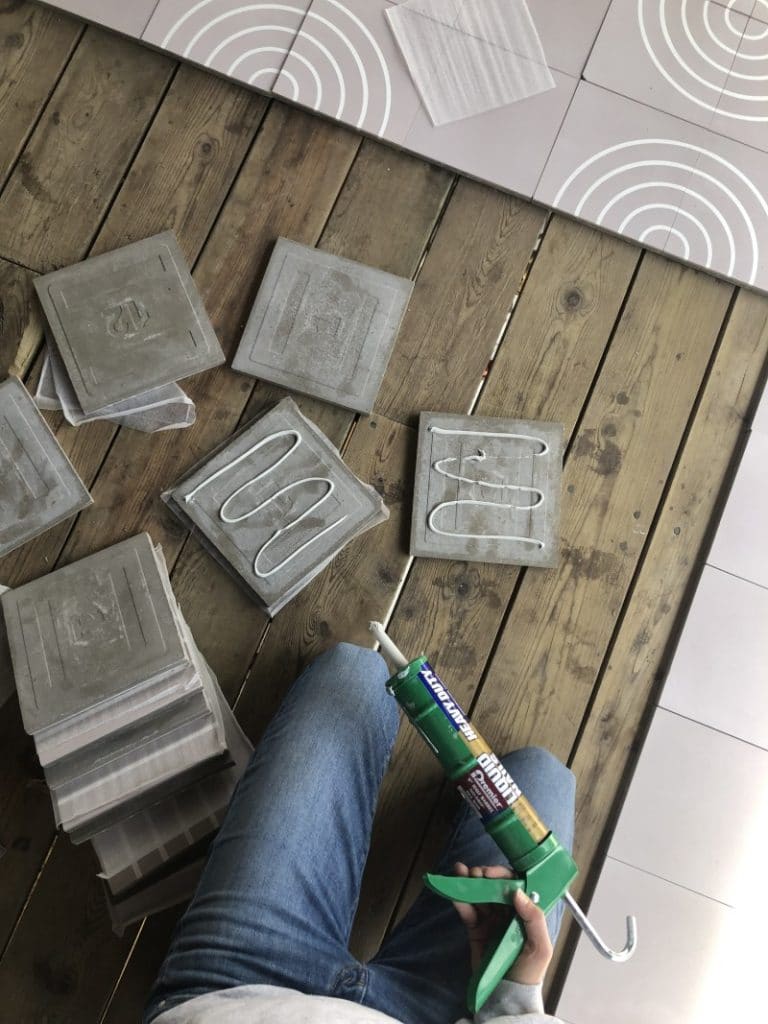 (image: Sarah Sherman Samuel via Domino)
---
350 MILLION TREES
On July 29, 2019, Ethiopia planted 350 million trees in 12 hours.
That's 29,166,167 trees each hour for 12 hours.
This boggles my mind!
Each Ethiopian was encouraged to plant a minimum of 40 trees. Some schools and government offices even closed for the day to encourage maximum participation. Read more about this effort here.
(image: Trees ForTheFuture [CC BY 2.0 (https://creativecommons.org/licenses/by/2.0)])
---
BROKEN SHOVEL WATERFALL
This isn't my style, but it is a cool idea from Gardening in the Shade. You know I love it when folks find neat ways to repurpose broken items.
Pretty much anything you'd need to know about how to make one can be found here. No welding was needed!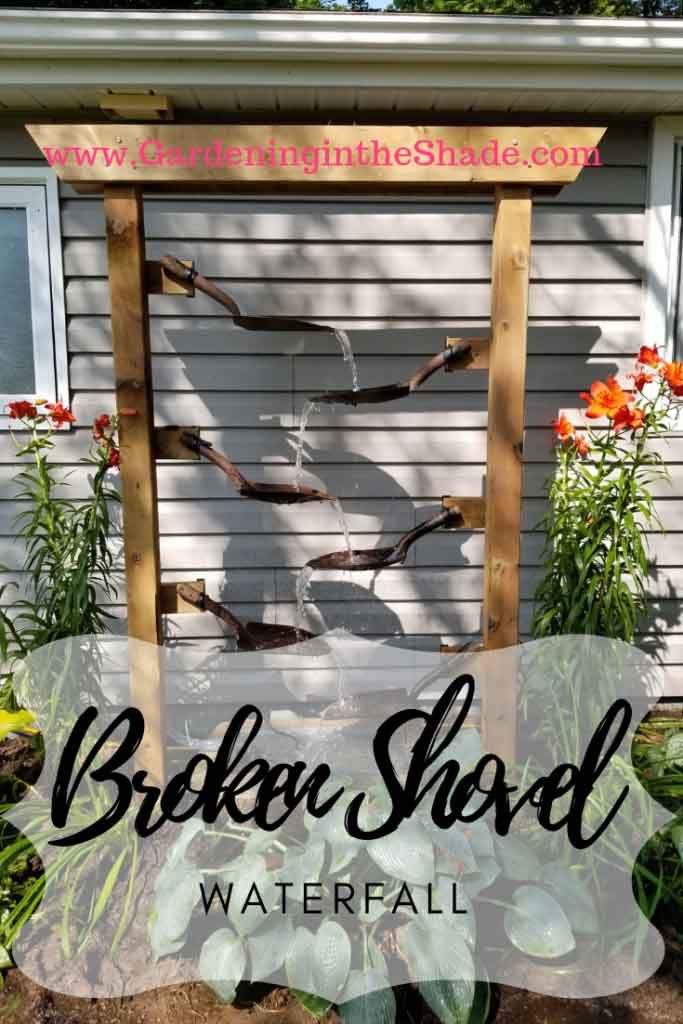 (image: Gardening in the Shade)
---
CANNONBALL-EATING SPANISH FORT IN FLORIDA
This is the wildest, most intriguing story and I can't believe I hadn't heard about it until now.
In 1702, the Spanish ruled Florida and they had built a fort named Castillo de San Marcos. The English decided they wanted that area and attacked the fort with cannonballs for two months straight. Two months! They weren't giving up, apparently.
The problem was their cannonballs did not seem to have any effect on the fort. Even weirder, it appeared as if the walls of the fort were eating the cannonballs.
Go read why here. It is super interesting (and accidental) and I wonder why we haven't incorporated this idea into modern building techniques yet.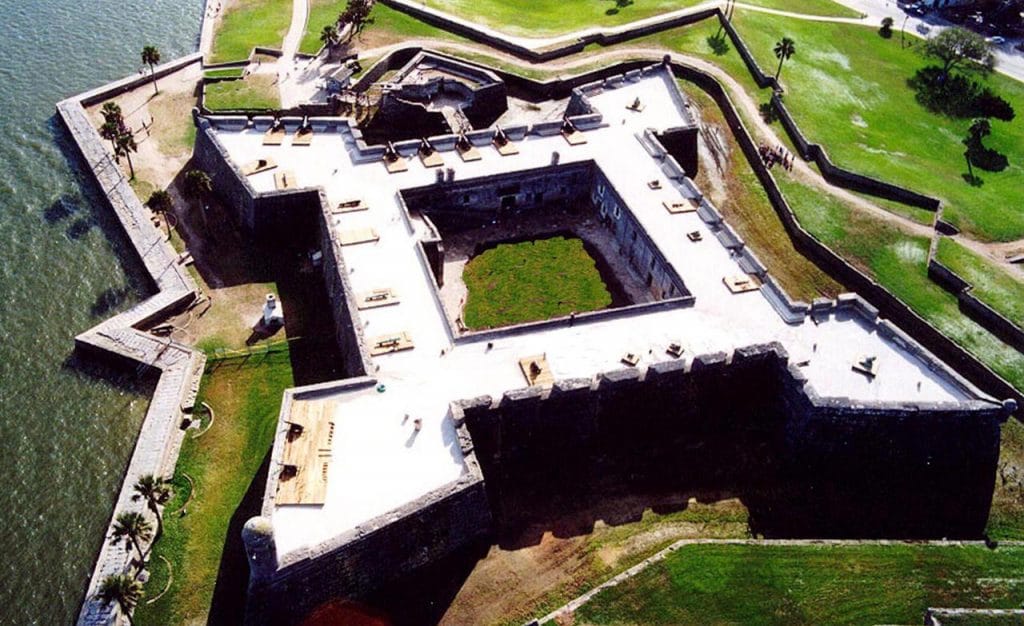 (image: courtesy National Parks Service/public domain)
---
HOLY HOMEMADE S'MORES
Wow. Wow. Wow.
S'mores barely make a blip on the temptation scale for me, but these homemade ones from Leslie at My One Hundred Year Old Home might be the exception. Maybe it was the addition of the toasted coconut. Or the fact that I know homemade marshmallows taste one hundred times better than store-bought marshmallows.
Also, for the record, I think the word should be spelled marshMELLOW.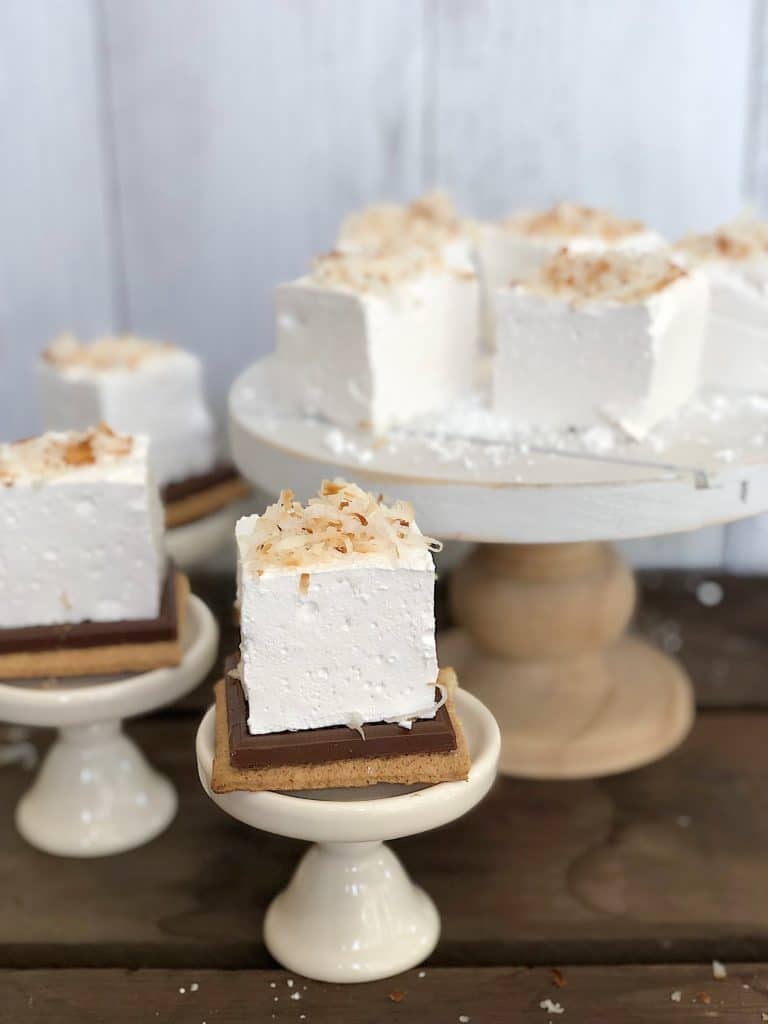 (image: My One Hundred Year Old Home)
Go to her site for the recipe and you'll be rewarded with the best melty photo of a marshmallow. Mercy.
---
That's it for me. Thanks for reading this week's Happy List! I hope you have an incredible weekend.
I'm off to go paint some more things in this old house of ours! It's the never-ending project.
*affiliate links in this post*