Happy Thrifting: Elephant's Trunk Flea Market
Have you ever seen a faraway place on TV or in a magazine and thought that it would be a cool place to visit someday?
That's what I've always thought about Elephant's Trunk Flea Market in Connecticut.
It is often the backdrop for the HGTV show Flea Market Flip. It has also been mentioned in magazines the likes of Architectural Digest and by interior designers like Emily Henderson.
As it turns out, I can now drive to Elephant's Trunk Flea Market in about two hours.
I've been stuck in traffic jams in Atlanta for longer than two hours, so driving this long to potentially score some unique treasures at a flea market is no big deal.
I knew living on the East Coast would have its perks.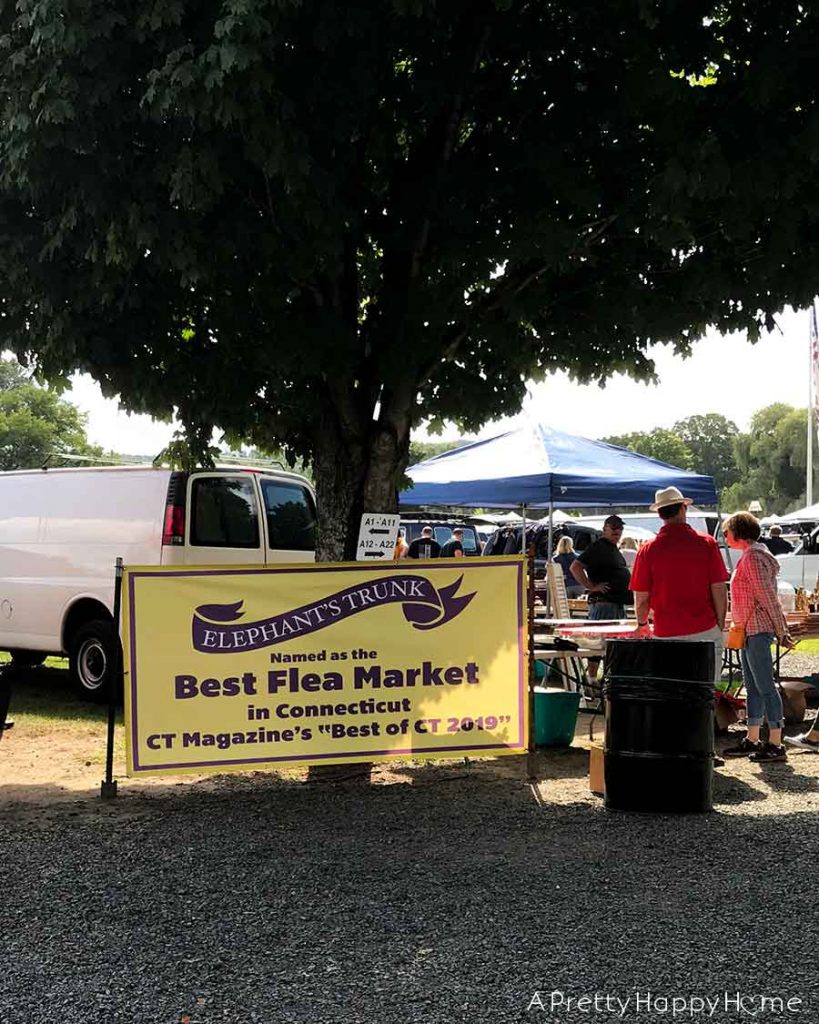 Elephant's Trunk Flea Market takes place in a big field in New Milford, Connecticut. The flea market occurs once a week on Sundays from April through mid-December. Unless you arrive when all the vendors are packing up, there is an entry fee of at least $2 per person.
If you want to arrive at 4:45 a.m. for the first pickings, you can pay $40 to enter the flea market early.
But, why?!?!
I arrived at the respectable hour of 10:30 a.m. Sure, all the "good stuff" might have been long gone by then, but I had a decent night's sleep and was fully caffeinated.
Unless all 500 vendors had sold out by mid-morning, I'm sure the "not-so-good stuff" would probably be fine for me.
A hardcore thrifter I am not.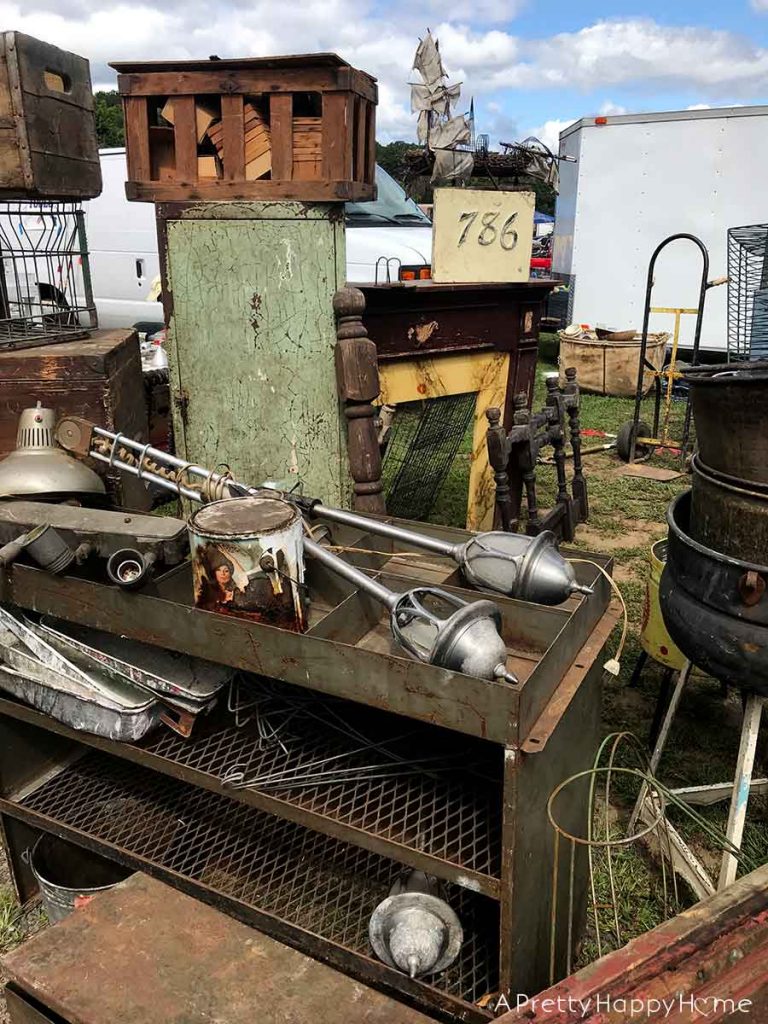 I have been to a fair number of flea markets in my lifetime. Not bragging, just letting you know how I spend my time.
They all vary a bit, but I'd say Elephant's Trunk Flea Market is where you want to go if you are looking for home decor instead of clothing or tools.
Now, I did see some clothing and tools. I also saw a booth selling incense and another one with sunglasses, but those type of items weren't the main focus of this flea market.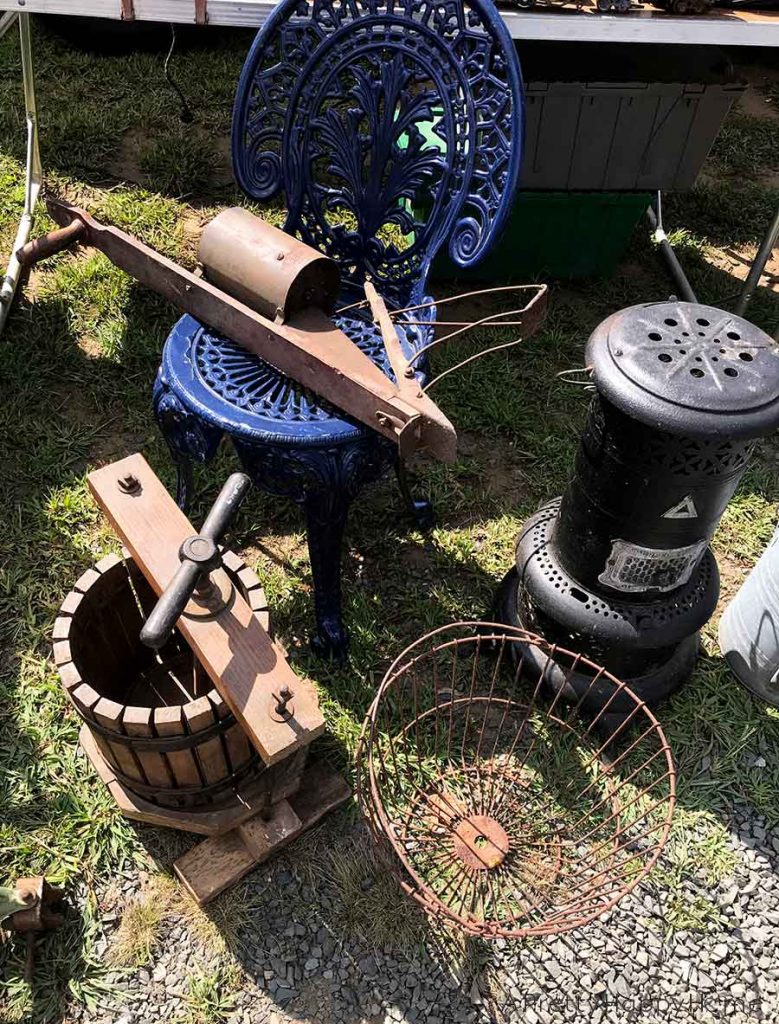 It seems some of the vendors sourced items from Europe or maybe went on buying trips there…at least that's what they told me in conversation.
Others had goods they found in barns or at estate sales.
For most of the vendors this flea market is probably just one source of revenue for their businesses since a fair number of them mentioned selling at other events, online or in their own stores.
In case you are wondering, yes…I did do an unusual amount of chatting with strangers at this flea market. No wonder I was exhausted!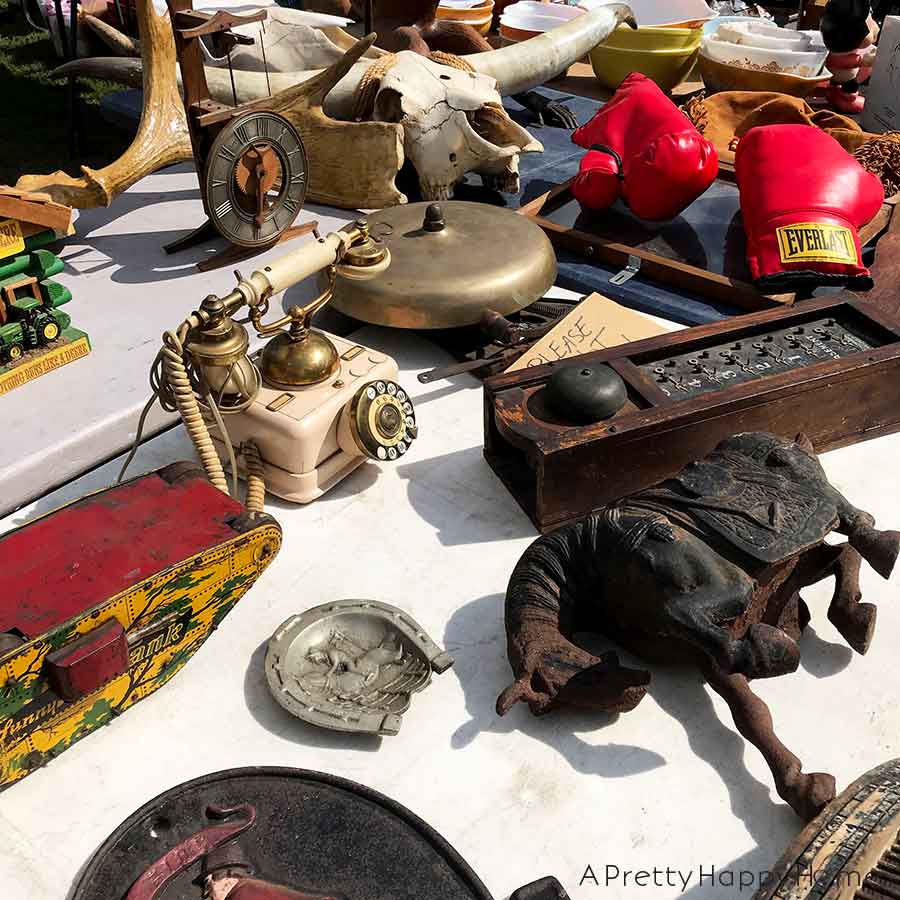 I could easily walk past all the booths selling glassware, but I had to stop and drool over any booth selling doors.
There were so many gorgeous doors ranging in price from hundreds to thousands of dollars.
As you know, I don't need doors. My new house has doors a plenty, but I can't help but admire the detail and craftsmanship of every single unique door I run across.
These amazing blue doors were actually decently priced at $300 for the pair. Any other day they would have been $395, but for us the price was magically reduced to $300 for one day only. Still, I had to pass.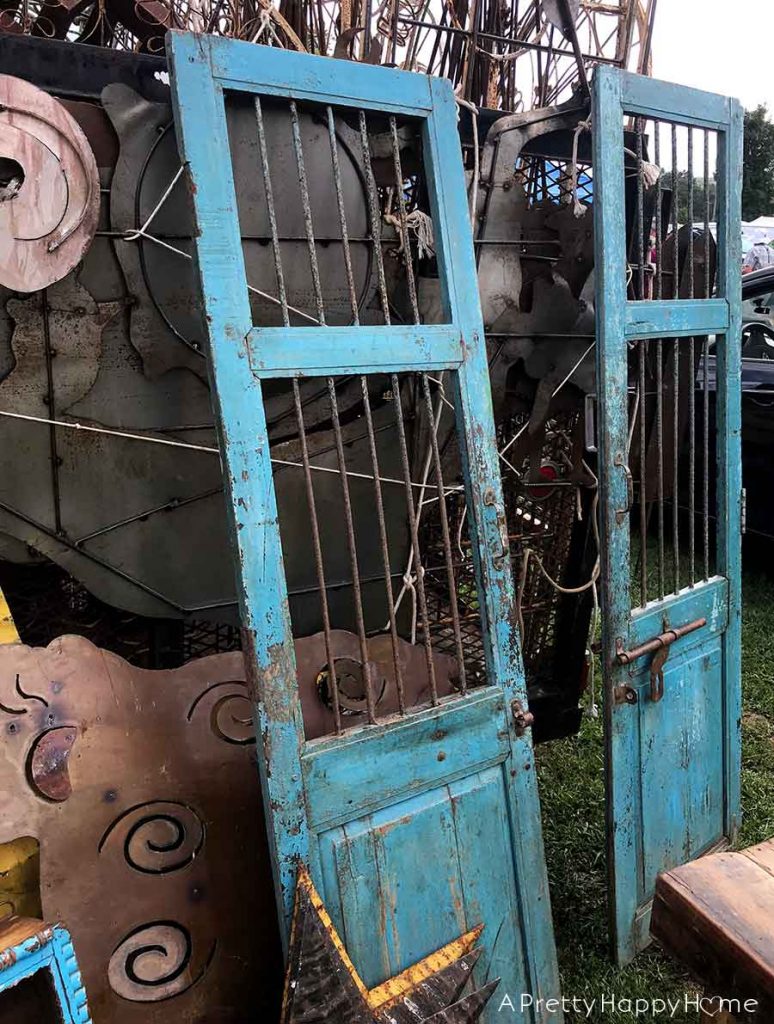 You may be wondering if Elephant's Trunk Flea Market was worth the 2-hour drive.
I think it depends on what you find on the day you go. Some days you have all the luck. Some days are a bust. That's part of the fun, isn't it?
I'd say this is one of the best and largest flea markets that I've visited.
Plus, it happens more regularly than some of the other well-known flea markets like Round Top in Texas, Rose Bowl Flea Market in California, and Brimfield in Massachusetts.
Someday I'd like to visit those three markets just to have a fair comparison to Elephant's Trunk Flea Market. You know, for research purposes…and to find treasures!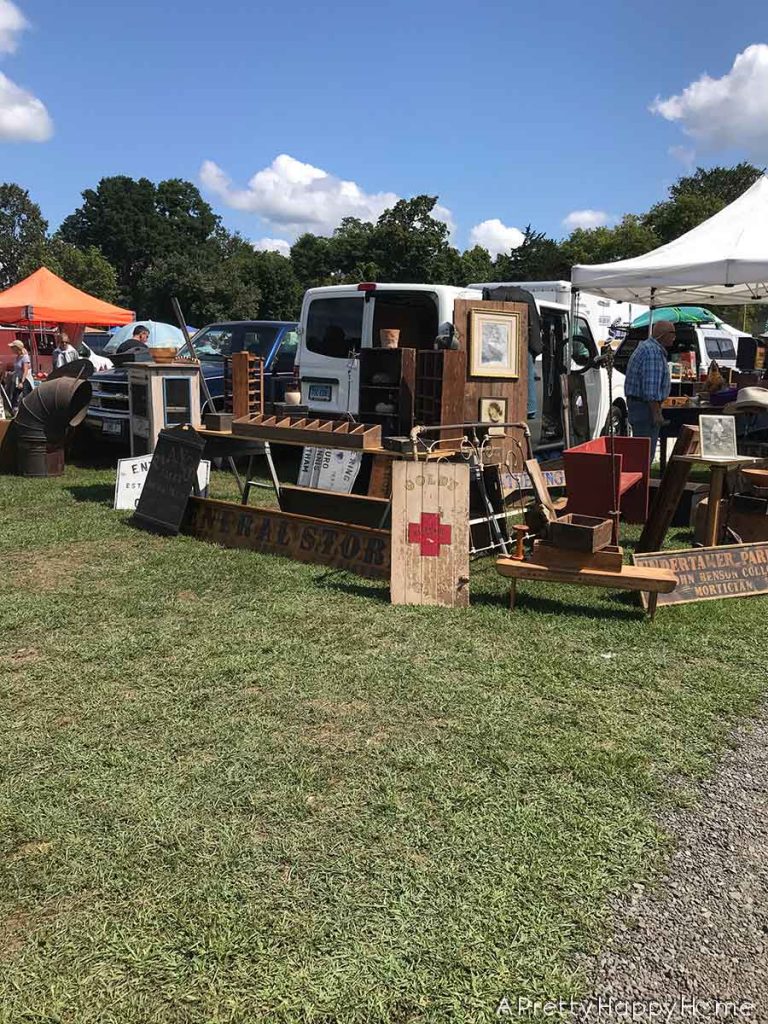 So, did I buy anything at Elephant's Trunk Flea Market?
This is a fair question because I often walk away from these places empty-handed. I'm cheap and picky. Ha!
Surprise, surprise. This time I did!
And I'm not counting the gigantic bag of kettle corn that I bought on my way out of the flea market either. That was just a bonus. A very necessary bonus.
I purchased two things: a brass ash bucket and a carved wooden horse head. Random? Yes, but both of the items make me ridiculously happy!
I've been searching for an ash bucket for two years and the horse head was love at first sight. I need to get my newfound treasures situated in my home and then I'll take pictures of them for you.
If there's a flea market, antique store or thrift shop that I NEED to visit, let me know so I can put it on my list.
---
If you'd like to visit Elephant's Trunk Flea Market, please visit their website for more information on planning your trip. Allow at least two hours to browse through all the booths and brace yourself that the parking situation might be a little crazy.
---
Here are some other posts in the Happy Thrifting series.
Happy Thrifting: Smalltown Antiques
Happy Thrifting: The Nest at Farmstead Farmers Market