Well, how is October treating you so far? Are you over pumpkin spice everything yet?
The feeling of fall has been elusive on the East Coast. On Wednesday the temperature was 85°F. It dropped to a high of 55°F yesterday. That was not cool. Actually, it was cool, literally speaking. Too cool. It's back to 70-ish now, so don't worry about me too much.
This week I shared the piano harp art we created for our music room. Next week I'll show you the before and after photos of that entire space. All I can say is, it has come a long way since June! After that, I promise I'll be done talking about this space for awhile.
I also shared a metal rooster makeover for the fall season. Never ever did I imagine in college that someday I would type the words "metal rooster makeover." My how life zigs and zags.
And now it is zigging over to the Happy List.
---
LEATHER MAGAZINE HOLDER
The ladies at Alice and Lois nailed it again! Isn't this a fun DIY magazine holder? You know I love a good leather project.
Tutorial, including dimensions, is on their blog!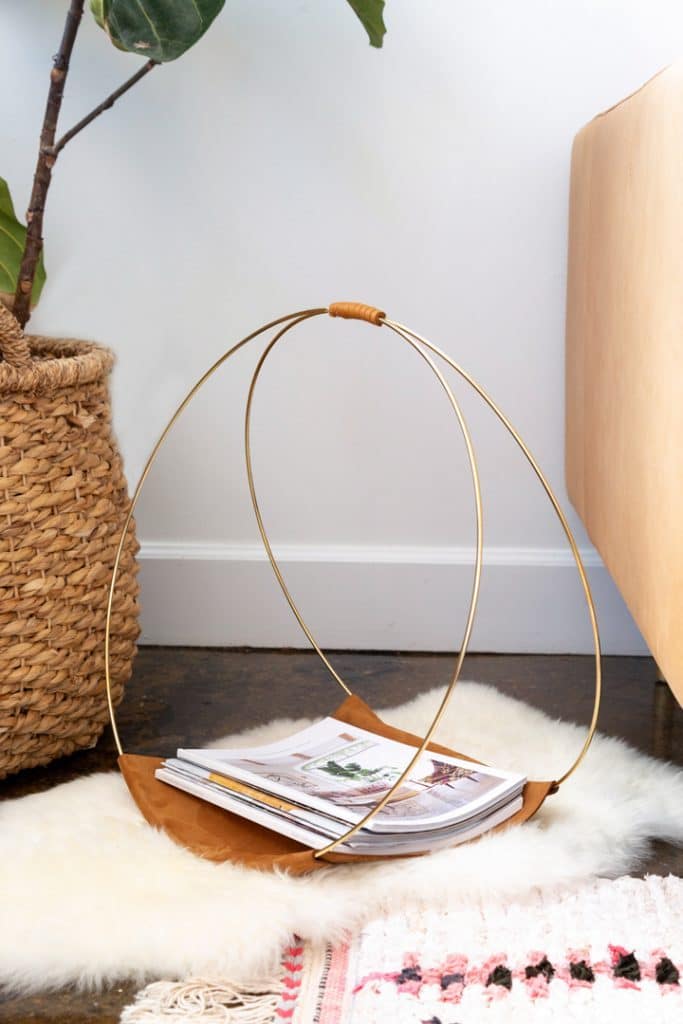 (image: Alice and Lois)
---
PEDESTRIAN BRIDGE
This just might be the happiest pedestrian bridge I've ever seen. You'll have to go to China to walk on it though.
It is called the Lucky Knot and it was created by NEXT Architects.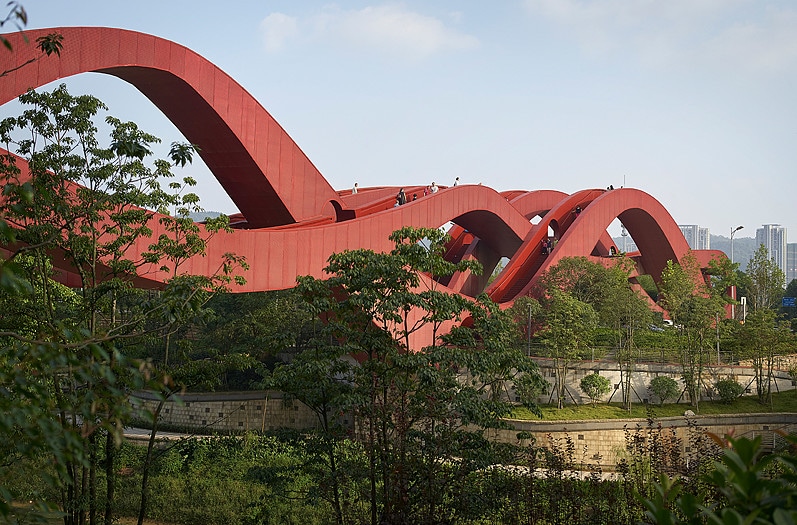 (image: NEXT Architects)
---
PLUG-IN PEST REPELLANT
We have been trying a plug-in ultrasonic pest repeller
 for about 6 weeks and I think it is helping! It emits a sound that humans can't hear, but that bugs and rodents don't like. A 6-pack of plug-ins
was less than $30, so it wasn't a big investment to try it out. The device has a 5-star rating with over 1,000 reviews.
I still notice a few bugs here and there in windowsills, but far fewer than before. It definitely doesn't stop stink bugs from flying in the door when my kids leave it open, so it's not like our house is an impenetrable bug  fortress.
However, there are fewer spiderwebs and this place was a hotspot for spiders when we moved in. It may be worth a try if you don't like to spray for bugs.
---
ART ABOVE WINDOWS
This image on Houzz by photographer Laura Moss caught my eye because all the artwork is above the windows.
When was the last time you saw that?
---
EDAMAME WITH EVERYTHING BAGEL SEASONING
Why didn't I think of this? Edamame with Everything Bagel Seasoning sounds really good. Miraculously, both of my kids will eat edamame.
Get the scoop at Cookie Rookie.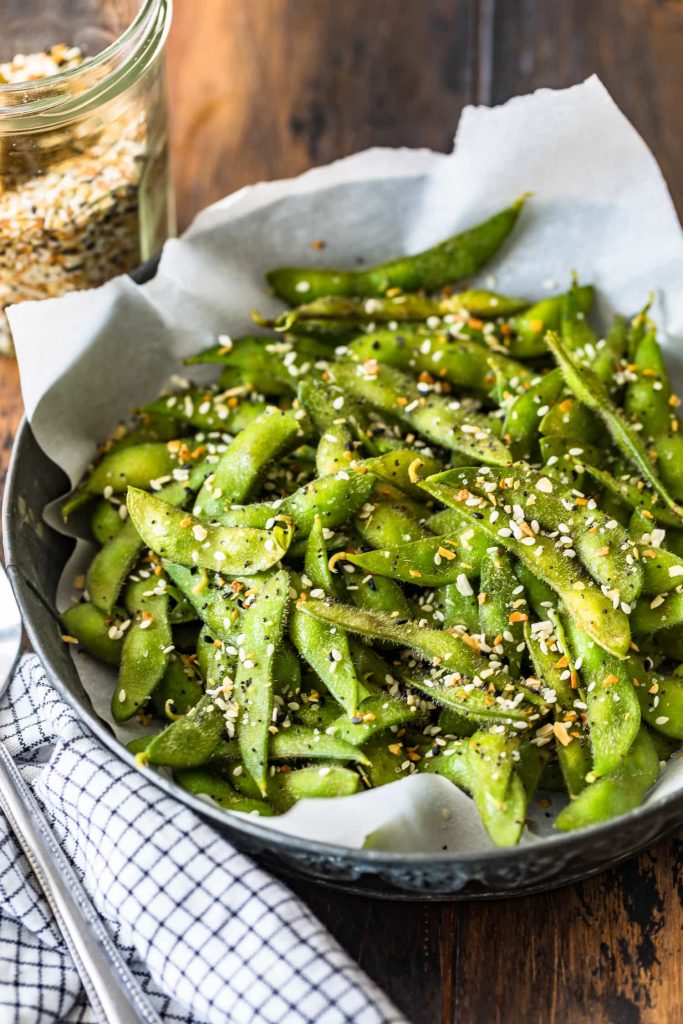 (image: Cookie Rookie)
---
KITCHEN STUNNER
This incredible kitchen reveal by Jenna Sue Design has me rethinking everything.
This is what I love about the internet. You see something unexpected that helps you open your mind to other creative solutions. And, boy oh boy, does my kitchen need some creative solutions!
The rest of her kitchen is a must-see too!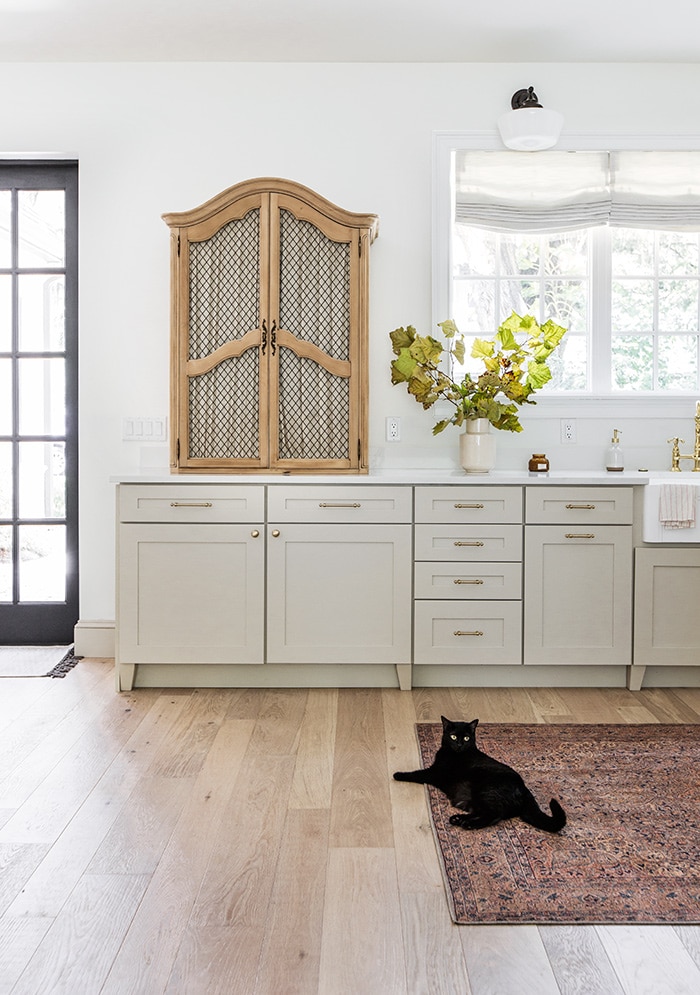 (image: Jenna Sue Design)
---
FORK IN THE LAKE
This doesn't even look real!
As if I needed another reason to want to visit Switzerland's Lake Geneva, now I want to see this fork sculpture that is 24-feet tall.
Learn more about the history of this sculpture here.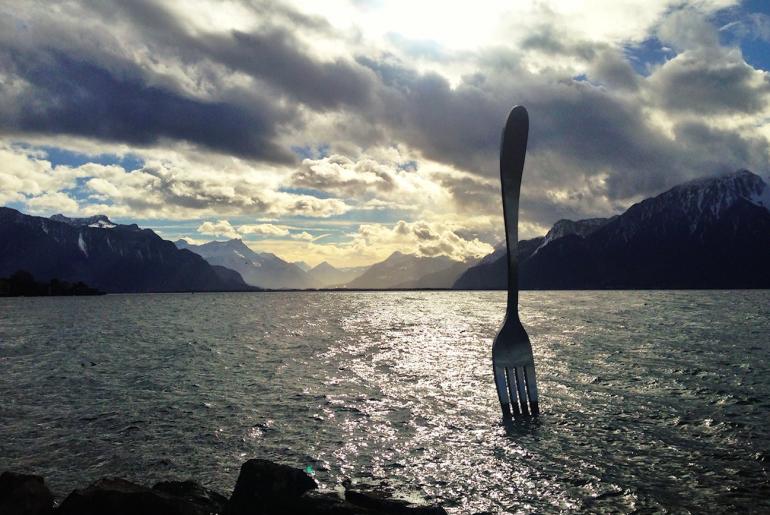 (image: Alimentarium)
---
I LISTENED, I READ
I listened to this new song from The Avett Brothers about bang bang, shoot 'em up movies. It made me pause and think. I like that music can still do that for me.
I read this article about the shipyard that built the Titanic in Northern Ireland being saved from bankruptcy. Visiting the Titanic Museum in Belfast, which is located on the exact site where this company built the Titanic, was a very moving experience.
---
Thanks for hanging out with me and reading the Happy List. I hope you have a delightful, refreshing weekend.
*affiliate links in this blog post*