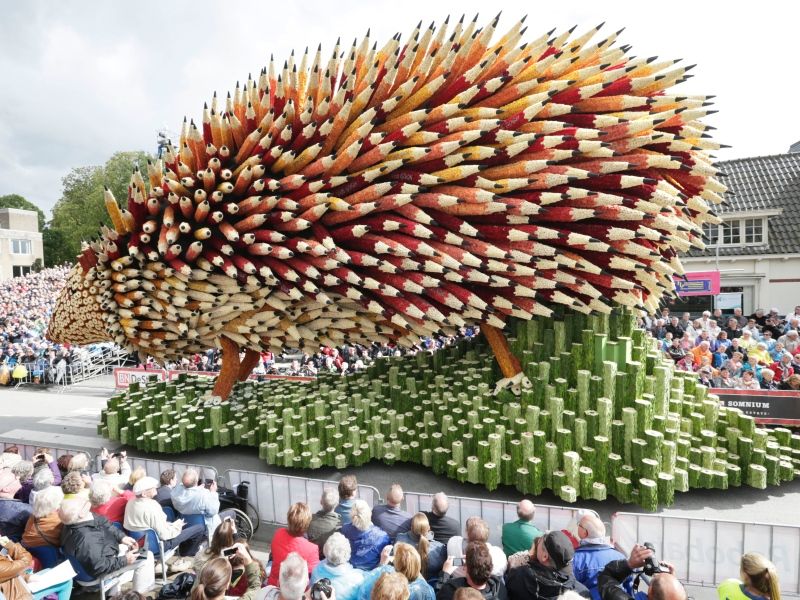 Hello!
I hope you've had a great week. Mine started with a flat tire, but I'm ending the week on a high note!
On Monday I shared a DIY tray we made from an old accent table. It's a small detail in our home that brings me a smile every time I look at it. I can't explain these things. I just go with it.
Wednesday was all about books. There are children's books that adults love too and this list is an example of that!
Here's The Happy List!
---
PARADE IN THE NETHERLANDS
Of course The Netherlands has an epic annual parade with floats made out of dahlias.
These images are from way back in 2015 when the parade theme celebrate Vincent Van Gogh. See more from this parade here. My jaw is still on the floor!
(image: Corso Zundert via Creative Boom)
---
CUPOLA
That cupola! I die. I'm writing to you from my grave right now.
This house is actually for sale in Michigan for $164,000. It is 5 bedroom, 2 bath, and 4,100 square feet. More pictures on Zillow.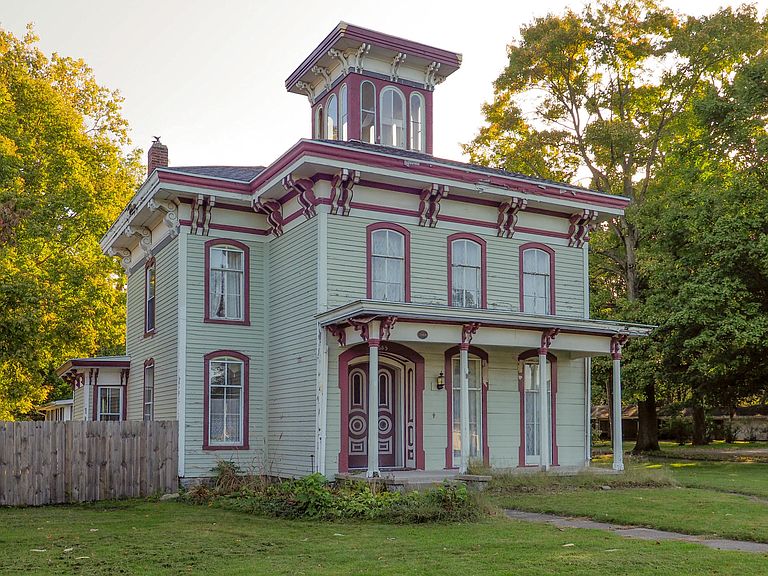 (image: Zillow)
P.S. We ARE NOT moving to Michigan. I just like to look at houses. Should I find you some more pretty ones?
---
FREE NATIONAL PARK PASS FOR 4TH GRADERS
Do you have or know a fourth grader? They can get a year-long free pass for U.S. national parks for the whole family!
My son printed his pass off this week! It is a really cool government program.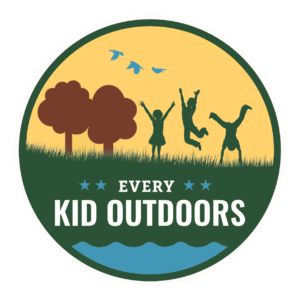 He didn't have to give any personal information other than zip code to get the pass. If we lose the pass, we can print off another one.
---
SALT AND VINEGAR MASHED POTATOES
I'm going to try this.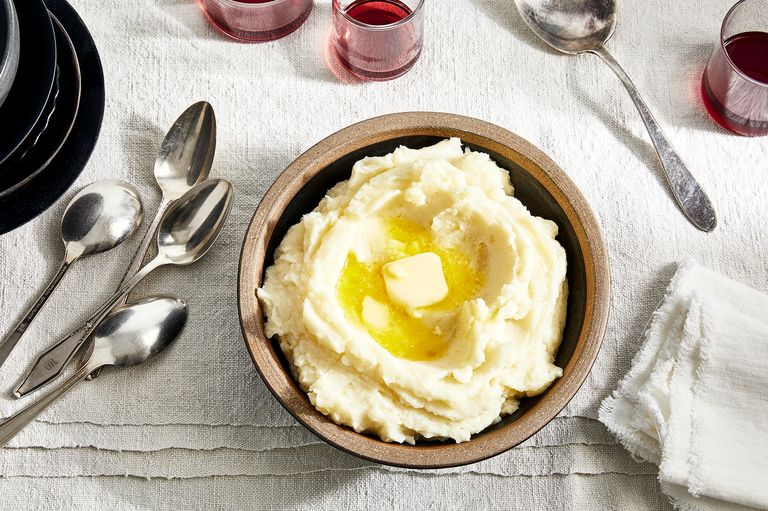 (photo: Bobby Lin for Food 52)
The recipe for these salt and vinegar mashed potatoes can be found at Food 52.
I did try a crispy smashed version by Half Baked Harvest earlier this week. It was good, but I was expecting it to be more vinegar-y like a potato chip.
---
DIFFERENT DOOR
Have you ever seen a front door like this? I sure haven't!
Also, the bathtub in this house made me want to take a bath and I'd much prefer a shower over a bath any day.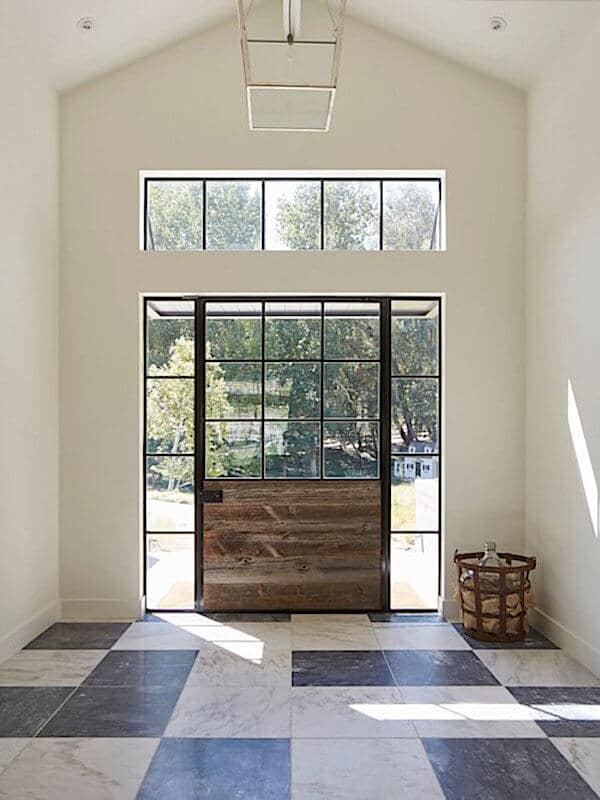 (image: Rachael Goddard Design Studio via Desire to Inspire)
---
I FOUND JEANS
BREAKING NEWS! I found a pair of jeans from Ann Taylor that fit me in all the important places. Plus, they are plenty stretchy.
In fact, I loved them so much I bought three pairs in the colors classic rinse, classic indigo, and jet black while they were 40% off. As long as my weight doesn't fluctuate, I shouldn't have to go jeans shopping for years. THE PRESSURE! I just jinxed it, didn't I? Dang it.
By the way, this is not a photo of me. I don't lean casually against walls. I also have hips.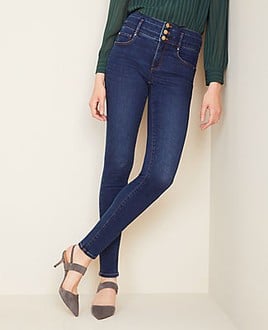 They make a velvet version of this same cut, but I didn't like how they felt on. They weren't stretchy enough. Priorities.
---
CORNER SWAG
I like this idea of a corner swag instead of a full garland around a door because it is different.
I'm not sure how practical it is, but I'm not here to be a grinch.
More ideas like this can be found in Country Living.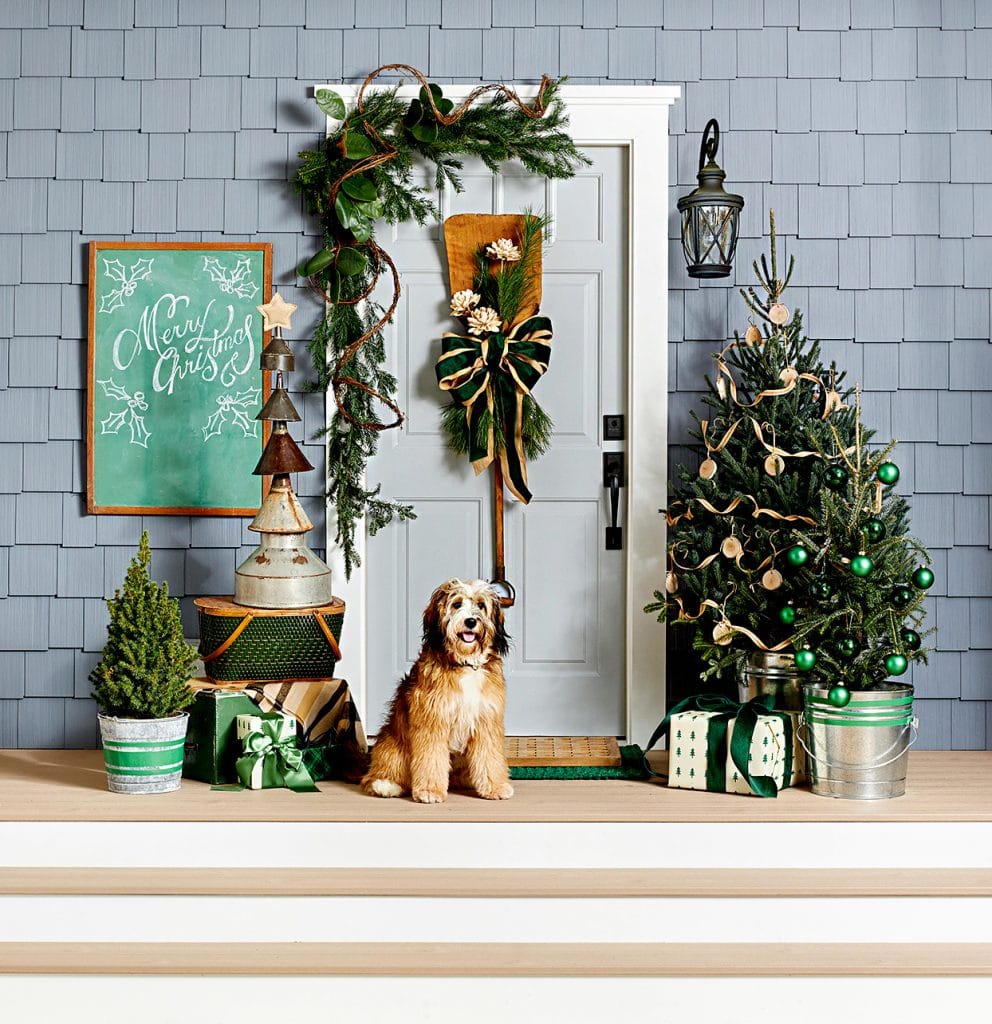 (photo: Adam Albright via Country Living)
P.S. I have no idea how this photo came to be, but did you know there are pet talent agencies? Back in my corporate days I used to hire dogs from talent agencies to make our photos look more natural or appealing.
---
WINDOW CANDLES
I probably won't put up Christmas lights this year, but I am putting up LED window candles
 and I'm SUPER EXCITED about it.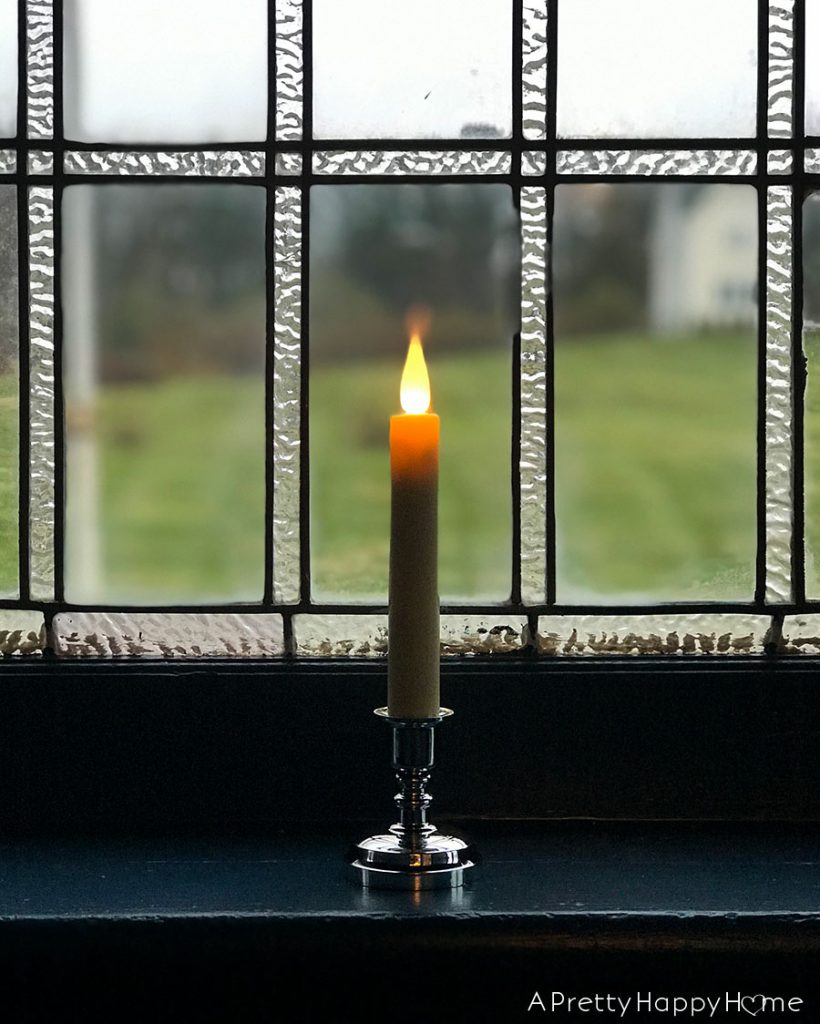 These LED candles fit in my windows without needing to be secured using a suction cup. I'm still having nightmares about all the stuff I've scraped off windows here. The candles also operate on a 5-hour timer and came WITH the batteries. I like that they flicker a little to mimic a real candle.
I'm waiting until after Thanksgiving to put the candles in my windows, so right now they are on my piano and I'm kind of obsessed with playing the piano by candlelight. However, everyone in my family "just wants to sleep." Party poopers.
---
I LISTENED, I READ
I read this article about the habit Warren Buffet says says separates successful people from everyone else. It has to do with a two-letter word. While I might disagree with the definition of success, I can't disagree with his logic.
I've been listening to Winter Song by Sara Bareilles nonstop this week. It is the time of year where that song gets stuck in my head. I especially like to hum the refrain "is love alive" while walking around the house picking up dirty socks and dishes. Ha!
---
That's it for this week's Happy List. Thanks for sharing part of your day with me.
If you want to see what we are up to in between blog posts, feel free to follow along on Instagram or Facebook.
Happy Friday!
*affiliate links in this blog post*