Hello!
I hope your December is off to a festive start! We had our first snowfall this week, so it is definitely feeling winter-y here. Due to the snow, the kids finally went back to school after an extended Thanksgiving break on Tuesday. I sure did miss them.
This week on the blog I shared the Christmas wreath I made out of an antique car horn.
I also shared the wreath that I added to our barn. That was fun.
Oh! If you haven't following along on Instagram or Facebook stories, I've been posting the progress on the build of our built-in desk. You can even see literal behind-the-scenes videos of what is behind our walls. Spoiler alert – it is gross stuff and stone. I've saved the stories to the "office" tab.
Here's the Happy List!
---
EGGNOG COOKIES
Confession time! Eggnog does nothing for my tastebuds.
However, I can see how it would be an excellent cookie ingredient. That is why I want to try this Eggnog Cookie recipe from Life, Love and Sugar.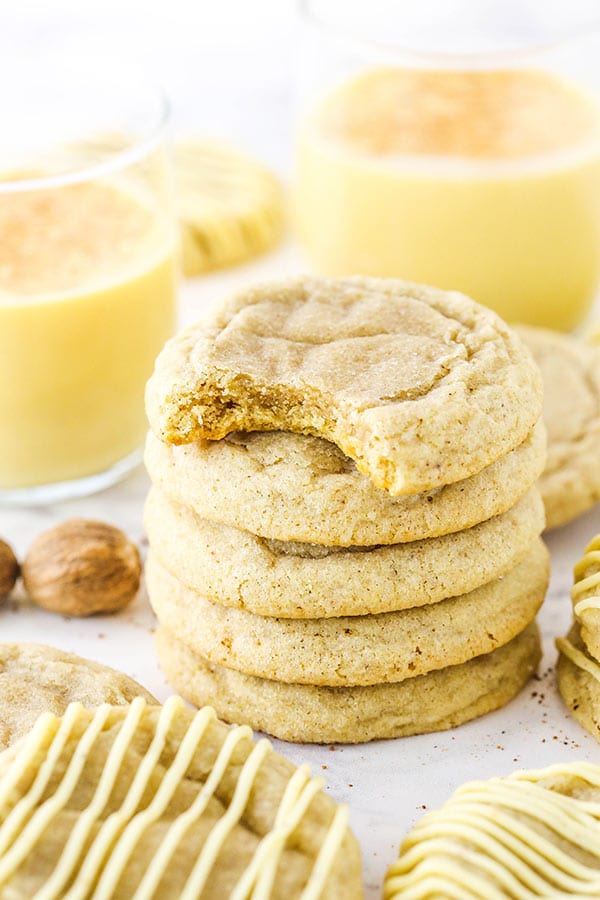 (image: Life, Love and Sugar)
---
CHRISTMAS LIGHT FINDER
Our area doesn't have one neighborhood that goes all out with Christmas lights. It's kind of random, so I've been using ChristmasLightFinder.com to map out a route for viewing the best light displays in our area.
I did check that it worked for all the various zip codes that we've lived in. That's an imperfect test, I know, but we have lived in a lot of zip codes.
We made a family outing of this last year and it was one of our favorite activities. One of the homes that we drove by was so into it that the owners stood outside handing out candy canes on the weekend evenings.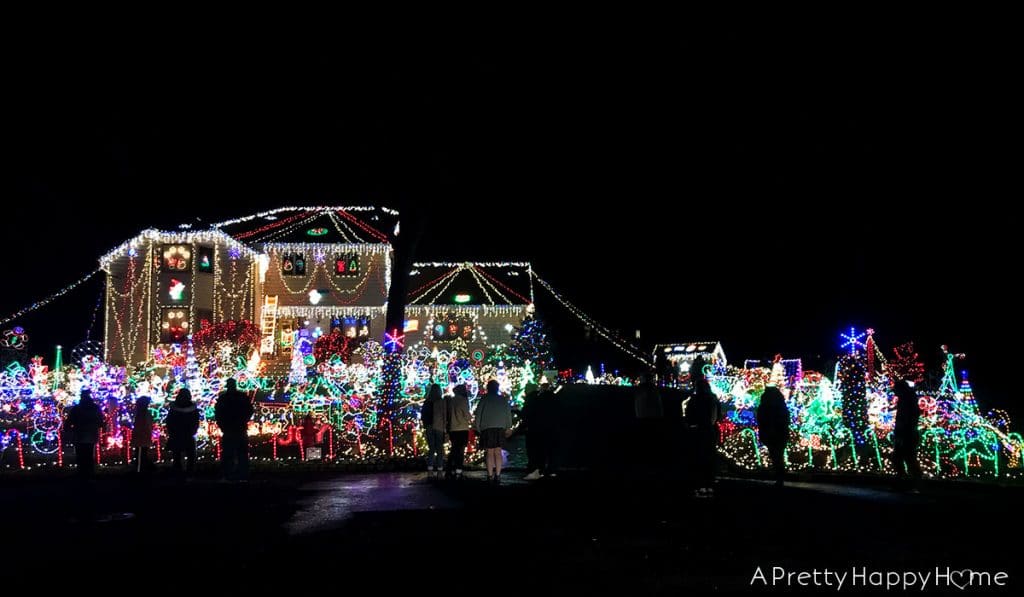 ---
BOOK PAGE TREES
These book page trees are cute and look easy to make too.
Tutorial can be found at A Piece of Rainbow.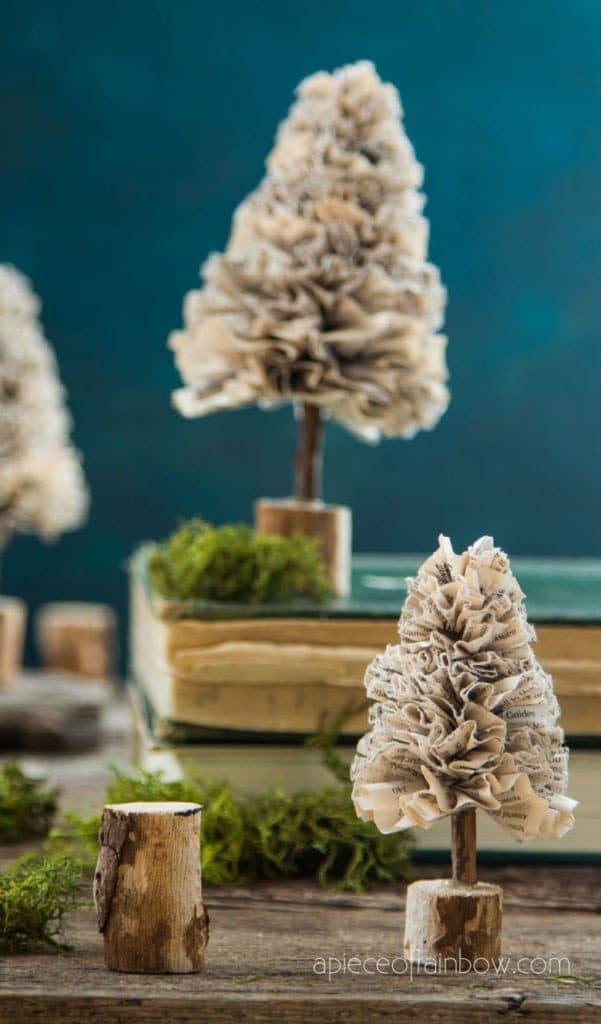 (image: A Piece of Rainbow)
---
E.T.
If you loved the movie E.T., you'll love this holiday commercial. I'm not sure it is going to make you want to switch tv providers though. Ha!
---
HAPPY WREATH
This is the happiest wreath, don't you think? It made me smile.
Instructions can be found at Modern Glam.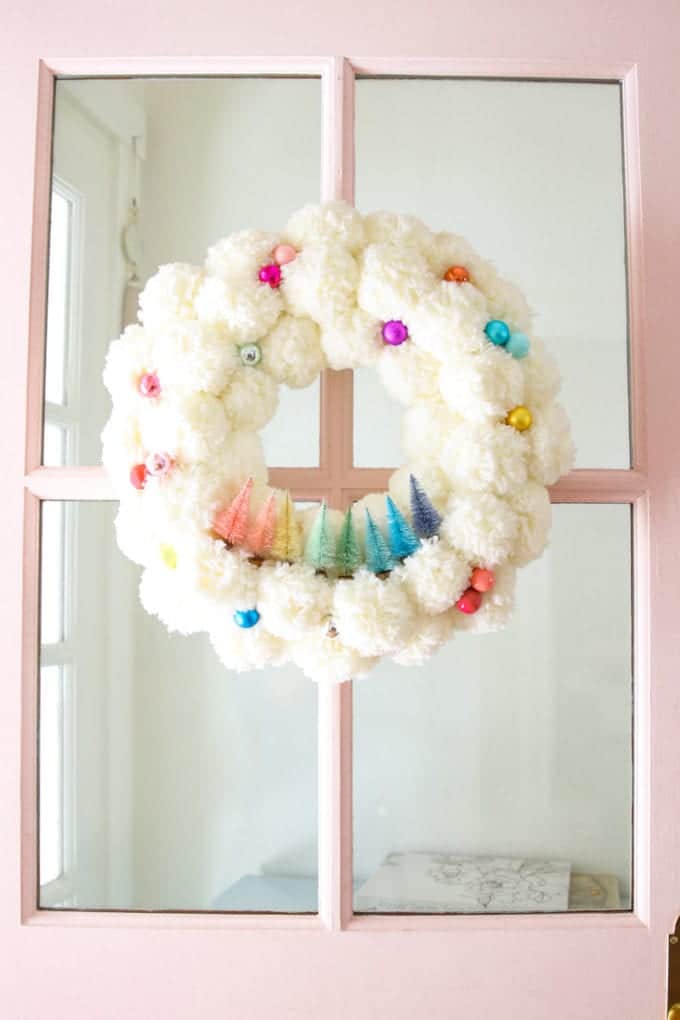 (image: Modern Glam)
---
TABLETOP TREE
I love this simple tree in the basket.
---
HANDY HUSBAND'S SOCK PICK
When Handy Husband is passionate about something, he's REALLY passionate about it.
That probably explains a lot about our relationship.
It also explains a lot about his love for Balega socks
. He wears them for running and for work. He will even wear them if they get holes because he swears they still won't give him blisters.
He calls them a "hug for his feet."
So if you want to gift someone a "hug for their feet" this Christmas, these Balega socks
 are the ones to get. It's less weird than actually hugging their feet.
They come in all different styles and colors. I'm ordering Handy Husband this quarter-style.
I have two pair of these socks too. While I might not be quite as passionate about them as Handy Husband is, they do fit well and there's no weird bunching around the toes.
---
Well, on that note, I'm going to beat feet and get on with my day.
Thanks for reading the Happy List and thank you for being here. You. Are. The. BEST!
Don't try to convince me otherwise.
*affiliate links in this blog post*