Hello!
The Christmas countdown is on! Are you ready? I'm pretty sure I'm ready. If I'm not, I'm blissfully unaware, so no one burst my bubble!
This week on the blog I shared the board games that Handy Husband is currently loving. He and my son played one of them (Burgle Bros.
) earlier this week on a light homework night.
I also shared a bunch of home photos that are giving me all sorts of winter home inspiration.
Now here is the Happy List.
Wait.
That didn't sound exciting enough.
Here's the list you've all been waiting for. The one! The only! THE HAPPY LIST!!!
---
SKANSEN MUSEUM
At Skansen Museum in Sweden they decorate several of their historic homes for Christmas, but they don't just stick to one time period. The homes reflect the changes in Christmas celebrations from the 1830s onward.
I would find that SO INTERESTING to see how traditions and decor changed over time.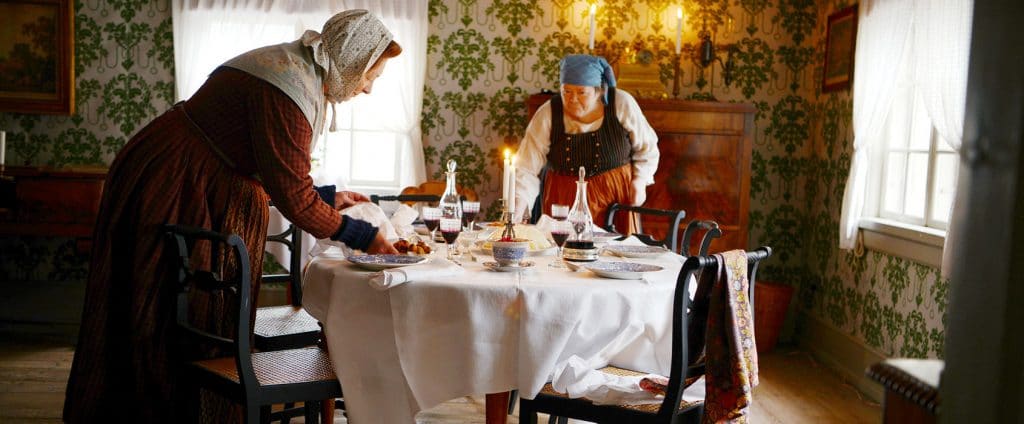 (image: Richard Von Hofsten via Skansen)
---
MIRROR KNOCKOFF
This is a really good DIY knockoff from Simplicity in the South that has me thinking.
The tutorial is really well done and makes me think that I too could make a mirror like this. She saved something like $500!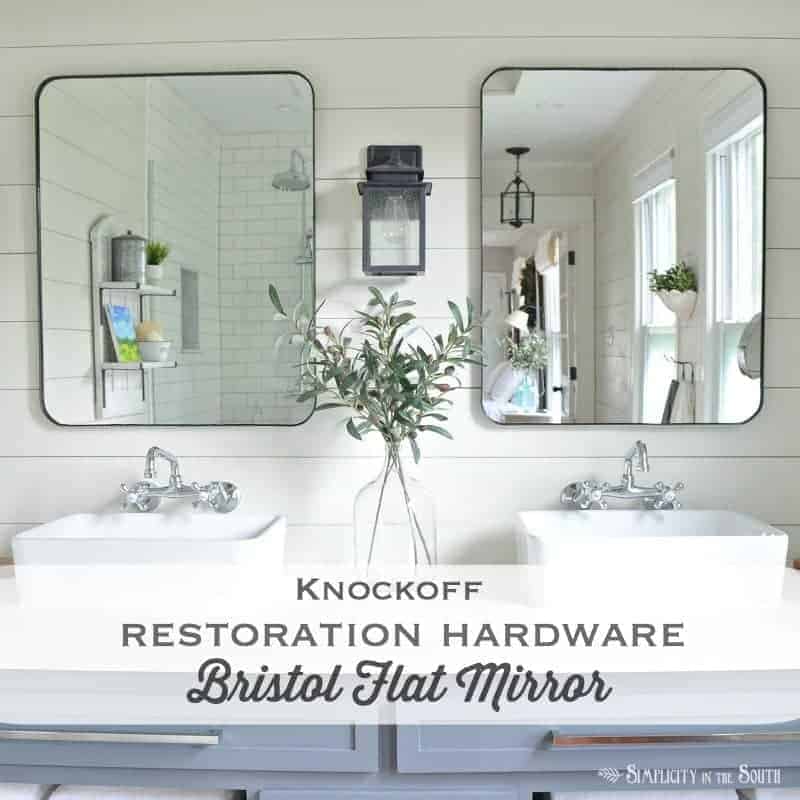 (image: Simplicity in the South)
---
WORLD'S TINIEST GINGERBREAD HOUSE
This gingerbread house (silicon house, actually) is one-tenth of a hair long. 1/10th of a human hair.
It was created at McMaster University in Canada using an ion beam microscope.
Go read the whole story. It is fascinating! There's even a video. Oh, and you'll never guess what this house is sitting on!
(image: McMaster University)
---
SUGAR COOKIES
I can't handle creating a normal-sized gingerbread house, so we'll try our hand at sugar cookies instead! Ha!
I'm going to try some of these Ho-Ho-Ho shapes when the kids and I bake sugar cookies next week.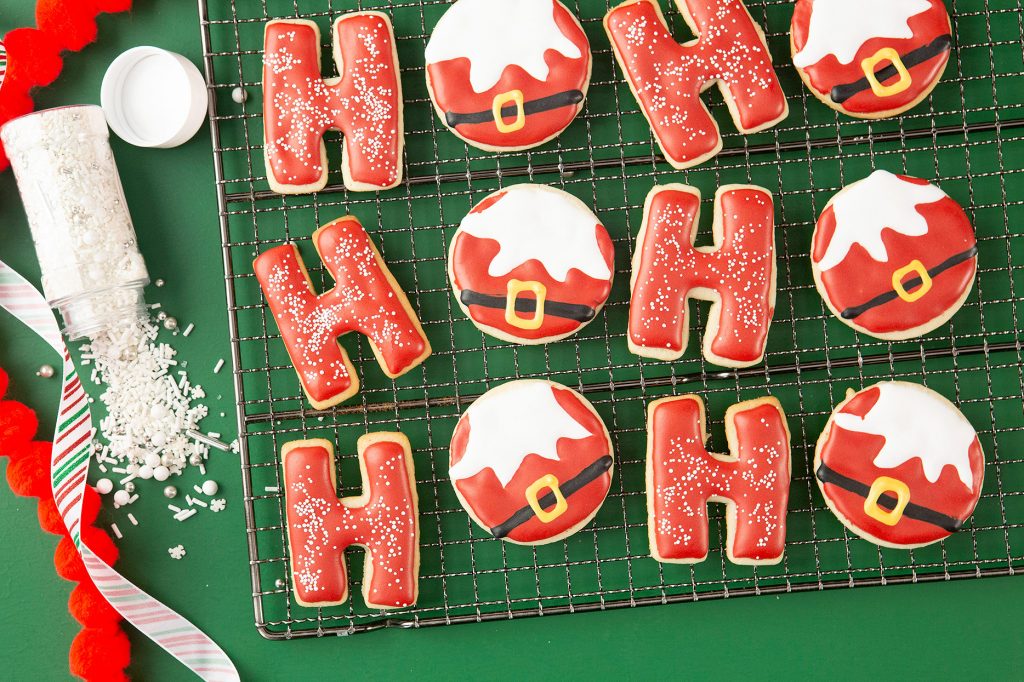 (image: BHG)
---
GRIEF DURING THE HOLIDAYS
I don't mean to bring up a downer topic on the Happy List, but the holidays can be extra hard if you are grieving a loved one.
I found the robust comments section of this article on How to Honor a Lost Loved One During the Holidays to be rich with thoughtful, sensitive ideas and traditions.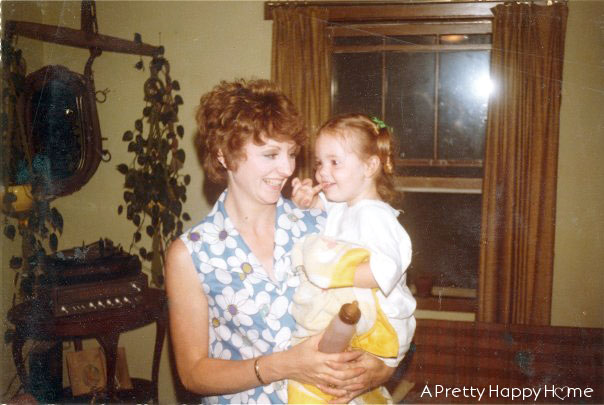 ---
LIGHT IT UP
My home still needs lamps and the one in this picture from Cedar and Suede is gorgeous.
I probably shouldn't look at pictures from Australia if I want to find a similar lamp though.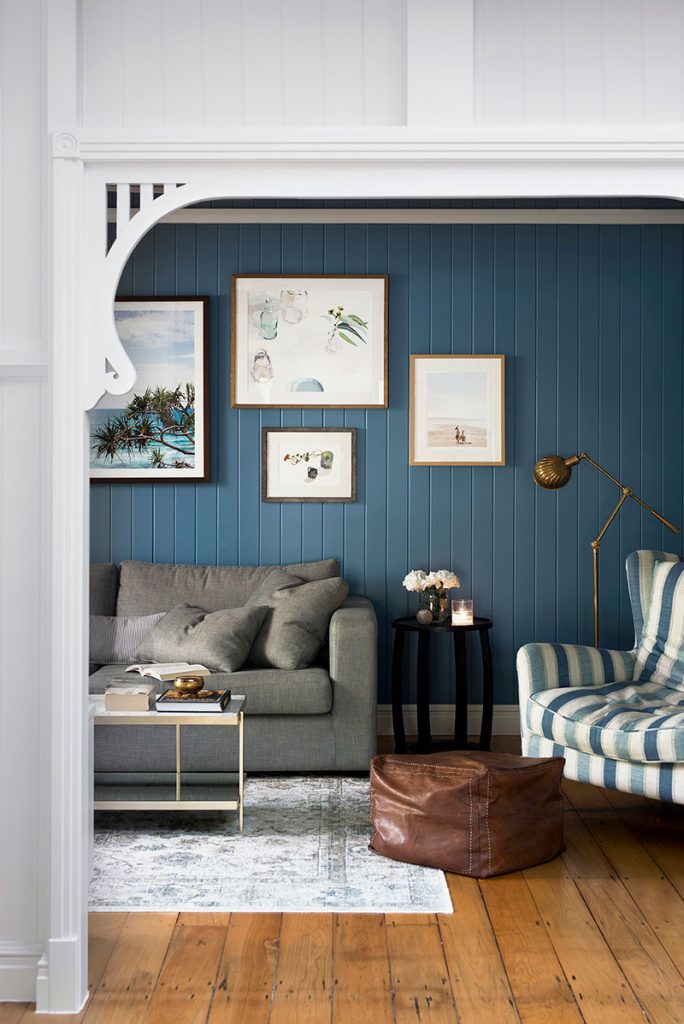 (image: Cedar and Suede)
---
SPICY RANCH CHEX MIX
My daughter is going to make this Chex Mex mix is this weekend from Half Baked Harvest.
(image: Half Baked Harvest)
---
BEHIND THE WALLPAPER
Let it be known I am feeling short-changed! I've never removed old wallpaper to find beautiful, albeit scratched up green paint hiding underneath.
Although, I do still have three rooms of wallpaper to go…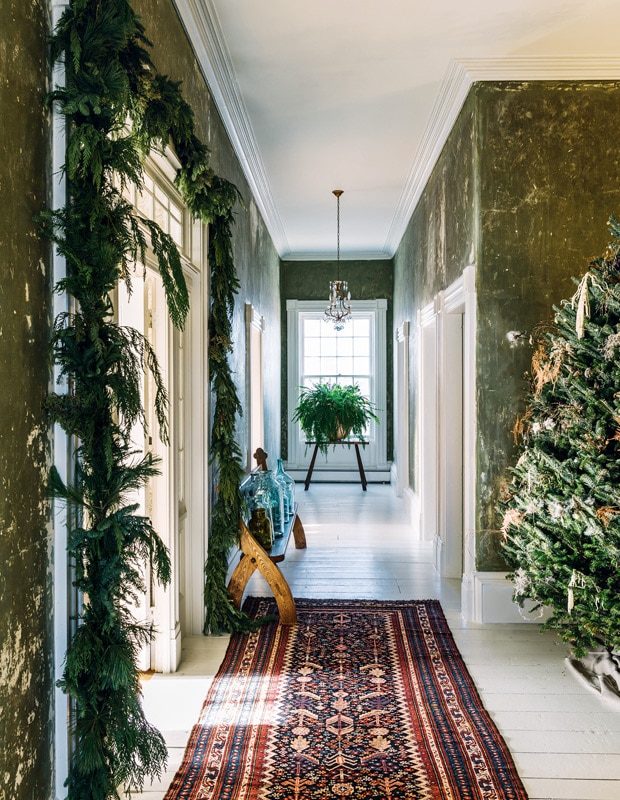 (image: House and Home)
---
FOOD FOR THOUGHT
I read something surprisingly insightful in a novel a few weeks ago that still has me thinking. I don't know what book it was because the entire book wasn't that impactful. I do know it was on Kindle Unlimited. Let's not get bogged down in my reading habits.
I will paraphrase what stuck with me.
If you don't heal the cuts from your past you will end up bleeding all over someone who didn't cause them.
Isn't that the truth?
---
On that cheery note, thanks for reading the Happy List!
Have a fantastic weekend.
*affiliate links in this blog post*