Happy Thrifting: Golden Nugget Antique Flea Market
Today I want to introduce to you a flea market I've been to twice now: Golden Nugget Antique Flea Market.
It is located along the scenic Delaware River in Lambertville, New Jersey, right across the border from Pennsylvania.
The flea market has been open since the late 1960s, so you know it is a good one. Plus, it is open year-round and three days a week: Wednesdays, Saturdays and Sundays. Some flea markets are only open seasonally and that's a bummer when you really have a hankering to find some neat treasures, but nothing is open!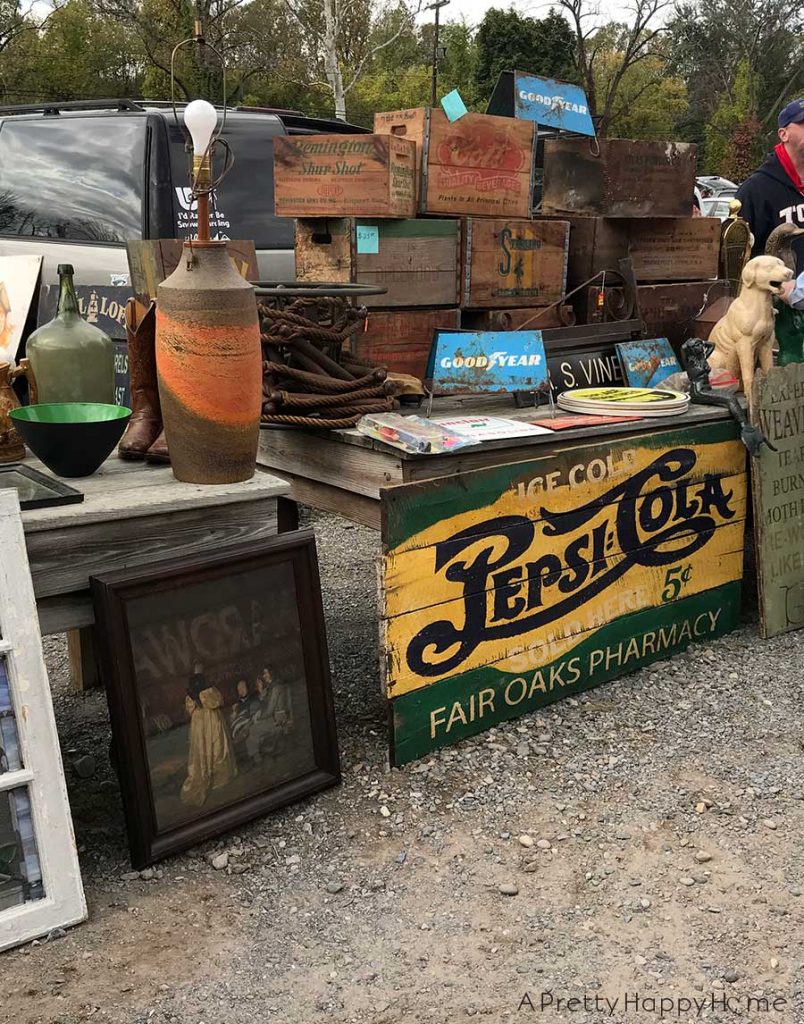 The name Golden Nugget Antique Flea Market is a nod to the man who actually started the California Gold Rush back in the 1800s.
James W. Marshall was from Lambertville and he is the one credited with first discovering gold in the American River in California in 1848. Sadly, Marshall never profited from his discovery.
But now you know his name and his role in history, so that's something!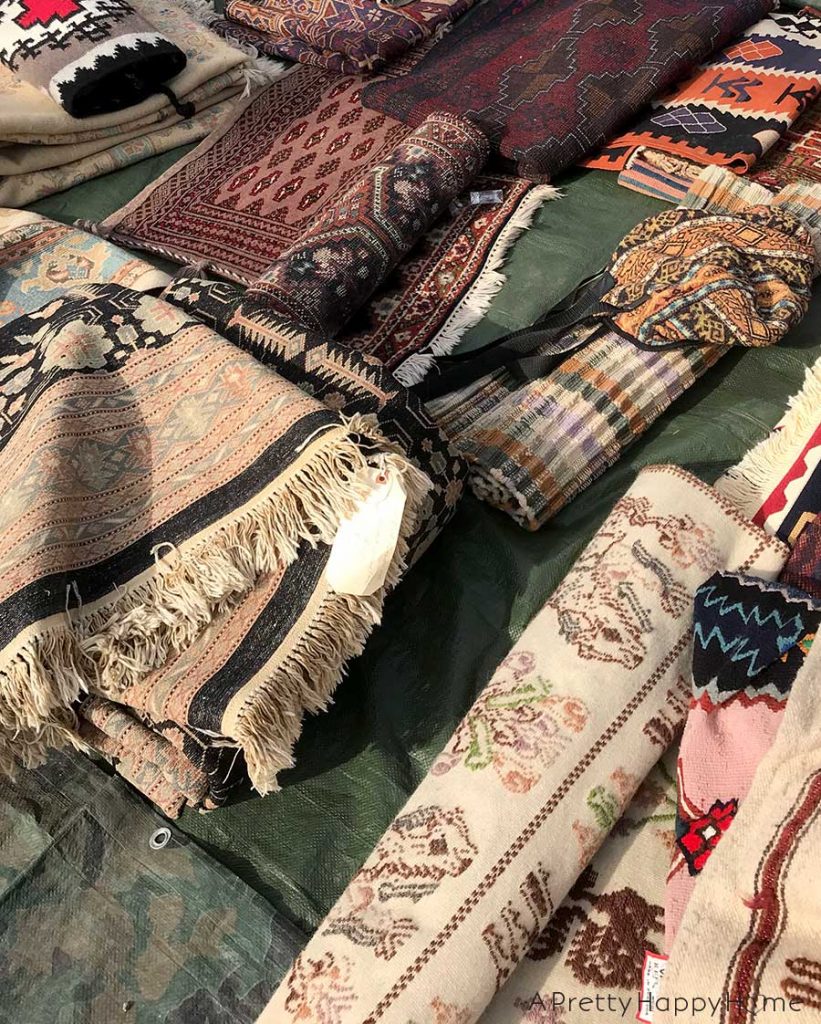 I've only been to this flea market on Sundays. According to the vendors I talked to it is the busiest day in terms of number of vendors and shoppers. I'm sure the weather plays a role too. However, my fair weather friends, there is an indoor section!
If you do go and the parking situation seems out of control, don't be intimidated. There is parking up behind the flea market vendor area. You have to drive on a gravel driveway of sorts through a wooded area to get to it though.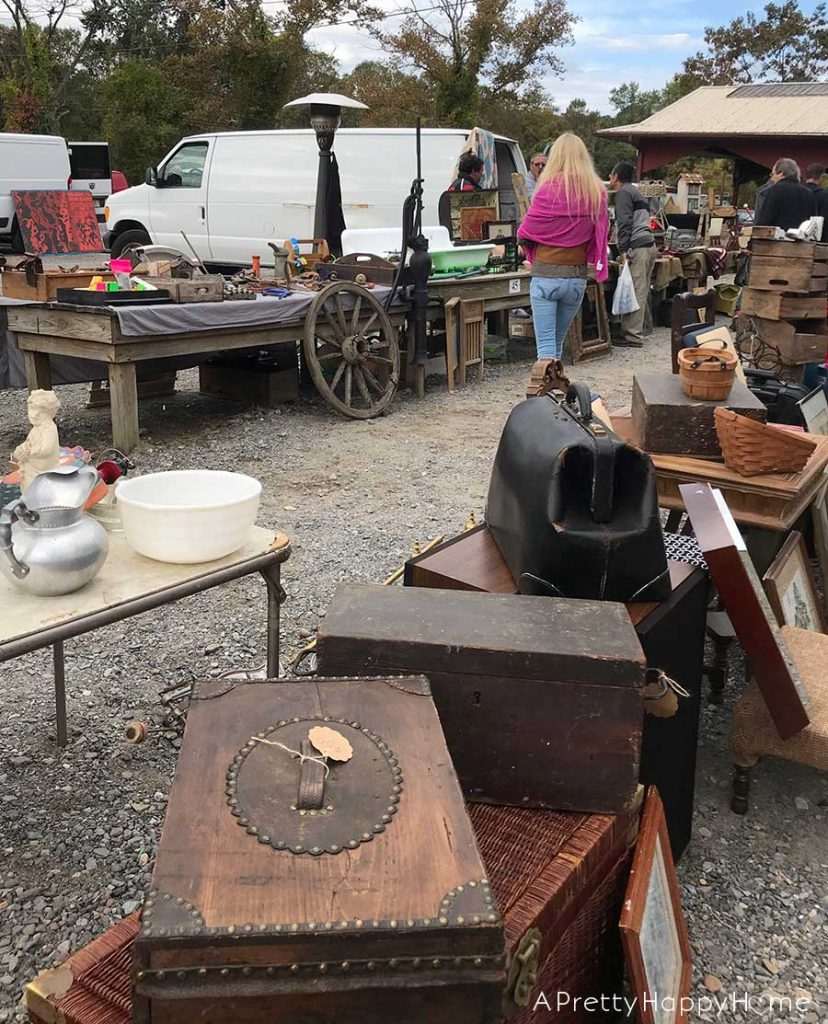 The items offered for sale on the days I visited seem pretty typical of flea markets everywhere. You can find dishes, art, clothing, jewelry, rugs, crates, doorknobs and hinges, and ten thousand other things.
I did want this little piano. I'm not sure the proper name for it, but isn't it sweet? I didn't even ask the price because I knew I didn't have a place or need for it.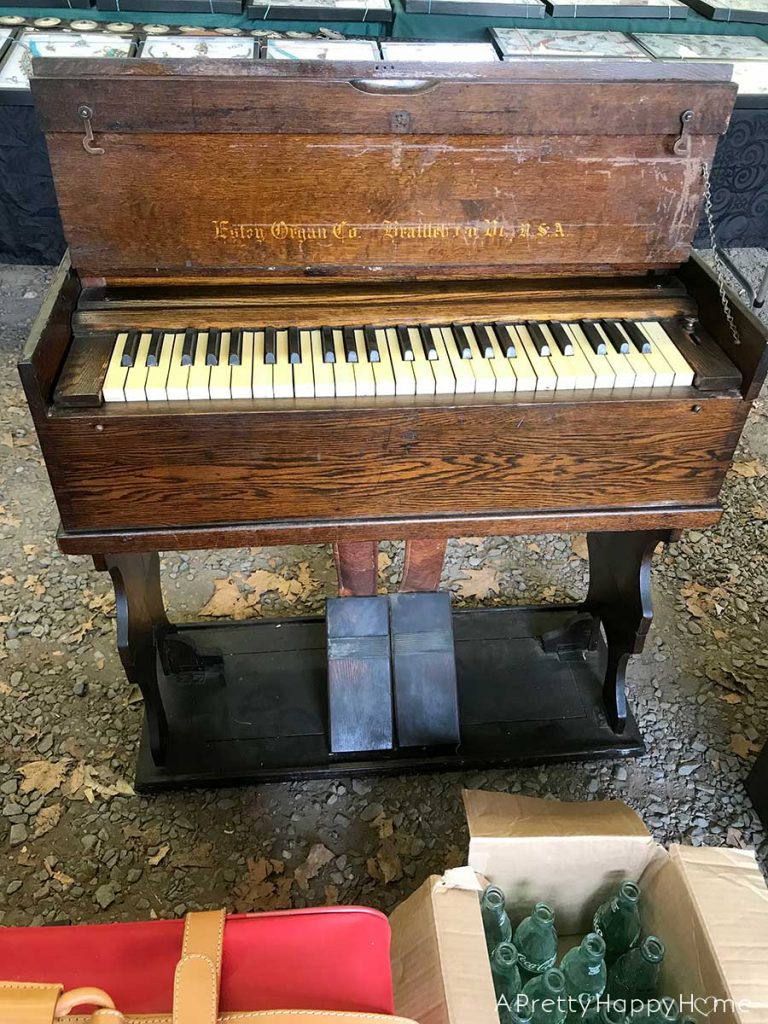 I found so many neat treasures the last time I visited Golden Nugget Antique Flea Market, but none of those items were on my shopping list. Sometimes that happens when you are on the hunt for something specific.
My son, however, knows there is a vendor there that sells antique swords and he can't understand why that particular item hasn't cracked my top ten 'must find' list.
Here's my most important advice. Go to Lambertville on a day when you have time to visit the flea market and downtown, historic Lambertville. They are a two minute drive from each other. Lambertville has been named one of the best places to antique shop in this area. Plus, the old houses in this town are so grand and it has the best ice cream shop called Owowcow. Isn't that a great name for an ice cream shop?
Happy Thrifting!
---
P.S. The folks at the Golden Nugget Antique Flea Market and the City of Lambertville have no idea who I am. No ulterior motives here. I just write about places I like to visit and think you might enjoy too.
If you want to plan a trip to the Golden Nugget Antique Flea Market, click here.
If you want to plan an antiquing trip to Lambertville, New Jersey, click here.
I've written about thrifting in Lambertville before in this post.
---
Thanks for reading all about the Golden Nugget Antique Flea Market! Here are some other posts that might tickle your fancy. 
Travel: Franklin D. Roosevelt Presidential Library – even my kids enjoyed this visit!
3 Thrift Store Finds and 1 Garbage Find – trash to treasure is the best!
Making the Switch to Linen Bath Towels – what to know before you switch
Dave's Killer Bread CopyCat Recipe – you know you're curious!