Finally, The Deck is Done
Ding dong, our deck with black railing is finally done!
I've only been waiting months to say that.
While house projects sometimes feel like our full time job, they aren't! That's why they take a real life amount of time to complete.
Although, this deck project took an extraordinarily long time to finish – even for us – due to factors out of our control. As it turns out, there was a pressure-treated lumber shortage in our part of the U.S. due to the work stoppages caused by the Covid-19 pandemic.
But nobody told us that before we started ripping up the old deck!
Oops.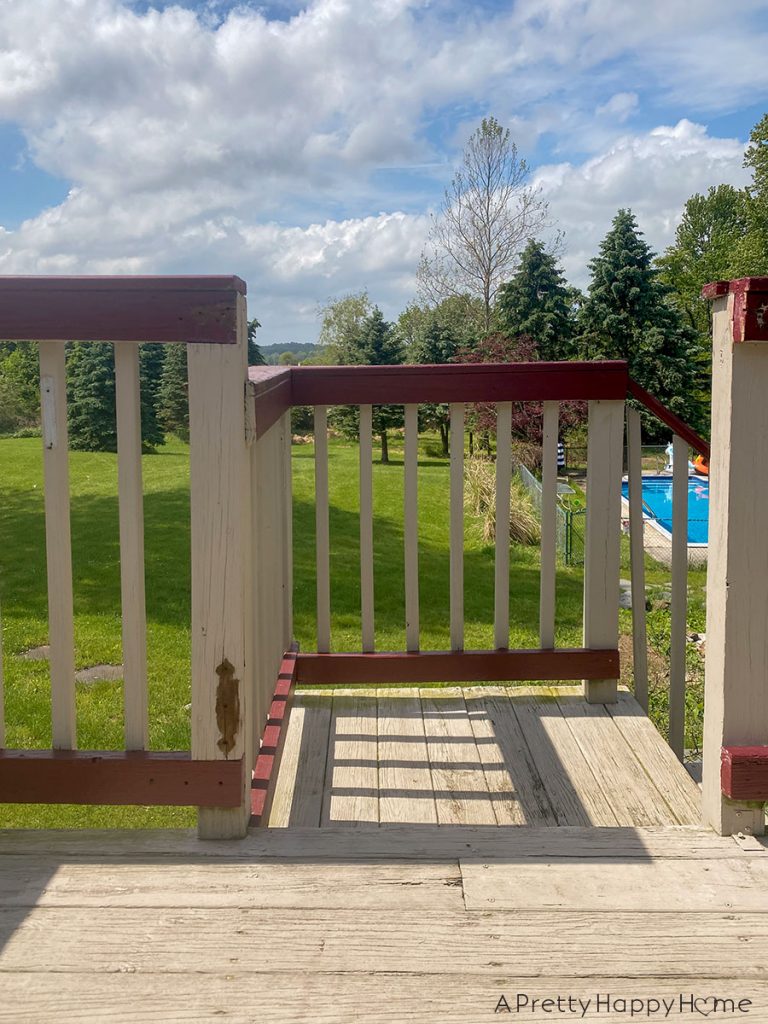 We might have put off this deck project another year, but I had the bright idea to pressure wash it one weekend.
Oops again.
I swear I wasn't trying to destroy the deck. In fact, to my horror, the lightest trickle of water pressure was all it took for the boards to start disintegrating.
That's my story of how we embarked on this deck project and I'm sticking to it.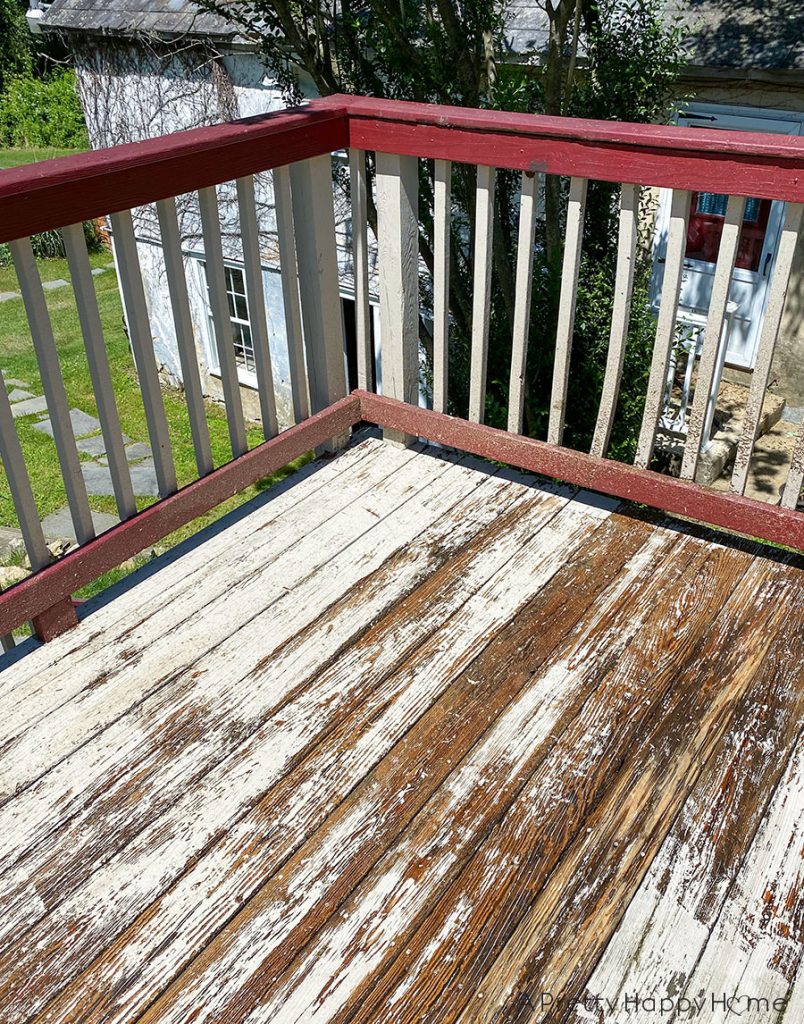 So here we are with a destroyed deck and plenty of time on our hands to fix it while quarantined during the Covid-19 pandemic, but again, we didn't know about the pressure-treated lumber shortage.
We ended up in a seemingly endless loop of order lumber, wait, order gets cancelled, we don't realize order is cancelled, order again, and so on.
Good times!
To further complicate things, we made this job infinitely harder on ourselves than it needed to be. Of course we did.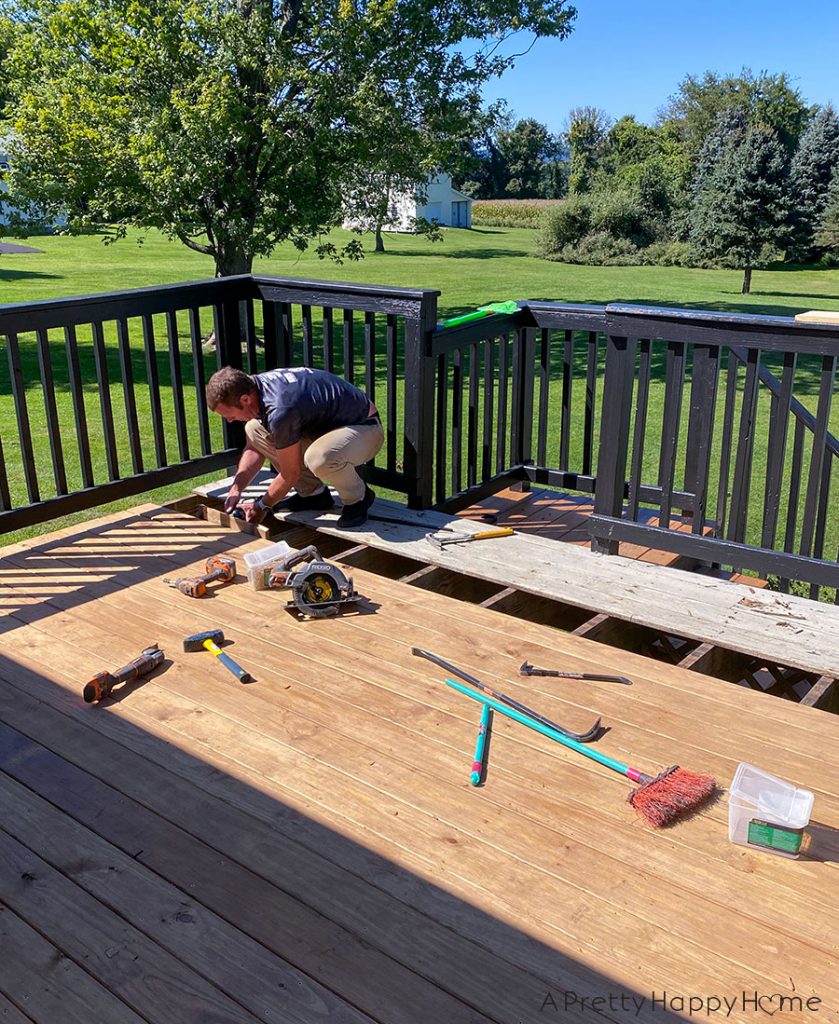 We wanted to replace the unsafe parts of the deck, not the entire deck.
That was mainly for cost reasons.
We have 5-year plans for the back of the house that don't include keeping this particular deck. It seemed a shame to build a brand new deck only to rip it down in a few years.
Although, who really knows if our 5-year plans will come to fruition?
2020 has certainly shoved the point down our throats that anything can and probably will happen. So, buckle up!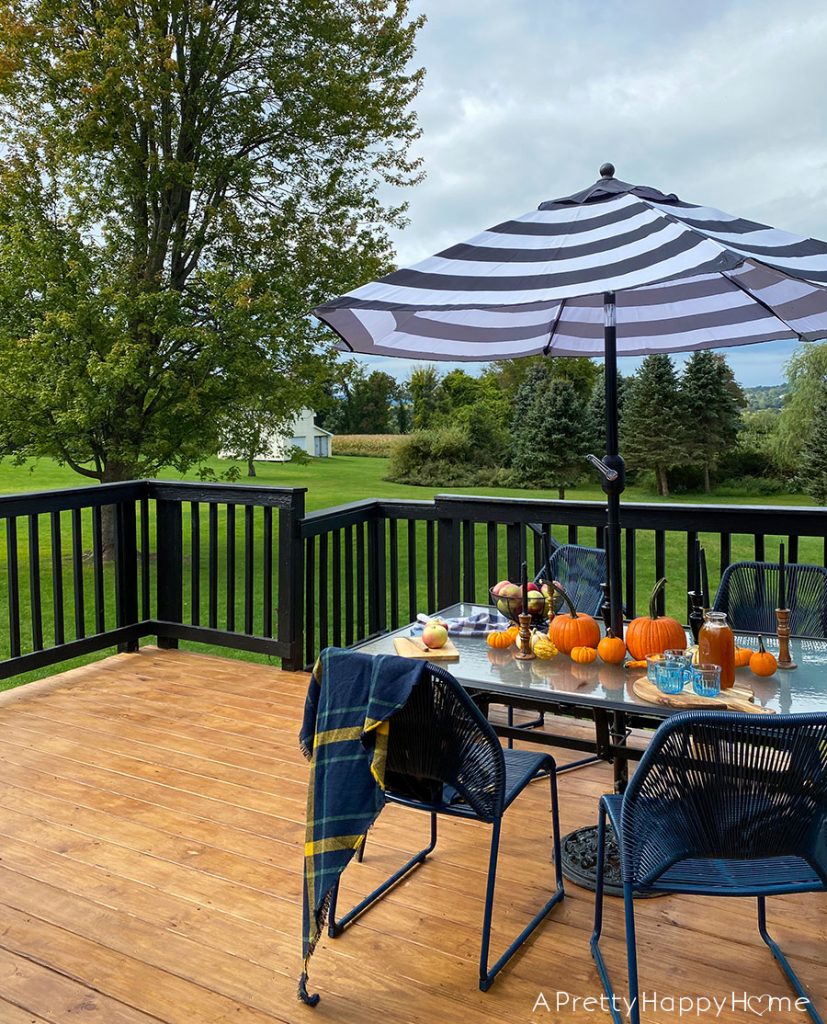 Our plan to replace a few rotten boards quickly spiraled into replacing all the deck boards, shoring up the stairs which weren't built correctly, replacing rusted hangers, and I'm probably forgetting some things.
By "forget" I mean I am purposefully banishing these tasks from my consciousness.
In hindsight, we should have just ripped the whole deck down and started from scratch. It might not have been cheaper, but it would have been less of a headache.
That phrase 'hindsight is 20/20' takes on a whole new level of meaning these days, doesn't it?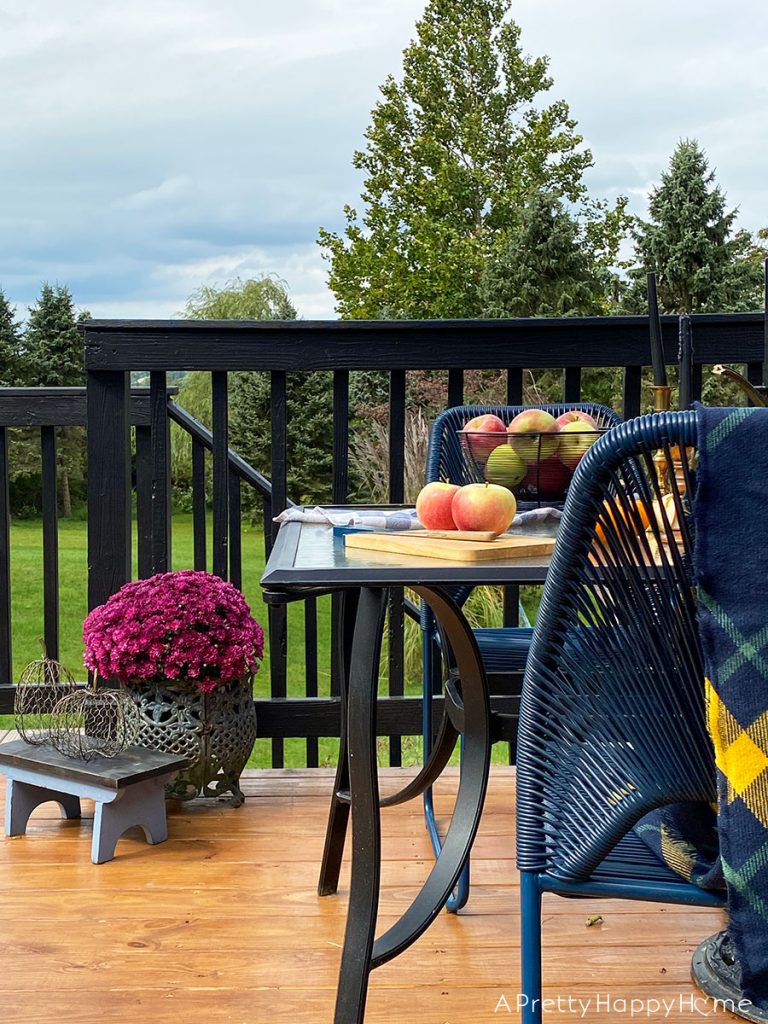 While the priority was to make the deck more structurally sound, I also wanted the end result to be something that didn't make me cringe I enjoyed looking at.
We might have taken the long, winding route to get this deck project done, but I am happy we can safely use our deck now without someone putting a foot through a deck board.
---
Project Details:
To give the deck a more modern feel, I painted the existing railing black. The railing was already painted and since keeping it was part of the plan to keep our costs down, my only choice was to pick a new paint color. I do like how the black railing looks against our white house.
The railing color is Behr Limousine Leather.
The deck boards are stained with Behr Waterproofing Stain and Sealer in Chocolate. How can you go wrong with a stain color named Chocolate?
The black and white striped umbrella
was a killer deal on Amazon. We bought two of them this year and they did great, but I don't expect them to last more than 2 – 3 seasons.
The blue chairs are still my favorite outdoor dining chairs and they are from Target.
---
Thanks for hanging out with me today and following along on this meandering home improvement journey! Here are some other posts that might suit your fancy!
Turtle Power – Turtle Lays Eggs
*affiliate links in this blog post*