Hello, hello! Welcome to the Happy List. If you're here, that means it is almost the weekend! Woohoo!
This week I shared a tutorial on how to make a no sew privacy liner for woven shades. My first recommendation is just to buy woven shades already lined, but if you're like me and don't do that, then this tutorial is for you.
I also dedicated an entire post to a $30 vacuum. Who writes over 600 words about a vacuum? Ummm…this lady, apparently. Perhaps I need to find a hobby. Ha!
As always, I hope you come see what we are up to on Instagram this weekend! I'm sure it will be a wild DIY time. Scratch that. I don't want to over promise and under deliver. I have no idea what we are doing yet!
Now here's the Happy List!
---
TELEPHONE BOOKENDS
The talented ladies at A Beautiful Mess are so creative! Check out these bookends made out of old telephones. I love how quirky they are.
Be sure to check out the tutorial of how they gave the bookend leverage to hold up books!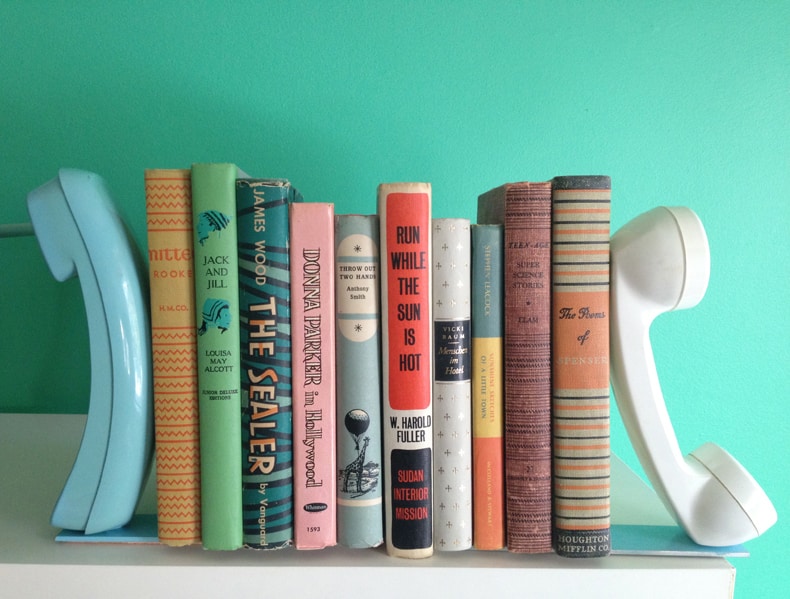 (image: A Beautiful Mess)
---
SIMPLICITY
Something about the simplicity of this cottage in Australia appeals to me.
See pictures of the inside of this home in this Homes to Love article.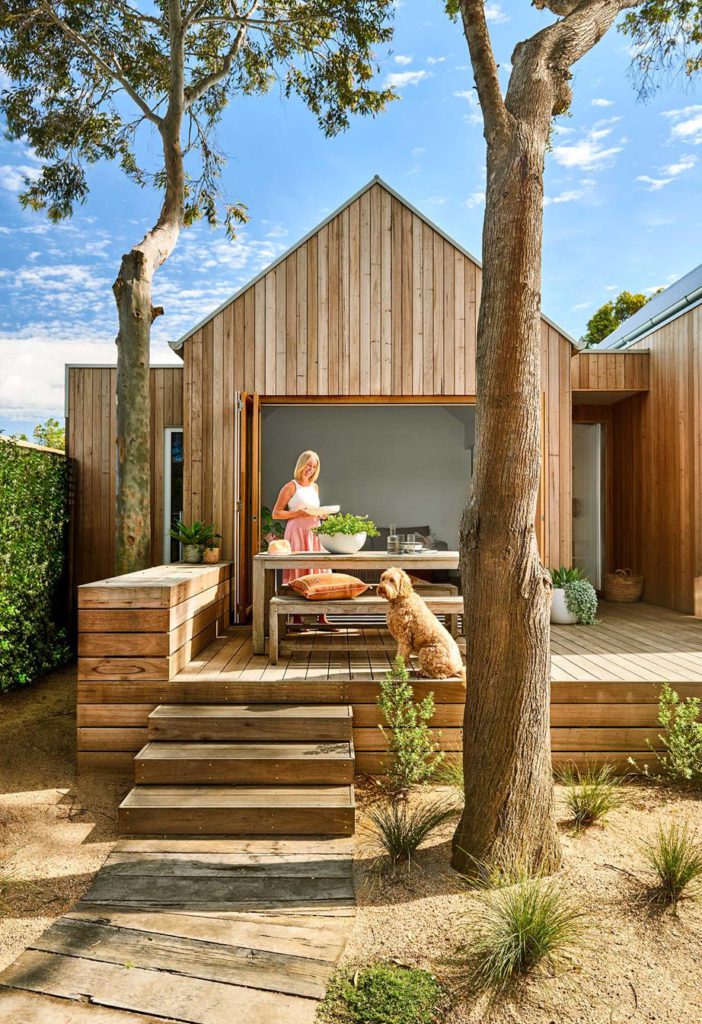 (image: Homes to Love)
---
MADE ME LAUGH
I need to use this line from @thisonesayz on Handy Husband.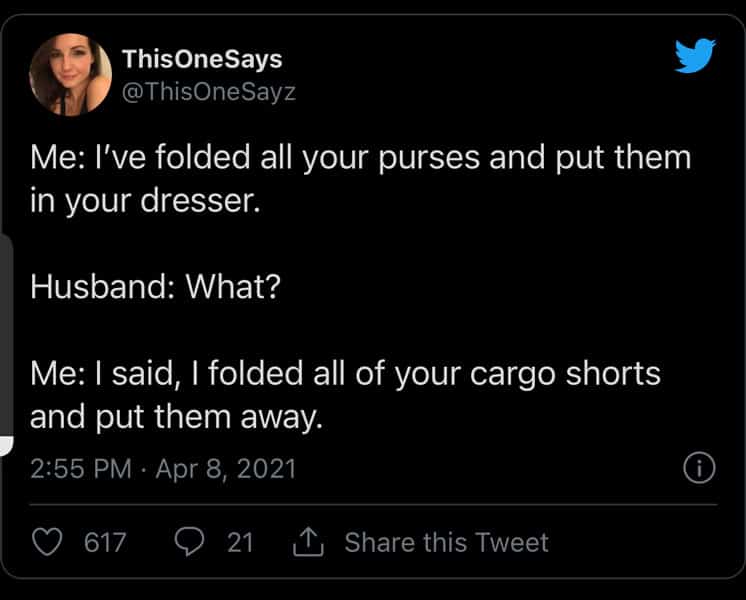 (image: @thisonesayz on Twitter)
Just bought Handy Husband a new pair of navy cargo shorts from Target. Hahaha!
---
PAINTED POOL MURAL
I learned this week that painted pool murals are a thing. How happy is this pool painted by Alex Proba?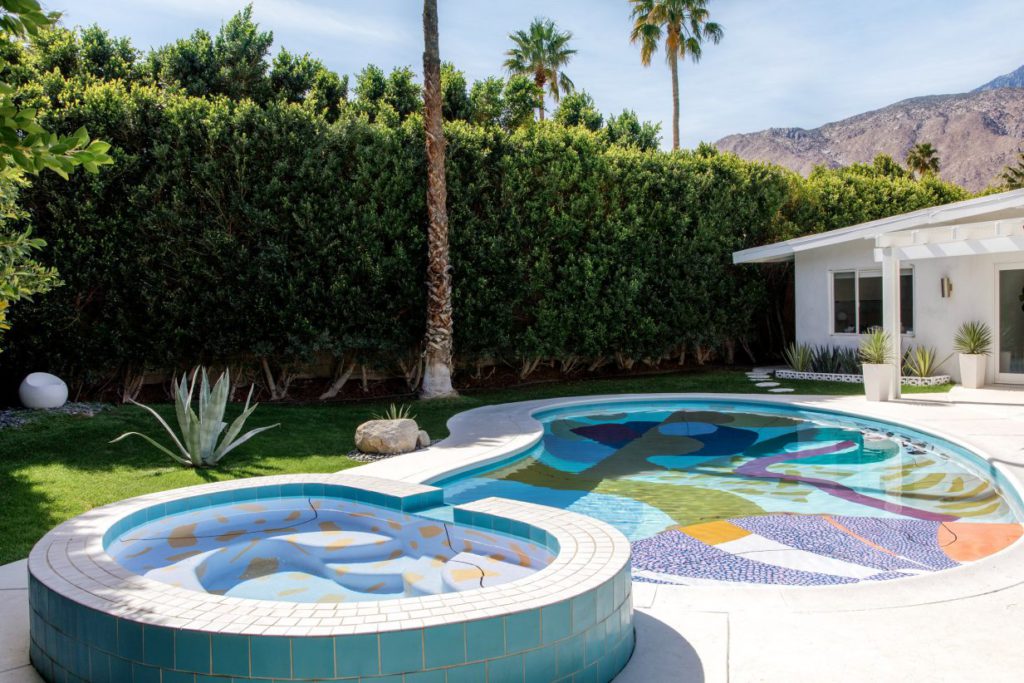 (image: via Dezeen)
See more pictures of Proba's work in this Dezeen article. You can also rent this particular Palm Springs home via AirBnB.
---
SWIM SKIRT
Speaking of swimming, I just ordered my second Baleaf brand swim skirt from Amazon. It was around $20.
I love these swim skirts because they are a tad bit longer – tennis skirt length – and they have a pocket! There's a high rise and mid rise option. I went with mid rise. The black one I ordered last year hasn't faded yet and we have a chlorine pool.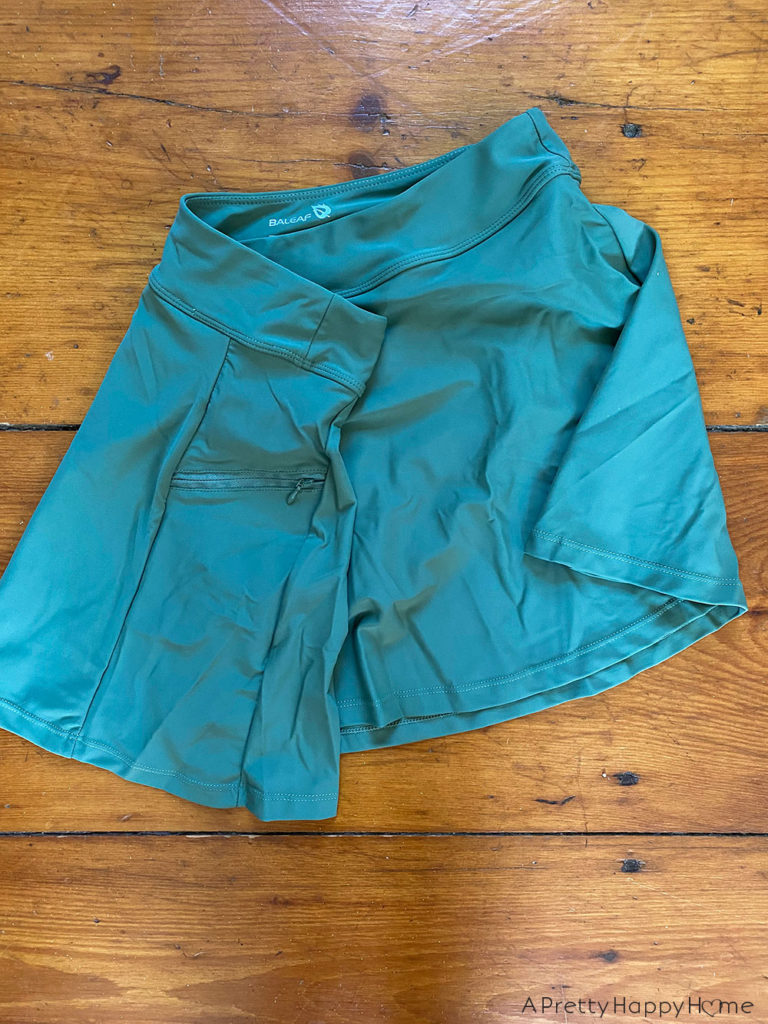 ---
JOSH BATTLE
Did you see all the people named Josh duking it out with pool noodles in Lincoln, Nebraska, to keep their name?
After the year we've had, I love the random absurdity of this Josh Fight.
The event started as a joke by Josh Swain who just wanted a social media handle with his own name. Then the internet ran with it and hundreds of people named Josh showed up!
A 4-year-old was crowned the winner. Isn't that the best?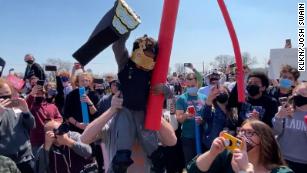 The event raised donations for a local food bank. Josh Swain said donating was a way to show "how the internet can turn an exercise in absurdity into something beautiful."
(image: Josh Swain via CNN)
---
WORKING WITH A WEIRD WINDOW
This! The ideas are what makes the internet a fun place for me. I loved seeing how Jenni from I Spy DIY made a weird window work so well in this bedroom.
A ship painting mural wall might not be right for your space, but use her idea as a springboard to incorporate a weird window (or anything other architectural quirk) into your design plan.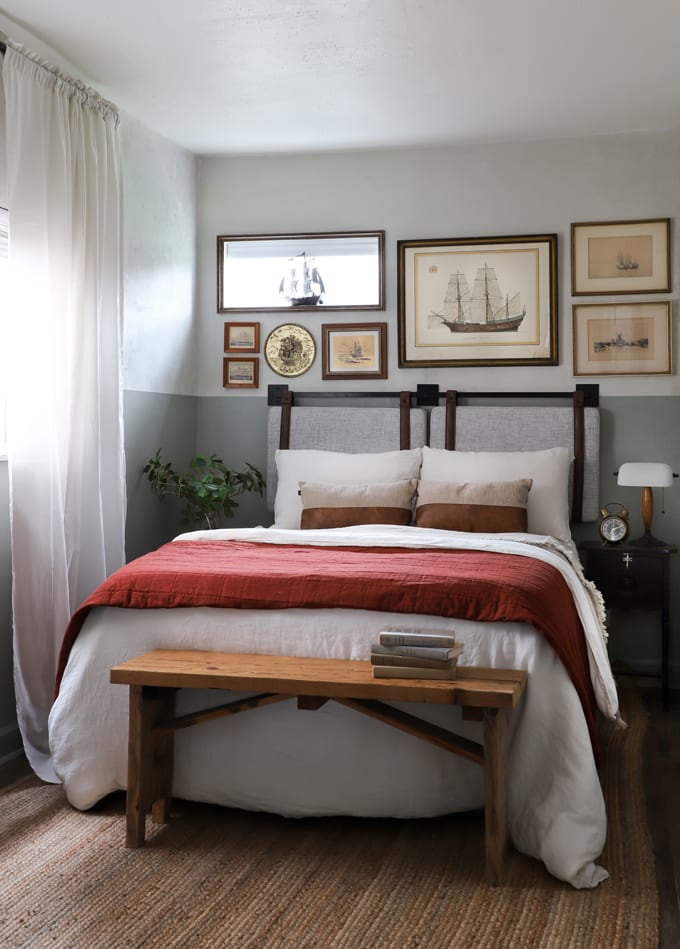 (image: I Spy DIY)
P.S. I think you'll be very surprised at where she got that headboard.
---
ON LOVING
"Knowing how to be solitary is central to the art of loving. When we can be alone, we can be with others without using them as means of escape." – Bell Hooks
---
Thanks for being here for today's Happy List! It makes my day to share this list with you.
Be good to yourself and others this weekend.
I'll see you back here on Monday!
*affiliate links in this blog post*