Hello! Welcome to the Happy List!
Do you have Valentine's Day plans for this weekend? If you do, I hope you have the best time.
I don't know how to elegantly transition out of that to tell you I wrote about pests and pest control on the blog this week. I will definitely buzz with excitement if you read all about it.
How else did I illuminate your life this week? Well, on Wednesday I wrote about the new light in our son's room. If you like the farmhouse style, that post will surely shine bright as one of the best things you've read this week.
When I'm not here writing cheesy puns and jokes, I am usually sharing something, hopefully, more substantive on Instagram or Facebook. Please join us over there too.
Also, we love to see what you are making and creating. Please tag us or send us a message via email so we can celebrate your project wins with you and maybe include your idea in an upcoming blog post!
Here's the Happy List!
---
BEST KITCHEN WINDOW
This is the best kitchen window situation I've seen in a long time.
The paneling to make the window more impactful.
The pretty wall sconces.
That backsplash detail.
I love it all.
You're missing out if you don't go and see the rest of this space. There are so many good ideas. Read about it on the Erin Zubot Design blog.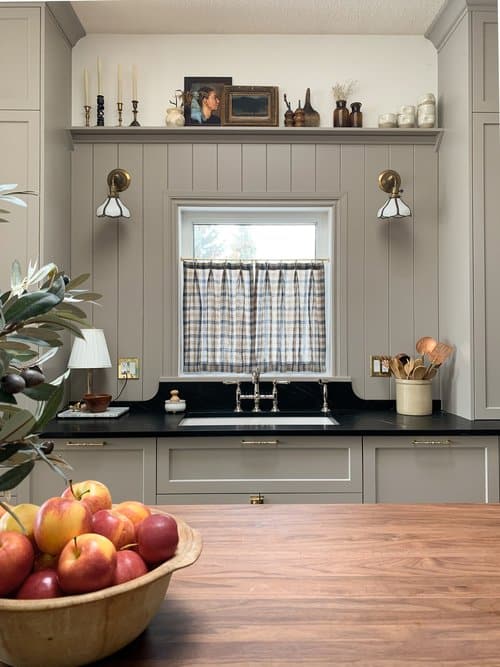 (image: Erin Zubot Design)
---
VALENTINE'S JOKE
Q: What do you say to your single friends on Valentine's Day?
A: Happy Independence Day!
(Is it wrong that I laughed at this joke?!?!)
---
JEANS
This week I ordered these high-waisted, cropped jeans from The Loft while they are 50% off. Crossing my fingers I like them.
The funny, not funny thing about this situation is that I have saved all of my straight leg and boot cut jeans from 10-15 years ago because I knew they'd come back in style.
Thankfully, they still fit.
However, those mid-rise jeans are not nearly as comfortable as high-waisted jeans and not as flattering to my body shape.
So I saved them for nothing. The end.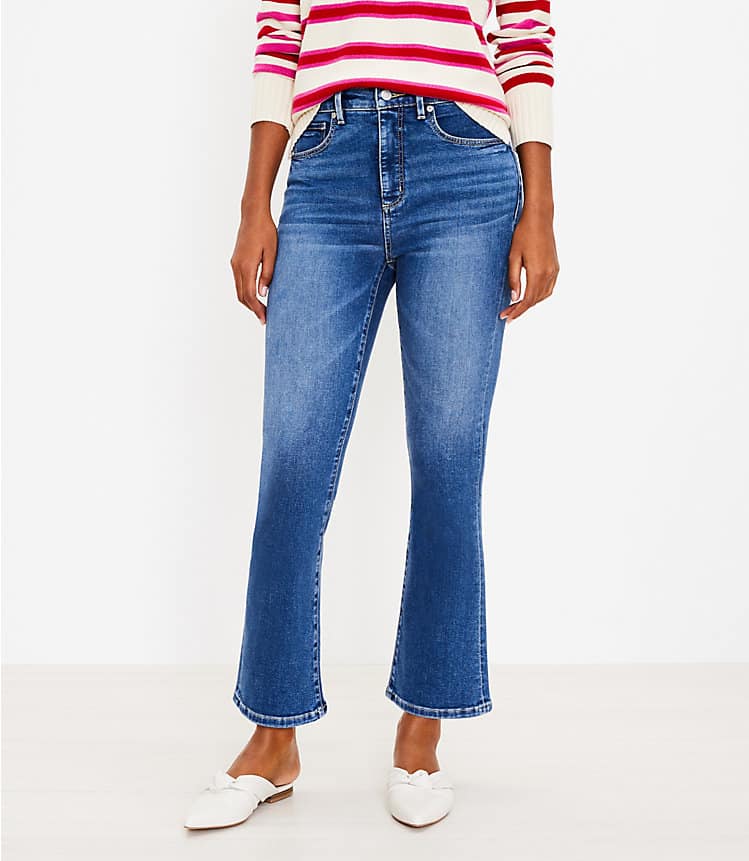 (image: The Loft)
---
HAPPIEST WREATH
Why, isn't this the happiest St. Patrick's Day wreath? I don't know how you could look at this wreath and not smile.
Bev at Flamingo Toes wrote up an awesome tutorial on how to make this wreath, including the felt shamrocks here.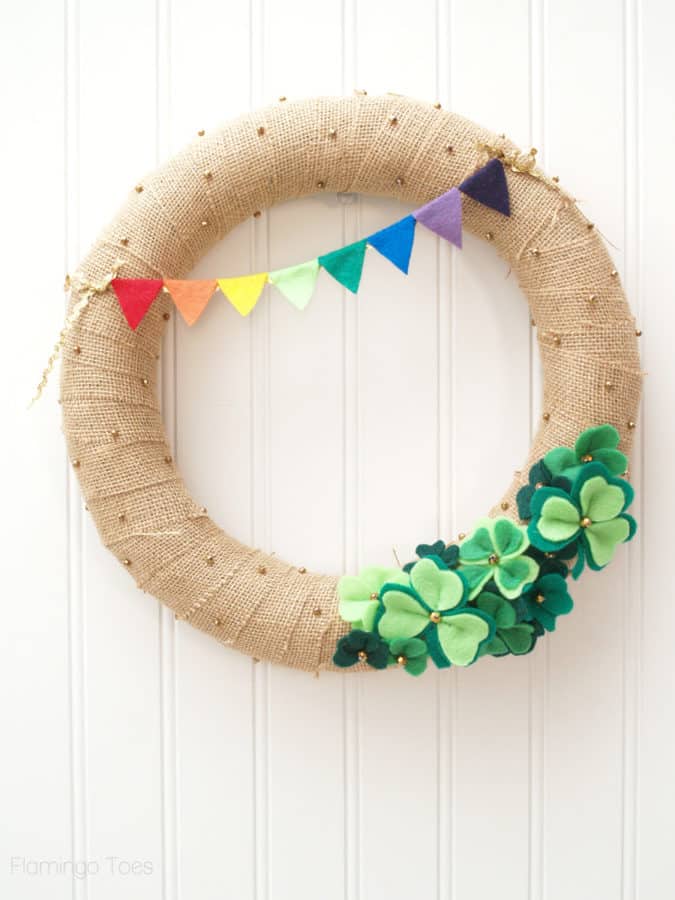 (image: Flamingo Toes)
---
CHERRY CAKE
I never would have thought to add cherry pie filling to a vanilla cake mix. I can see how it would be delightful. I think my dad would like this recipe.
Get the easy recipe over at TidyMom.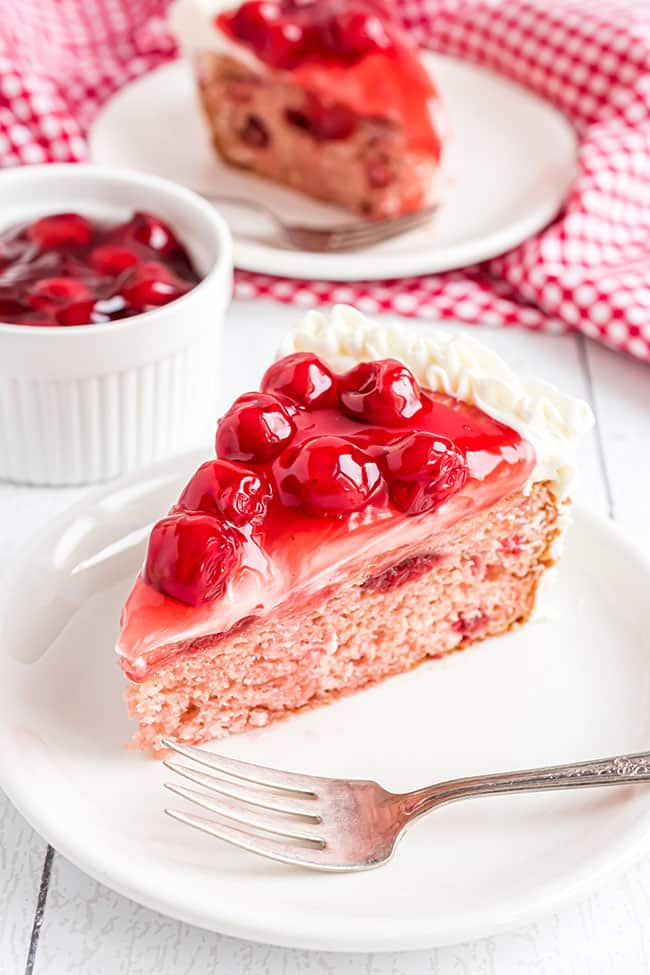 (image: TidyMom)
---
SCALLOPED CHAIRS
My jaw dropped at this dining room by Heidi Caillier Design. Look at those chairs.
I've seen scalloped chair slipcovers before, but only ever in white. I think the reason why these particular chairs work so well is that the fabric is more masculine in nature, so it's a great juxtaposition with the scallops.
Go drool over the rest of this amazing house here.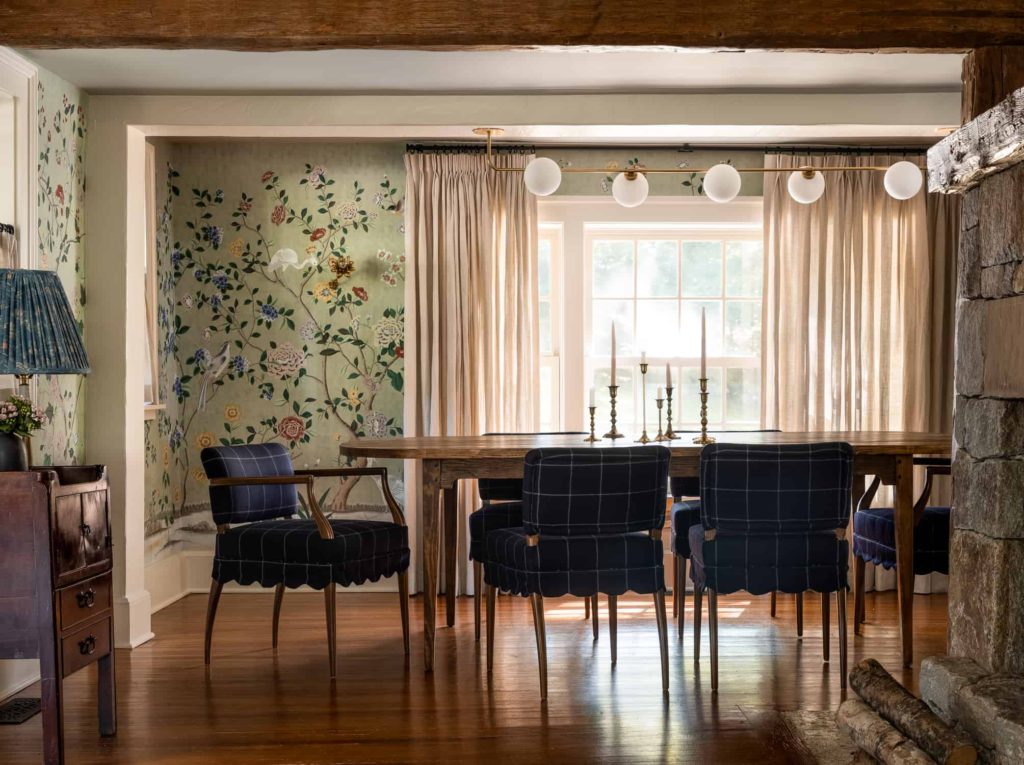 (image: Heidi Caillier Design)
---
VALENTINE'S MOCKTAIL
I plan on making the kids Shirley Temple drinks for Valentine's Day.
But to take it up a notch I'm going to top it with whipped cream and Pop Rocks for sprinkles. Fun, right? I saw the idea here.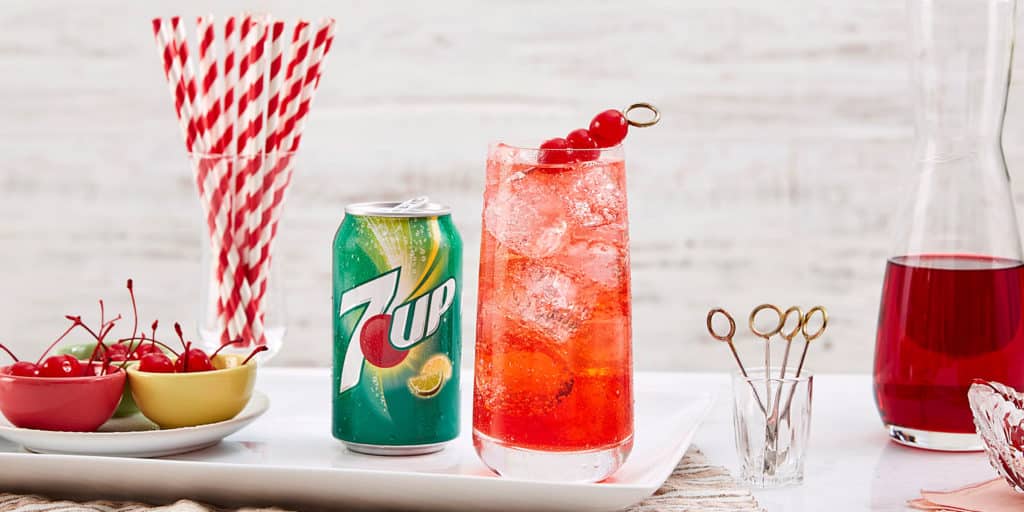 (image: 7-up)
We may also make heart-shaped pizzas, but I haven't decided on that yet.
---
POETRY MOMENT
Love comes quietly,
finally, drops
about me, on me,
in the old ways.
What did I know
thinking myself
able to go
alone all the way.
---
Thank you for reading today's Happy List.
Be good to yourself and others this weekend.
I'll see you back here on Monday.
*affiliate links in this blog post*