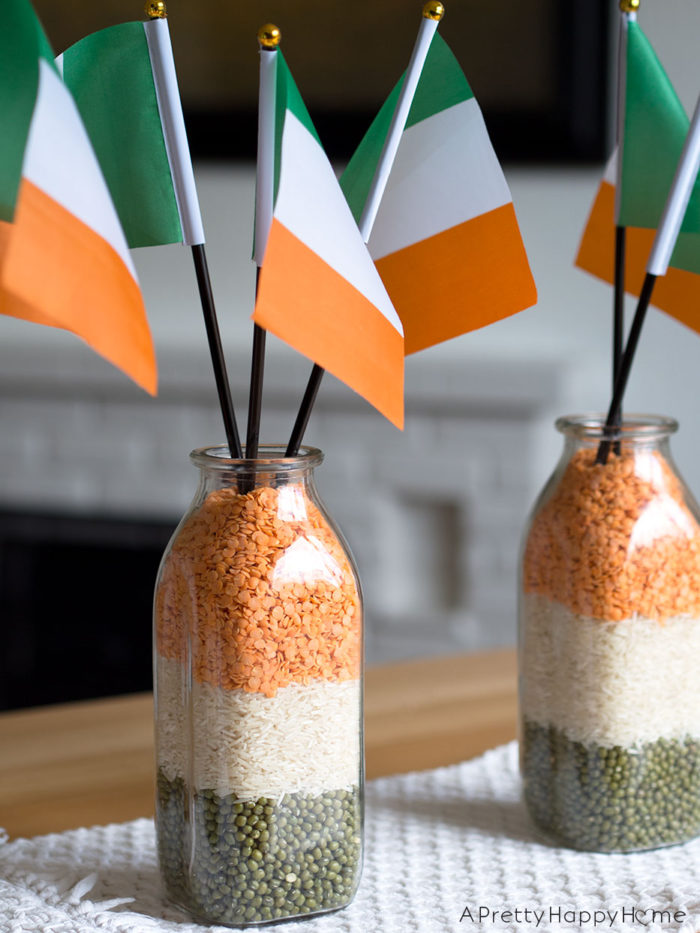 Hi! Welcome to the Happy List.
How's everyone managing these days? If you need a listening ear, you can always message me here. I probably won't have any answers, but I can send you a virtual hug.
This week on the blog I shared a staircase makeover and some random things I'm enjoying now.
When I'm not hanging out on the blog I usually find time to share a project or idea on Instagram and Facebook stories. I'd love it if you joined me there and please tell your friends too! That really helps this blog keep going!
Here's the Happy List!
---
PEP TALK
If you could use a pep talk from a kindergartener, you can dial 707-998-8410.
We can ALL use a pep talk from a kindergartener right about now.
The hotline was created by kindergarteners and their teachers at West Side Elementary in Healdsburg, Calif.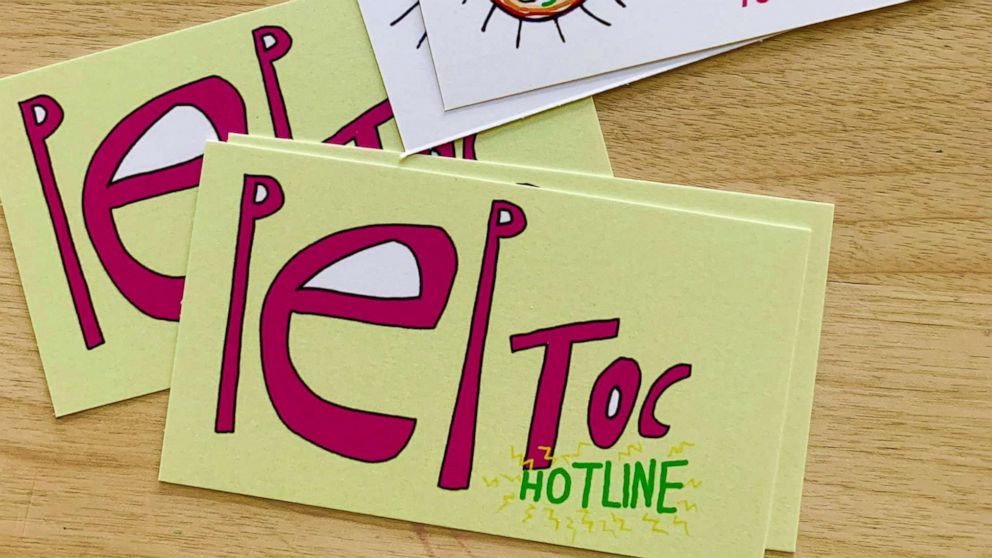 (image: Asherah Weiss)
I called it and it was so wholesome and delightful.
---
CHICKEN RICE AND CHEESE CASSEROLE
Made a new recipe this week and 2 out of 4 of us liked it. You'd think that was bad, but my kids don't like casseroles. They are highly suspicious of the texture and what's been hidden in there.
This Chicken, Rice, and Cheese Casserole from What's Gaby Cooking is pure comfort food if you like Mexican food and casseroles.
I served it with chips, sour cream, and lots of hot salsa. It's pretty mild otherwise. I actually think this would make a great appetizer for a crowd or as food for a football viewing party.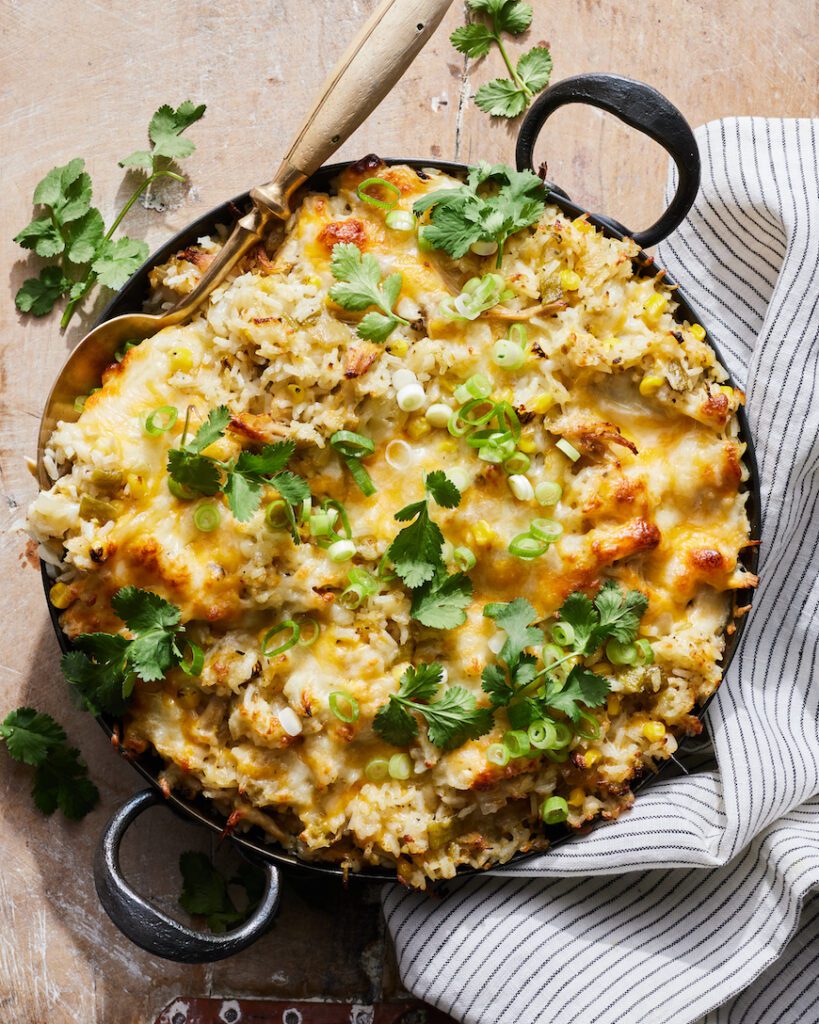 (image: What's Gaby Cooking)
P.S. This was definitely easy for me to make because I often roast a whole chicken and then need to figure out recipes to use up all the extra meat we didn't eat the first night.
---
SECRET WARDROBE DOOR
The Storyteller's Cottage has made all of my childhood dreams come true by creating a fantasy portal through a secret wardrobe door.
You'll have to go check out all the pictures to see how magical this is.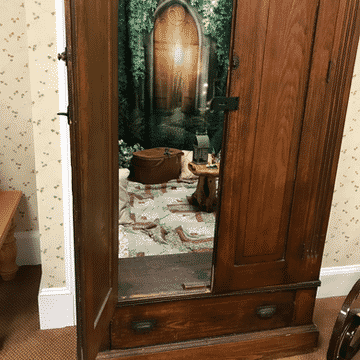 (image: The Storyteller's Cottage via Funky Junk Interiors)
---
MARVEL RUGS
Ruggable, the washable rug company, now has a line of Marvel-themed rugs. If you have a theater room or a kid that's a fan of Spiderman, The Avengers, Captain America, etc. then you might like this rug collection.
Some of the rugs are designed in such a way that there's no doubt what you are looking at, but some of the rugs, like this one below, are more subtle.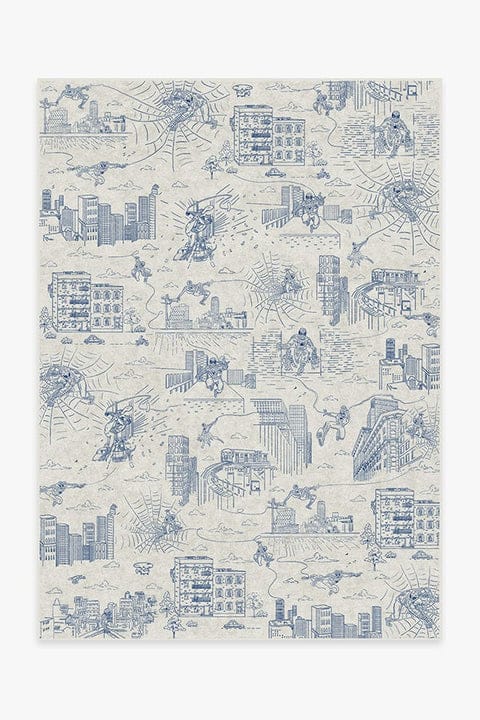 (image: Ruggable)
---
DANNY BOY
I love choral music and the Choral Scholars of University College Dublin are one of my favorite choirs to listen to.
Here's their latest release of Danny Boy. If the YouTube video doesn't load, you can watch it directly here.
---
MAKE YOUR OWN ESPADRILLES
Did you know you can buy a kit to make your own espadrilles? If you can work a sewing machine, you can handle this project.
Before you state the obvious about me and sewing machines, I know, I know. I can't handle this project because the sewing machine is my arch-nemesis, but you will knock it out of the ballpark!
And when someone compliments your shoes, how cool would it be to say, "Thanks! I made them!" They will look at you like you're Martha Stewart (minus the prison time).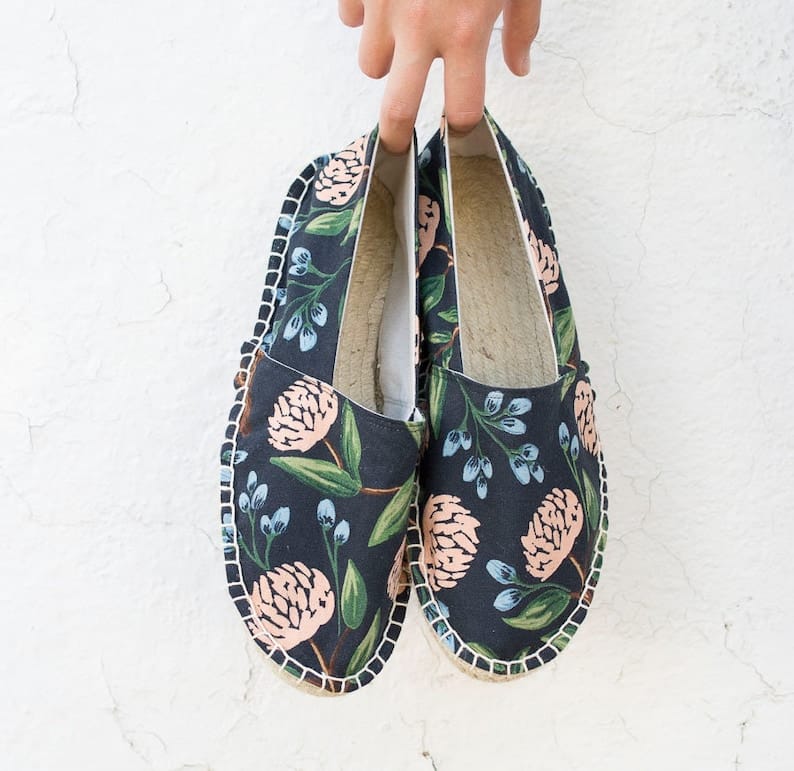 (image: A Happy Stitch via Etsy)
The reviews for this espadrille kit are all 5-star on Etsy, so it must be the real deal.
One review even said their kid made these shoes for a school project. That's a great idea!
---
POT OF GOLD
I can't offer you an actual pot of gold to celebrate St. Patrick's Day, but might I suggest buying yourself some yellow tulips instead?
If you squint they might just look like a pot of gold! Plus, these happy flowers will surely brighten your day.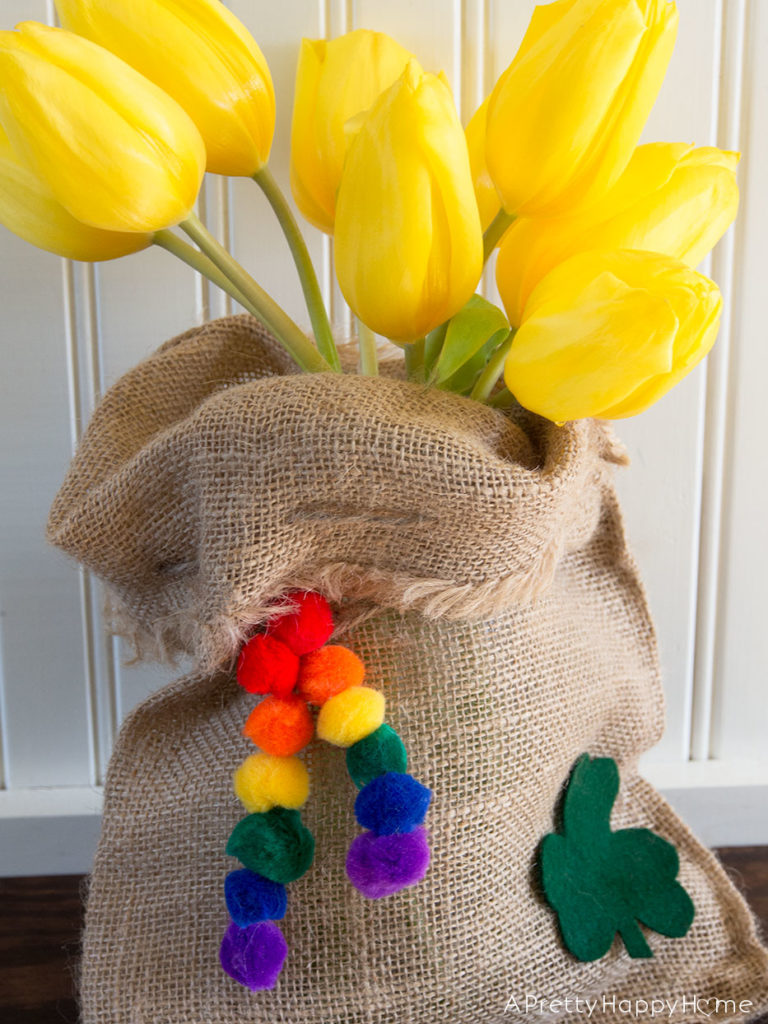 You can read about this little creation in this oldie, but a goodie of a blog post.
---
HIGH FLIGHT
When the space shuttle Challenger exploded on January 28, 1986, President Ronald Reagan borrowed words from the first and last lines of the poem "High Flight" in his address to the nation.
President Reagan said, "The crew of the space shuttle Challenger honored us by the manner in which they lived their lives. We will never forget them, nor the last time we saw them, this morning, as they prepared for their journey and waved goodbye and "slipped the surly bonds of earth" to "touch the face of God."
Here's the complete poem:
Oh! I have slipped the surly bonds of Earth
And danced the skies on laughter-silvered wings;
Sunward I've climbed, and joined the tumbling mirth
of sun-split clouds,-and done a hundred things
You have not dreamed of-wheeled and soared and swung
High in the sunlit silence. Hov'ring there,
I've chased the shouting wind along, and flung
My eager craft through footless halls of air….
Up, up the long, delirious, burning blue
I've topped the wind-swept heights with easy grace
Where never lark nor ever eagle flew-
And, while with silent lifting mind I've trod
The high untrespassed sanctity of space,
Put out my hand, and touched the face of God
– poem written by Pilot Officer John G. Magee on September 3, 1941.
An American, Magee joined the Royal Canadian Air Force in late 1940, trained in Canada, and was sent to Britain. He flew in a Spitfire squadron and was killed on a routine training mission on December 11, 1941. He was 19.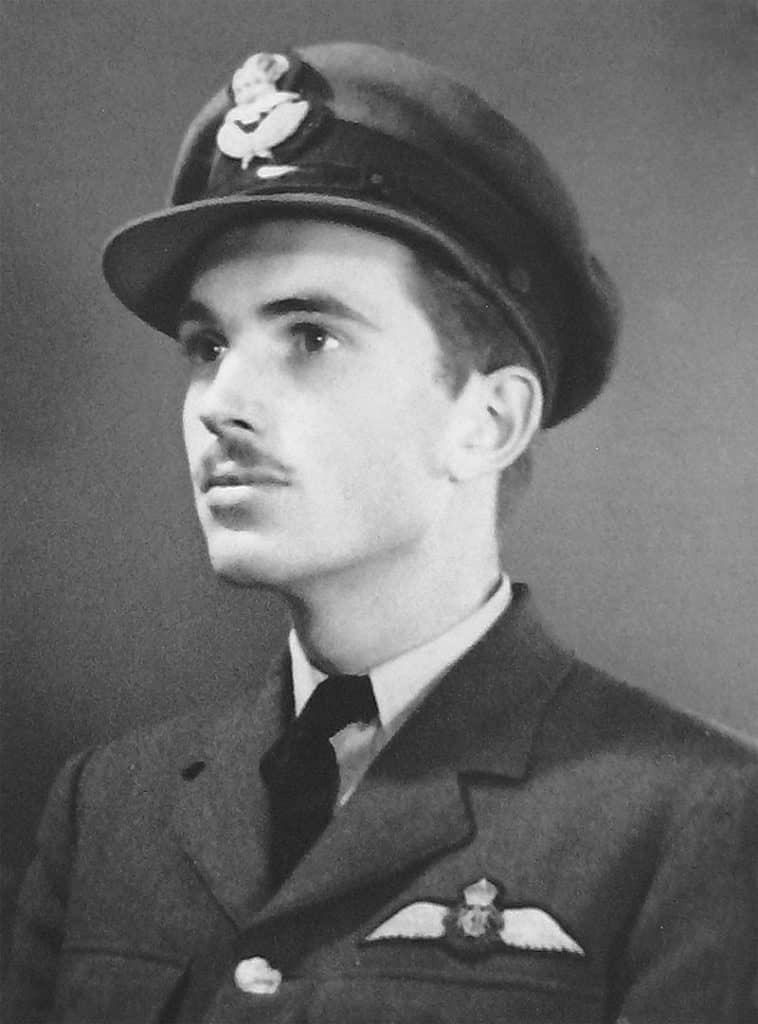 (image: Wikipedia)
Yes, this story is heavy. In fact, I got choked up reading about John Magee and thinking about his parents. Then I was struck by how passionate Magee was about flying, so much so that he penned this poem that has transcended time and technological advancements and has brought comfort to millions.
How incredible must it have been to feel the way he felt about flying.
---
SO FANCY
Isn't this the prettiest vignette? It's the parlor at Scout's Coffee Bar in High Bridge, NJ, and you can rent it for events!
This coffee shop is a great spot to pop into after walking or biking the Columbia Trail.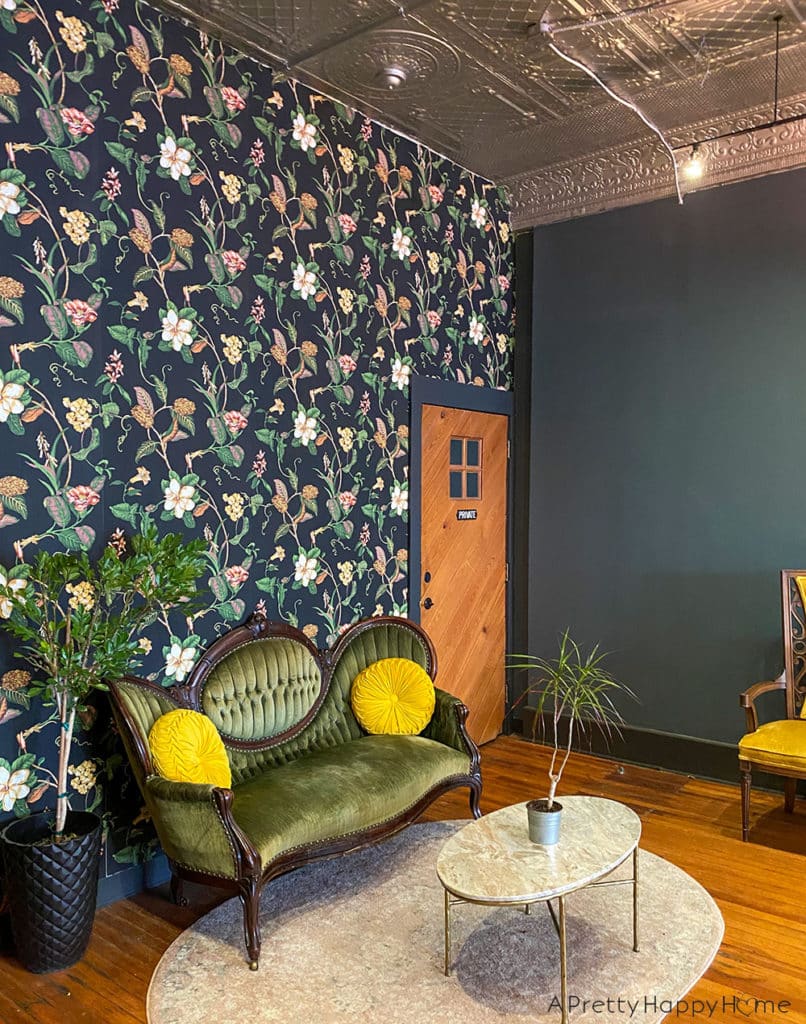 ---
FOOD FOR THOUGHT
I loved the discussion on A Cup of Jo this week about raising sons in such a way that there isn't "weirdness or secrecy or stigma" around periods. I try to be open and frank with my kids about all bodily functions and how we can support each other.
"My hope/dream is that my sons will readily be there for people in this way. They will not be embarrassed when talking to friends about periods. They will not hesitate to buy tampons for loved ones. They will not say "ew gross" if someone mentions pads or cramps or menstrual cups. I'm not the most athletic parent; I can't teach my boys to throw a ball or swim freestyle; and I regularly let them have too much dessert and stay up too late. But so help me god they will know what wings are." – Joanna Goddard
---
Thank you for reading today's Happy List.
Be good to yourself and others this weekend.
I'll see you back here on Monday.
*affiliate links in this blog post*