How Our Landscaping Survived A Dry Summer
Our neighborhood group chat discusses things like power outages, bear sightings, contractor recommendations, and how our landscaping survived or didn't survive a long, dry summer. So, the usual.
Most people I know would categorize New Jersey summers as hot and humid with plenty of rain. That combination lends itself well to New Jersey being nicknamed the Garden State.
Fess up! You were thinking of a not-so-nice nickname for New Jersey, weren't you? It has plenty of those too. Ha!
New Jersey has certainly been hot this summer, but also very, very dry.
We started the summer with everything looking lush. Yes, it really was that electric green.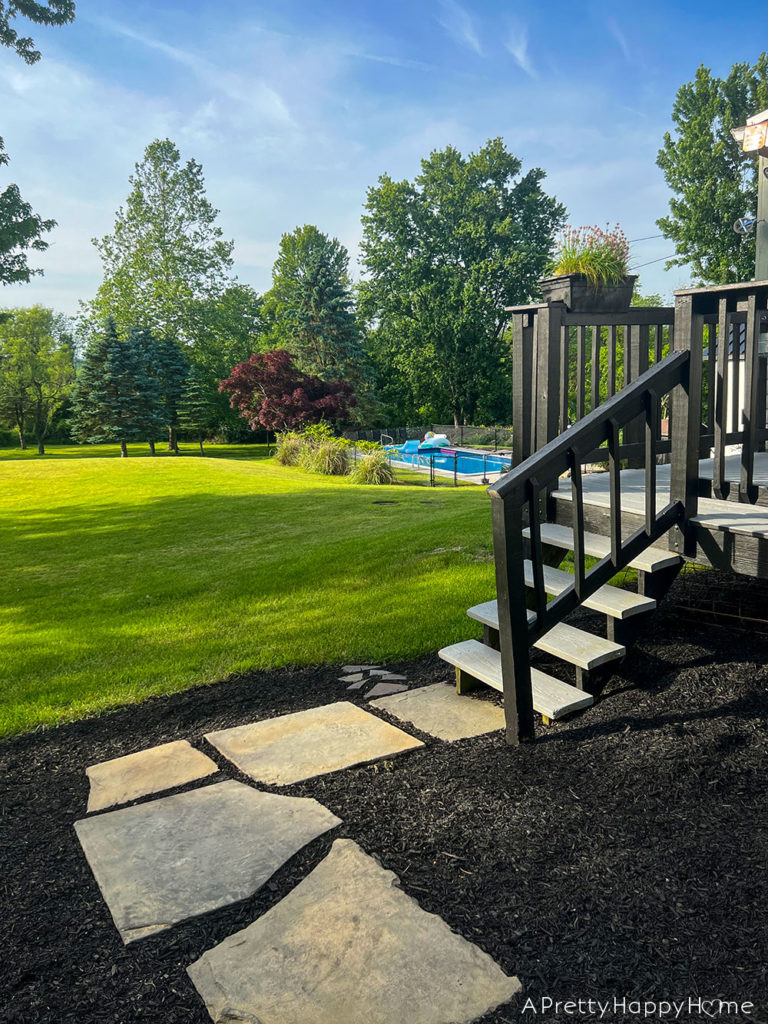 Then we ended the summer with the grass looking like it was dragging itself over the finish line.
It should be noted that we don't irrigate our lawn. Mother Nature usually does it for us.
Wow, the difference a couple of months makes.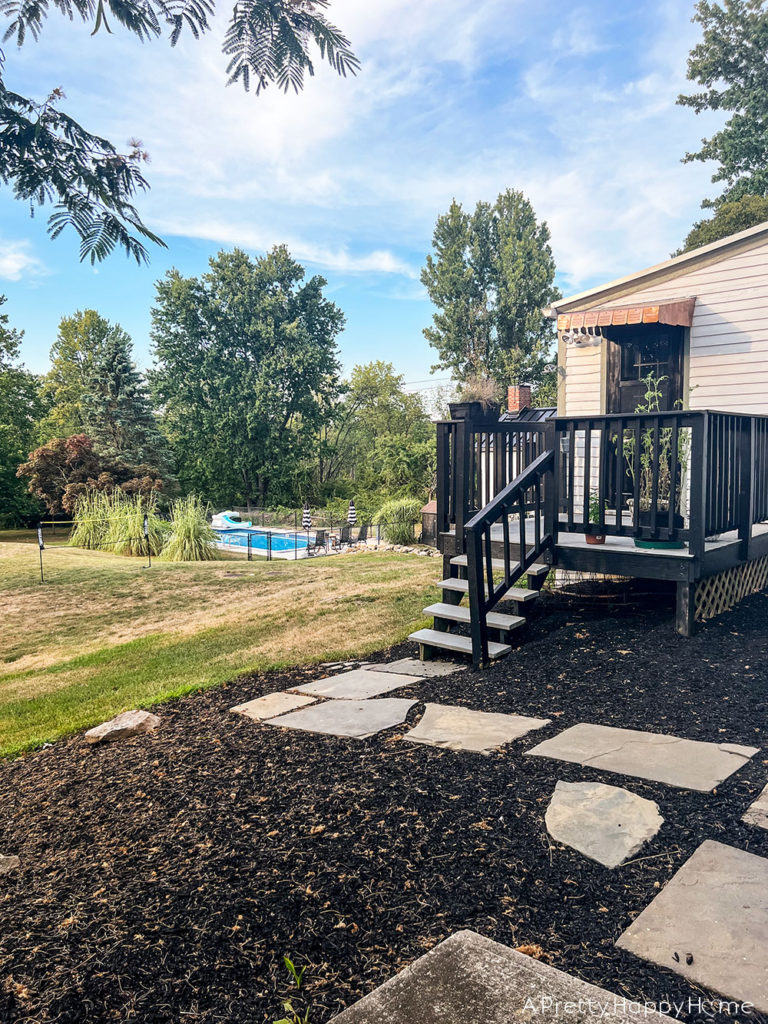 The new grass we planted on the side of our house just started coming in this spring.
Here you can see it is still filling in and starting to look fabulous.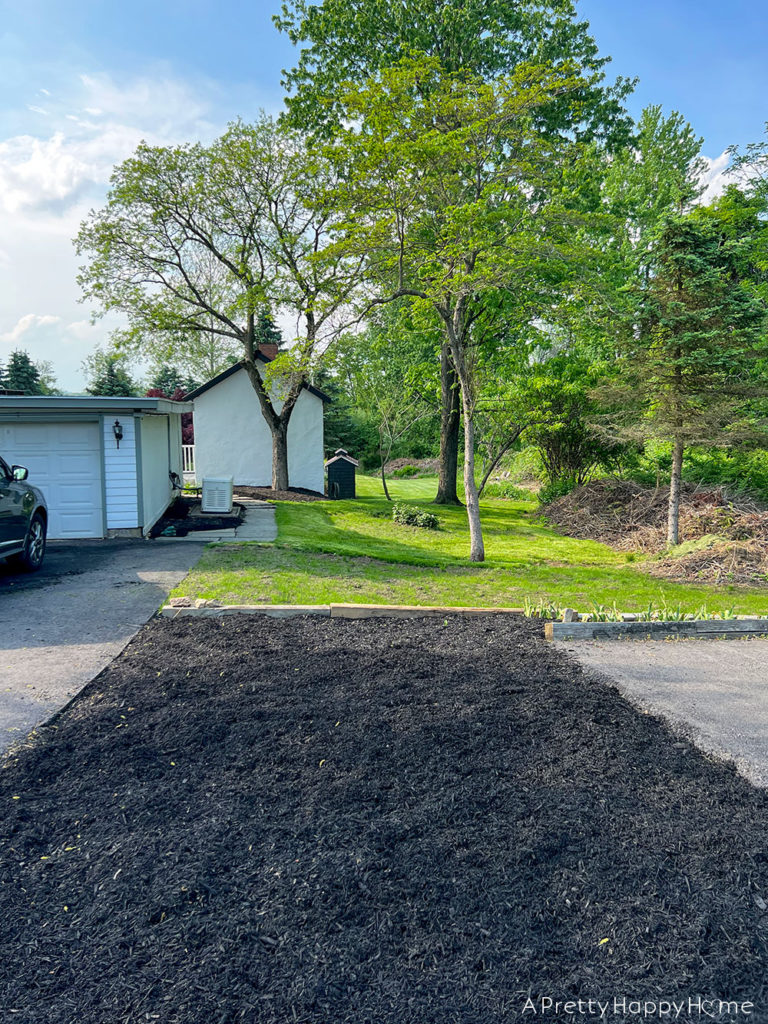 The new grass did have time to establish itself and it did last longer than the other grass, but it's also struggling as we roll into September.
The grass that is still green in this photo is the new grass we planted that is engineered to require less water. If our entire property was planted in this type of grass seed, it might actually look decent at the end of a dry summer.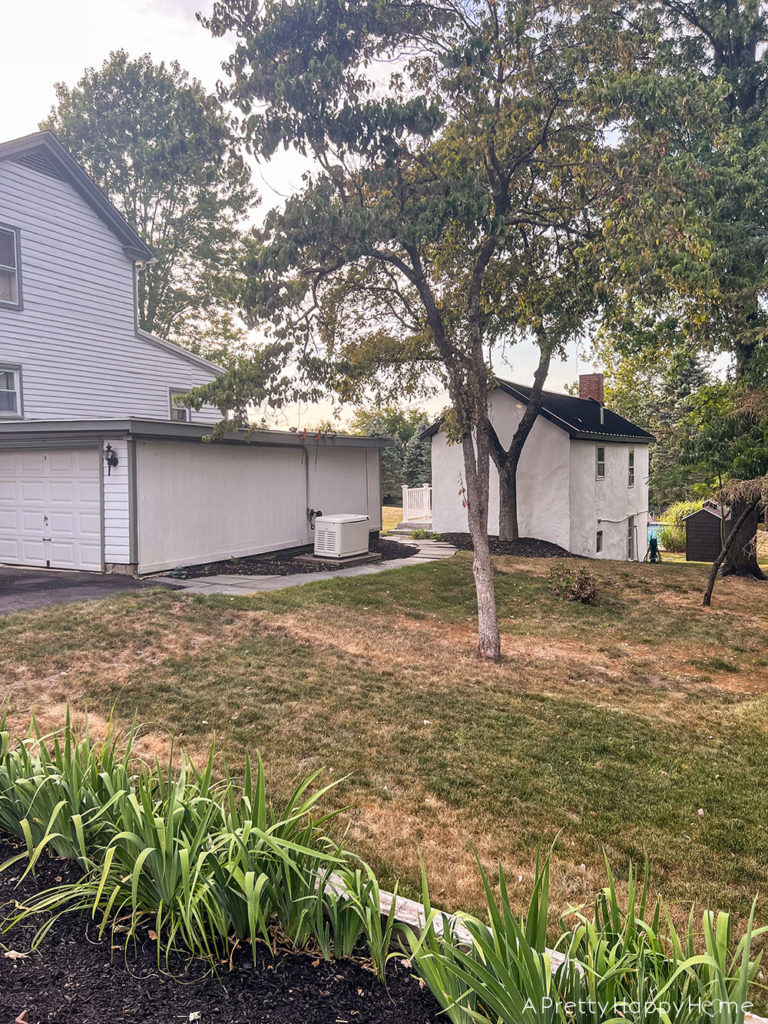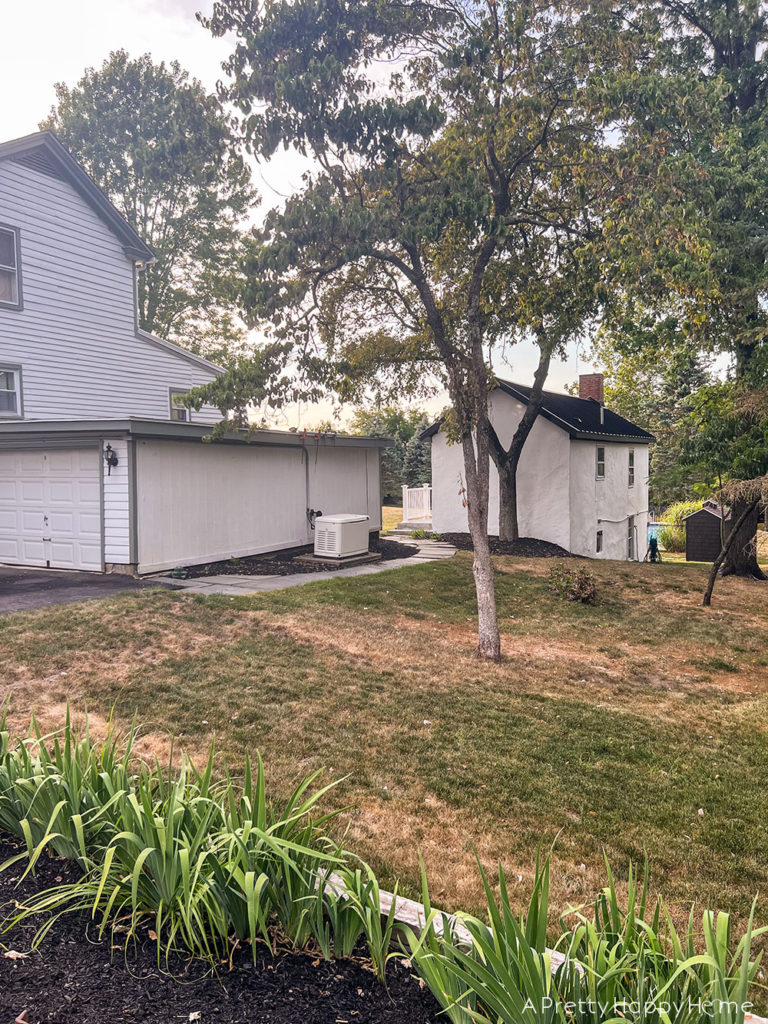 According to the Office of the New Jersey State Climatologist at Rutgers University, July 2022 ranked as the 6th warmest July on record since records commenced in 1895. Eight of the ten warmest Julys have occurred since 2010.
Statewide July precipitation averaged 2.19", which is 2.52" below normal.
(Check my facts here.)
Parts of New Jersey, including the area we live in, were considered in a moderate drought, and residents were asked to conserve water in certain areas.
August numbers weren't available when I wrote this blog post, but it seems like the month was following in July's footsteps. There was one day of good rainfall, but probably not enough to make up for lost rainfall.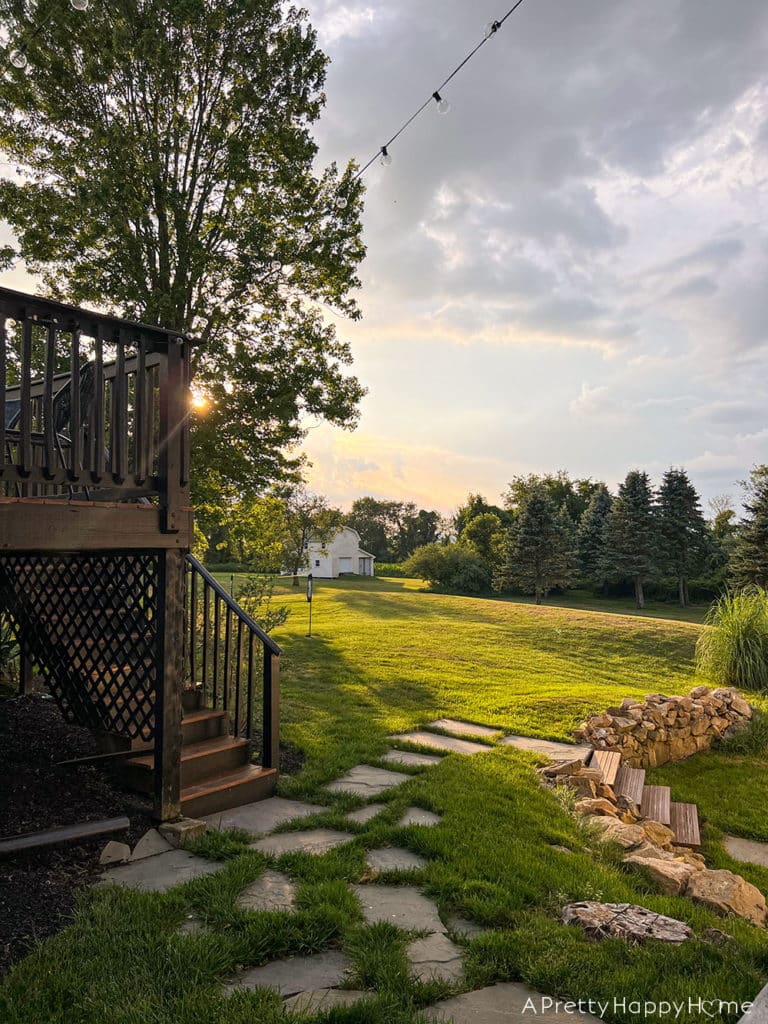 It would be a waste of resources to water our 2-acre property, so we don't. None of our neighbors water their lawns.
We just let nature do its thing and hope our landscaping survives.
The temperatures are still sizzling here, but fall is on the horizon and we're all happy about that!
---
P.S. Did you know?
In 2019, New Jersey ranked first in the U.S. for eggplant production. It grew 15.8 million pounds of eggplant on 800 acres.
New Jersey was 4th in the nation for cranberry production during that same time period. It produced 490,000 barrels of cranberries on 2,700 acres.
In 2019, the crop that was valued the most in New Jersey was blueberries. Farmers grew $85 million dollars worth of blueberries on 9,300 acres making New Jersey the 5th largest producer of blueberries in the U.S.
(Find the source for these facts and learn more about New Jersey's top crops in this New Jersey Department of Agriculture report.)
P.P.S. We've had 2 days of really good rain so far in September, so the grass is perking right back up. Hurray!
---
What was your summer like and how did your landscaping survive? I'd love to hear about it. You can always comment on this blog post (I have to approve it first before it appears), email me here, or reach out via Instagram or Facebook.
---
Thanks for being here today! I'm so happy to share our house adventures with you. If you'd like another blog post, I have several hundred for you to read. Here are a few to start with:
What Happens When You Set Flagstones Directly On The Ground
How to Calculate the Value of a Tree