Hi! Welcome to this week's Happy List. I'm happy you're here.
This week on the blog I shared how we made our front door look bigger with paint and only paint. Our eye is easily tricked!
I also shared how I Annisa-ified (That doesn't really roll off the tongue, does it?) a set of slate coasters I earned with my own sweat and labored breathing after participating in a fun run. Not that I'm melodramatic or anything.
Thank you for your continued support of this blog in all shapes and forms. Even engaging with us on Instagram or Facebook is important to us. Your support truly helps our family, helps restore this old house we live in, and keeps this blog running.
Now, here is the Happy List.
---
SWEET GHOSTS
I like a little sweetness with Halloween crafts. Isn't this idea of making ghosts out of paper doilies from Handmade Charlotte adorable?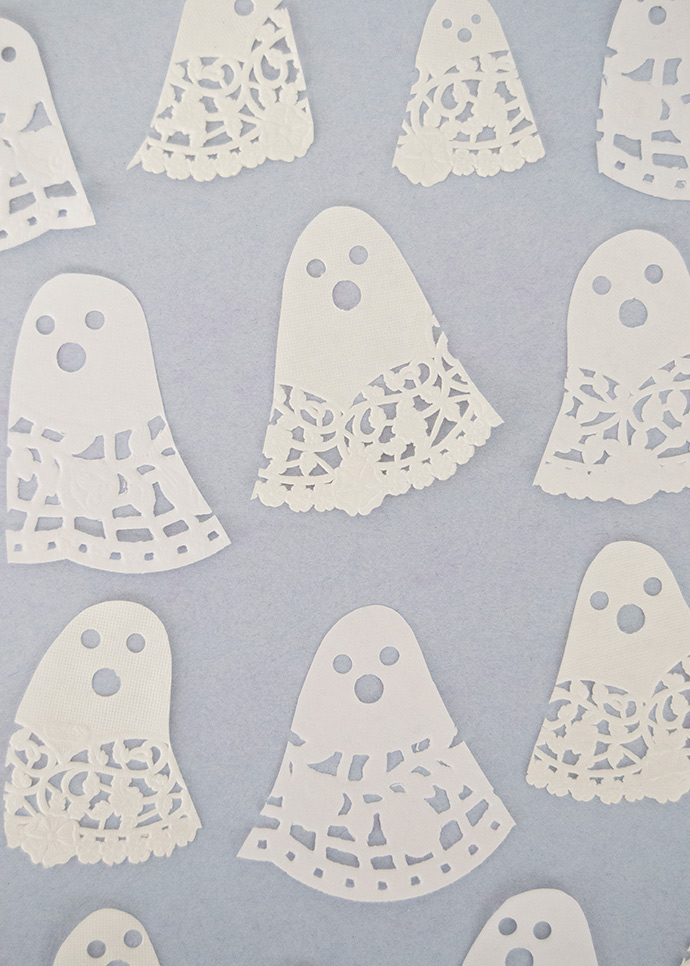 (image: Handmade Charlotte)
---
SLANTED PEG RAIL
You know I love a peg rail. I never would have thought to install one on an angle going up a set of stairs, but this totally works.
More entry ideas can be found in this Organized Home article.
(image: via Organized Home | Photograph by Beth Kirby of Local Milk)
---
PERSPECTIVE
The use of perspective by muralist Cinta Vidal blows my mind. Just stare at the below picture for 5 seconds and you'll see what I mean.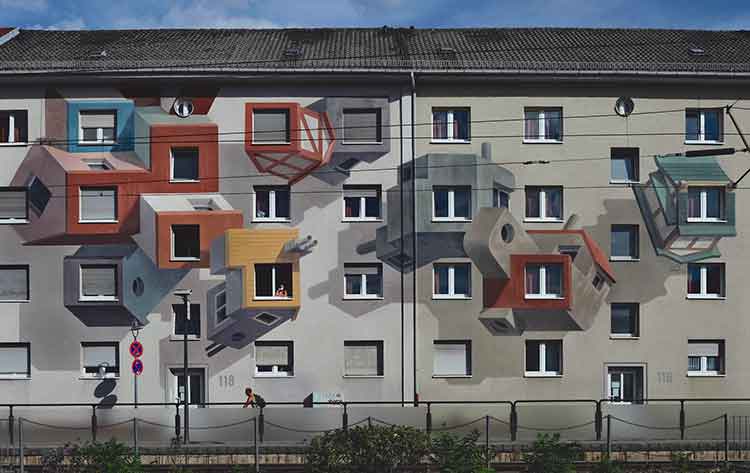 (image: Cinta Vidal via This is Colossal)
To see more of Cinta Vidal's work, check out this particular This is Colossal article. It just gets better and better.
---
PRETTY IN PORCELAIN
I can't believe I'm going to say this, but this is the prettiest toilet I've ever seen. Is it weird to have toilet envy? Don't answer that.
You need to go see the trick Wildflower Home used to make the water line look like brass. It's the best solution I've seen or heard of to date for this situation.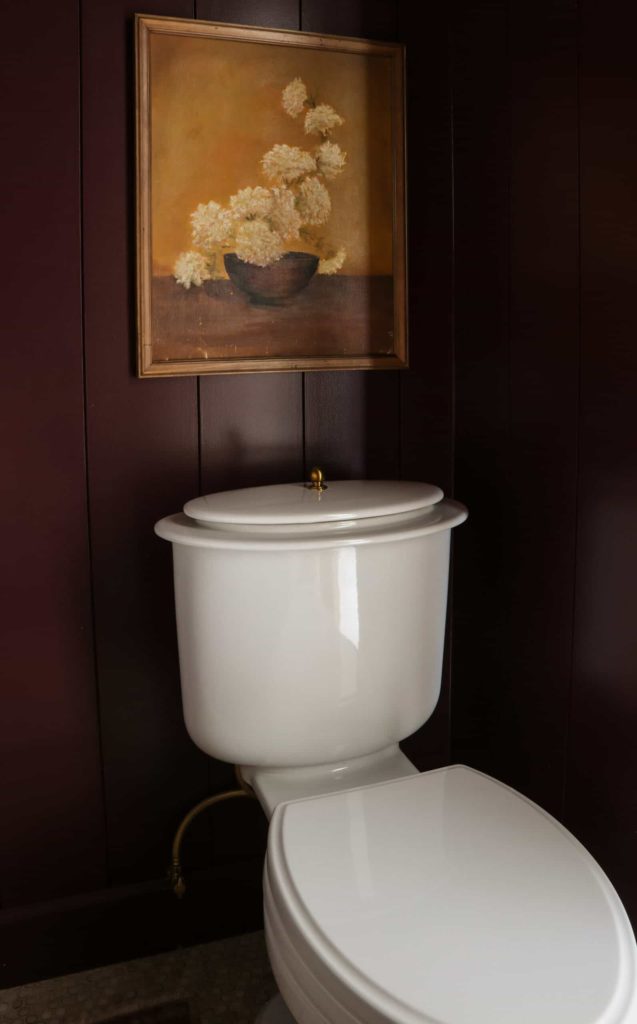 (image: Wildflower Home)
---
SHAVING
Speaking of bathrooms and things that happen there, Handy Husband and his friends are obsessed with Proraso shaving soap. I'm not joking. The number of actual conversations and text messages these grown men have about this shaving soap BOGGLES my mind.
Handy Husband recently purchased this bundled pack that includes the soap and the pre-shave lotion and says the pre-shave lotion is a game-changer. I'm just going to take his word for it.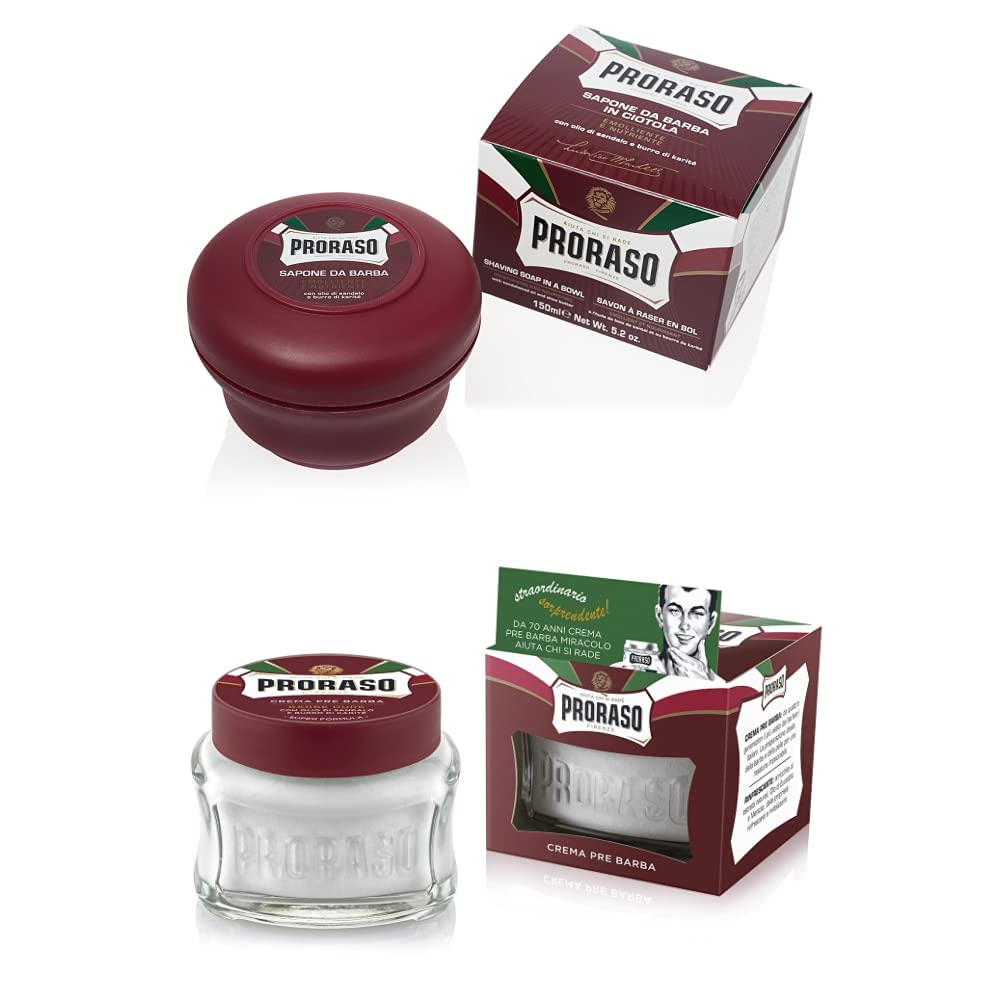 (image: Amazon)
Handy Husband also uses the after-shave lotion and their shaving brush.
---
MAPLE BUTTER TWISTS BREAD
This recipe for Maple Butter Twists Bread from Ella Claire and Co. had me drooling on my keyboard.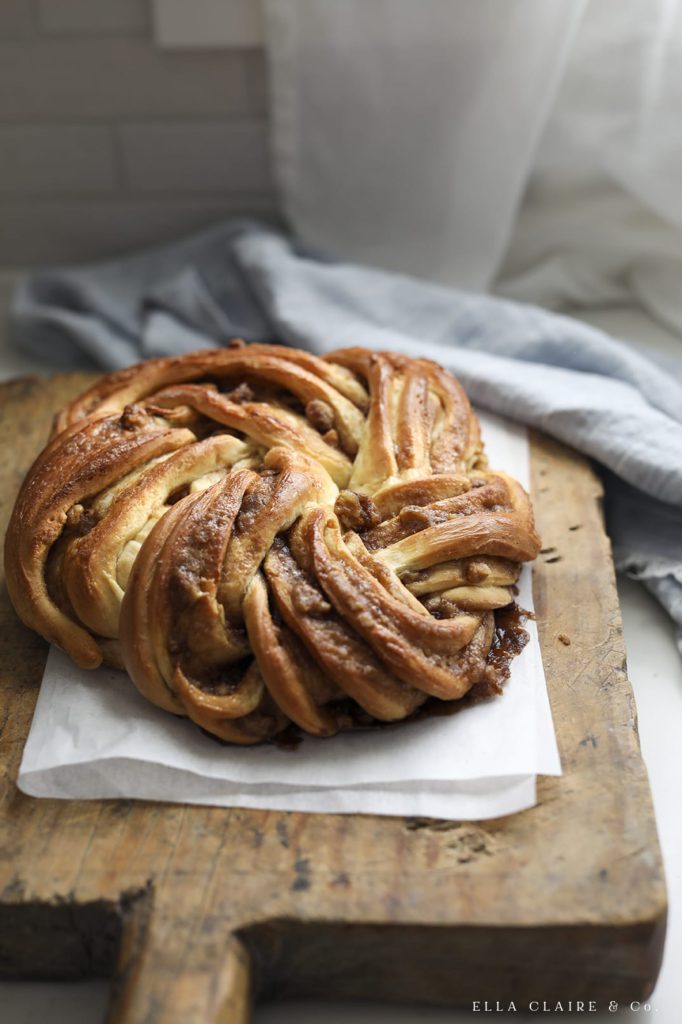 (image: Ella Claire and Co.)
---
PRETTY IN PINK
I shared this picture in my Instagram stories last week (Are you following us there?) and decided it needed a permanent home here.
This library makes a very strong case for the color pink. It's so charming.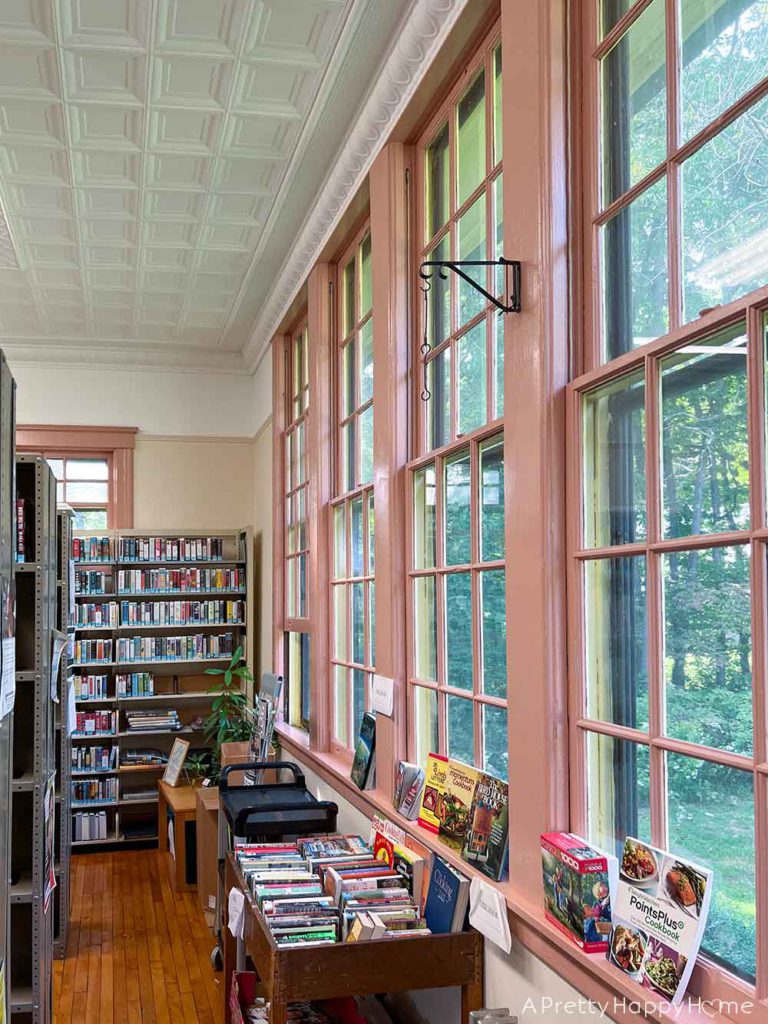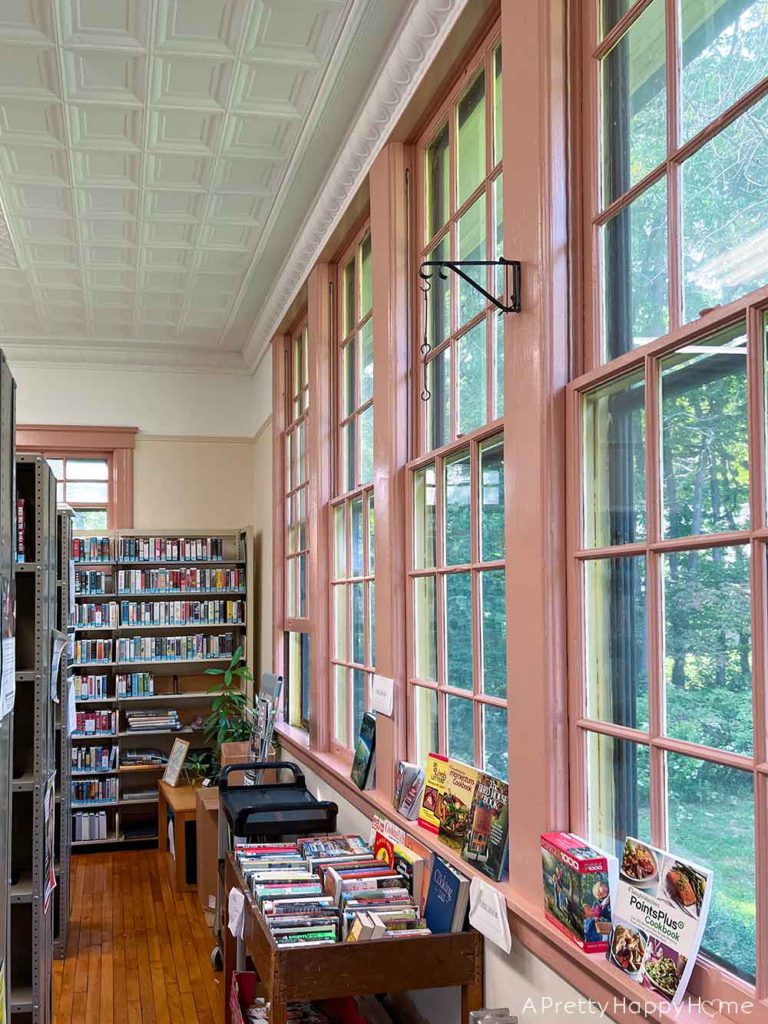 ---
PERSONALIZED CUTTING BOARD
Here's a great tutorial from My Uncommon Slice of Suburbia on how to transfer a handwritten recipe to a cutting board or another piece of wood. This would make a wonderful and sentimental gift for someone you love.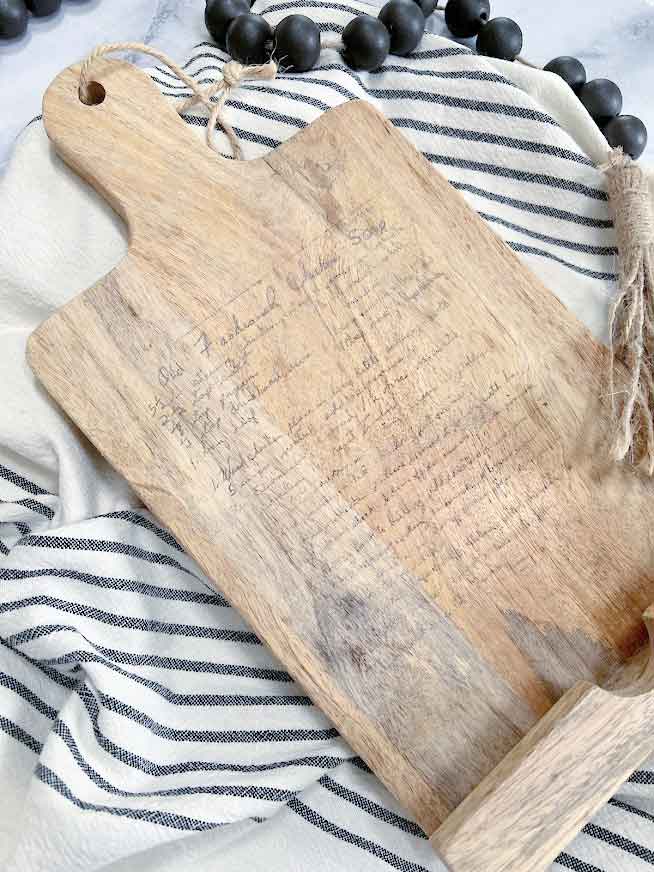 (image: My Uncommon Slice of Suburbia)
---
FOOD FOR THOUGHT
With Queen Elizabeth II's passing, I found these nuggets of wisdom in her past speeches.
"Even when your life seems most monotonous, what you do is always of real value and importance to your fellow men." — during her 1954 Christmas broadcast
"It has been women who have breathed gentleness and care into the harsh progress of mankind." — in her 1966 Christmas broadcast
"If I am asked what I think about family life after 25 years of marriage, I can answer with equal simplicity and conviction, I am for it." — during her wedding anniversary speech in 1972
"Perhaps we make too much of what is wrong and too little of what is right. The trouble with gloom is that it feeds upon itself and depression causes more depression." — in her 1974 Christmas broadcast
"I know of no single formula for success, but over the years I have observed that some attributes of leadership are universal, and are often about finding ways of encouraging people to combine their efforts, their talents, their insights, their enthusiasm and their inspiration, to work together." — in her address to the United Nations General Assembly in July 2010
"Although we are capable of great acts of kindness, history teaches us that we sometimes need saving from ourselves–from our recklessness or our greed." — in her 2011 Christmas broadcast
---
Thank you for reading today's Happy List.
Be good to yourself and others this weekend.
I'll see you back here on Monday.
*affiliate links in this blog post*