Hello, friends! Welcome to today's Happy List. I hope you've had a great week.
This week on the blog I shared a new-to-me term, blates, and why we love these pasta bowls.
I also shared a fun Valentine's DIY – how to make yourself an embroidered heart sweatshirt. I've been wearing my newly embroidered heart sweatshirt nonstop!
As always, I like connecting with you! It makes this feel more like a conversation and less like a monologue. Please feel free to leave a comment or share this site with your friends. You can also connect with us on Instagram or Facebook. Thank you!
Here's the Happy List!
---
BATHROOM LOVE
Can you fall in love with a bathroom? There are so many details to soak up in this home featured in House and Garden UK. You'll definitely want to check out the beams in the bedroom. Wowzers!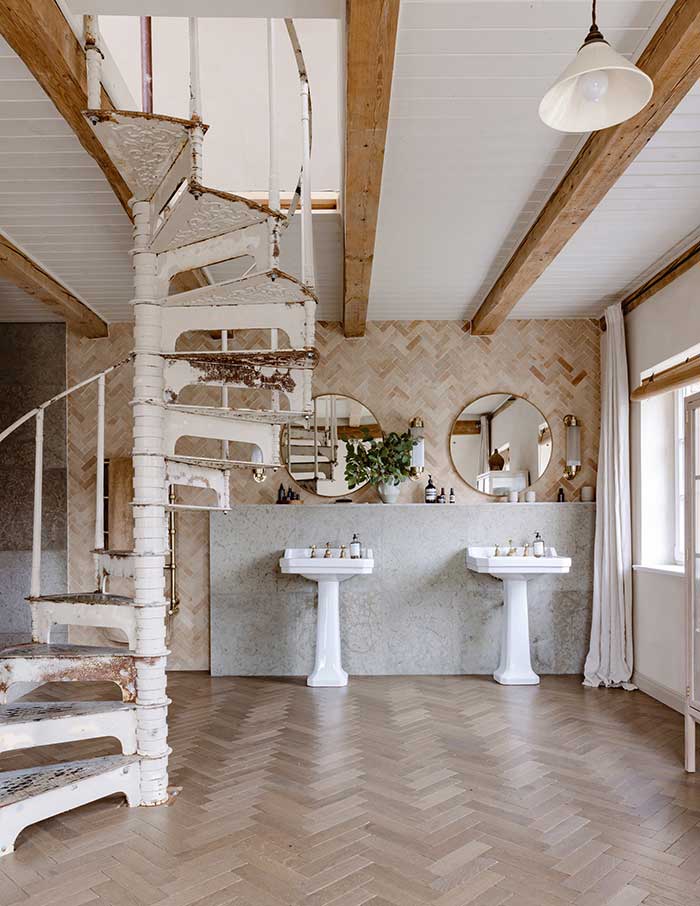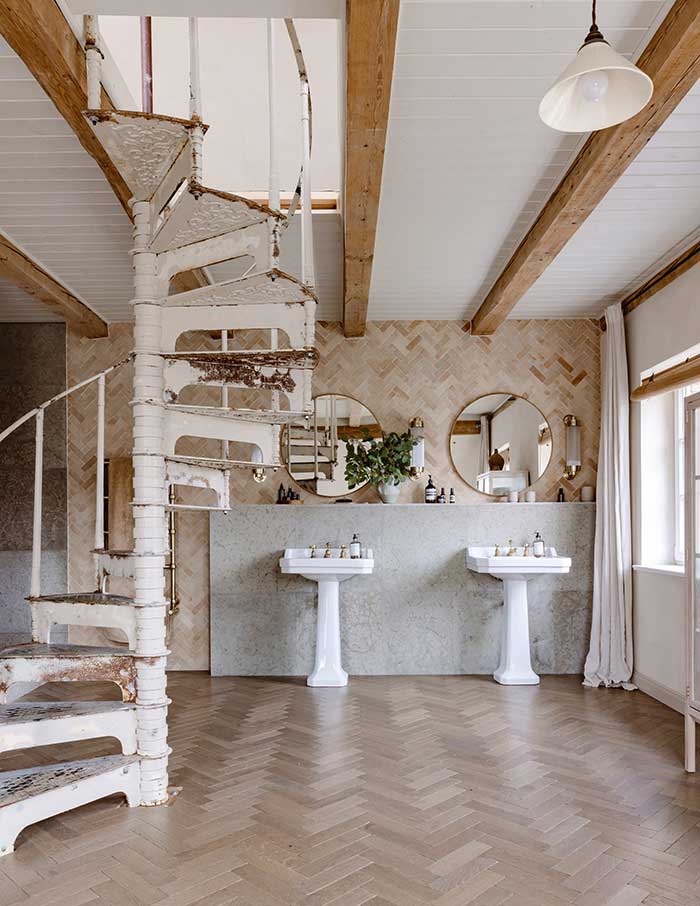 (image: Owen Gale for House and Garden UK)
---
RECYCLE MARKERS INTO WATERCOLOR PAINT
I have zero idea how well this actually works but I was so intrigued by the idea of turning dried-out markers into watercolor paint. I didn't think you could do anything with dried-out markers! I've thrown away so many markers because my kids left the cap off.
Get all the details over at Hello Wonderful.
Now I'm wondering if you just soak the pen tip in water can you regenerate it to use normally? Assuming that it still has ink, of course. Anyway, if you try this and it works, let me know!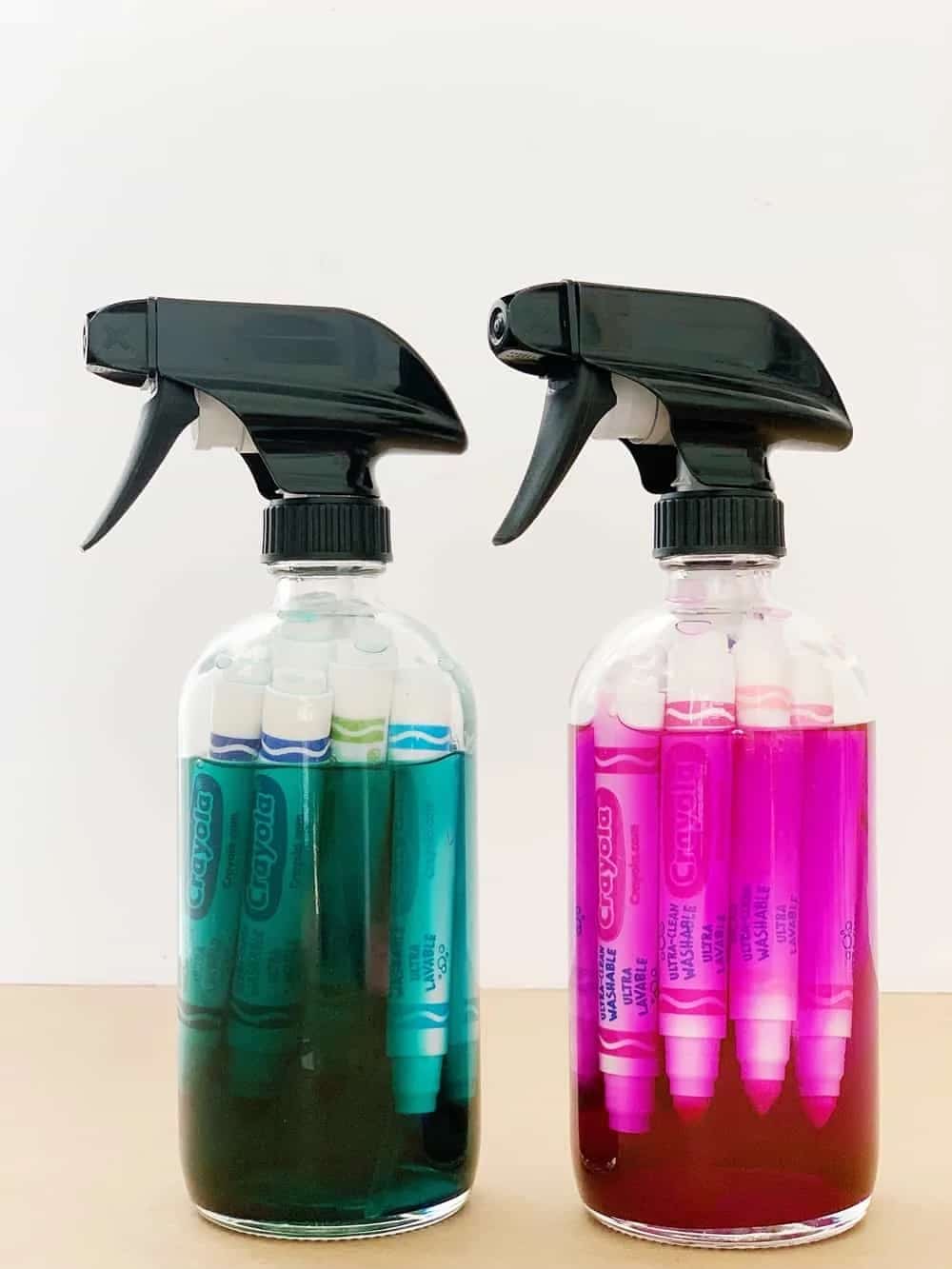 (image: Hello Wonderful)
---
WORLD'S LARGEST CHILE PEPPER FARM
The world's largest chile pepper farm is located where? NEW JERSEY!
I'll bet you didn't see that coming, did you? I like to surprise you.
I'm not sure who bestows these designations, but I read about Cross Country Nurseries in this NJ.com article. Apparently, New Jersey is a good place to grow chile peppers because it doesn't have many extreme weather events. It's also a good place to grow peppers outside because it gets hot without becoming scorching.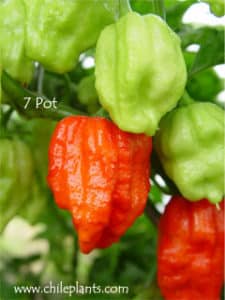 (image: Cross Country Nurseries | chileplants.com)
P.S. If you want to order live plants from them, they started taking orders on January 1 for shipment to the lower 48 states in April through June.
---
PORCH STATEMENT
How pretty and unique are the posts on this front porch? You'll love the interior of this home by Woodhull too!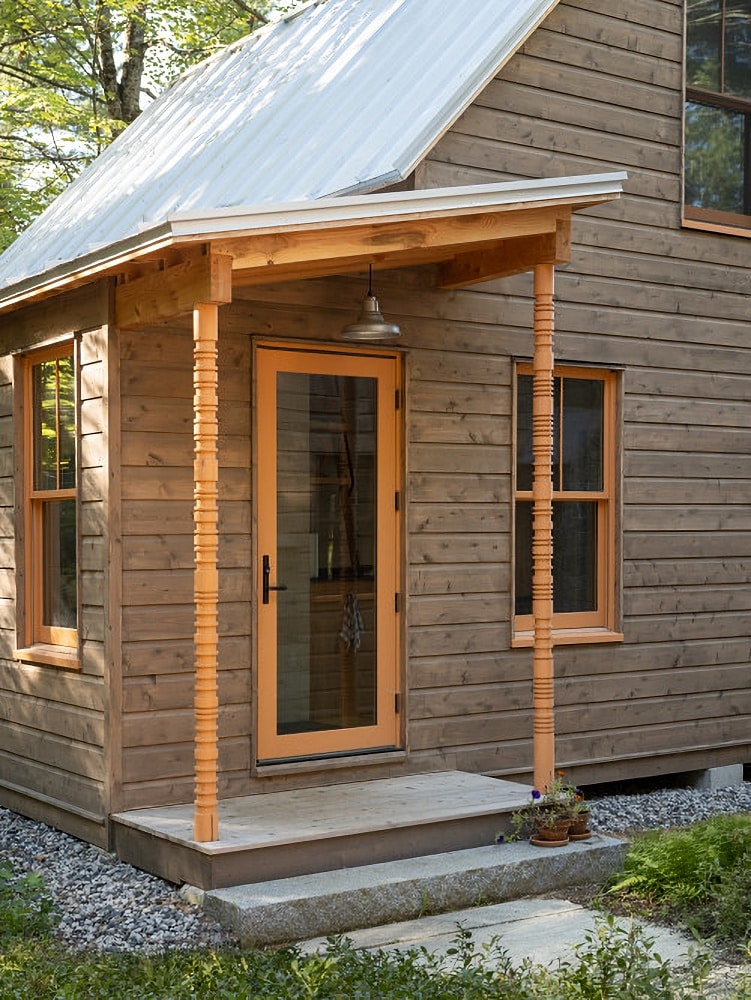 (image: Woodhull via Town and Country Living)
---
GRIPSTIC BAG SEALER
Fed up with our chip clip situation, I recently got a pack of the Gripstic bag sealers, and, holy cow, life-changing. The Gripstic seals up bags so they are airtight, the clip doesn't pop off, and the bags store more nicely too.
When I shared these on Instagram, several of you mentioned how much you love them and now I'm a little miffed that no one told me about them! Friends need to tell friends about better chip clips!
The Gripstic comes in different sizes. I bought a pack that was for chips and cereal bags.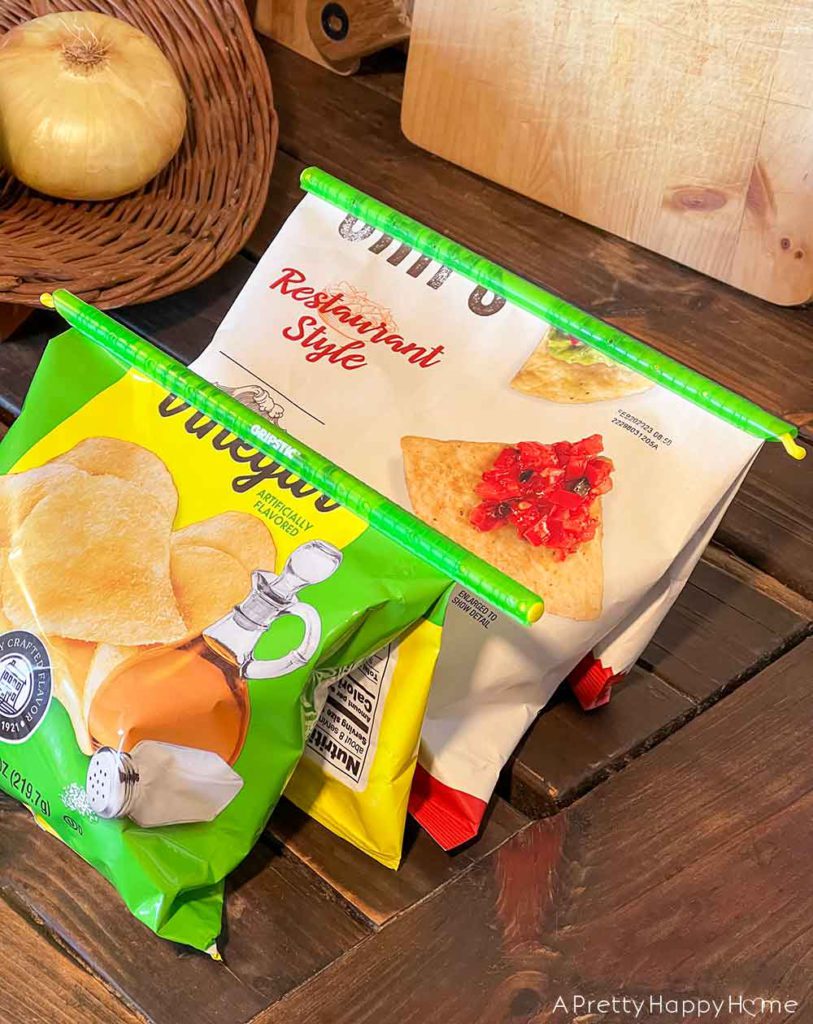 ---
LEGGY
I must have bathrooms on the brain this week because this one by Becca Interiors stopped me in my scroll. Look at the legs on that sink! Absolutely gorgeous.
The rest of this home by Becca Interiors is show-stopping as well, especially the bunk beds.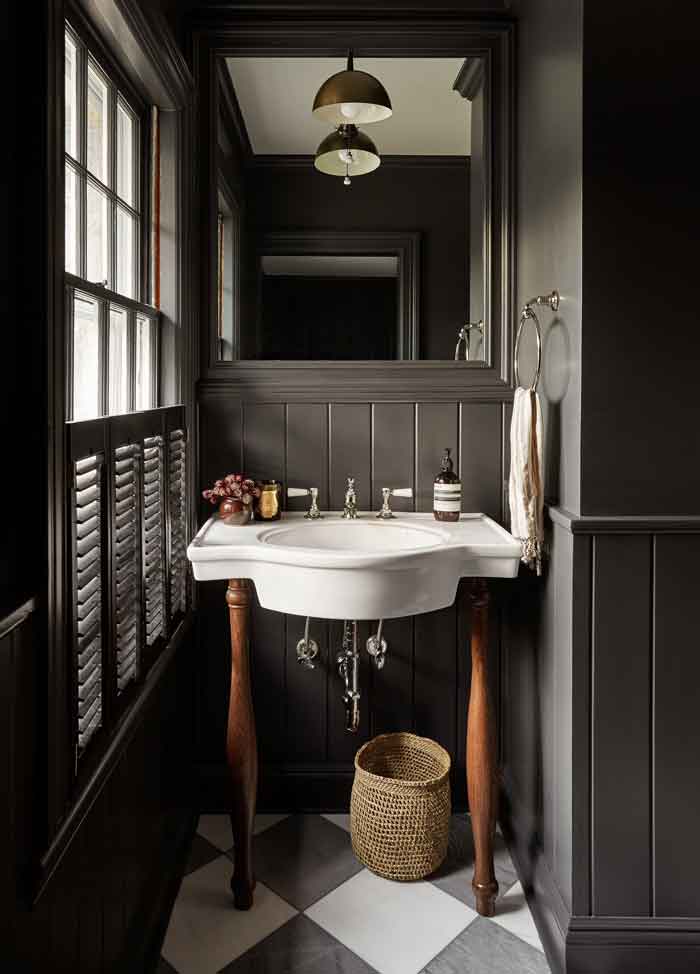 (image: Becca Interiors)
---
WORM WOAH!
I learned something that blew my mind.
According to the Smithsonian Environmental Research Center, "Little-known secret: Almost every earthworm in most of the U.S. came from somewhere else. Native earthworms all but disappeared more than 10,000 years ago, when glaciers from a Pleistocene ice age wiped them out. A few survived further south. But today, virtually all earthworms north of Pennsylvania are non-native."
Did you know that? Learn more here, including why earthworms may be bad for forests.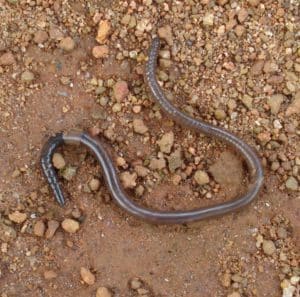 (image: Wikimedia Commons | GNU Free Documentation License)
---
FOOD FOR THOUGHT
"When you go out into the woods and you look at trees, you see all these different trees. And some of them are bent, and some of them are straight, and some of them are evergreens, and some of them are whatever. And you look at the tree and you allow it. You see why it is the way it is. You sort of understand that it didn't get enough light, and so it turned that way. And you don't get all emotional about it. You just allow it. You appreciate the tree. The minute you get near humans, you lose all that. And you are constantly saying, 'You're too this, or I'm too this.' That judging mind comes in. And so I practice turning people into trees. Which means appreciating them just the way they are." – Ram Dass
---
Thanks for reading today's Happy List.
Be good to yourself and others this weekend.
I'll see you back here on Monday.
*affiliate links in this blog post*