In Praise of Watercolor Greeting Cards
I'm really into watercolor greeting cards right now.
I watched, with the sound off, most of approximately 3 Instagram videos on how to make your own watercolor greeting cards and thought, "I can do that."
It's a teensy bit cavalier of me. Maybe delusional.
It's a good thing I wasn't watching how to do brain surgery videos.
Don't worry. I know my limits.
And I don't like gross things.
I do like pretty things and being crafty, so I did bust out my kids' watercolor paints and tried making my own watercolor greeting cards.
Let me tell you, I can see why people get into this. It's very soothing.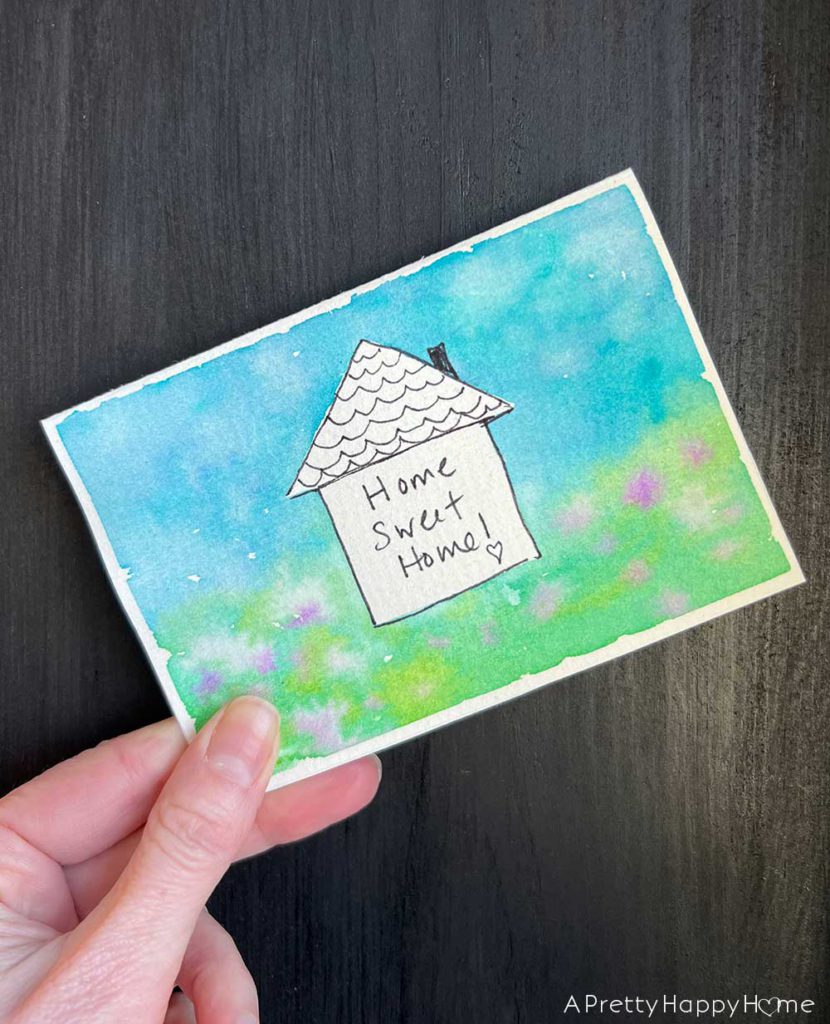 Will I keep going with this watercolor greeting card make-a-palooza? Probably. Until I run out of paper and something else captures my attention.
Not everyone wants to make their own cards, but most people do appreciate the genuine talent of artists.
Here are some watercolor greeting cards I found on Etsy that I thought were pretty, fun, or otherwise inspiring.
---
Whimsical Bird Notecards by LNS Creations Shop
I like whimsical things and the birds on these cards certainly fly high in that regard.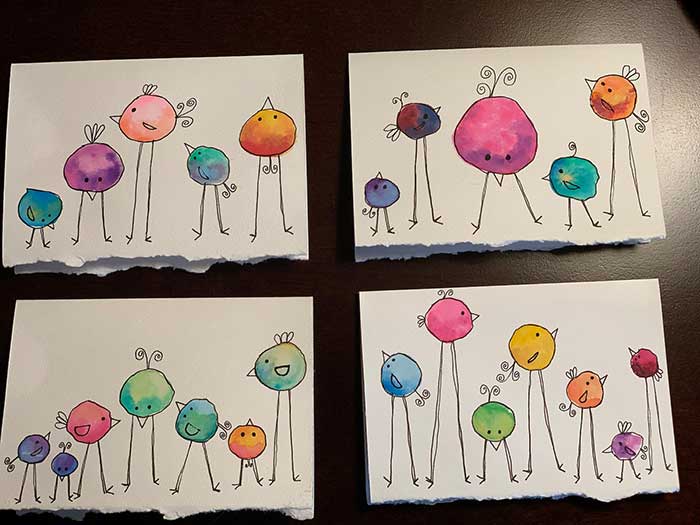 (image: LNS Creations Shop via Etsy)
---
Watercolor Birds by Studio Tuesday
On the opposite end of the branch, we have these stately birds.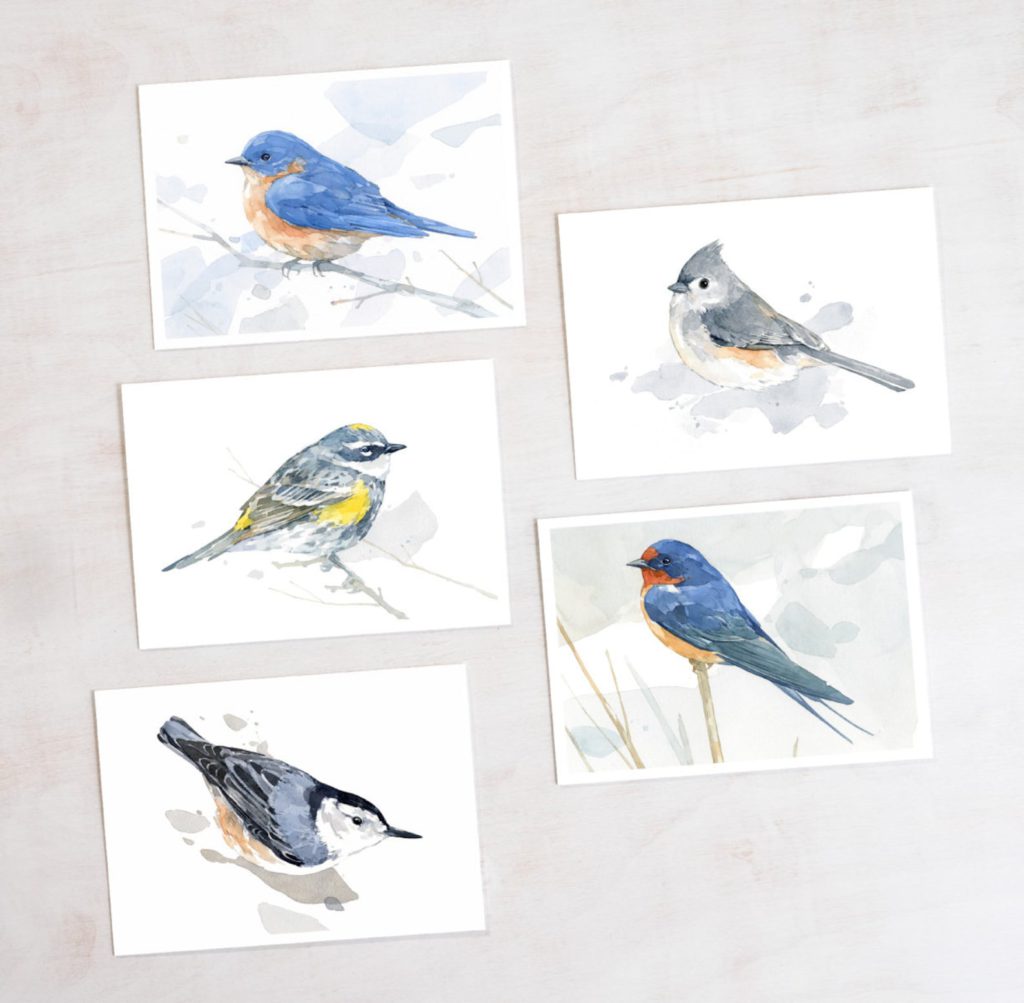 (image: Studio Tuesday via Etsy)
---
Vintage Botanical Watercolor Cards by Little Creek Card Co.
These cards remind me of a pressed flower collection, but prettier.
(image: Little Creed Card Co. via Etsy)
---
Purple Watercolor and Gold Greeting Cards by The Ritzy Rose 
I don't know what sort of magic creates the gold part of these watercolor cards, but I'm definitely under their spell.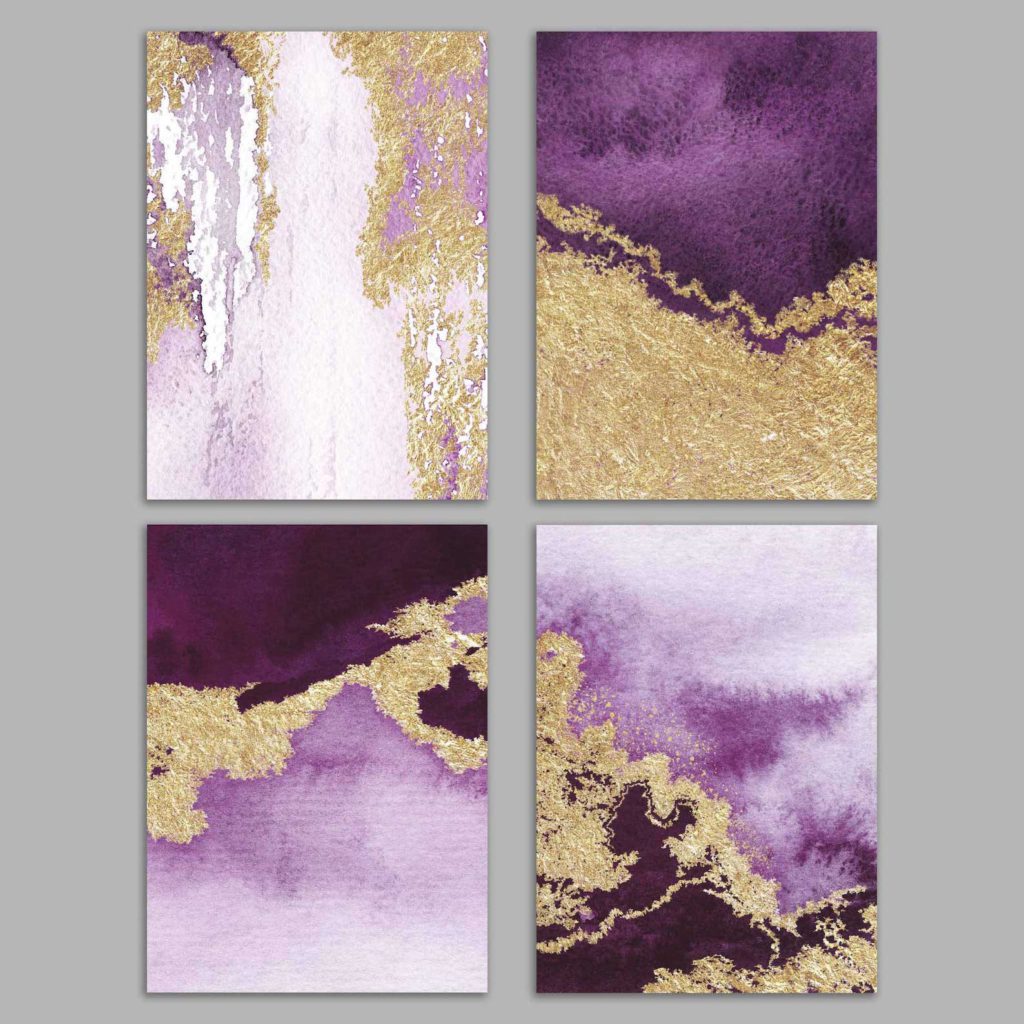 (image: The Ritzy Rose via Etsy)
---
Mountain Watercolor Cards by Carol 1 Creations
If you sent me this card, I'd put it in a frame. Isn't it pretty?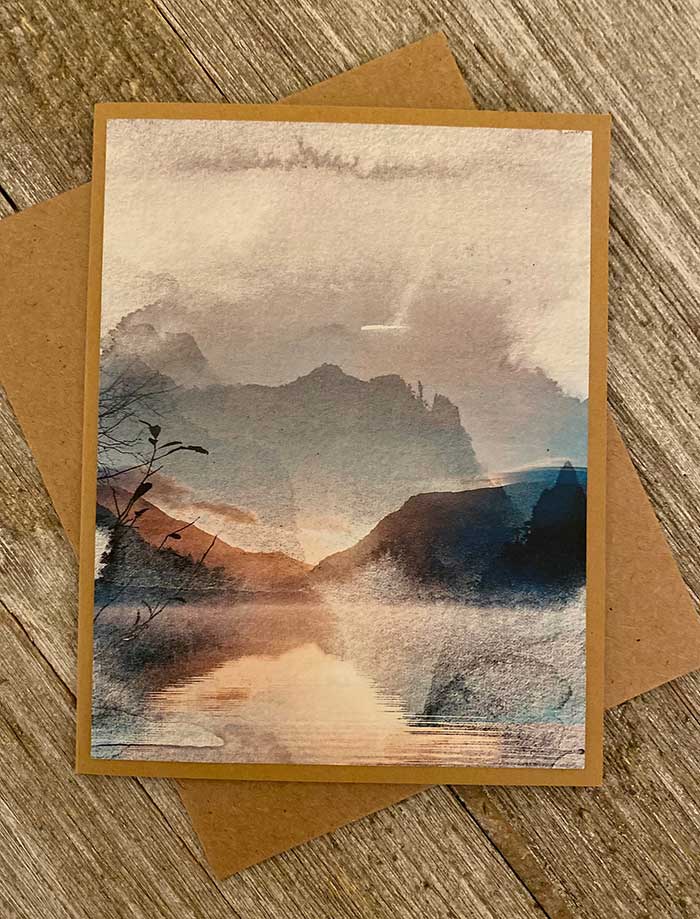 (image: Carol 1 Creations via Etsy)
---
Funky Rainbow Wildlife Cards by The Best Card Company
If you were having a bad day and received one of these cards in the mail, you'd definitely smile.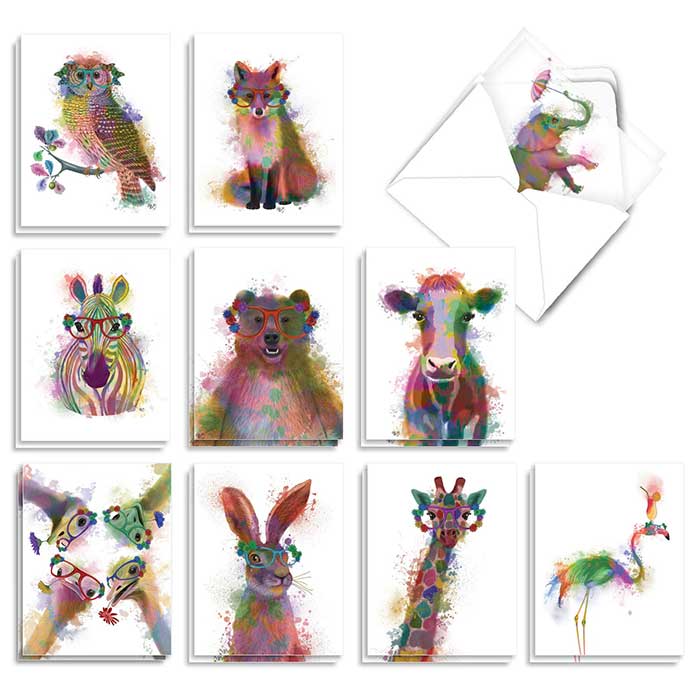 (image: The Best Card Company)
---
Adventurer Watercolor Cards by Joyful Card Company
Strike a pose! I especially like the camera card in this collection.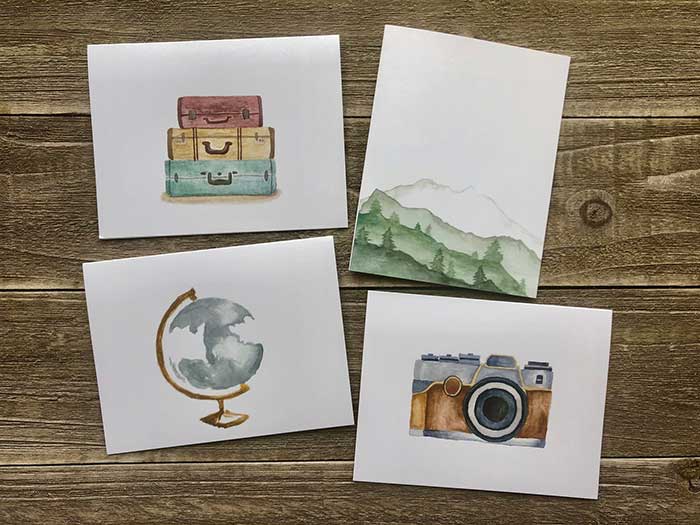 (image: Joyful Card Company via Etsy)
---
What do you think of these watercolor greeting cards? Did you think some of them should be framed as I did? Let me know. You can always comment on this blog post, email me here, or reach out via Instagram or Facebook.
Send some happy mail. You'll make someone's day.
---
Thanks for being here today! I appreciate you. Here are some other blog posts you might enjoy in this series.
In Praise of Ceramic Colanders
In Praise of Wicker Laundry Baskets
In Praise of Historic Homes in Salem, Mass
*affiliate links in this blog post*