Hello! Welcome to this week's Happy List. I'm glad you're here.
This week on the blog I shared some recent photos of my home that made me smile. This old house of ours gives me a lot of heartburn, so I have to balance that out with moments of appreciation!
I also shared my idea for creating a utility wall when you don't have a closet to store all of your brooms, mops, vacuums, etc. I used to work for a national homebuilder and one of my roles was to provide input on new floorplans. My feedback was always "Where does the vacuum go?" Needless to say, utility space is an issue near and dear to my heart. Ha!
As always, I like connecting with you! Please feel free to leave a comment or share this site with your friends. You can also connect with us on Instagram or Facebook. I look forward to chatting.
Here is what you came for, the Happy List!
---
BEAUTIFUL
Isn't this the prettiest flower arrangement? Think about all the possibilities for a wedding or baby shower! Lucy from Craftberry Bush always has fantastic ideas.
See more about this idea here.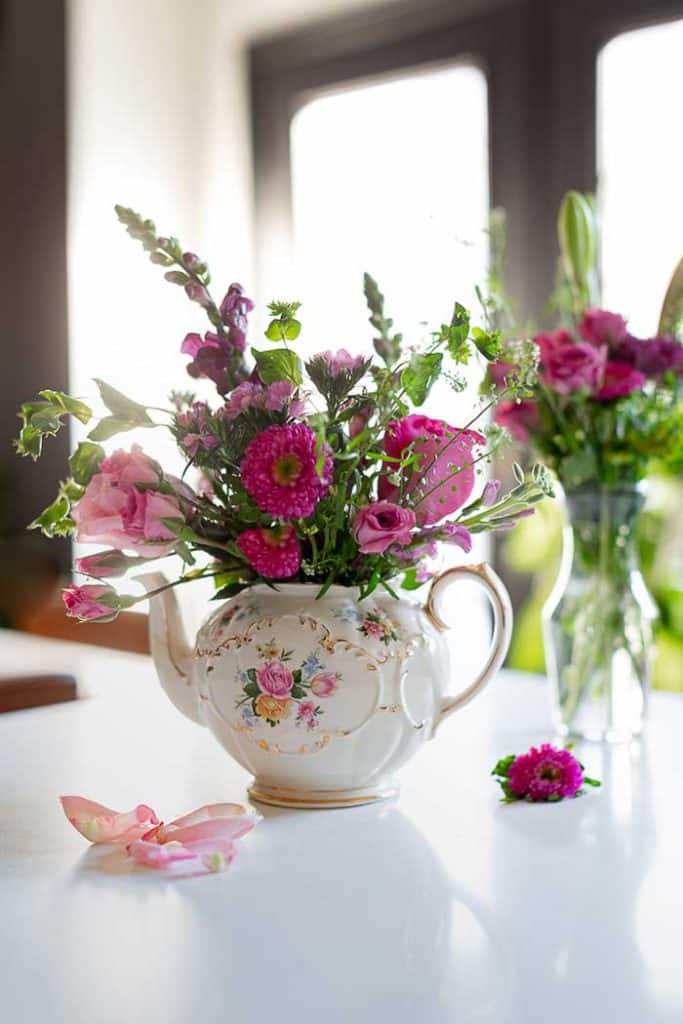 (image: Craftberry Bush)
---
EPIPENS DON'T WORK IN SPACE
Students, aged 9- 12, from St. Brother André Elementary School's Program for Gifted Learners in Ottowa learned that Epipens turn toxic in outer space, something NASA did not know.
The students designed an experiment to test the effects of cosmic radiation on epinephrine and NASA, as part of the Cubes In Space Project, selected their project to be tested.
The kids will present their findings to NASA in June and are currently developing a way to stabilize epinephrine in space. Of course, they are.
Is anyone else blown away by this story? Wow. Read more about it in this IFLScience story.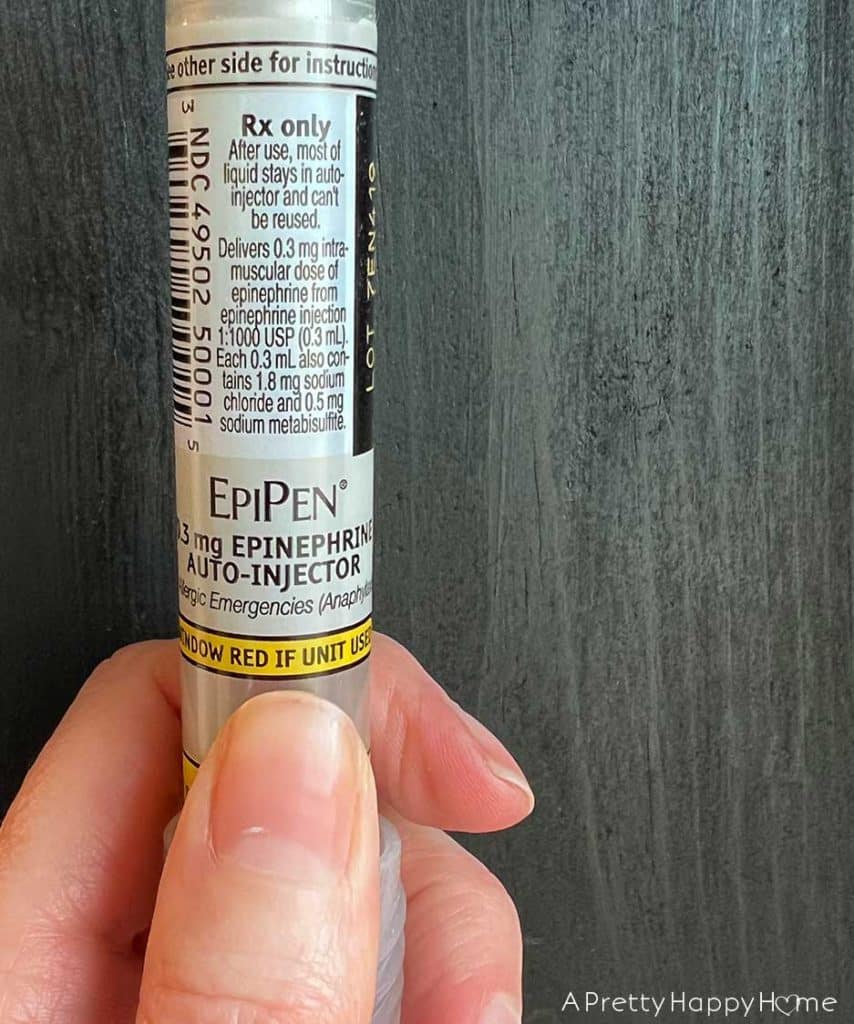 ---
WHERE'S THE CORN?
Have you ever wondered why corned beef doesn't have any corn? Me too.
According to this Mental Floss article, corn was used to describe any small hard particle of a grain-like substance going back as far as the 9th century. That description fits salt, so if you were using salt to preserve meat back then it became known as corning.
Apparently, we've been turning nouns into verbs for centuries.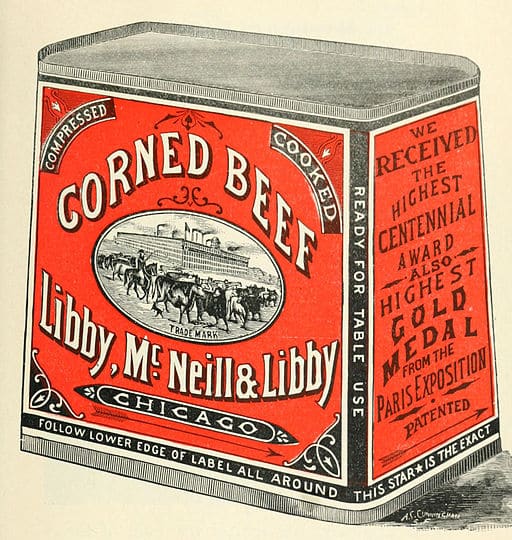 (image: A.C. Cunningham, San Fransisco, California (signed lower right), Public domain, via Wikimedia Commons)
P.S. Corned beef is an American thing, not an Irish thing. Learn more about corned beef and what the Irish actually eat here.
---
BUNNY PLANTER
This is something I would not have thought to do! Kayla from Live Oak Nest used paper clay and a mold to add this bunny detail to a planter. Super cute! Get the directions here.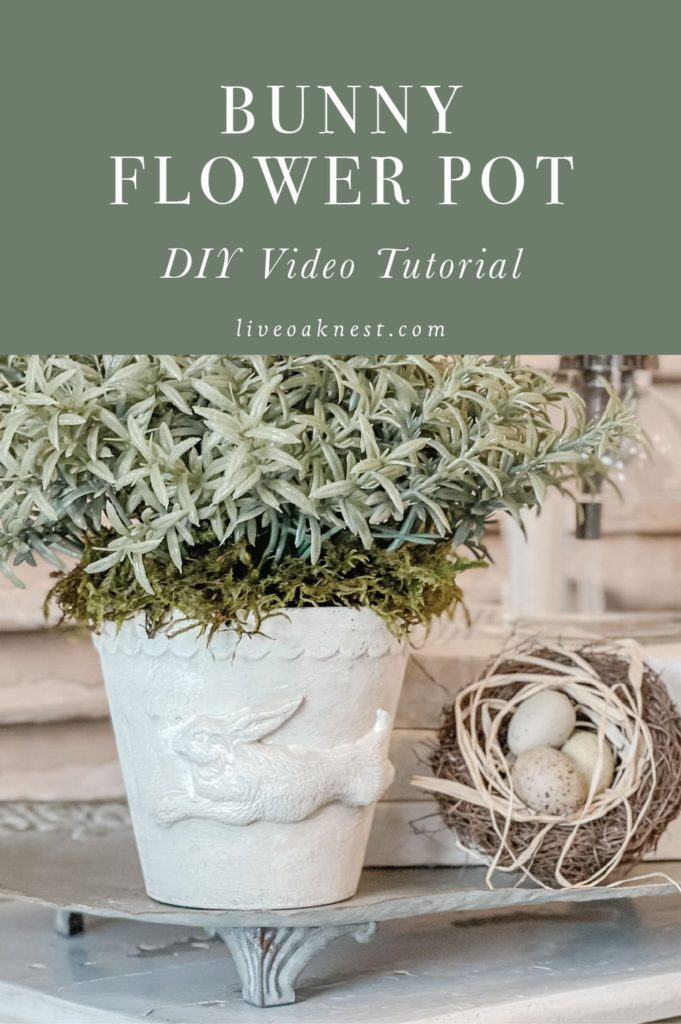 (image: Live Oak Nest)
---
MONKEY BAR ORIGIN STORY
Can you guess how long monkey bars have been around? Hint: they are celebrating a big milestone this year.
Monkey bars or jungle gyms have a fascinating backstory. A Princeton mathematician built a cubic grid out of bamboo to help his kids visualize three-dimensional space. His kids just wanted to play on the grid.
Read more about it in this Smithsonian Magazine article. We had fun discussing this at the dinner table this week!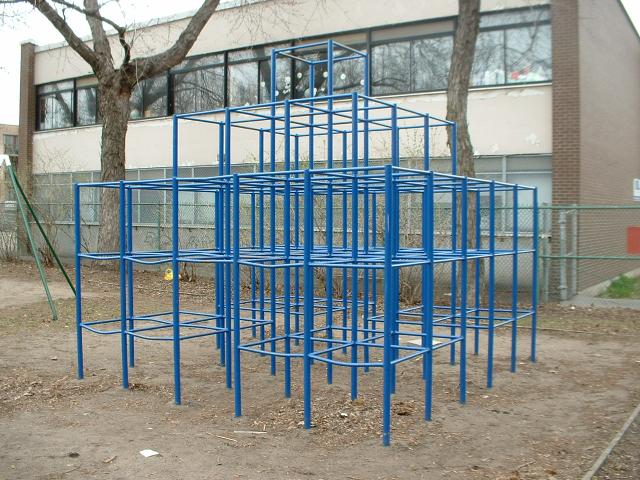 (image: Wikimedia)
---
PENCIL IT IN
Handy Husband goes through so many pencils when working on our DIY projects. He likes to use mechanical pencils because the tip is always sharp, but the problem is the lead breaks easily.
He recently got fed up and bought a high-quality mechanical pencil for woodworking and drafting (really any use) that has stronger lead and a retractable tip. It's definitely nicer than the cheap plastic mechanical pencils I buy for the kids.
It wouldn't occur to me that a quality pencil could be considered a tool of the trade but it really can be. He's happy with his new pencil because it has reduced a pain point for him, so that's the important thing.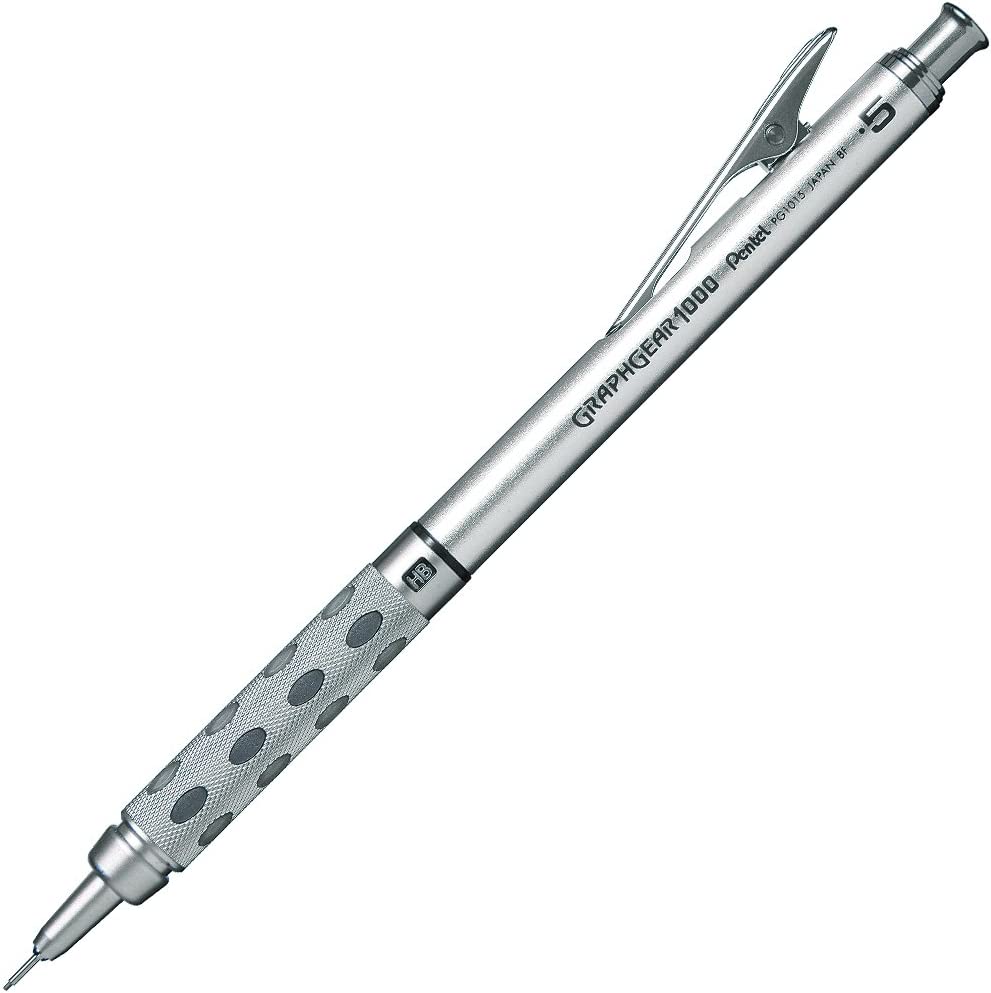 (image: Amazon)
---
I'D SLEEP HERE
This bedroom photo from Pearson Design Group on Houzz feels so warm and inviting. There are a lot of really great design details to take in from the wood walls and ceiling to the curtains around the bed.
I even like the rug if I don't think too hard about how you clean it.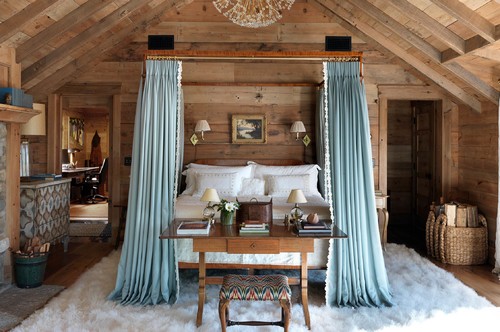 (image: Pearson Design Group via Houzz)
---
RECYCLED SNEAKER FUNDRAISER
There's an organization called Got Sneakers that will pay you to send in old pairs of tennis shoes. They, in turn, will either recycle or reuse the sneakers.
I just learned about this, so I can't personally vouch for them but this could be a great fundraiser for a school or church! They pay between 25 cents and $7.00 per pair of sneakers depending on the brand and condition. Shipping is free. Learn more about their fundraising program here.

---
MONOGRAM HOOKS
These monogram hooks from Anthropologie are the prettiest I've seen in a while. They have a vintage feel to them.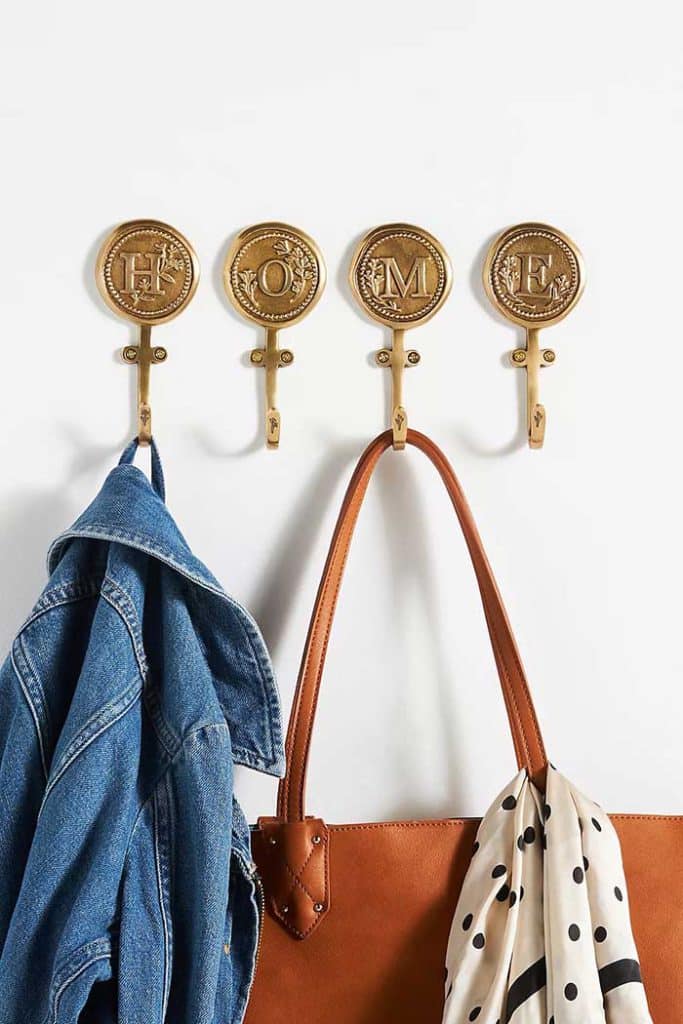 (image: Anthropologie)
---
FOOD FOR THOUGHT – TEACHER'S ADVICE
At the beginning of a new school year, a class teacher stands up in front of her students holding a $100 bill. She tells them, "Put your hands up if you want this money." Every hand in the room goes up, to which the teacher says, "I am going to give this money to someone here, but first, let me do this…" She takes the bill and crumples it up in her hands, before asking, "Who still wants it?" The hands stay up.
The teacher then drops the bill on the floor, stomps and grinds it into the ground, and picks it back up. "How about now?" she asks again. The hands stay up. "Class, I hope you see the lesson here. It didn't matter what I did to this money, you still wanted it because its value stayed the same.
Even with its creases and dirtiness, it's still worth $100." She continues, "It's the same with us. There will be similar times in your life when you're dropped, bruised, and muddied. Yet no matter what happens, you never lose your value."
via – Good News Daily, origin unknown
---
Thank you for reading today's Happy List.
Be good to yourself and others this weekend.
I'll see you back here on Monday.
*affiliate links in this blog post*