Colonial Farmhouse 4 Year Anniversary
Put on your party hats! It's our 4 year anniversary of buying this Colonial Farmhouse.
It was love at first sight when we first toured this old fixer-upper with its leaky roof, overgrown bushes, and smelly carpet. I kid you not about the heart eyes. I'm a sucker for a project.
The real estate agent and I toured the house one spring morning. The owner was waiting for us on the front porch, which I did not know because normally owners do not stick around for showings and the bushes were so thick they blocked my view of the porch. Four years later and I'm still hoping I didn't say anything embarrassing or squeal in delight about the house before I realized he was there.
We spent almost two hours touring the home and property with the owner. As we were leaving, I couldn't even play it cool and asked him if we could come back for a second showing that same day so my husband could see the home.
Because we're chill like that.
We wrote an offer the next day.
Because we're chill like that.
Although, since some of you are currently writing offers the very minute a house pops up on Zillow, I think we were pretty chill. It was 2019, after all, and this house had been on the market for 13 months.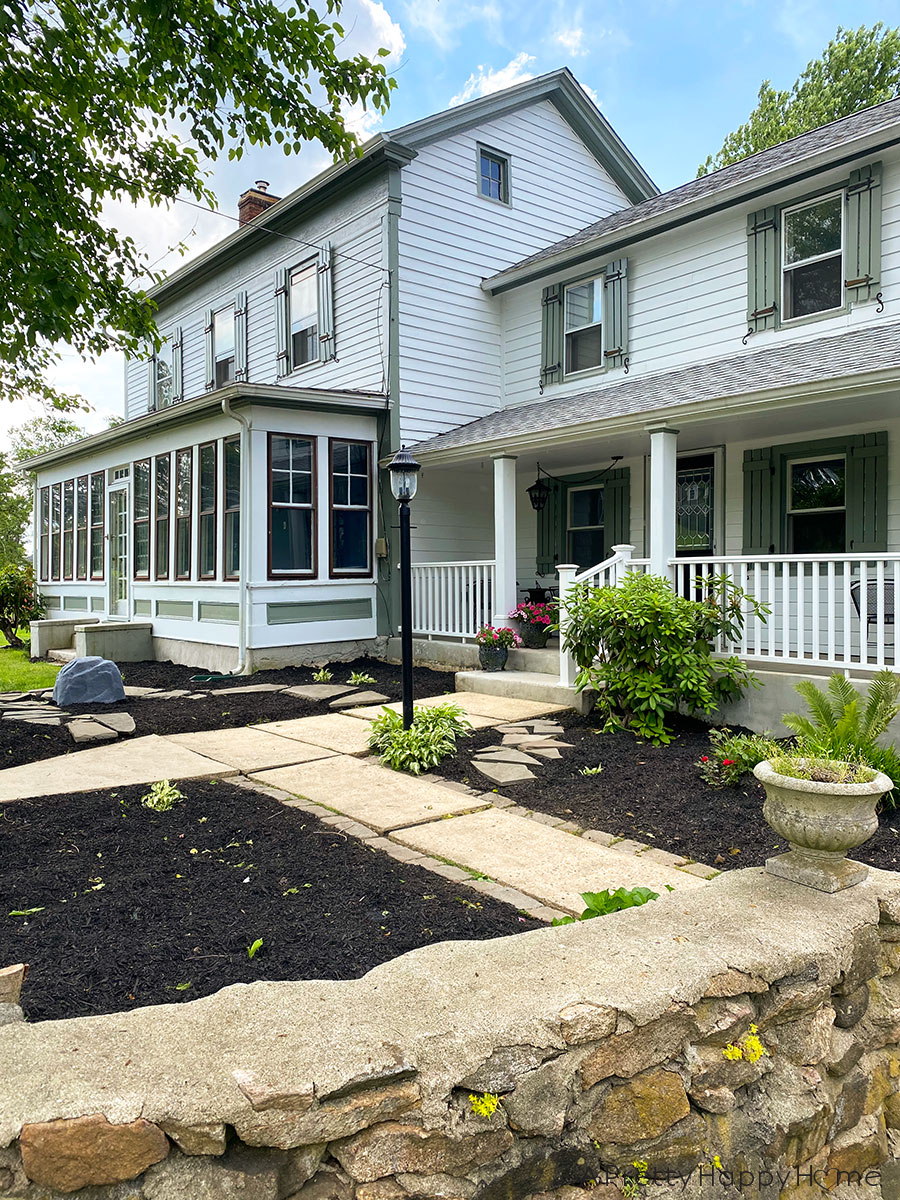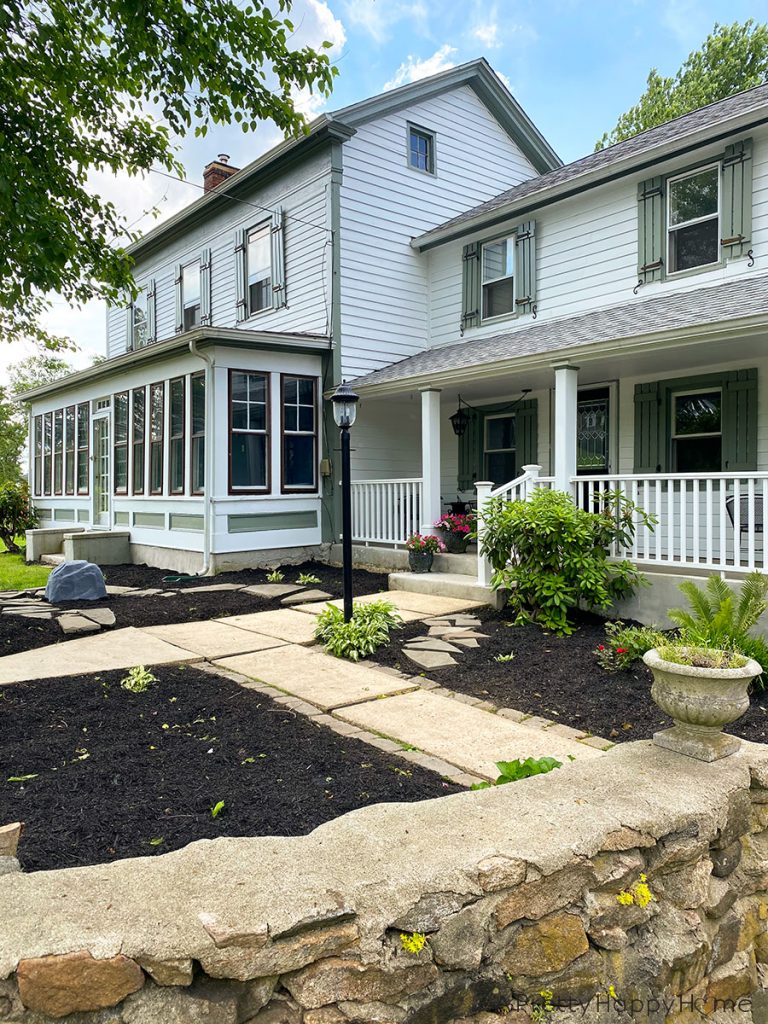 In my Pollyanna worldview, the house was just waiting for the right sucker to come along and fall in love with its peeling wallpaper, rodent infestation, and blue bathroom fixtures.
Joking aside, we saw past all the problems and fell in love with the history of this home and its original beams, floors, and doors. We fell in love with the outbuildings and the view we were pretty sure existed out the back…if we cleared a few bushes.
We fell in love with the idea that we could make this house a home. Our home.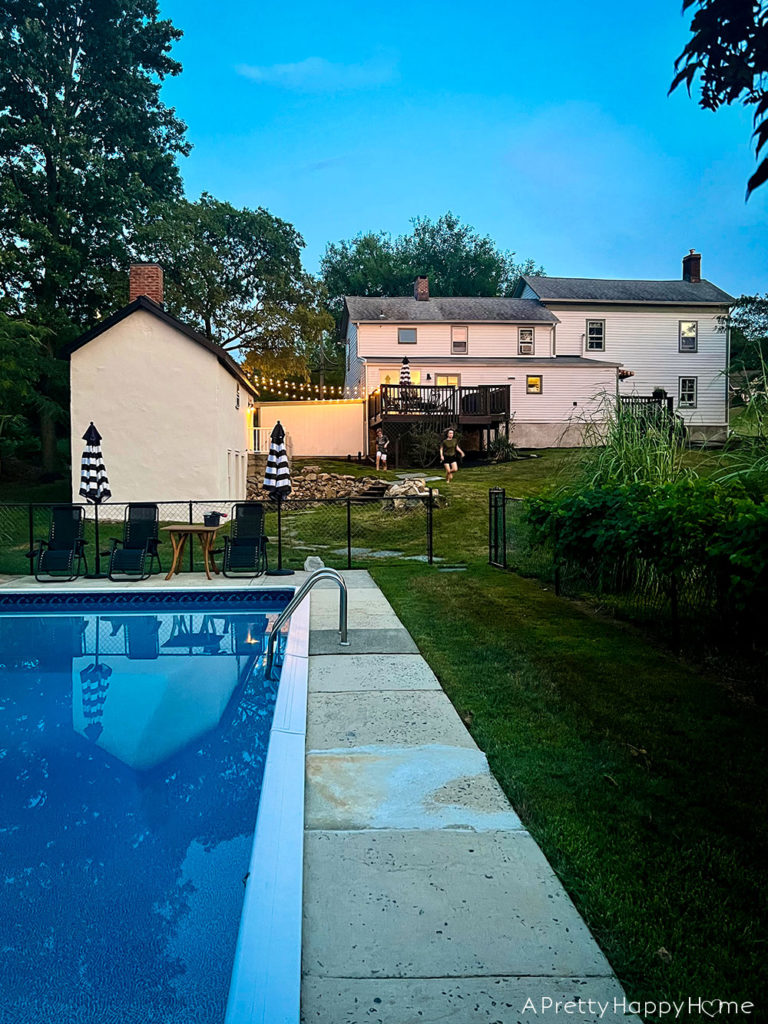 Home, for us, has always been less about a place and more about a state of mind. Wherever we are together, that is home.
We've moved so often in our adult lives that 4 years of living in one place with no plans to move is a big deal to us. However, it is only 1.6% of this home's lifespan. We are a mere blip on the timeline thus far.
While we've only been the stewards of this home for four out of its almost 250-year existence, we take our stewardship duties very seriously. Heaven forbid this home has lasted this long and falls apart on our watch!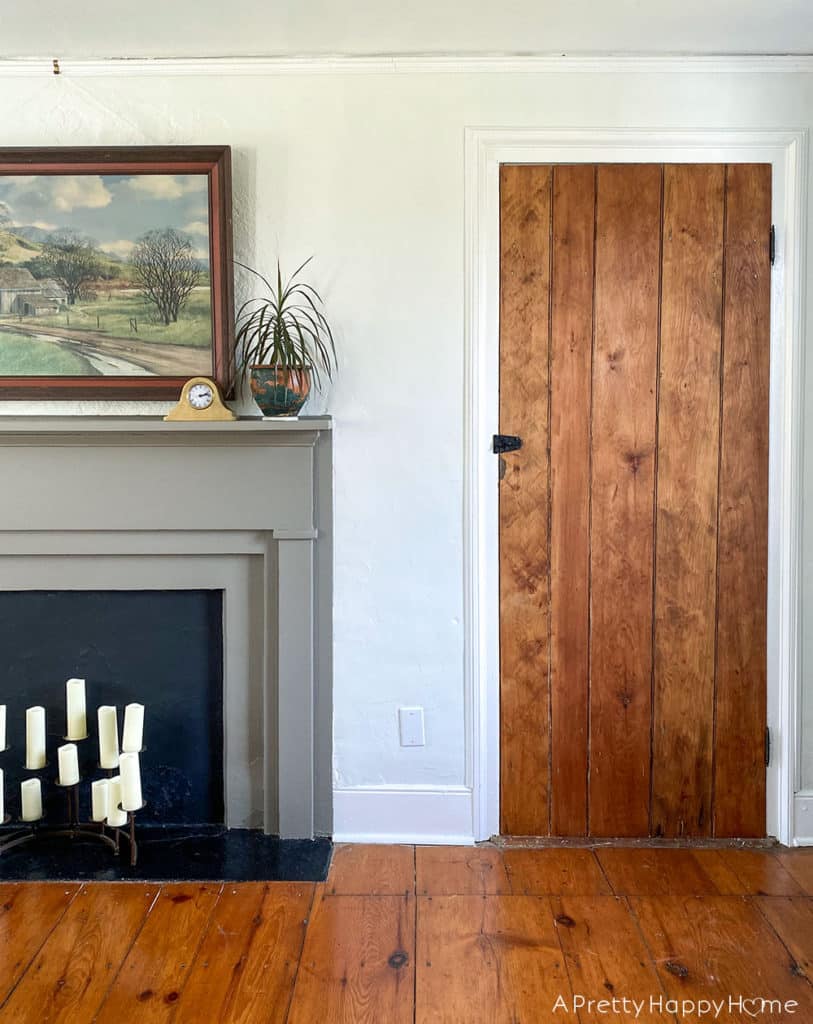 We've invested in siding and more than one new roof. We've removed rot and repaired flooring. We've painted all but a few surfaces in this home. We've installed a new well pump. We've dug out weeds and removed bushes.
We've basically settled in and made this place ours.
As settled as we are, I still pinch myself sometimes that we get to live here. It's by far the most special dwelling we've ever called home. (We did live for 2 years in Ireland and that will probably always top the list of cool locations to live.)
It still boggles my mind that no one snatched this place up in the 13 months that it was on the market. I'll admit that it's quirky as all get out. It might be haunted. It's basically a money pit and all of our free time goes toward working on it.
Huh.
I guess when I describe it that way maybe I can understand why no one snatched this place up.
Lucky us!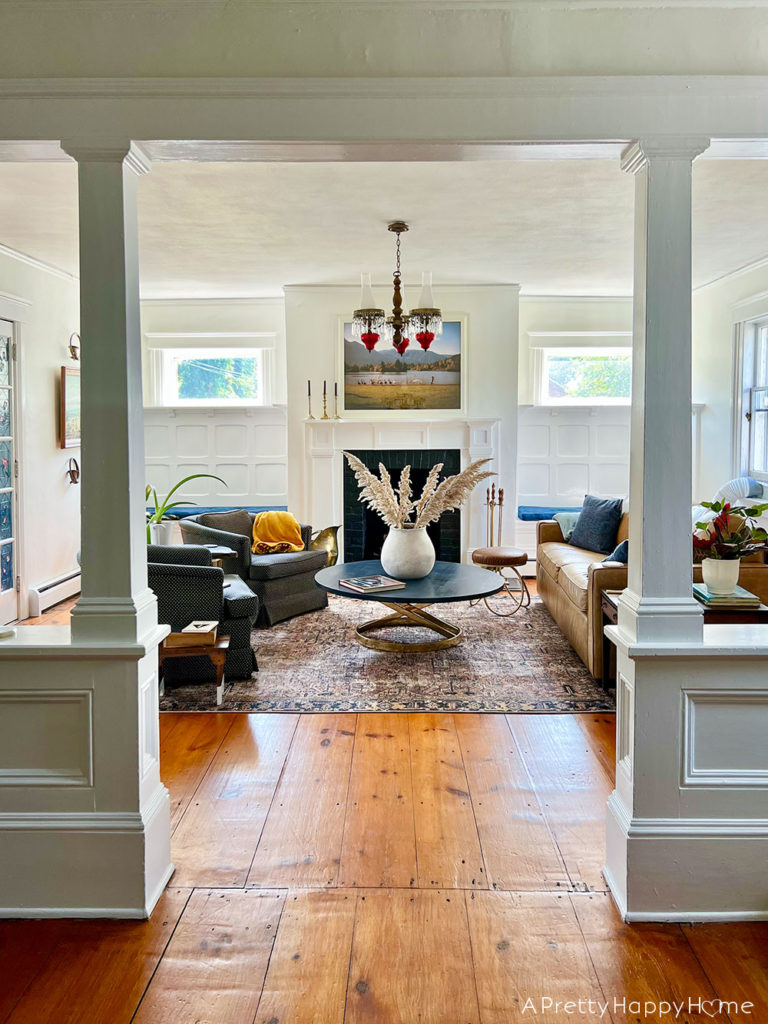 I also want to take this opportunity to say thank you for reading this blog, encouraging us, supporting us, and being all-around decent humans who seem to love old houses as much as we do. We would do all the same things even if no one else was following along but it is more fun to share our projects and ideas with friends.
However long we have as stewards of this Colonial Farmhouse, I know we'll make the most of every moment – the happy ones, the challenging ones, and all the ones in between.
Thanks again for being here. Now it's time for us to get back to work!
---
P.S. We always love hearing from you. It helps keep this blog running. You can always comment below, email me here, or reach out via Instagram or Facebook.
---
If you are new here and want to catch up on how things started and how they've been going, read one of these blog posts. Each one of these has "before" pictures of our home instead of the "current" or "in progress" photos that I shared in today's blog post. 
Welcome To Our Colonial Farmhouse
The 1971 MLS Listing For Our Colonial Farmhouse
Colonial Farmhouse One Year Anniversary