Happy first day of September and welcome to this week's Happy List. I'm glad you're here.
This week on the blog I shared some tips for helping your child transition to a new school. I'm not a psychology or education expert. I'm just a mom who has learned a few things after our kids have transitioned to new schools many times.
I also wrote about when, how, and why to match your picture frames to your wall color. Hint: DRAMA! Or, maybe, like me, you just rant out of other color options that looked good. Ha!
Thank you for reading this blog. I don't take your time here for granted. Thank you for sharing the blog and our social media accounts with your friends. We also love talking to you. If you want to connect with us, you can always comment on this blog post or send an email here. You can also reach out on Instagram or Facebook.
Here's the Happy List!
---
COFFEE-STAINED
The walls in Leanne Ford's Pennsylvania guest home are coffee-stained. Coffee stains never looked so good.
I know fabric can be dyed with coffee and tea. My mom did that with the lace on her wedding dress but I've never thought about trying it on walls for that old-world effect.
See more of the pictures of this home over at Domino.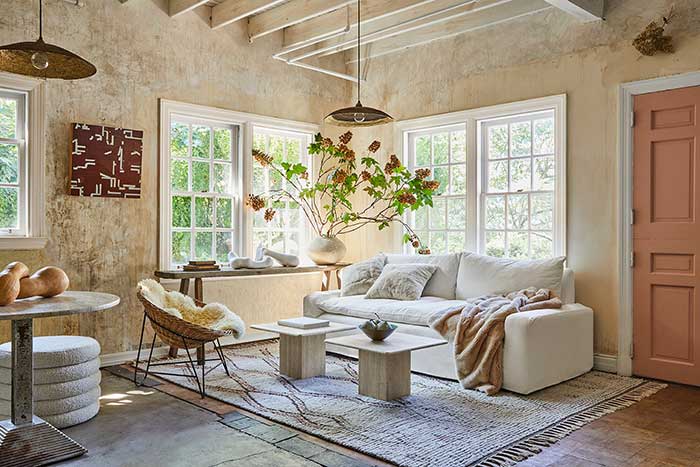 (image: via Domino)
---
CROSS STITCH PEGBOARD
I am really surprised I haven't tried to cross stitch on pegboard yet. That seems like an oversight.
Doesn't this idea by Pretty Life Girls look fun? It would also be an inexpensive way to make a big statement on a wall. Get the details here.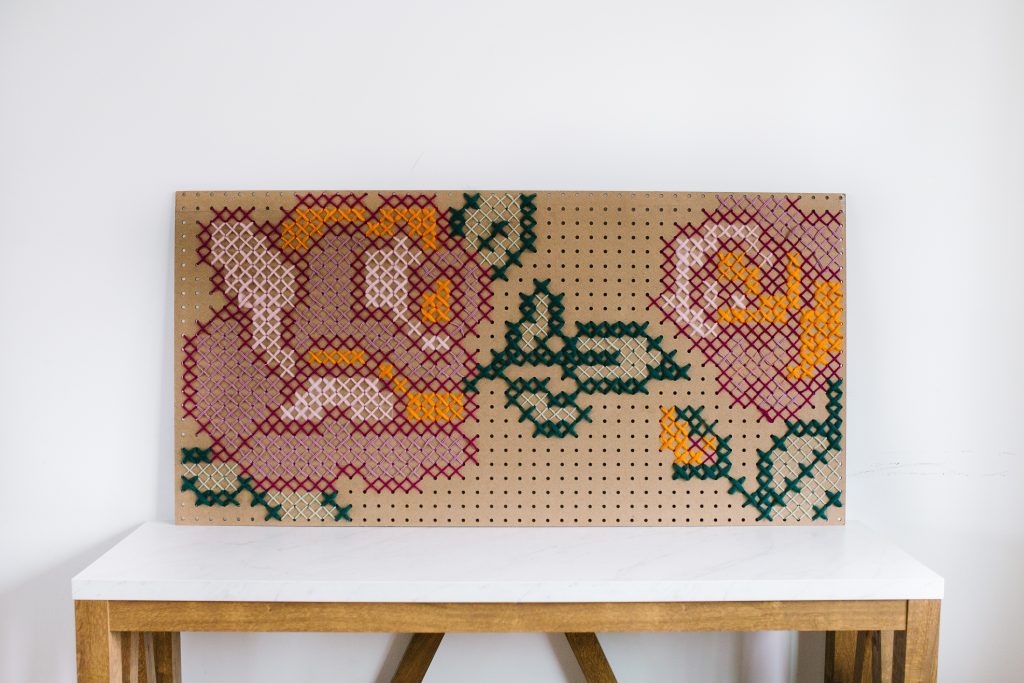 (image: Pretty Life Girls)
---
YOU HAD ME AT 'SLATHERED IN GREASE'
The History Channel's headline about the first woman to swim across the English Channel was the most fantastic thing I've read in a while. Talk about a hero.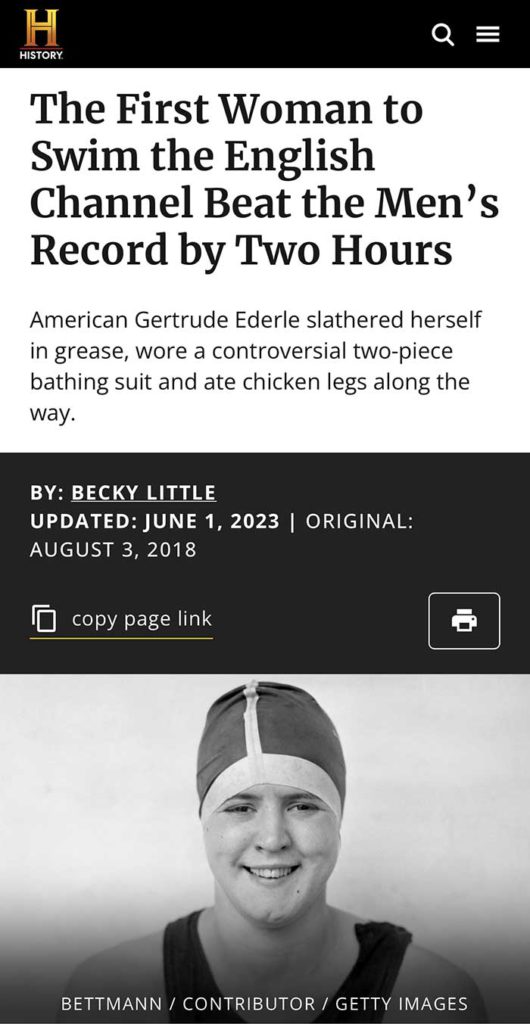 (image: The History Channel)
In 1926, Ederle swam 35 miles across the English Channel in fourteen and a half hours. Swimming the channel is extra tricky because of how the tides change, so you have to swim in a zig-zag.
The two-piece swimsuit was controversial because that was not proper at the time. Ironically, the two-piece swimsuit Ederle made herself was safer for her to wear because it wasn't a heavy wool dress, which is basically what "proper" swimsuits for women were back then.
The article is well worth 3 minutes of your time. What she did for women and women's sports is impressive. Plus, I had no idea what 14 hours in salt water would do to the human body. Talk about suffering for your sport.
---
NOT OPPOSED
I'm not opposed to this method of shoe storage.
My family STILL probably wouldn't be able to fully kick those shoes under the stairs to prevent me from stepping on one and twisting an ankle but I can dream.
See more photos of this home here.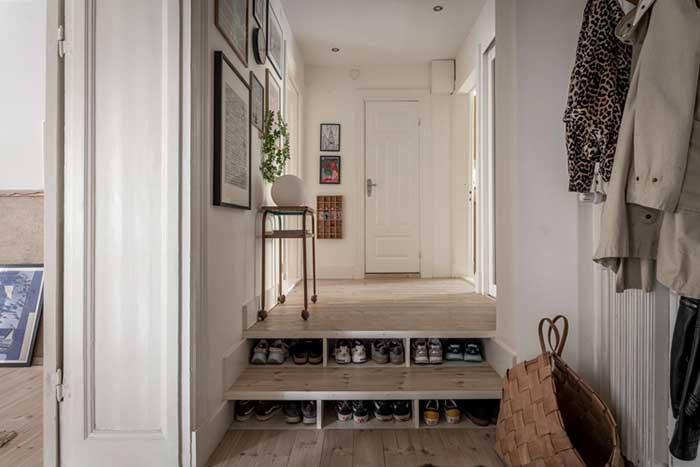 ---
MADE ME LAUGH
El Arroyo restaurant in Texas has become famous for the funny messages on its road signage.
If you need a chuckle, go see more of their funny signs here.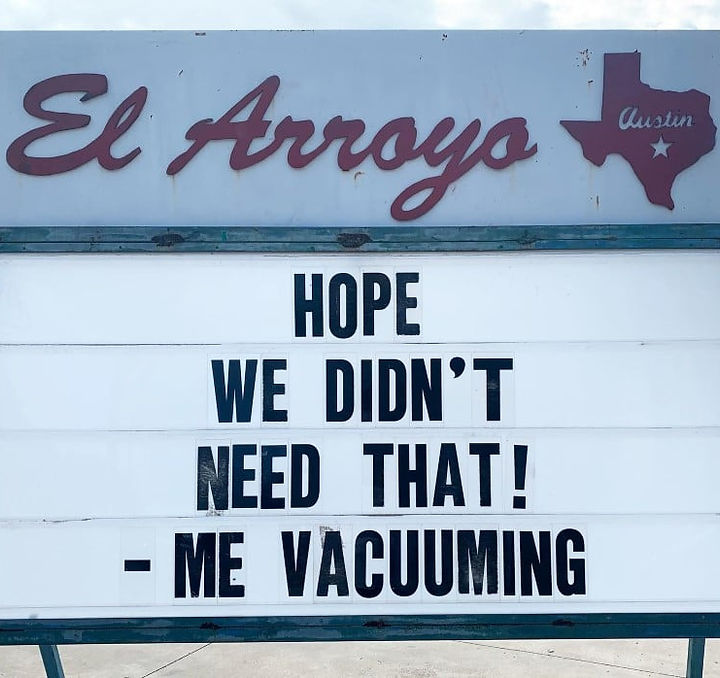 (image: El Arroyo via Only Good News)
I have said that so many times about the Legos I have vacuumed up.
---
BOUGHT THEM TWICE
I like these gold scissors so much that I bought them twice.
Not because I needed two pairs but because we lost the first pair. Did we throw them away accidentally? Are they hiding on a shelf? Are they under one of my children's beds? No one knows. "Nobody" ever knows.
Send your best wishes for this second pair. May they live long and prosper.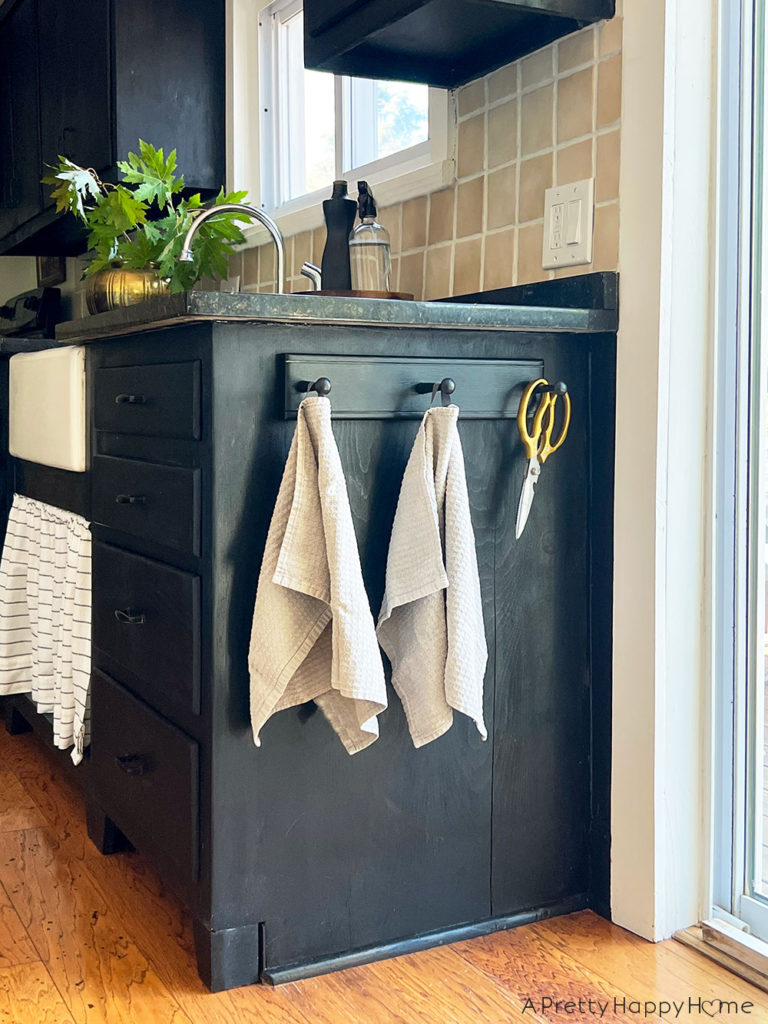 (image: Amazon)
P.S. The description says they are kitchen sheers, so you can use them for cutting food. Let's be frank. I mainly use them for opening up packaging. They have a heft to them and I really like that the two parts don't separate. But the best part? They are pretty and only $12.
---
RAG WREATH
I am here for a rag wreath. Also, rag rugs. Love them.
The beauty of this craft is that you only have to be able to cut strips of fabric and tie knots. Easy peasy. You could customize this to any color scheme.
Go see what wreath form Tanya at twelveOeight used to make this gorgeous rag wreath. You probably have one hiding in the back of your closet!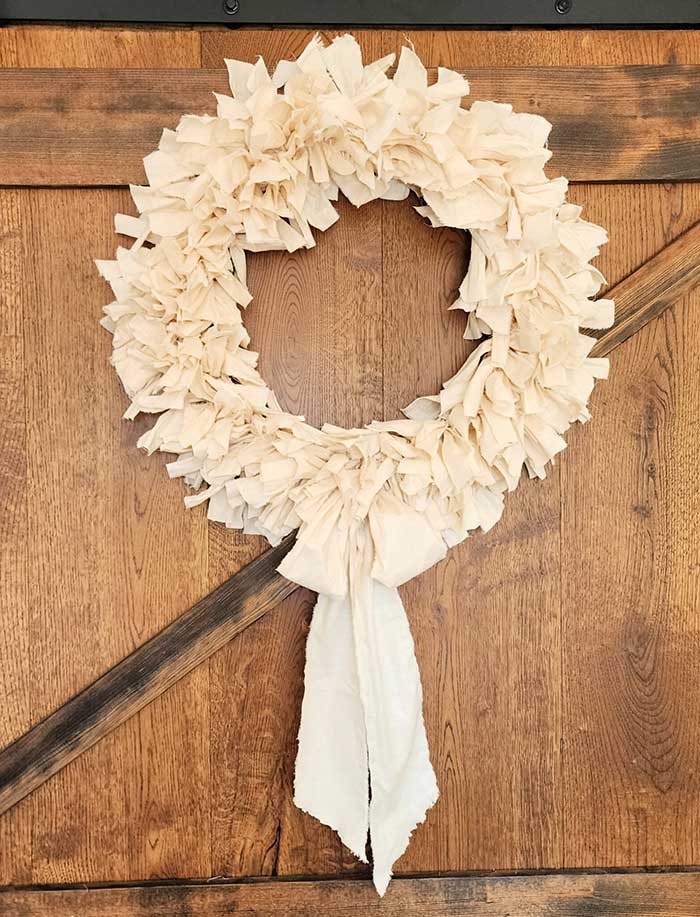 (image: twelveOeight)
---
UPCYCLED
A 21-year-old has been turning her late grandpa's shirts into cute clothes she will wear.
I love this story for a few different reasons. First, the upcycled element. Second, how this activity helped her through the grieving process. Third, she can sew! Last, how she's inspiring others to look at clothing in a fresh, more sustainable light.
Read more about it here.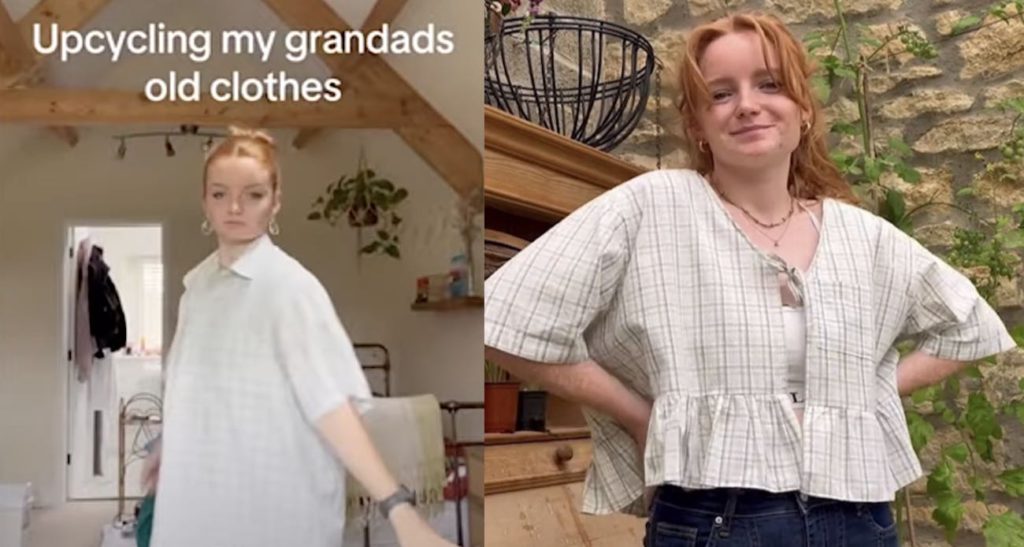 (image: Issy Spurway | SWNS | via Good News Network)
---
FOOD FOR THOUGHT
"People ask me all the time why my designs feel so warm. Not to totally give away my cheat sheet, but it's pretty simple. I walk into a space and I think: Okay, what is good? What can we keep? I'm not looking for perfect. I'm looking for special. At the same time, I'm not trying to make a movie set. I want it to be livable. What most people don't realize is that the first step to adding character and warmth isn't actually about adding anything at all: It's about keeping as much soul as you can."
---
Thank you for reading today's Happy List.
Be good to yourself and others this weekend.
I'll see you back here on Monday.
*affiliate links in this blog post*