Hello, hello! Earlier this week I briefly showed you a mini-paper pumpkin I made before I decided that my fingers were too big to make more of those pint-sized spheres of cuteness. I do adore it though!

That little craft was based on a pumpkin tutorial I used last year to make a whole patch of paper pumpkins using 8.5 x 11 sheets of paper. Seriously, I got addicted and was worried I wouldn't be able to stop. Can you blame me?

The pumpkins mainly survived being packed in a box and trucked clear across the country. They were a little mushed when I unpacked them and some of the tape was coming unstuck, but hey, that's okay. I still love them! Plus, it's hard to tell they are misshapen when they are thrown in a big bowl. 😉
Oh, and I can always make more!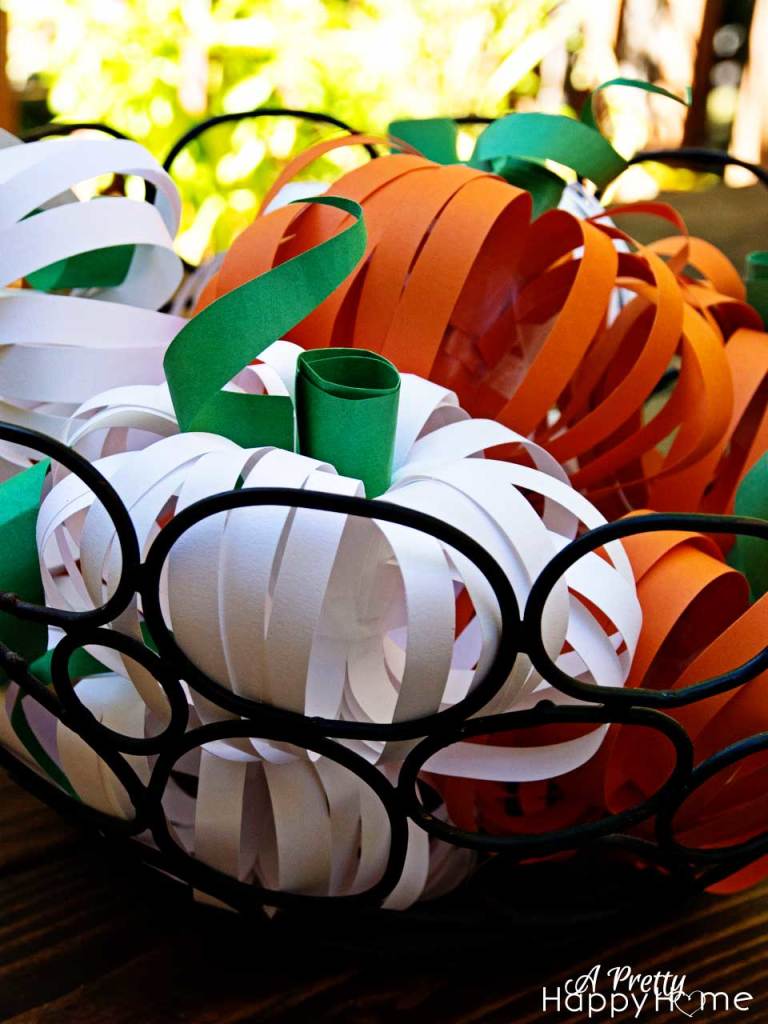 These little paper pumpkins are easy and fun to make. They will look so happy decorating your home this fall! Big thanks to JellyFishJelly for the original tutorial, which isn't online any longer.
I did my own tutorial on how to make these paper pumpkins here
I made the paper pumpkins into a centerpiece here.
Then awhile later I tried to make a book pumpkin. That was an epic fail, so I wrote a how NOT to make a book pumpkin post. Good times.