Here's what's I'm loving this week! As always, it is quite random.
---
Handy Husband is running the Dublin Marathon THIS SUNDAY, October 30. Here's the link to the live tracker for the event: http://track.rtrt.me/e/TDL-DUBLINM-2016
You can also follow APrettyHappyHome on Instagram to see how the race goes. You should follow me anyway – I often post photos you won't see anywhere else on this blog!
---
7 Things You Need to Give Up to be Happy
This article was interesting. We've all heard it before, but sometimes it takes awhile before it sticks!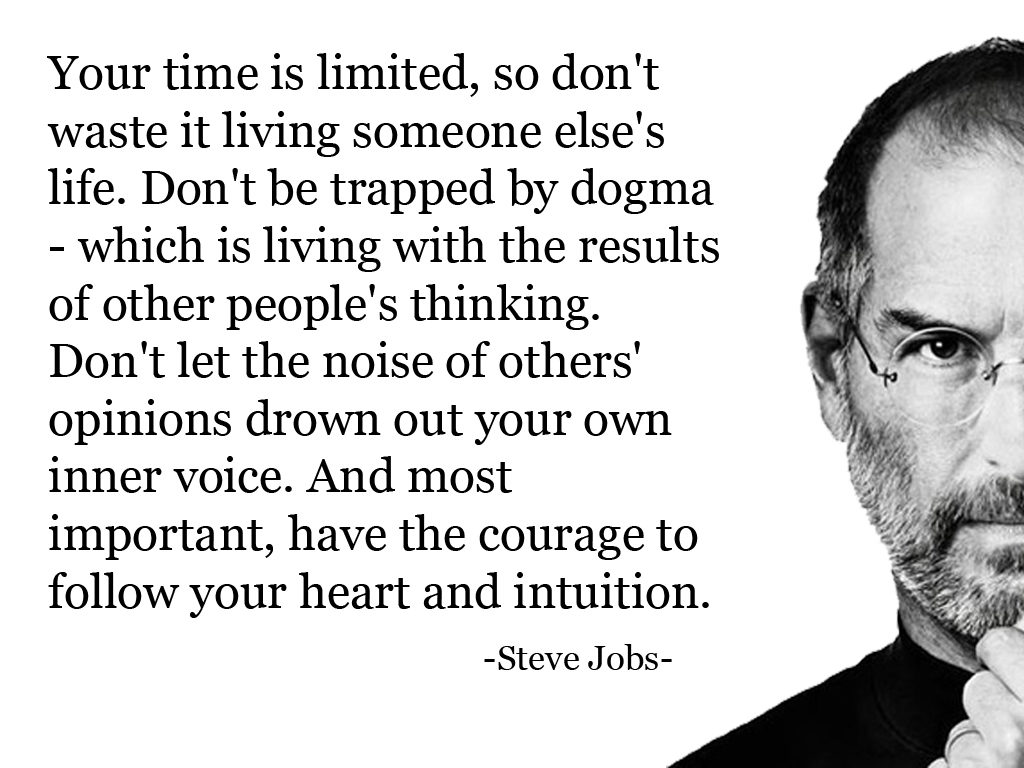 ---
Still missing my piano. Still learning guitar. Sucker for all things musical.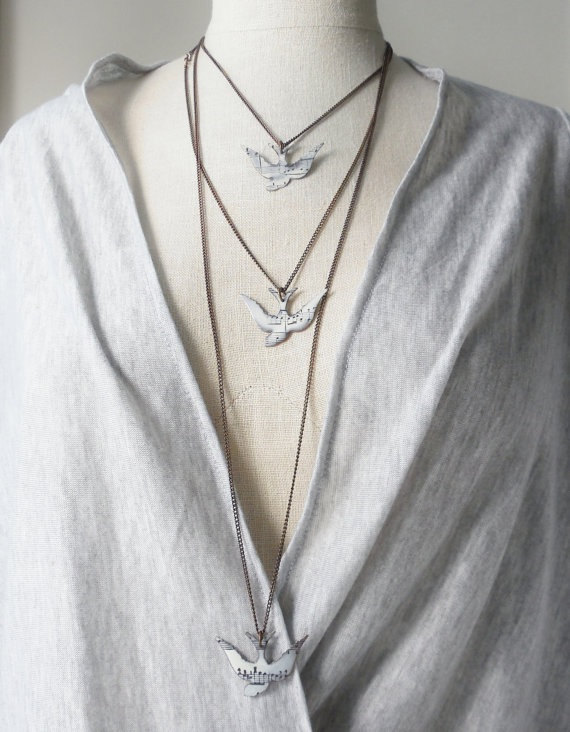 (image)
---
Last Minute Halloween Costumes
Me wearing a costume. Nothing about that is in my comfort zone. This is a fantastic list of pun-y costumes that don't require a lot of effort, but still pass as a costume if you absolutely have to show up in one.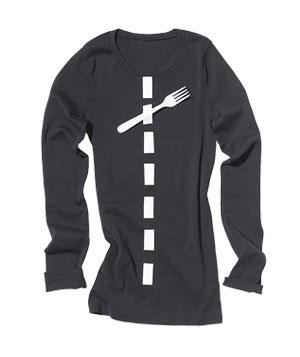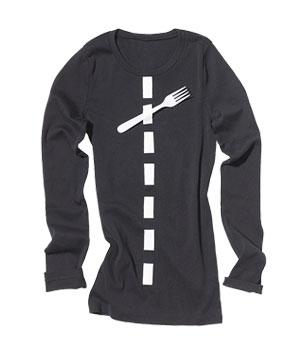 Photo by James Wojcik via
---
I Was Reduced To a Pile of Maternal Goo. Again.
My son learned how to text Daddy this week. Reading and writing for the win! Except now I have to be extra careful…
This is my son texting my husband earlier this week. It starts out with my son texting hello and letting him know it was NOT mommy typing. My husband replies with the funny "I love you" picture. Then it digresses with my son trying to type the word "fart." So proud.
And then, after a reprimand from me about the fart thing, in the most painfully slow text exchange ever with lots of "what letter comes after…?" my son made up a joke and sent it to daddy.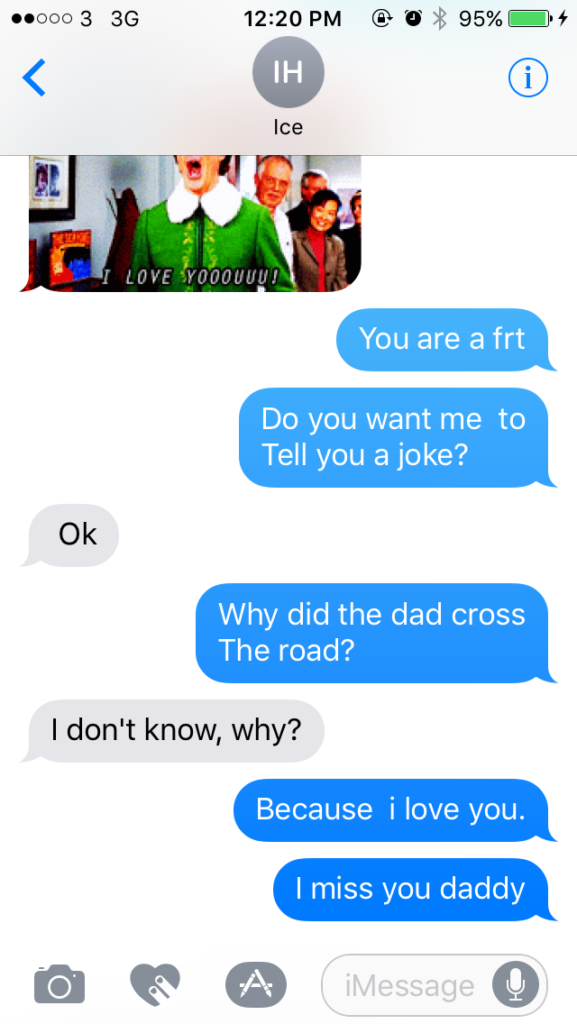 If that doesn't tug at your heart strings, I don't know what will. It still makes me feel all mushy inside.
In true kid-fashion, when daddy got home, my son verbally recited the entire exchange. "Daddy! Did you see I said "why did the dad cross the road?" And then you said…"
Jury is still out on whether or not he understands that texting is a form of communication.
---
If I knew anything about clocks, this is something that should (theoretically) be an easy DIY. However, the workmanship of this particular Etsy shop seems to be pretty stellar and they reuse old bicycle wheels.
I can easily imagine this clock in my boy's room. Maybe an office. Definitely if you own a bicycle shop you should have one of these!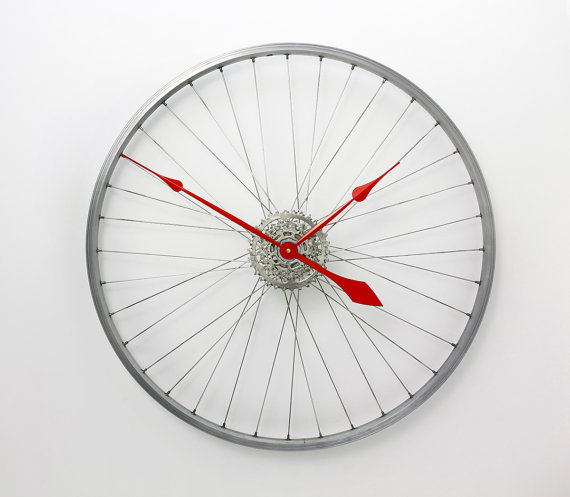 (image)
---
After making my color-wrapped wheat this week, I've got wheat of the non-bread variety on the brain. What else can I make with it? I like this horseshoe-shaped wreath from Country Living and I'm pondering how adaptable it is to other plants – like the greenery from my yard.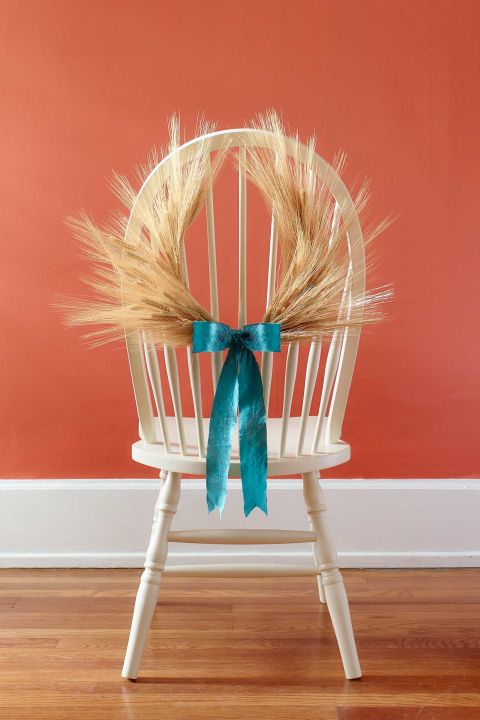 (image)
---
All right, folks! That's it for this week! I'm off to prep for a fun Halloween weekend! Hope you have a happy weekend too!