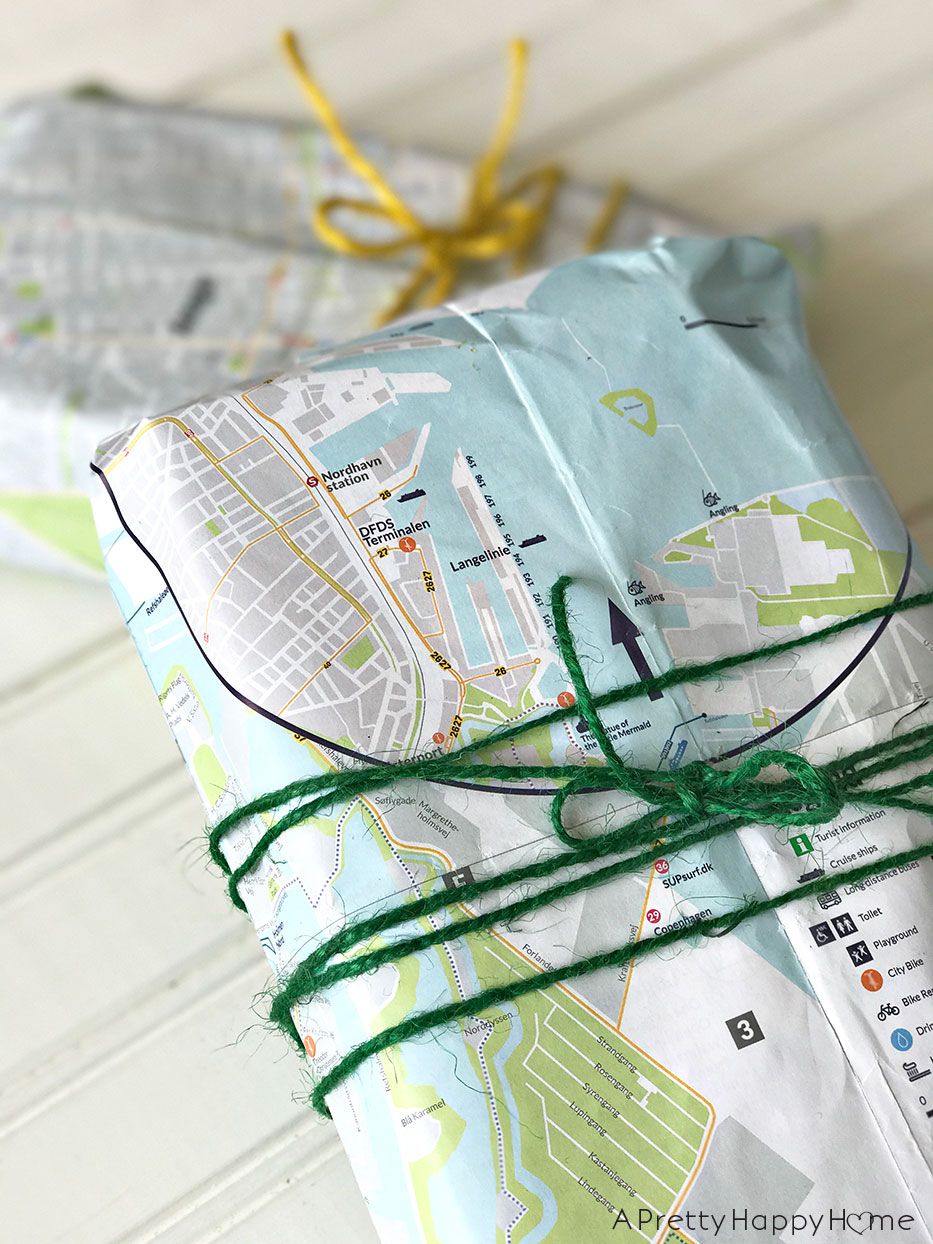 Tourist Maps Make Great Wrapping Paper
Monday's post was a little heavy, emotionally speaking, so let's reel it back in, shall we? Besides, this blog, similar to the inner workings of my brain, thrives on randomness and abrupt topic changes. Keep up! Keep up! The whiplash is worth it.
How many of you have traveled someplace new and picked up a tourist map (or 3 because each of your kids needs their own map even if they ask you to hold it 7.3 seconds later, thank you very much)?
*raises hand*
Then how many of you have chucked that map(s) in the recycle bin or garbage when you were finished?
*raises hand*
If one of your tourist maps survives the trip in good shape, don't throw it away!

You can reuse it as wrapping paper!
It's fun. It's unique. It's economical.
It works for any gender or age.

And those map creases are an excellent cutting guide.
I did have to repair a slight tear in one of the creases with a bit of tape, but when I'm wrapping a Nerf gun for a 7-year-old, perfection is not at the top of my priority list.
Actually, perfection is rarely at the top of my priority list. Makes life so much easier!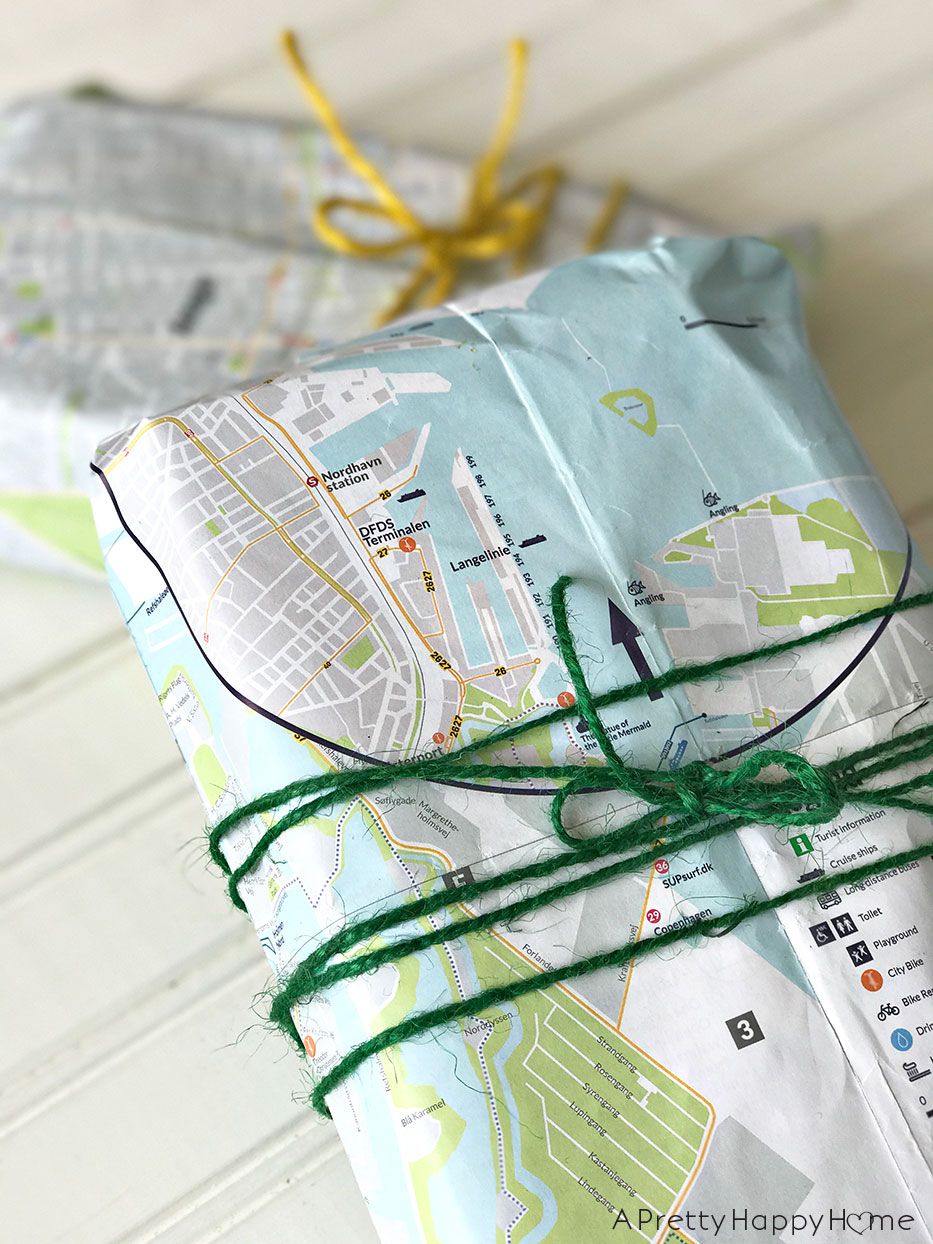 I was carrying these presents through the mall on our way to a birthday party at a miniature golf place. I stopped to pick up a free sample of a sports drink the college kids were handing out. I meant to do a "grab a free bottle fly by" because we were on a timeline, but the kid stopped me and said, "is that map wrapping paper?"
I said "Well, it's a map that I'm using as wrapping paper."
"From a real place?" he replied.
"Nope! From a fake place!"
Kidding, I didn't say that. I thought it, but my internal filter was working that day.
What I actually said was, "Yes, from our trip to Copenhagen."
"WOW! That's such a good idea!"
As a side note, I do love it when college kids think my ideas are great. It gives me that "I've still got it" feeling.
Then I talked to him for another 3 minutes about how expensive we found Denmark to be compared to Ireland while Handy Husband tapped his foot waited patiently for me to stop holding court with my adoring fans.

Not only is a tourist map a great item to reuse as wrapping paper, but it is also a conversation starter. These win-win ideas make me ridiculously happy!
And in this case, since I reused and thereby helped the planet, I think this was a win-win-win idea.
---
Thanks for being here today! If you have time, I have another post…
Visiting Ireland: Cliffs of Moher and Aran Islands with Kids