It's starting – just starting – to feel like winter where I live and basically my response is NOOOOO!
But enough about my issues.
This week I shared a glimpse into my married life a recipe for Rhubarb Scones. That sentence makes no sense unless you read the post about Rhubarb Scones. Also, all the rhubarb lovers came out of the woodwork. There are so many of you! Who knew?
I also shared another story from the train. Several months ago I shared this one, which was pretty deep because we talked about my least favorite 4-letter word – hate. This time the conversation was all about superpowers. Kids have a refreshing way of viewing the world and that's really what this story was all about.
Here are some things that made me pause in my scroll this week.
---
MODERN FARMHOUSE
In general, I tend to be drawn to the character of older homes.
However, if I was to build another new home, I'm 92% certain I would prefer it to be in the style of a modern farmhouse like this one.
By the way, I just discovered this Instagram account – Christiandawdesign – and it has a ton of exterior home eye candy.
Also, check out the cool house number sign in the bottom left of the photo.
---
CUTTING BOARD
Autumn is not over and I just spied this awesome tempered glass cutting board
on Amazon. It looks like a chalkboard! How cool is that?
It would be so cute propped up on your counter. For less than 20 bucks it would also make an awesome hostess gift if you're doing Thanksgiving at someone else's house.
---
WRAPPED PILLOW
Why is it the simplest things are often the most brilliant?
I love this idea for Christmas decorating from Country Living.
I think this would work even if your pillows aren't Christmas colors.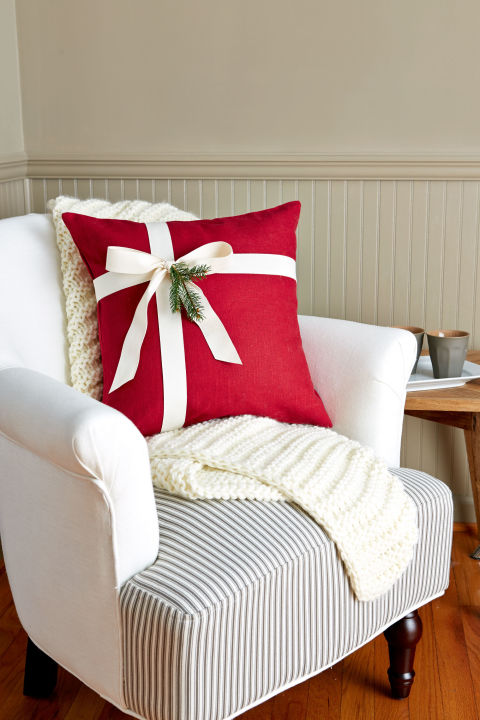 (image)
---
DIY POLAROID COASTERS
If you are patient and a bit crafty, you could make coasters that look like Polaroid pictures! All you need are your Instagram (or any) photos, white ceramic tiles and some glue/sealant.
Get all the details and a ton of helpful tips from Darkroom and Dearly.
This would make a great Christmas gift!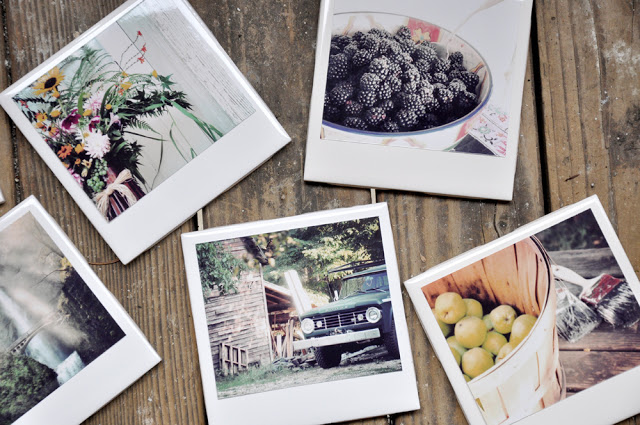 (image: Darkroom and Dearly)
---
CLEVER HANDSAW REUSE
I was searching for something else (isn't that always the case) and got sidetracked by this idea for turning a handsaw into art by OlySignCo. on Etsy.
I don't know that it would work in my house, but in someone else's house it would look super neat!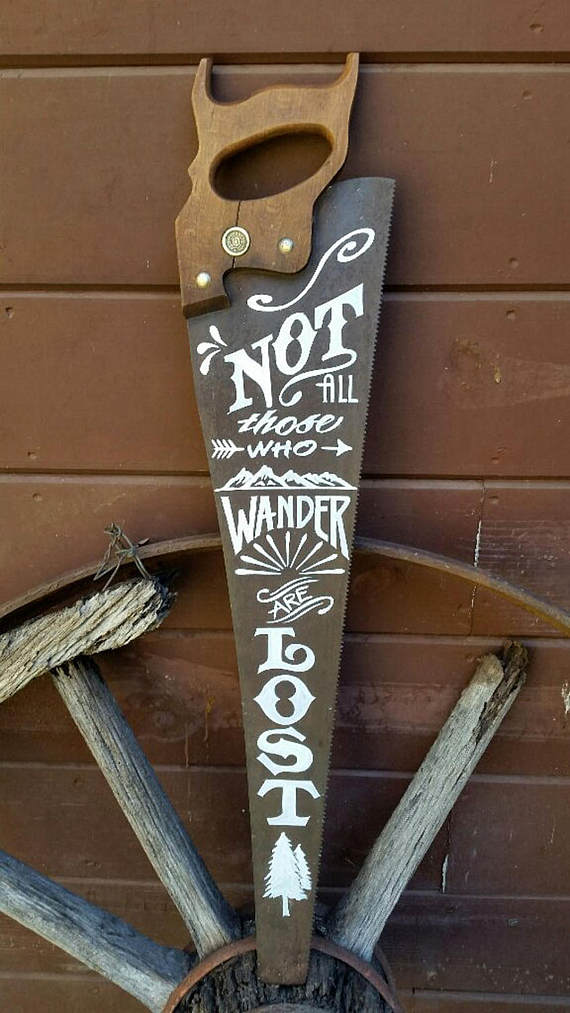 (image)
---
BOOK WALL
I have no idea where this is or why it was done, but it just looks neat. Doesn't it?
---
WHITE ELEPHANT GIFT IDEA
Handy Husband needs an under $20 gift for his office holiday party and we found the best white elephant gift of all time
!
How can you beat this unicorn wine holder
 from Amazon? It is TERRIBLE and terribly amazing. I'd never want to receive this, but I'd love to give it as a gag gift! This will be the gift that keeps getting recirculated every year. It's that good.
---
YAY FOR POMEGRANATES
This Fall Farmers Market Salad from What's Gaby Cooking looks divine.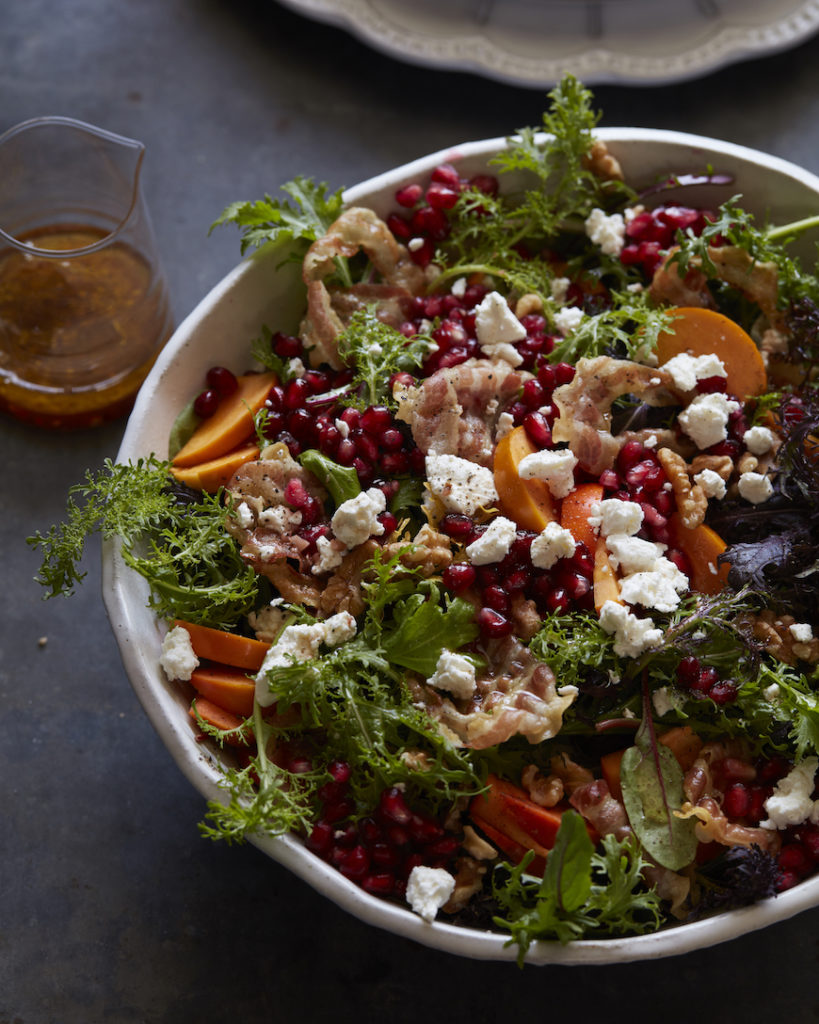 (image: What's Gaby Cooking)
---
BEST USE FOR REPURPOSED CROCHETED HANDWORK
I haven't done anything with my mom's crocheted doilies and other handwork, but this idea gave me all the feels.
Sarah from She Holds Dearly used a crocheted (at least I think that's crochet) table runner to embellish her curtains. How clever is that?
(image: She Holds Dearly)
---
I HANG OUT ON INSTAGRAM
If you're not following me on Instagram yet, come join the fun!
If you're taking a break from social media – I don't blame you – but you can always see what's going on by clicking here.
---
Have the happiest of Fridays, everyone!
*affiliate links in this post*