We are approaching mid-January! How's 2018 treating you so far?
My kids resumed school this week. I was ready to get back to a routine. Then I remembered that routine involves homework 4 nights a week. *sigh*
This week I shared our trip to Barcelona with you! I had never been to Spain, so it was fun to see a completely new place. We tried to practice our Spanish language skills while we were there and it really makes me wish I would have studied abroad while in high school.
On Wednesday I asked for your advice on what to do with my latest junky find. Thank you for joining in on the conversation on Facebook! If you haven't sent me your ideas, I'd love to hear them!
My first Happy List of 2018 is quite the mash-up!
---
EMILY HENDERSON LIKES MY SHEETS
People. Do you see the blue diamond pillowcase on this bed? Right behind Emily Henderson's arms?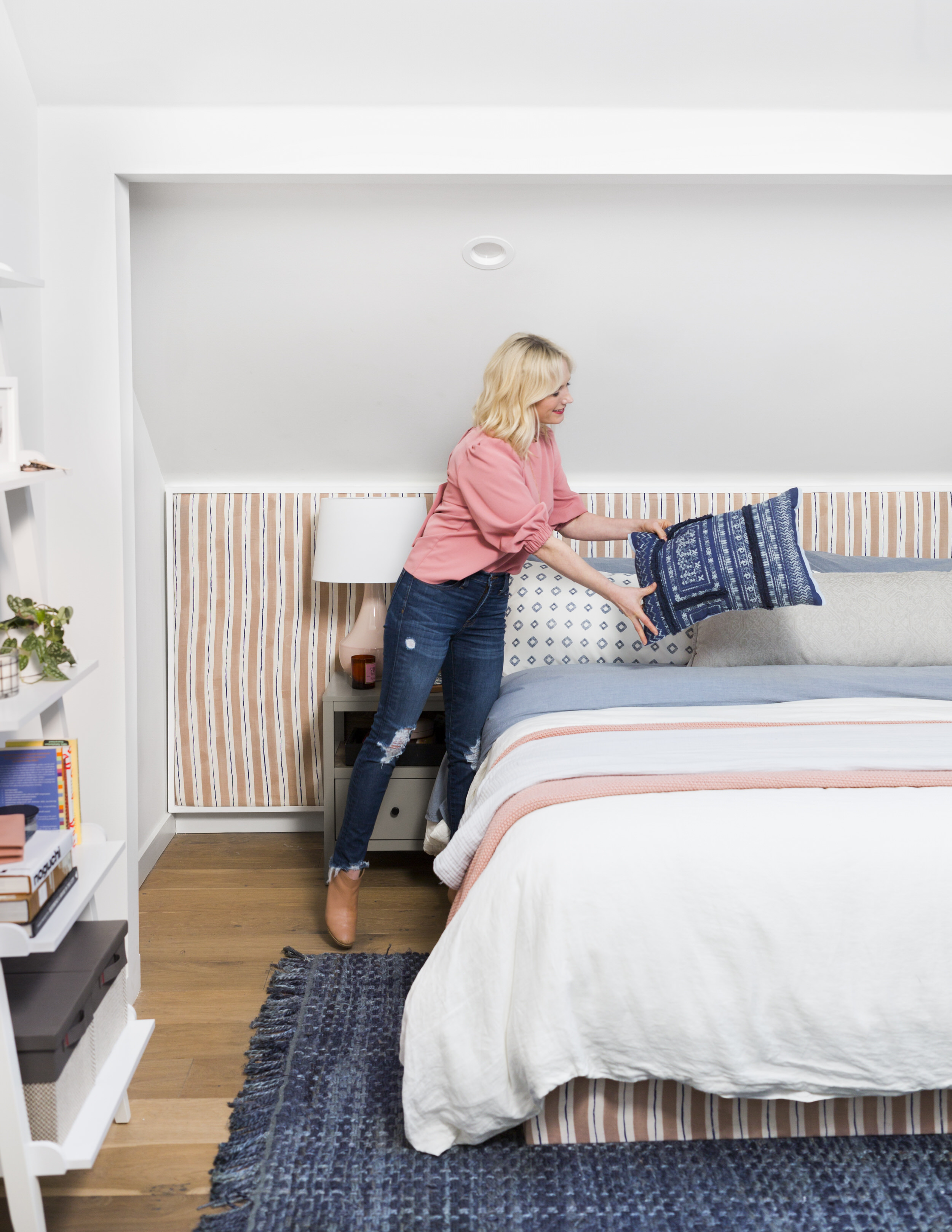 (image: Style By Emily Henderson)
Those are my sheets! I bought them at Target this summer and brought them home to Ireland in my suitcase. I think I've explained this before, but American king-sized beds are not a thing in Ireland. Therefore, king-sized sheets are not a thing either.
Anyway, I LOVE my sheets. Absolutely love them. It's probably my 4th or 5th set of Target sheets and they wear really, really well.
Here they are on my bed. I still love my upholstered headboard
 too.
I'm enormously kind of tickled that I selected something for my home first that the famous and talented Emily Henderson selected for a client.
---
DIY LIVE EDGE BATH BOARD
I'm the sort of person who WANTS baths to be my thing. In reality, I just can't seem to get all the joy out of a bath that bath lovers seem to. And my hands are always wet, which doesn't work for turning the pages of a book or even worse, my Kindle.
What caught my eye for this DIY besides the live edge was the phone stand. I might be more likely to soak if I could prop my phone or iPad up in a semi-safe spot to binge watch The Crown on Netflix. I'm on Season 2, Episode 8, by the way.
Jenni from I Spy DIY has a full tutorial for you on this clever DIY!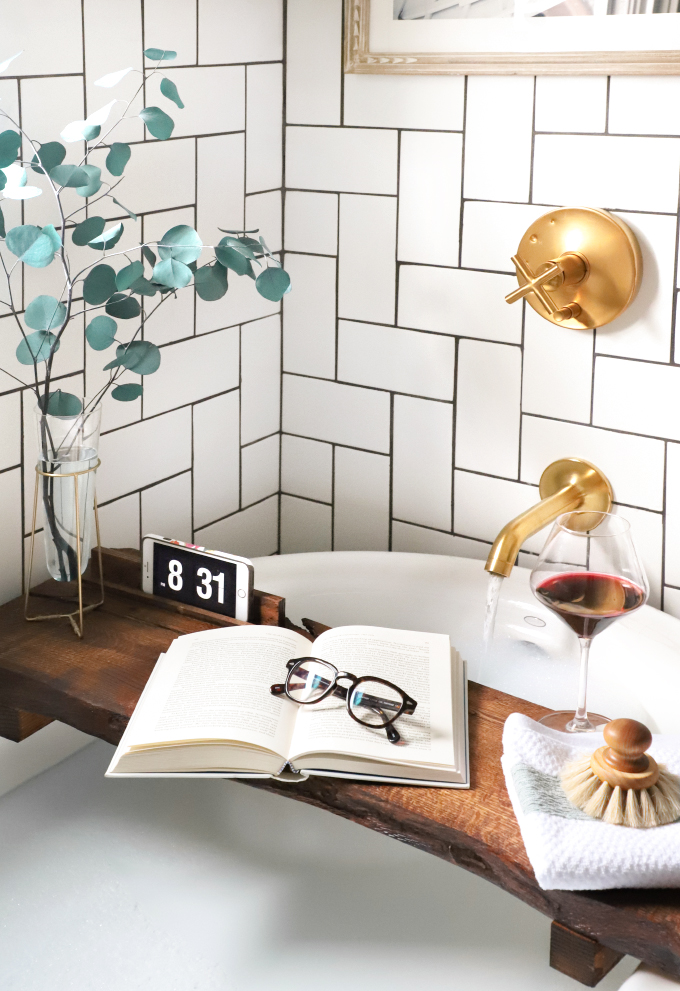 (image: I Spy DIY)
---
A WHOLE NEW LEVEL OF ADVERTISING
Speaking of things that happen in bathrooms…
I can't decide how this next one makes me feel. At first I thought it was April Fools. Now, I swing back and forth between "it's catchy" and "just wrong."
Anyway, you can now pee on an IKEA ad to see if you are pregnant. If you are pregnant, the price of the crib lowers. I don't know the logistics after that on getting your crib. I have no need to know.
According to this article in Ad Age/Creativity Online, IKEA used the same science that regular pregnancy tests use.
(image: Creativity Online)
---
SNOW ACTIVITY
For all of you getting pounded with snow lately, here's an idea to do with the kids or grandkids.
---
PEOPLE BUY WEIRD STUFF AT WALMART
Here are the top selling items people are buying at Walmart as reported in Business Insider.
Grape flavored drink mix in Ohio? Mayo in North Carolina?
For full details on how Walmart came up with this list, read the article. Yes! They track your purchases.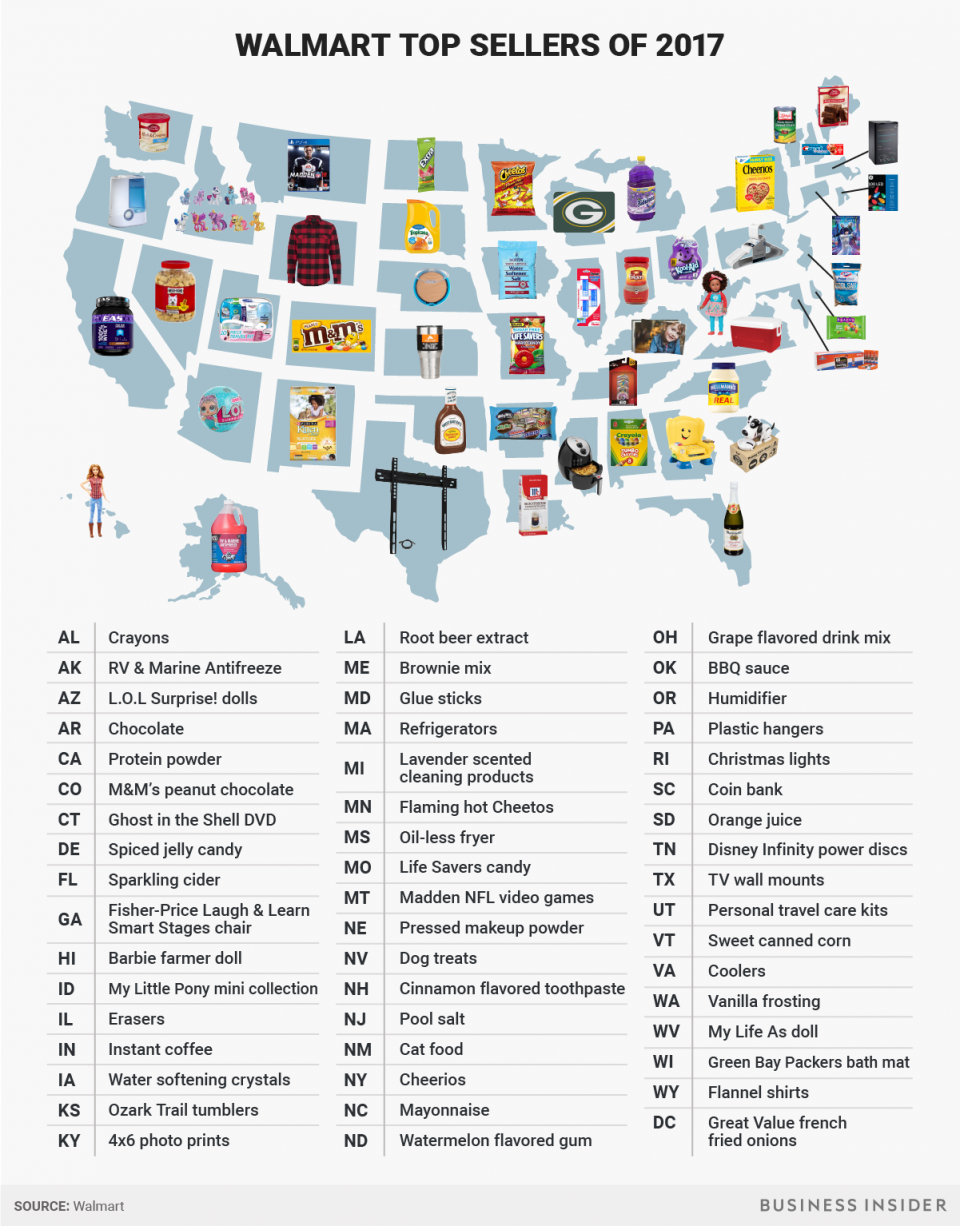 ---
FOUNTAIN OF YOUTH?
I generally don't buy into product hype, but I did feel a flicker of hope deep down in my soul when I read an InStyle article that said Kiehl's Powerful Strength Line Reducing Concentrate sells one bottle every minute around the world.
So, it's probably not as popular as some of the things sold at Walmart – like glue sticks in Maryland – but, it's still pretty popular for a $62 bottle of unicorn magic.
I made that last part up. I don't know if there really is unicorn magic in the bottle, but I'm kind of curious to know.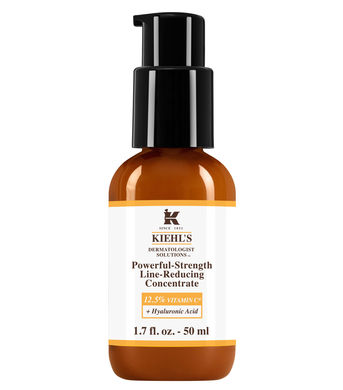 ---
LEARNING TO FALL
The Dutch are not simply relying on anti-aging serums to ease them gracefully into their best years. Nope. They have a more practical approach –  teaching elderly people how to fall. This article in the NY Times explains how the program works. Have you heard about this?
From the article written by Christopher F. Schuetze, "The Dutch, like many elsewhere, are living longer than in previous generations, often alone. As they do, courses that teach them not only how to avoid falling, but how to fall correctly, are gaining popularity."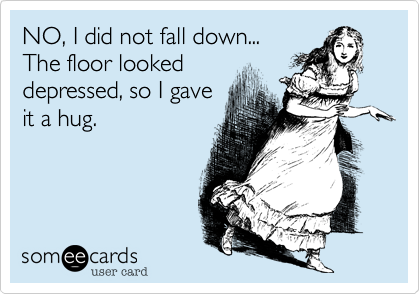 I think I would benefit from this class now!
Just saying.
Ironically, my name means graceful. HAHAHAHA!
---
RED PEPPER CASHEW PASTA
I have never made a cashew sauce. Have you? One with a little spice sounds right up my alley and I'm curious to try this recipe from Pinch of Yum.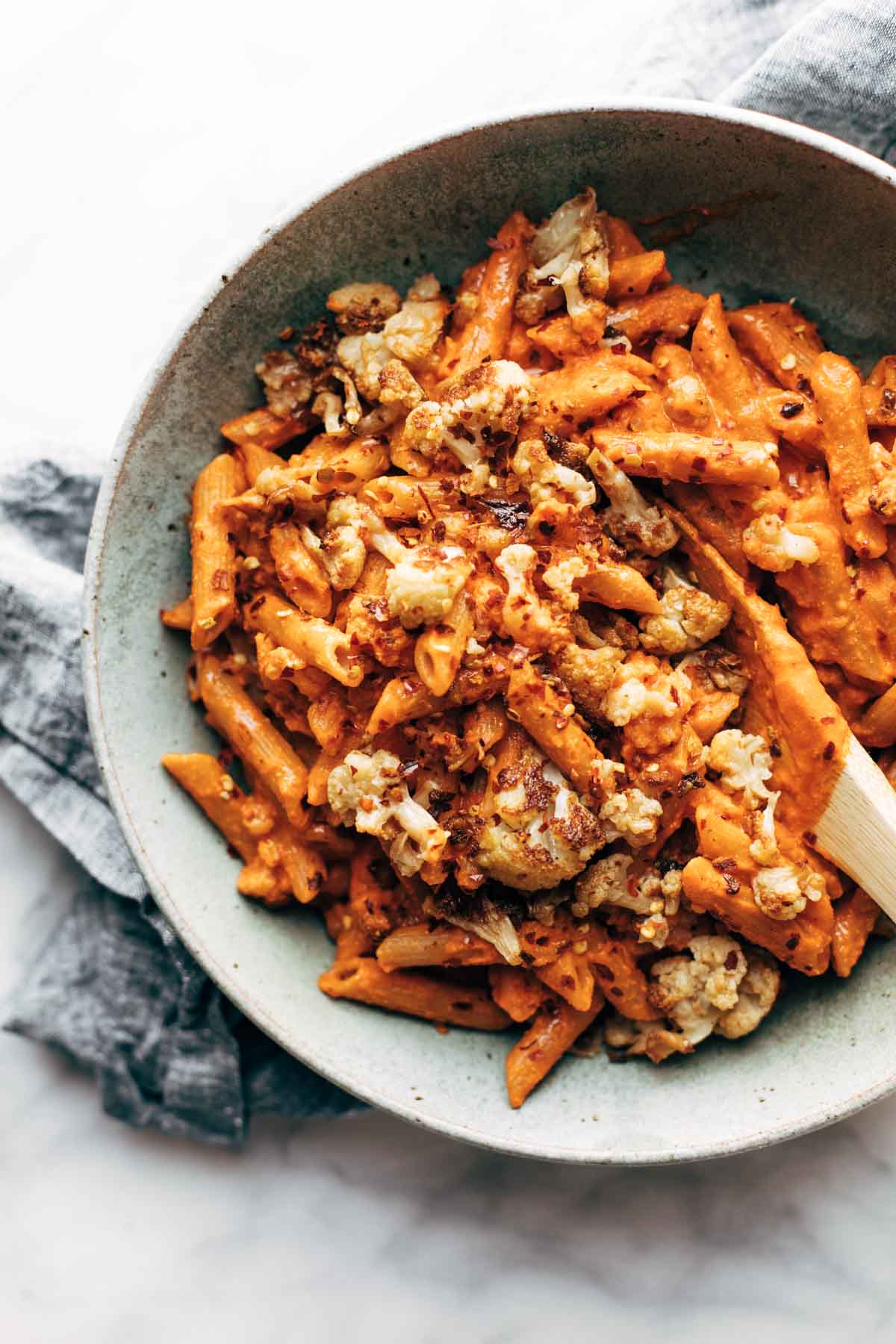 (image: Pinch of Yum)
---
LIME WASHED WOOD
Have you ever lime-washed wood before? That's what caught my eye on this Instagram post by BeautifulChaos.Home. I have no idea how it is done, but I'm curious to find out.
I do love how those doors look!
---
THE PRETTIEST BARN
Growing up on a farm, barns were practical places. Necessary places.
They weren't places where you'd find fancy chandeliers. The only thing colored white in a barn would be nothing the spots on a cow.
Now, look at this barn all fancied up for weddings and events! It's the prettiest barn I've ever seen. It's the White Sparrow Barn in Quinlan, Texas, and I absolutely adore it.
There's a lot of architectural and event eye candy on their site, so check it out!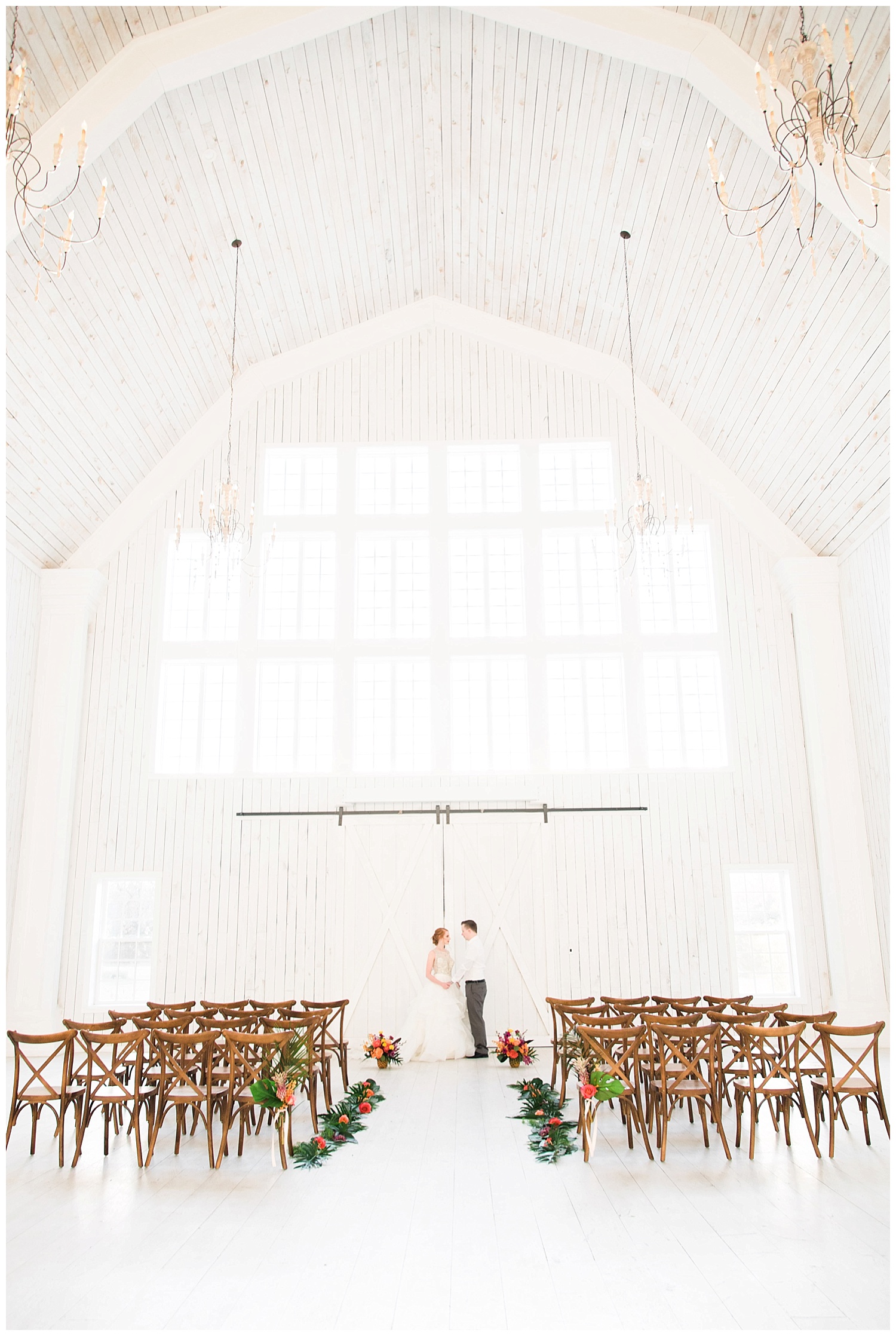 (image: The White Sparrow Barn)
---
Happy Friday, everyone! Here's to an amazing weekend!
*affiliate links used in this post*