Would I Make It Again? Cheese Tea
Yes, you read that right.
CHEESE. TEA.
Apparently, cheese tea is a thing now. Regular tea wasn't good enough, so we had to fancy it up with cheese?
They should have come up with a better name for it though.
I mean…gross.
The cheese tea trend originated in Taiwan about 5 years ago according to this article. Instead of tasting like cheese the tea is supposed to taste like cheesecake.
That sounds better.
But, wait. The original recipe is made with POWDERED CHEESE.
*gag*
That does not sound better, but my only experience with powdered cheese is from a box of mac n' cheese. I'll try and reserve judgment on that topic.
The new, adapted version is made with cream and cream cheese, hence the cheesecake or milkshake descriptions.
Phew. Back to sounding better.
I watched this video – it was actually pretty funny – and decided to try their cheese tea recipe.
I thought I'd experiment with making cheese tea with three different types of tea: Bigelow Orange and Spice, Premium Selection Black Chai Tea and Twinings Peppermint Tea.
I brewed a cup of each, let the tea cool and then poured the tea into a glass with ice.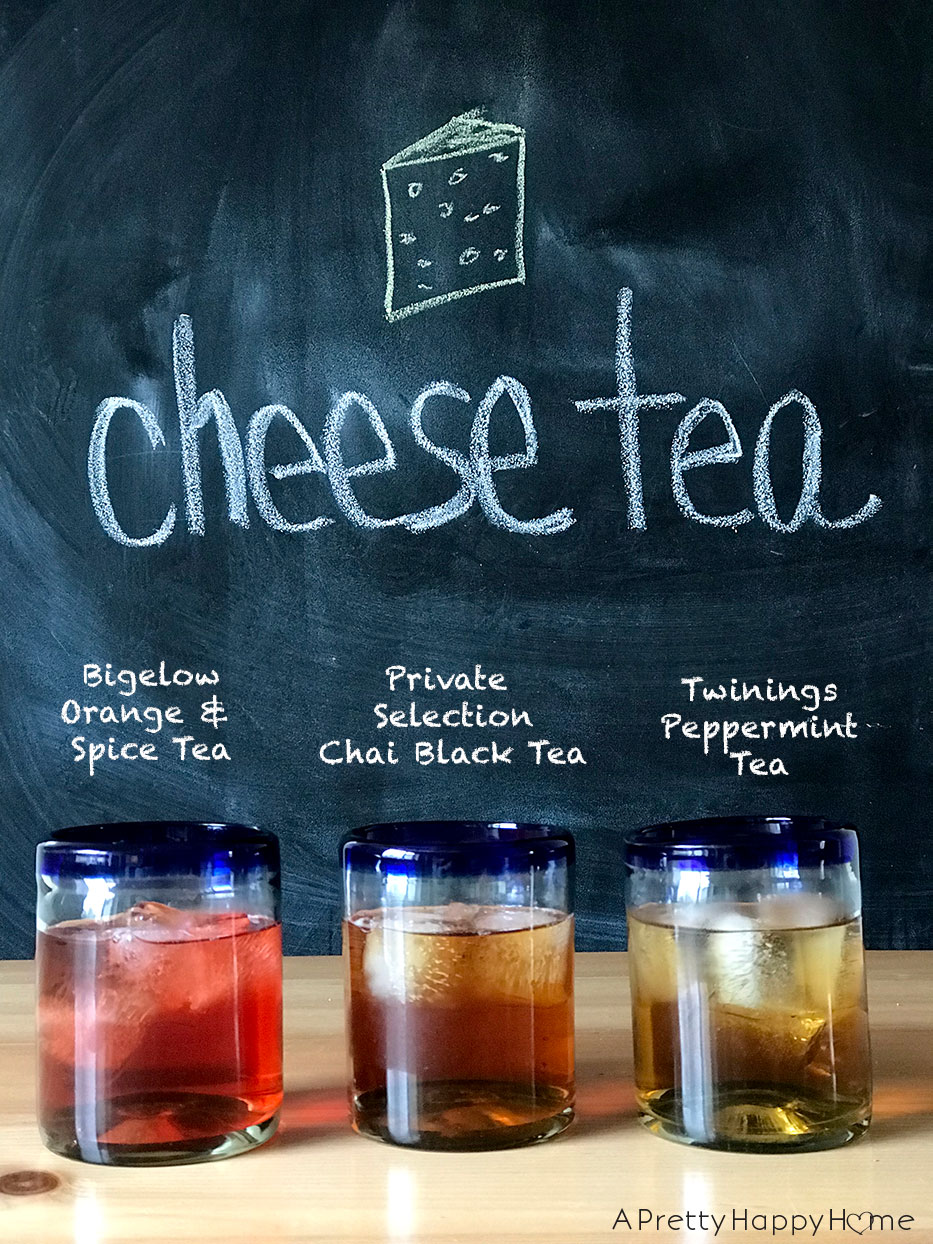 I used the YouTuber's (HellthyJunkFood) recipe cut in half, which is as follows.
Blend together:
1/2 cup heavy cream
1/4 cup evaporated milk
2 tablespoons white sugar
2 tablespoons cream cheese
Dash of salt
This was MORE than enough for 3 servings. Then I spooned it on top of the tea.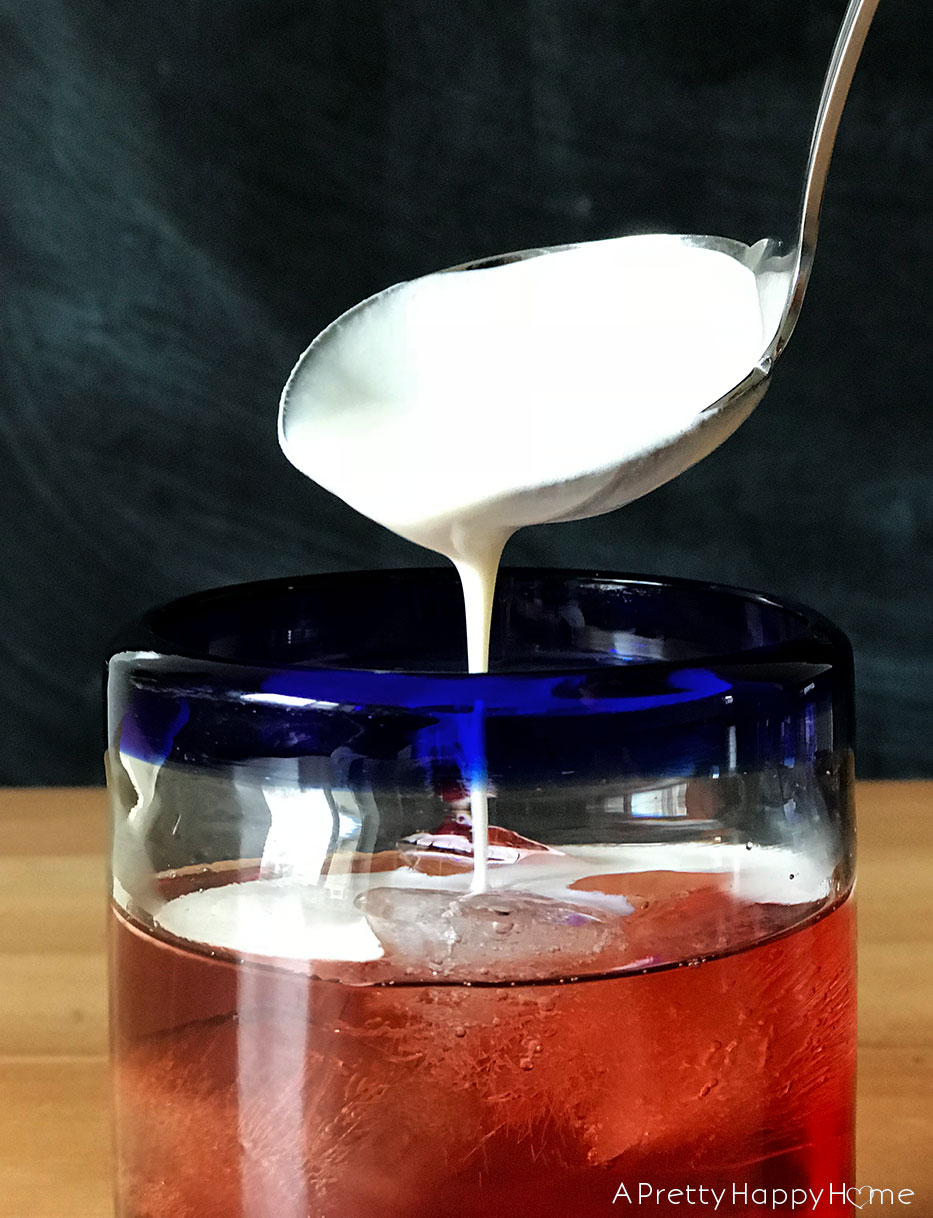 I read the cream is supposed to sit on top of the tea and then when you drink it you get a sip of cream and sip of tea.
Mine wasn't thick enough to just sit on top. Part of the cream blended in right away, so that could be my mistake.
It sure looks pretty though.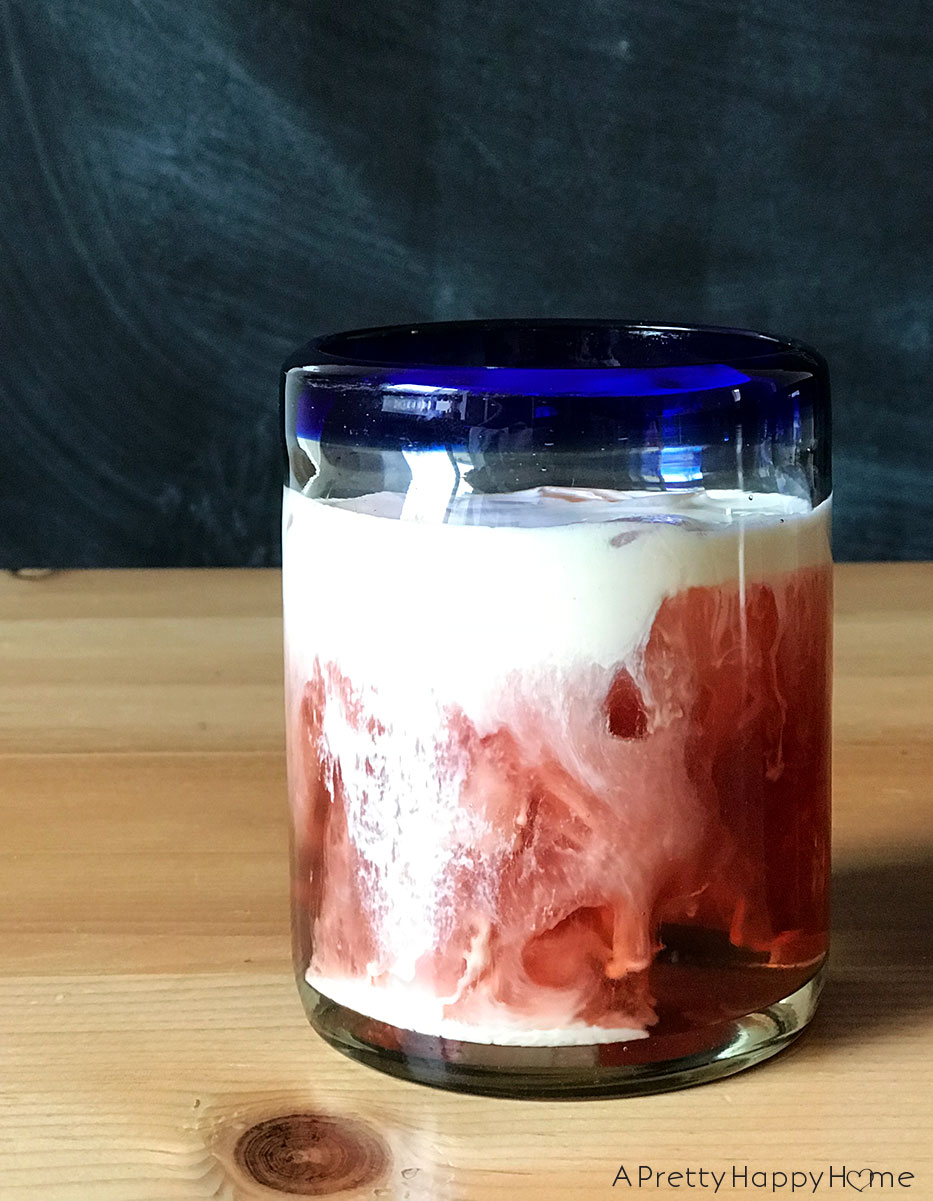 Then we did the taste test.
My 10-year-old liked the orange tea the best.
Handy Husband thought the orange tea and the chai tasted the best.
I thought they all tasted fine, but that the cream needed to be sweeter. The peppermint one reminded me of a holiday drink.
My 7-year-old thought they were all disgusting.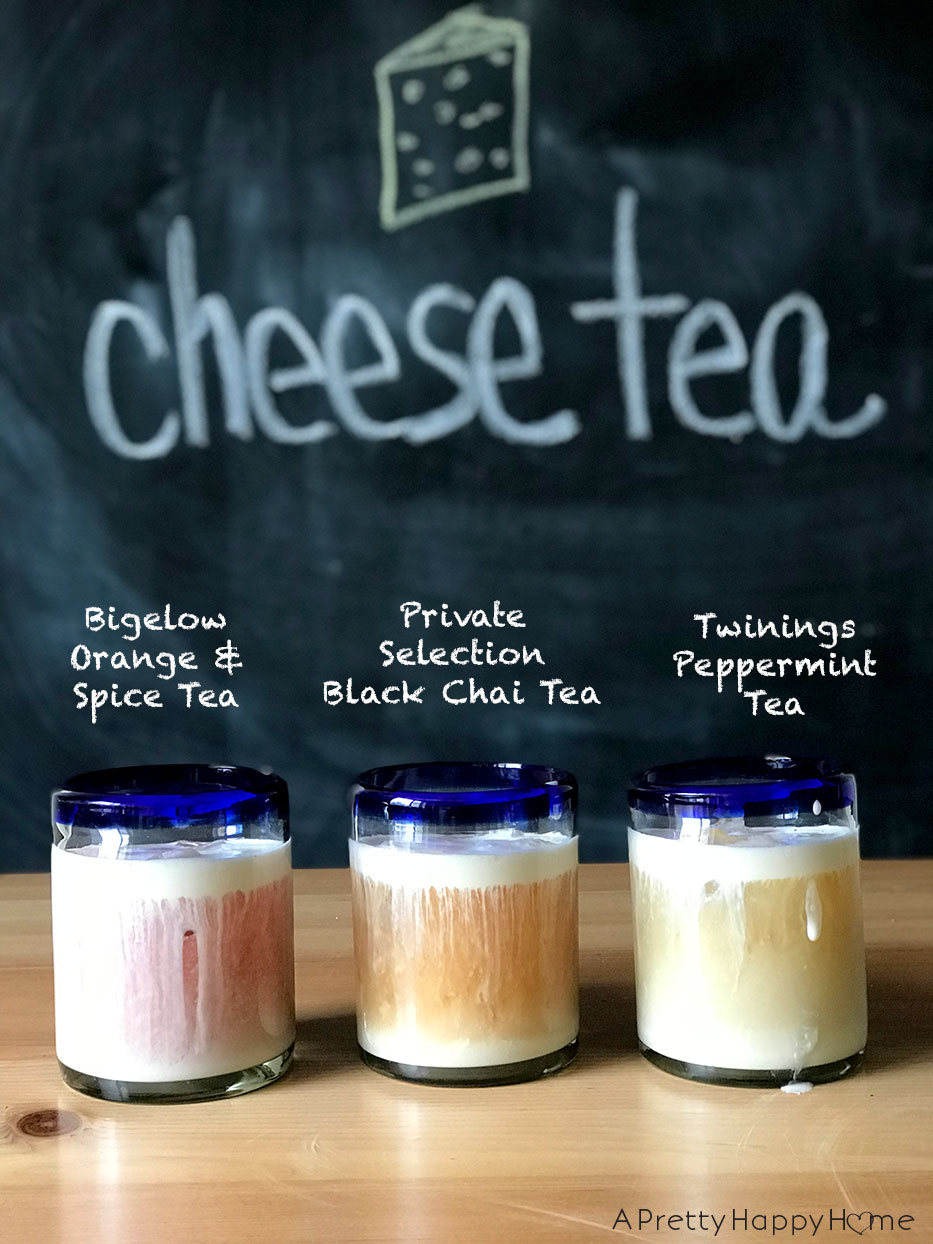 I didn't like any of them enough to drink an entire glass though. Handy Husband drank all three and then later asked me, "do I want to know how much cream I just drank?"
Nope.
Would I make cheese tea again? No. At least not using this recipe. I thought it was a lot of effort for something that essentially tasted like tea and cream. I could have dumped cream and sugar in my tea and achieved the same-ish effect without going to the trouble of mixing up all the ingredients.
Now, that said, I'd be happy to try the real version of cheese tea so I can understand what all the hype is about.
---
P.S. My glasses with the blue rim are from World Market. *affiliate link*
---
Other recipes in the Would I Make It Again Series:
Would I Make It Again: Chile Lime Almonds
Would I Make It Again: Rhubarb Scones
Would I Make It Again: Korean Beef Bowl