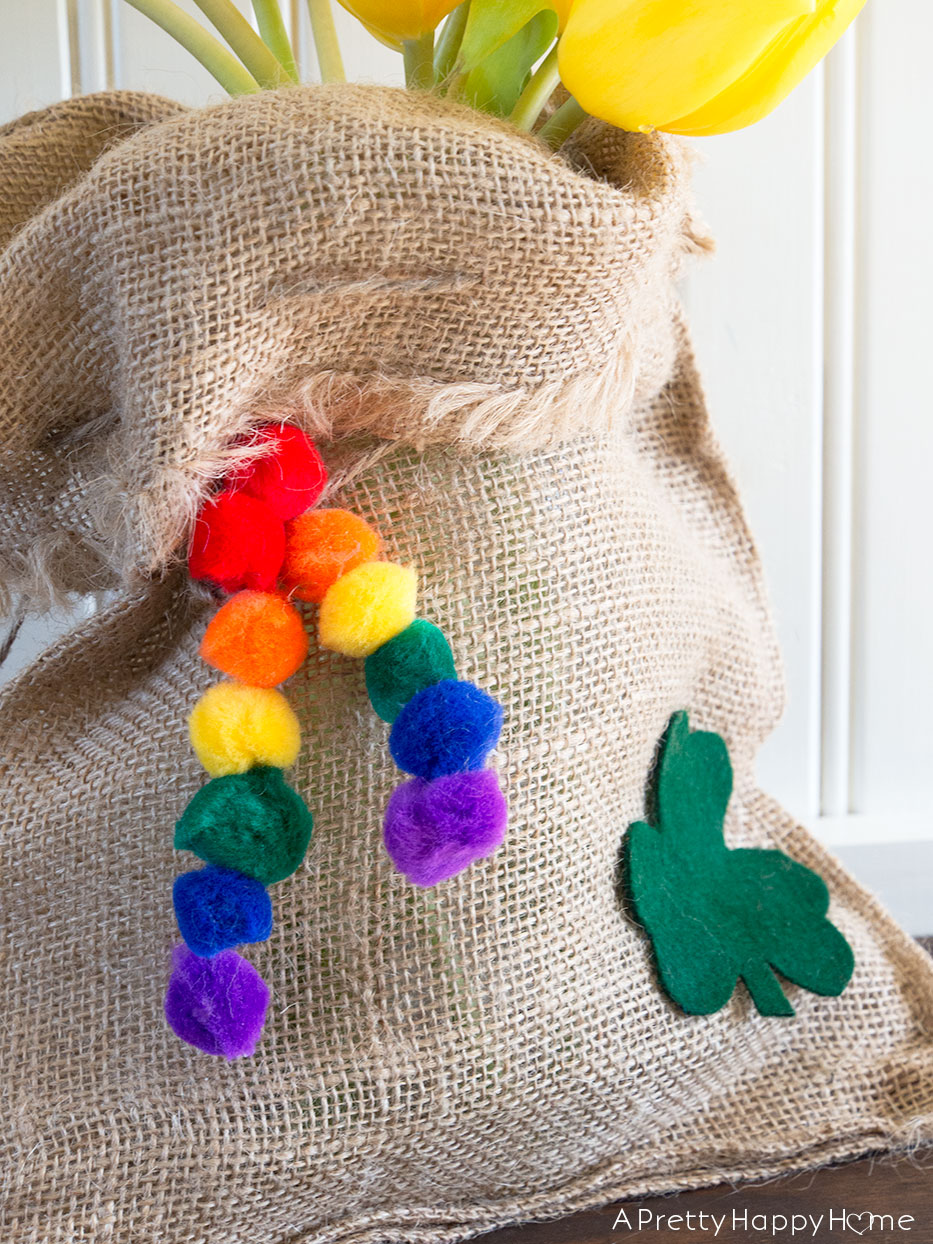 I've been so wrapped up in snowstorms that I forgot spring is on its way.
Or, rather, spring is SUPPOSED to be on its way.
She sure is taking her sweet time!
I'm ready for warmer temperatures and pretty flowers, but as it turns out, Mother Nature cares nothing about my opinion.
How rude!
Father Time, on the other hand, keeps marching forward so in 10 days it will be St. Patrick's Day! There is no better place to celebrate St. Patrick's Day than in Ireland, but if you can't be here with me, perhaps these St. Patrick's Day ideas will get you in a festive mood.
---
St. Patrick's Day Ideas: Irish Flag Centerpiece
It doesn't get easier than this centerpiece! Stick an Irish flag
in a vase with rice and lentils and call it good!
UNcooked rice and lentils…in case there were any questions about that.
I used green mung beans, white rice and orange lentils poured into the vase in the order of the colors on the Irish flag.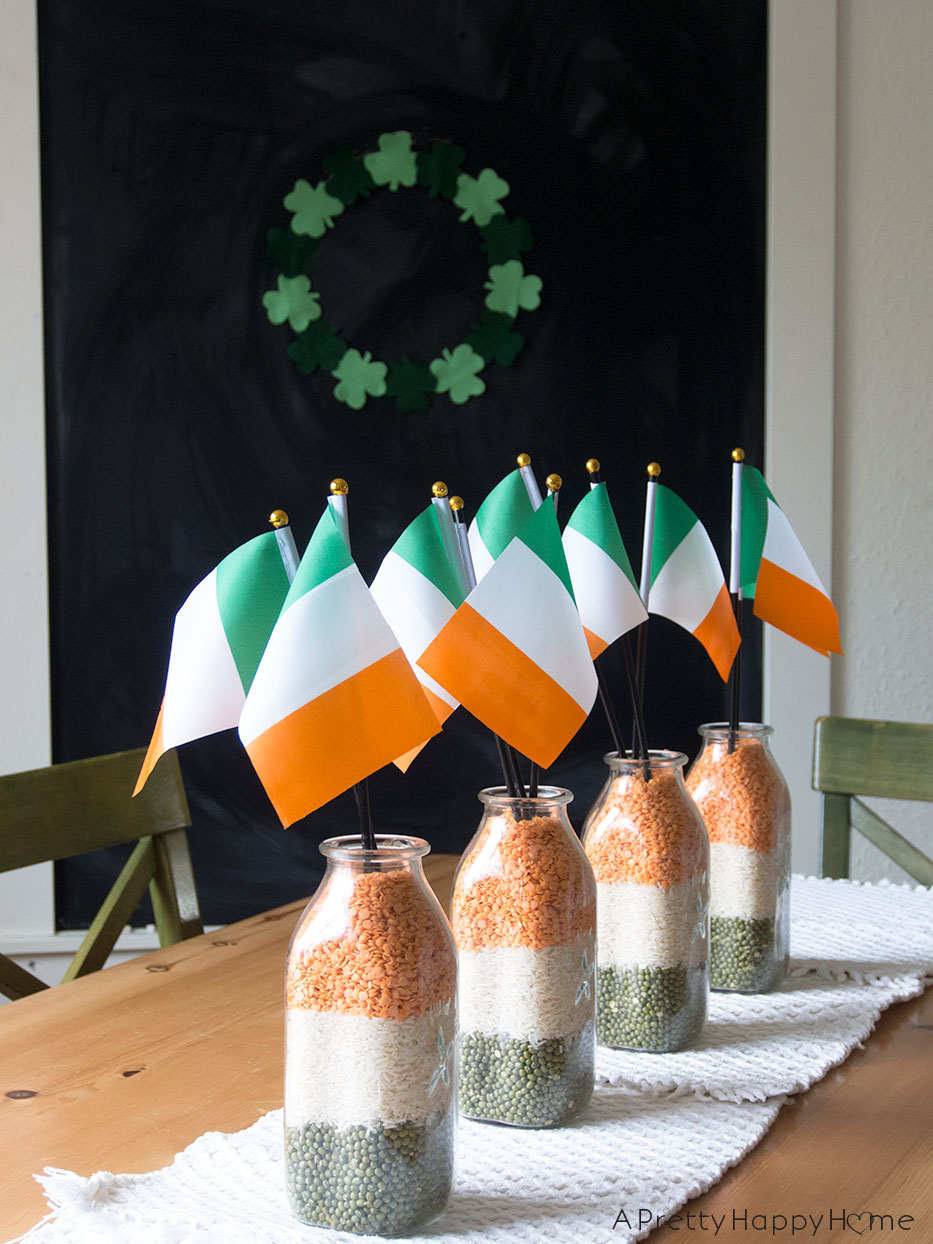 If you can't find dried lentils in an orange or green color, you can dye uncooked rice with food coloring. Put the dried rice in a sandwich bag. Add some drops of food coloring and mush it around. Mush…it's a technical term.
Fair warning – if you cook that rice later it will be colorful!
---
St. Patrick's Day Ideas: Leprechaun Punch
I like to serve my kids as many green foods on St. Patrick's Day as possible. It's an easy way to make the day fun and they love it!
Of course, there's only so many actual green foods my kids will eat, so that's where the green food coloring comes in to save the day!
Leprechaun Punch is just my way of making a clear soda fancy. Clear soda, green food coloring and a dollop of lime sherbet on top. Sprinkles optional, but totally fun.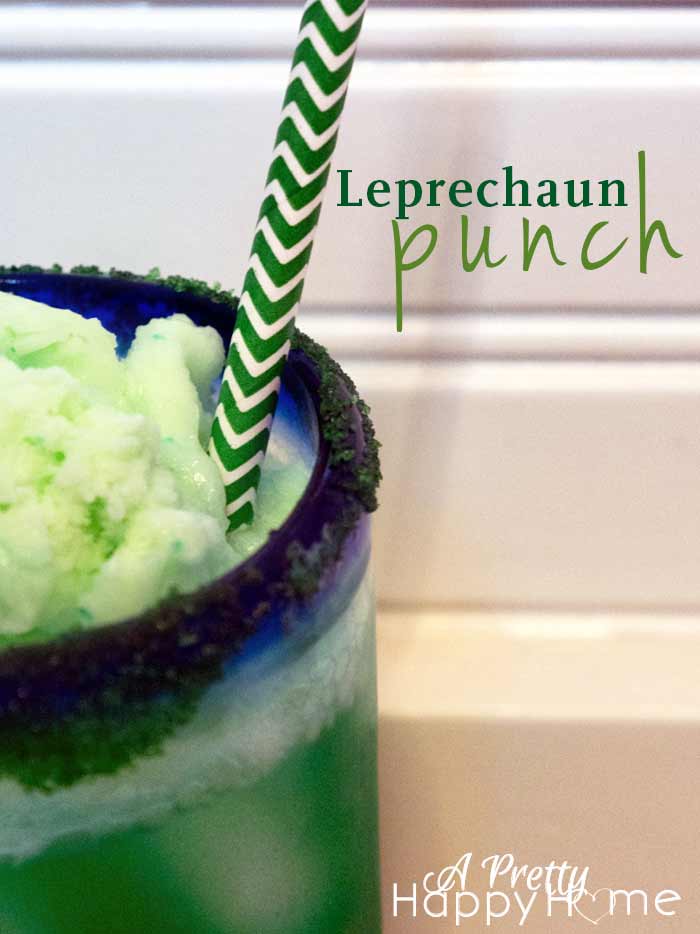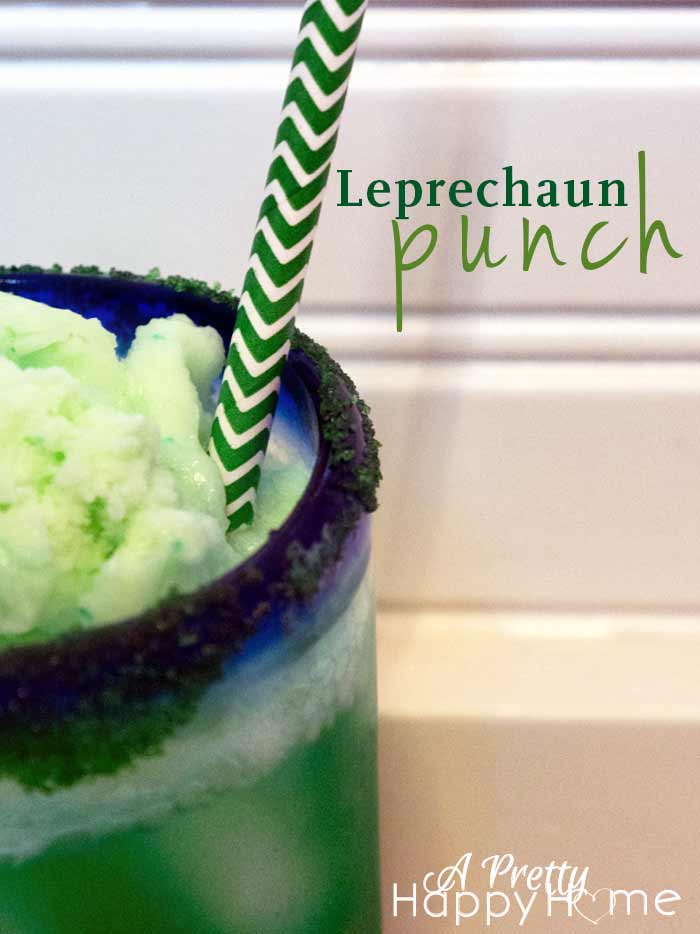 If you can't find lime sherbet, vanilla ice cream works too.
Enjoy!
---
St. Patrick's Day Ideas: Easy St. Patrick's Day Wreath
All you need for this craft is a wreath form
, felt, hot glue and scissors.
Here are the directions for how I made it.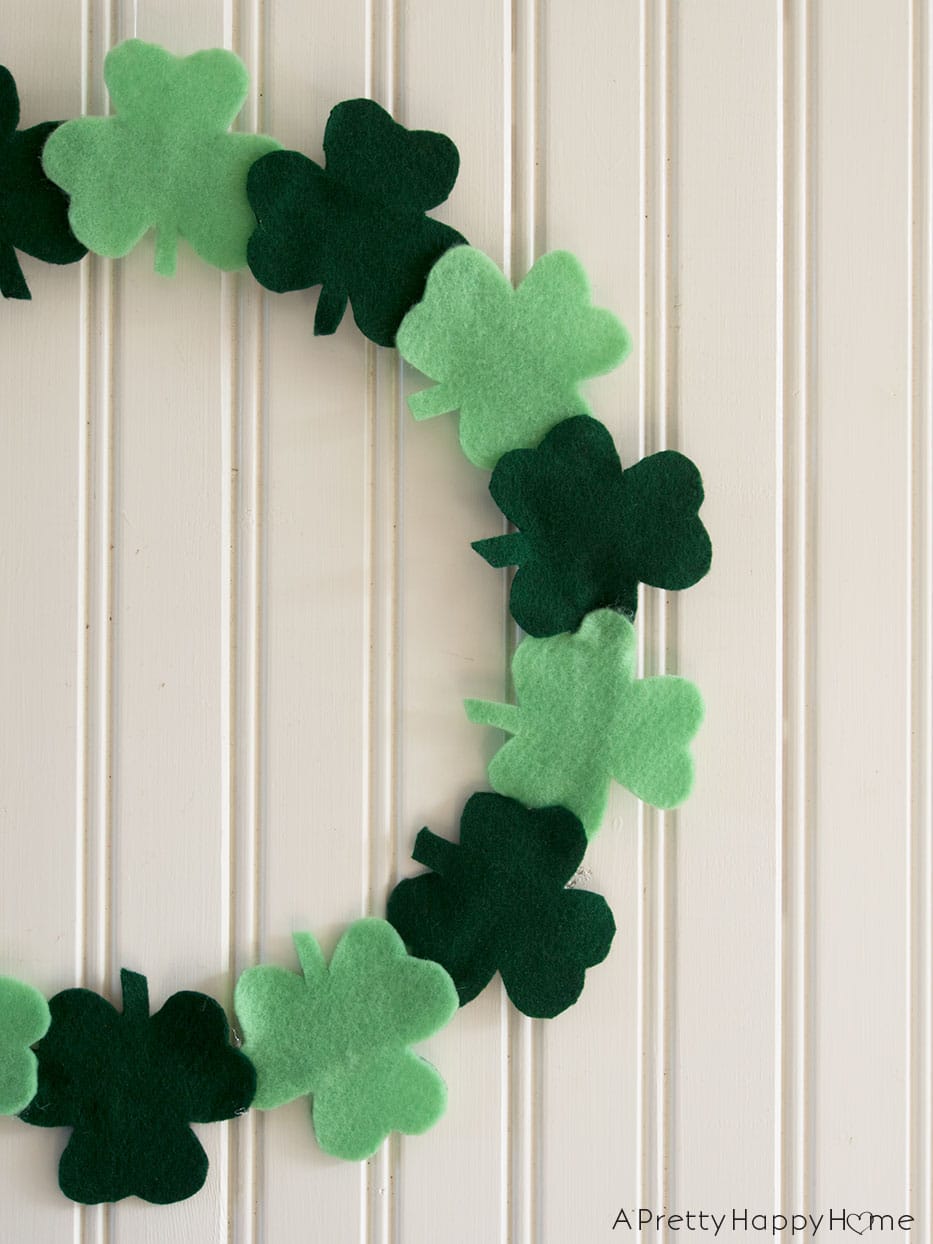 ---
St. Patrick's Day Ideas: Burlap Pot O' Gold
Yellow tulips are the star of this show, but the cute burlap bag
I embellished with felt and pom poms is pretty snazzy too.
Directions for this quick craft can be found here.
This was one of the happiest crafts I've ever made and it still makes me smile! It would make a great gift.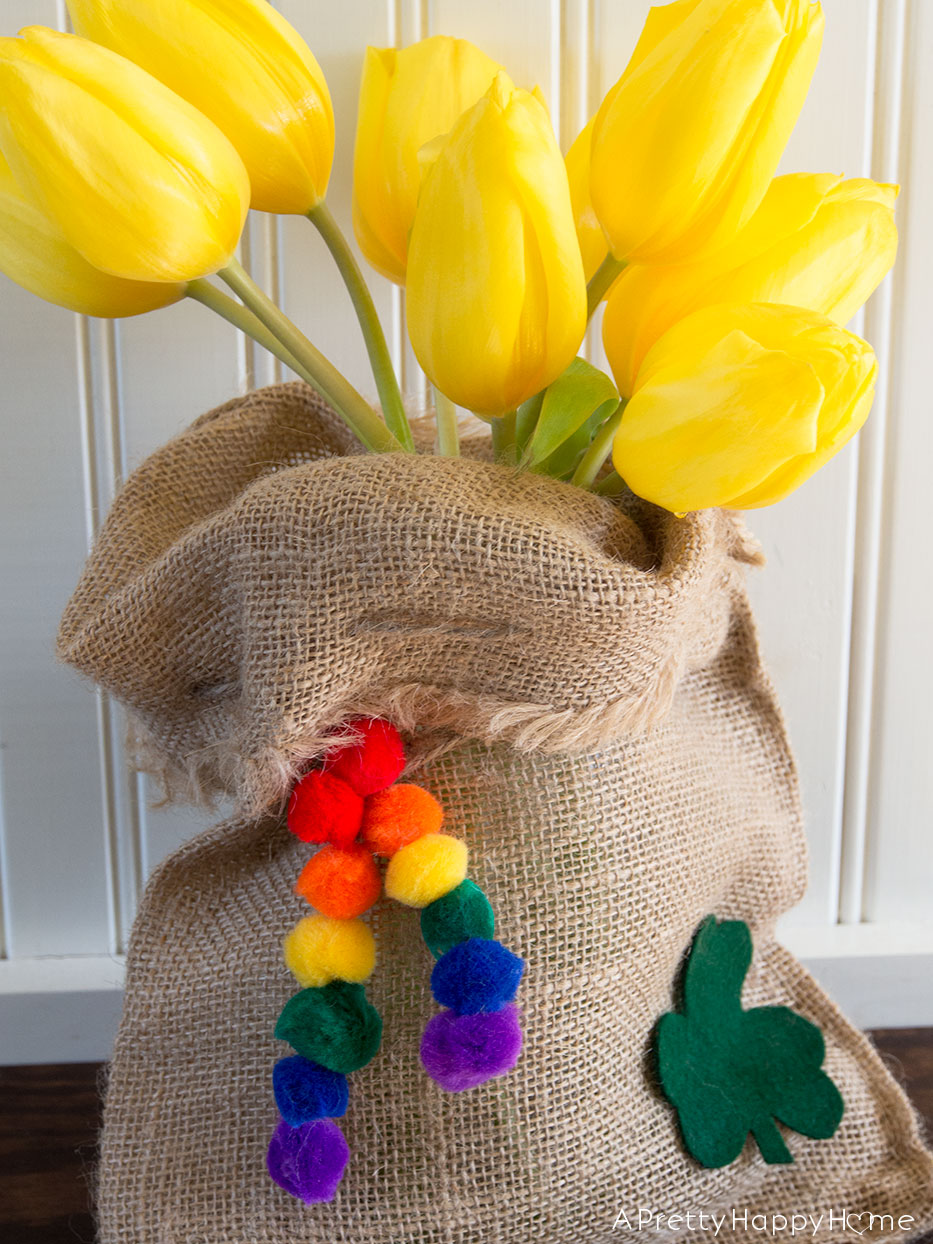 ---
Do you like St. Patrick's Day? Do you celebrate it?
Last year was our first year celebrating the holiday in Ireland. We attended the St. Patrick's Day Parade in Dublin and it was a WILD display. I loved it! This year we might try a smaller parade and see how that goes. That's about as crazy as it will get for us!
---
Speaking of parades and Ireland, here are some other posts you might enjoy!
10 Tips for Surviving a Parade with Kids (Dublin parade pictures included)
Visiting Ireland: The Cliffs of Moher and Aran Island With Kids
Visiting Ireland: Galway With Kids
Visiting Ireland: Kissing the Blarney Stone at Blarney Castle
Our Favorite Irish Castle Tour with Kids