Happy List: #65 Happy Easter
Hello, hello!
Happy Good Friday and early Easter to you!
Easter is a huge religious holiday in Ireland, but not as commercial as what I am used to in the U.S. Less commercialism is probably a good thing.
This week I shared a recipe that would be delicious to serve for Easter brunch: Blueberry Buckle Coffee Cake.
I also wrote about my Easter egg crafting session. The result was a spring feeling in my heart and sheet music eggs on my table!
Here's the Happy List.
---
PHOTO COLORIZATION PROJECT
Black and white photos can be hard to related to. I think that's one reason why it is so fascinating to watch historical-based tv and movies – color brings those eras alive.
A community of artists and graphic designers are spending countless hours digitally colorizing historical photos. The photo below is one of them. Learn more at Atlas Obscura.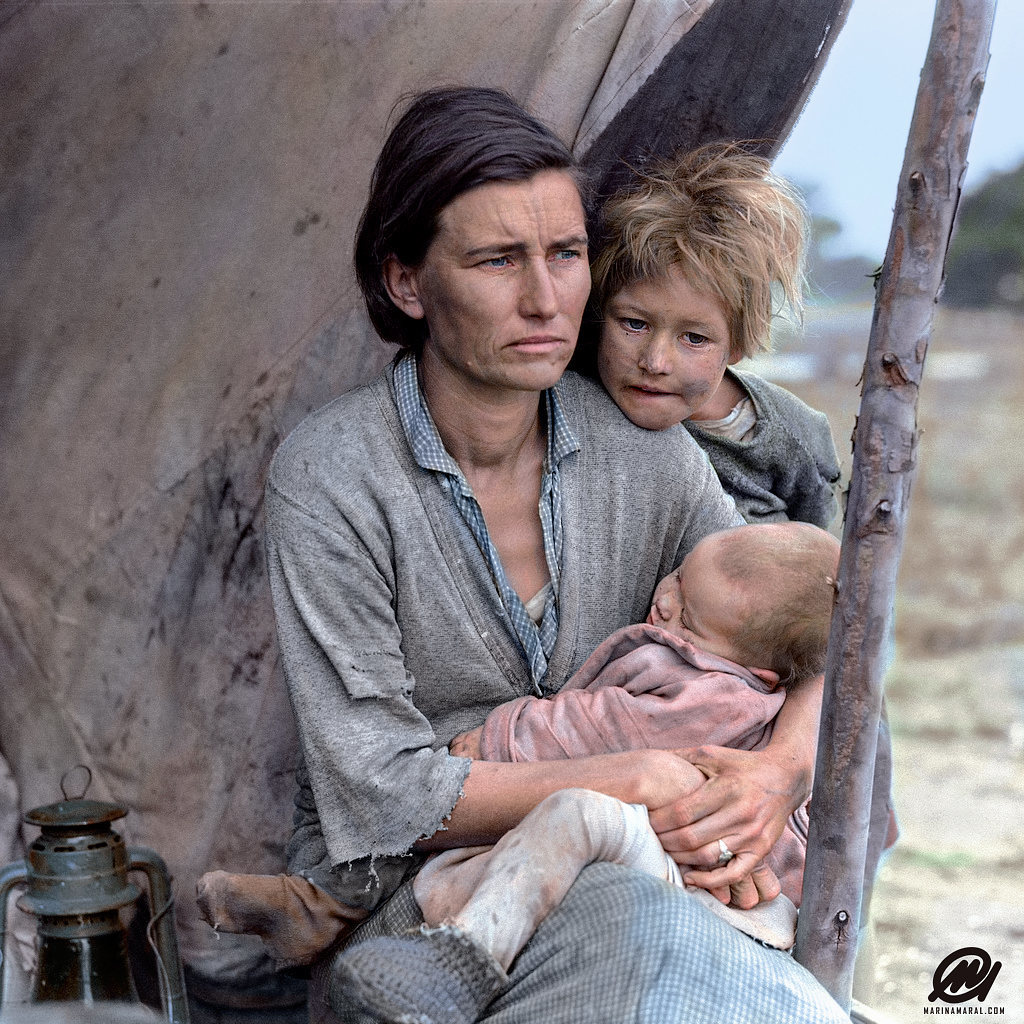 (image: Dorothea Lange's Migrant Mother, 1937. MARINA AMARAL via Atlas Obscura)
---
WHAT IT'S REALLY LIKE TO WIN THE HGTV DREAM HOME
I found this article in House Beautiful about what it is like to REALLY win the HGTV Dream Home eye-opening. Holy taxes, Batman!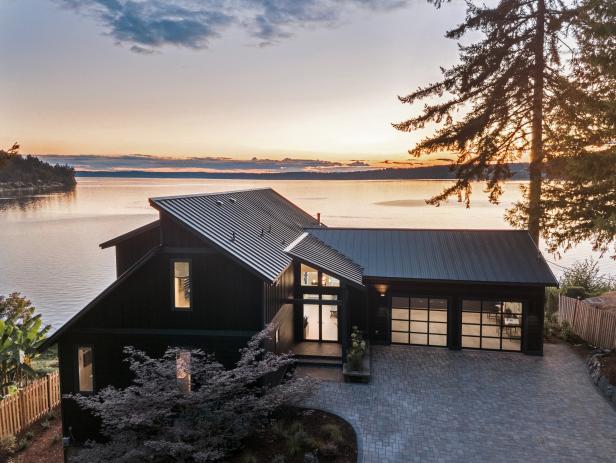 (image: HGTV)
---
LIVING BRIDGES
Who needs concrete? For a long time, the Khasi tribes of India have created living bridges from tree roots. Talk about advance planning!
These living bridges extend 15 to 250 feet over deep ravines and can hold up to 35 people at a time. The ingenuity of human beings never ceases to amaze me.
Learn more at National Geographic.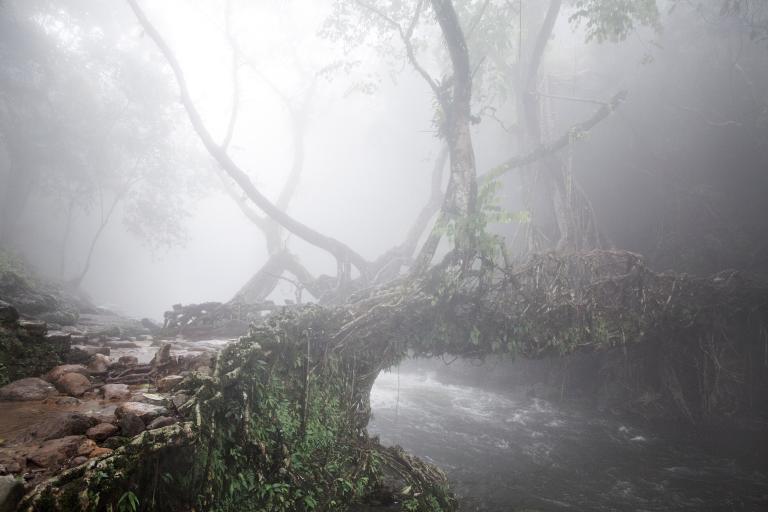 (image: Giulio Di Sturco for National Geographic)
---
HOUSE NUMBER PLAQUES
I love this modern-looking house number plaque from The Woods Collective. It comes in different colors.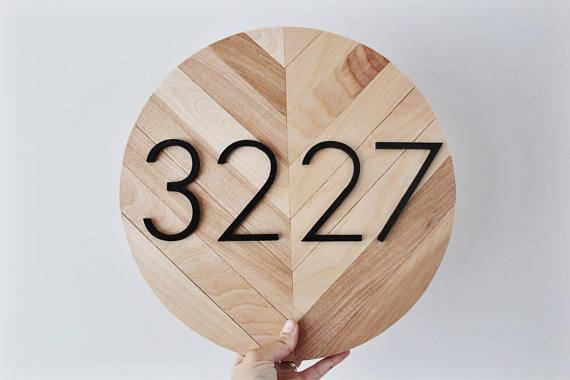 If a more rustic vibe is your thing, last year I wrote about the house number plaque The Junk Whisperer made out of a wooden spool.
---
THE RBG WORKOUT
Watching Stephen Colbert work out with Ruth Bader Ginsburg was equal parts hilarious, awkward and inspiring.
If RBG can do pushups at 85, what's the excuse for the rest of us? I actually had to get down and do 20 after watching this just to prove I could.
Also, I thought it was a super great way to see how a trainer can assist an elderly person to prevent injury while working out.
---
HONEST DOORMATS
Sometimes it's nice to give your guests a heads up.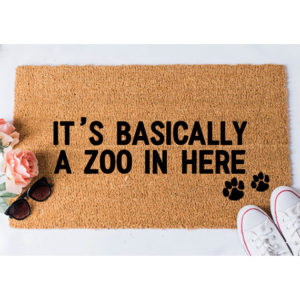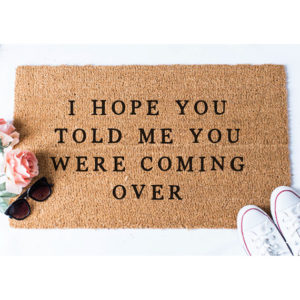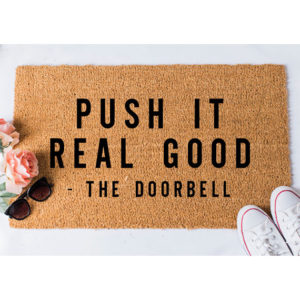 These funny doormats are all by Fox and Clover Boutique on Etsy. That last one made me spit out my coffee.
---
EASTER KRACKLE BARS
A little bit of Rice Krispies and a whole lot of chocolate?
Sign me up!
Recipe at Around My Family Table.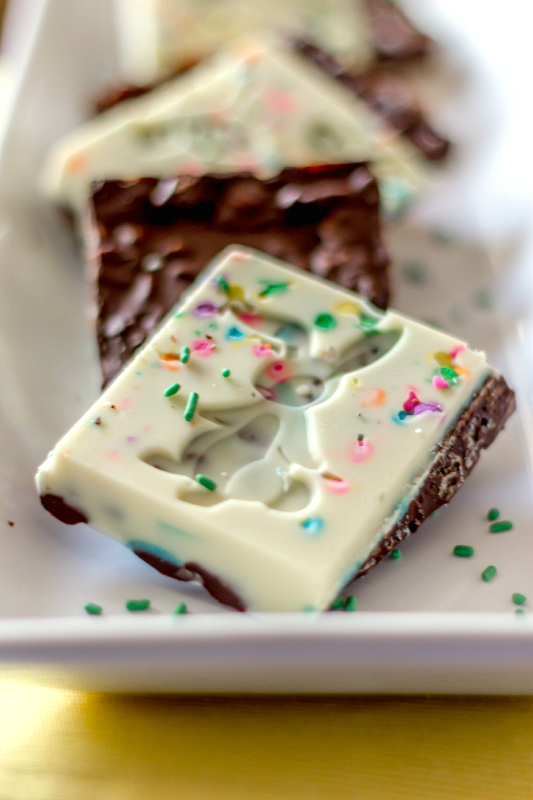 (image: Around My Family Table)
---
USE OF TYPE
I have been pouring over the images of Raili Clasen's design portfolio. Her style is so fun!
This is Raili (on the right) and I love the 'hello' stenciled on the ground by the front door.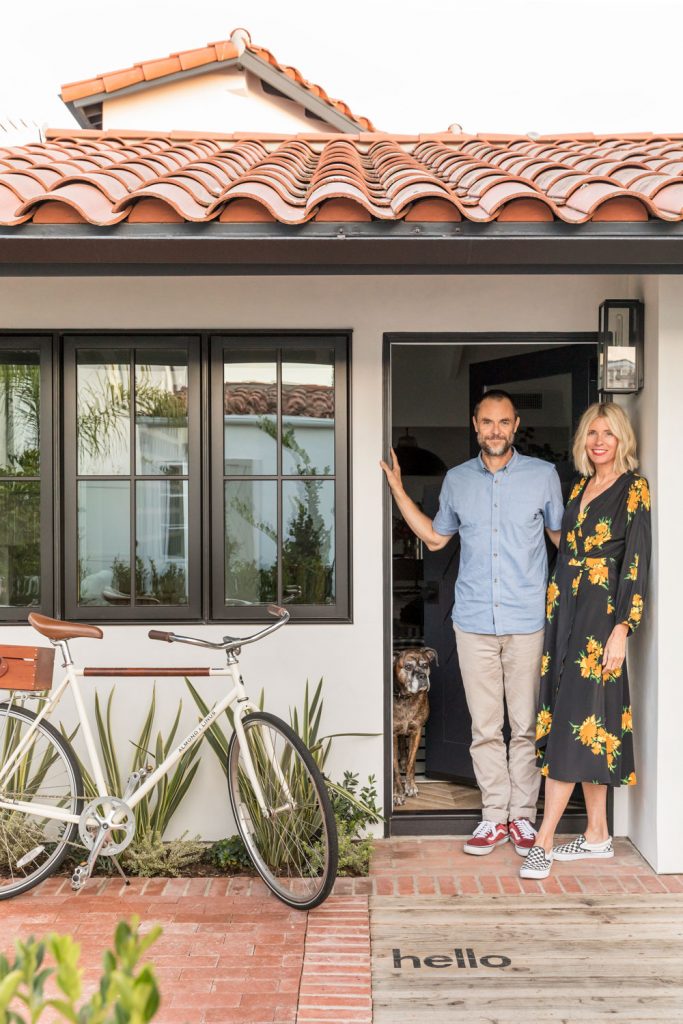 (image: RailiCA)
Also, check out this cool idea for a graphic wall. I don't know how many homes could pull it off, but I know a ton of public spaces that could.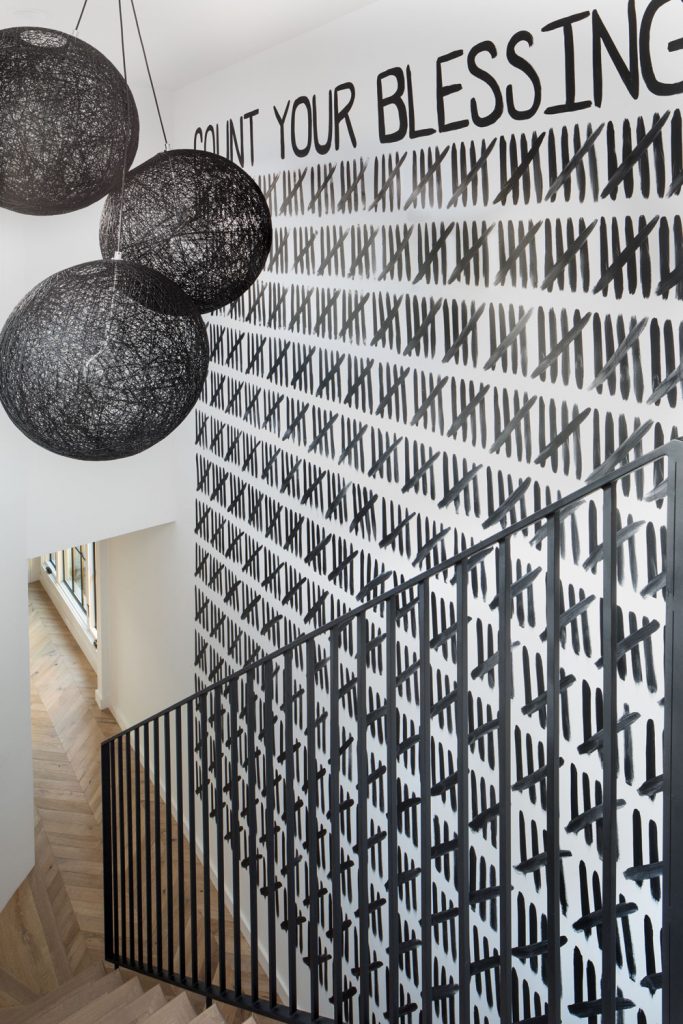 (image: RailiCA)
---
Do you have plans for Easter weekend? Besides counting your blessings?
Some school friends are organizing an Easter Egg Hunt in the park tomorrow, so my kids are excited about that. In Ireland, plastic eggs filled with treats aren't as common for egg hunts. Instead, they use hollow chocolate eggs for this purpose. The eggs are wrapped in foil and are about the size of a regular chicken egg. It's always interesting to see how different countries celebrate holidays.
I hope you have a happy Easter!
*affiliate links in this post*