Fancy seeing you here again on arguably the best day of the week – FriYAY!
This week I shared a story about a recent trip to the hair salon. It wasn't an experience I was expecting, but it was one I needed.
My kids have been reading a lot of books lately, so I rounded up another list (the 8th!) of 'what my kids are reading' if any of you are interested. Of course you are!
Here's the List o' Happy!
---
BRITISH HATS
I grew up in a family where hats were worn by ladies to weddings and funerals.
I love the tradition. I love the formality the practice of wearing a hat brings to an event.
I just wish I looked better in hats.
This article in HuffPost about why British women wear hats is a great little read if you're curious. The upcoming wedding of Prince Harry and Meghan Markle should be full of hat and fascinator eye candy!
I couldn't find a picture of me wearing a hat, but I found this pretty fascinator on Etsy. It's by a shop called My Art Deco.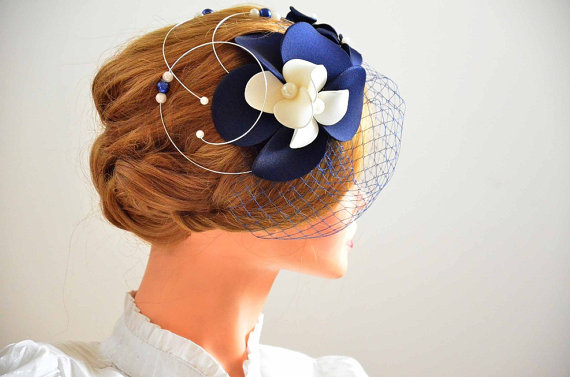 ---
PHOTO BACKDROP WOW
How long would it take to create a photo backdrop like this one?
Asking for a friend.
---
KOREAN BBQ BURRITO
Normally, I'm not into recipes that require out-of-my-ordinary ingredients. However, I'm making an exception because this Korean BBQ Burrito by Pinch of Yum looks, well, YUMMY.
I just need to find some kimchi.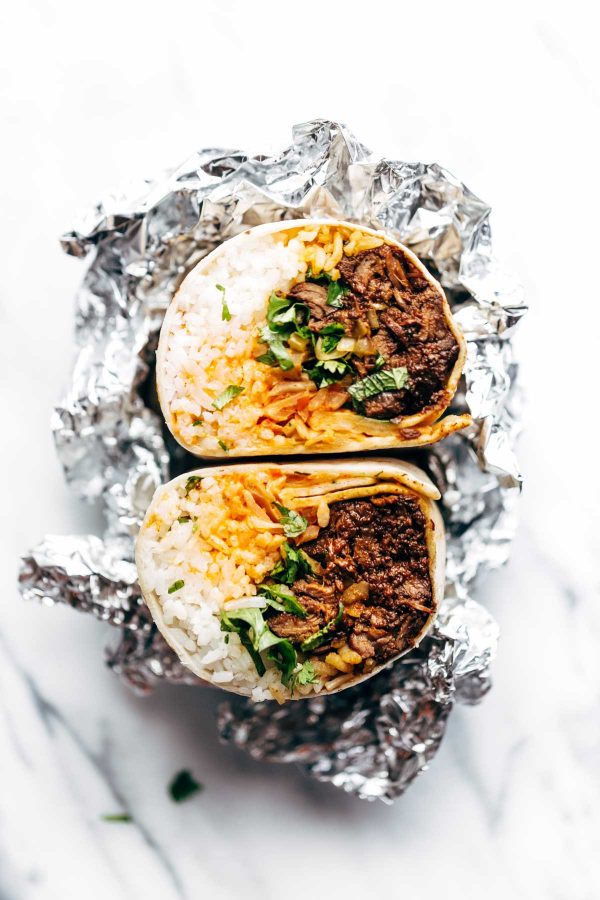 (image: Pinch of Yum)
---
WHAT COMES AROUND
I really need to learn macrame.
Which make me wonder…is there a verb for macrame?
While some things really shouldn't come back in style (workout leotards from the 80s, I'm talking to you), I'm liking this macrame stool from Target.
---
MOTHER'S DAY
Mother's Day in the U.S. is this weekend. Yay!! Yay??
Sometimes this holiday is not so great if you've lost your mom or you don't have a great relationship with your mom.
My mom died before I had kids and awhile back I wrote about what it's like to be a mom without having a mom.
I'm not bringing this up to rain on the Happy List. I'm bringing it up because I regularly get encouragement from all of you and hopefully, every once in awhile, I can encourage you too.
If you can relate to this "meh" feeling about Mother's Day, I want you to know you're not alone. It's a club a lot of us are in, but none of us wanted to join. If you need encouragement or want to read about a shared experience, give this post a read.
If you just want a virtual hug, I'm sending a big one YOUR WAY!
---
TWO-TONE FURNITURE
I've been enjoying the Instagram account of Shackteau Interiors for all sorts of furniture refinishing inspiration.
Their pieces are also for sale online.
---
OLIVE OIL REFRESHER
Why is olive oil so confusing? Squished olives should not have controversy.
But they do!
When I'm in the U.S., California Olive Ranch olive oil is one that I buy because of it's reputation for being good, but relatively inexpensive. When I'm out of the U.S., I don't know what the heck to buy.
This article on Eat Sip Trip breaks down some easy ways to help you decide which olive oil to buy. Such as, don't buy any bottles that are on the top shelf and exposed to all the light in a store.
Coincidentally, this article also mentions California Olive Ranch, so I'm feeling good about that decision, but I'd like to explore other brands too.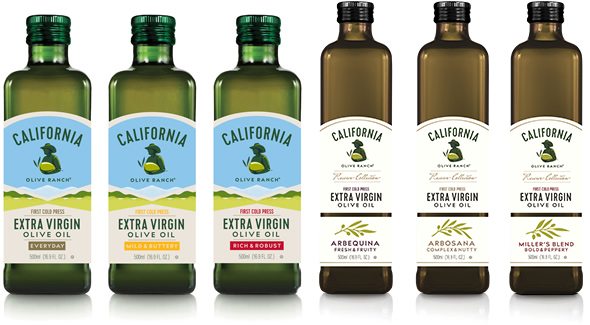 (image: California Olive Ranch)
---
MUSIC ART
I need this art print by Rifle Paper Co., don't you think?
I think this Tolstoy quote is quite accurate. Sometimes music is the only thing that can capture or express a feeling.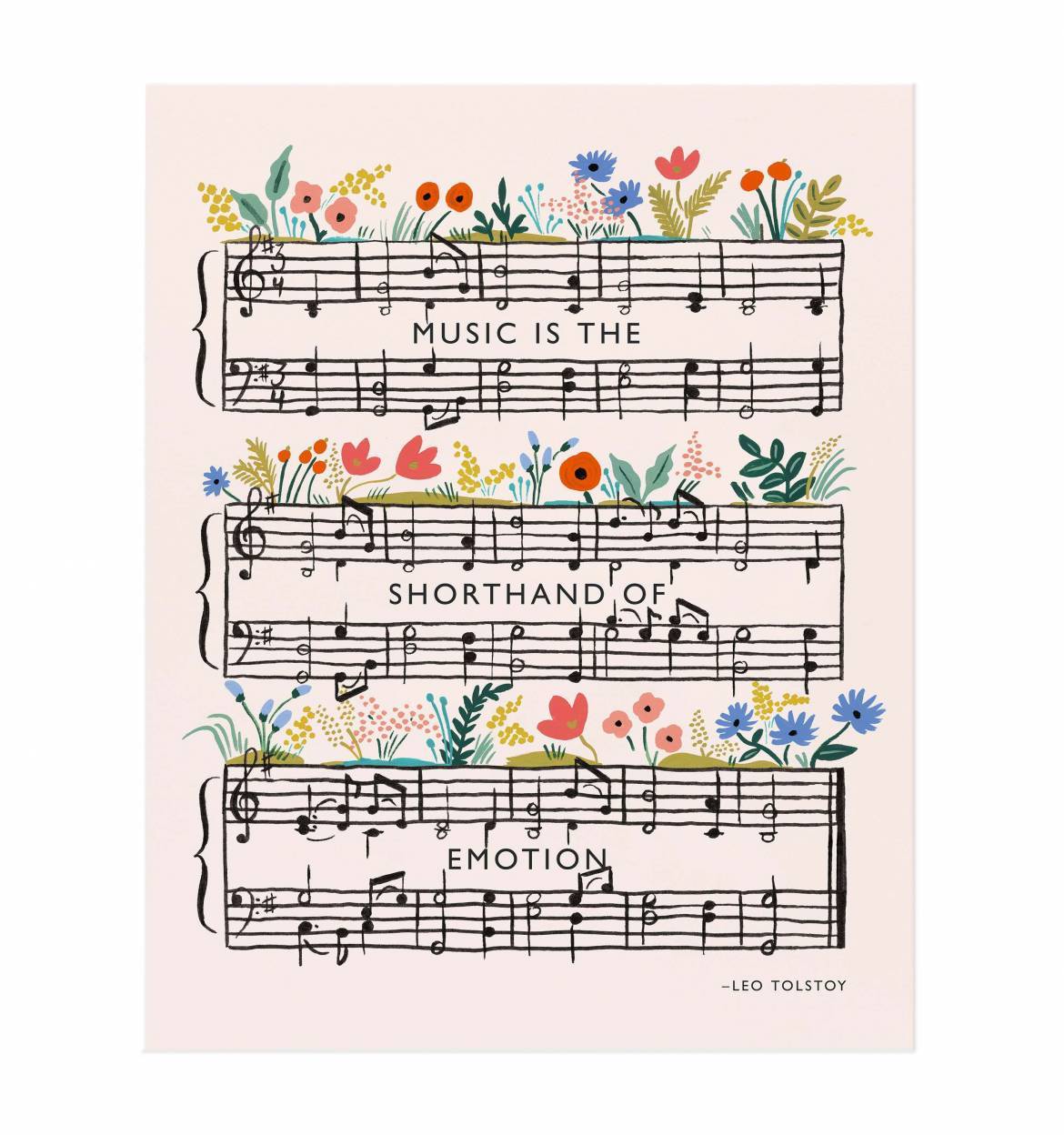 (image: Rifle Paper Co.)
---
Happy Mother's Day to all of you moms and moms-to-be out there!
Have a great weekend.
*affiliate links in this post*