Hello and welcome to the Happy List, a collection of random things that inspired me this week!
Earlier this week on the blog I wrote about the silly couples thing Handy Husband and I do and about the wood trinket box that I've been carting around my whole life! I hope you were able to read those posts. If not, go ahead and click on those links.
I'll wait…
When I'm not hanging out on the blog I usually find time to share a project or idea on Instagram and Facebook stories. I'd love it if you joined me there and please tell your friends too!
Also, I love to see what you are making and creating. Please tag me on social media or send me a message via email so I can celebrate your project wins with you and maybe include your idea in an upcoming blog post!
Here's the Happy List!
---
BARN CONVERSION
I've always thought it would be so cool to convert a barn into a home. This barn conversion featured in House and Garden UK is one of the best I've seen.
Also, I need a bowl of rosemary growing in my kitchen now.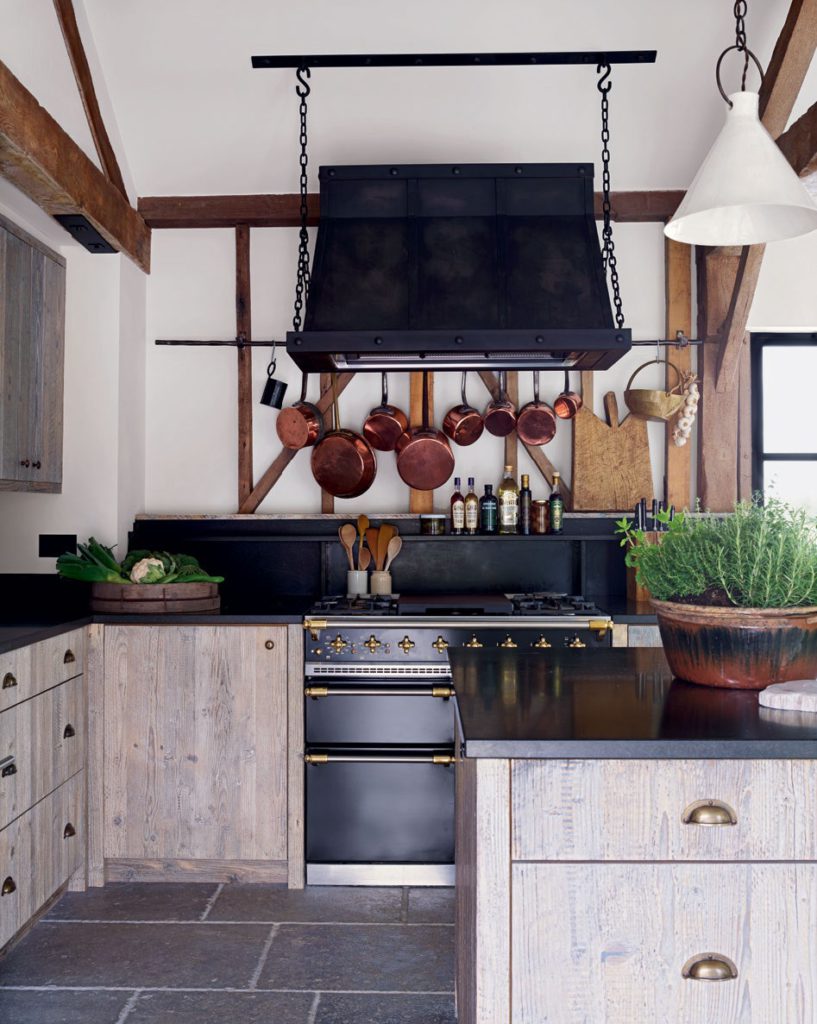 (image: by Simon Upton | Hubert Zandberg Interiors | via House and Garden UK)
---
VELVET-COVERED BOOKS
I thought some of you might enjoy this velvet-covered book tutorial by Jennifer Rizzo. It looks like an easy and satisfying craft that you could totally make your own.
It would be neat to apply this treatment to mismatched picture albums or journals.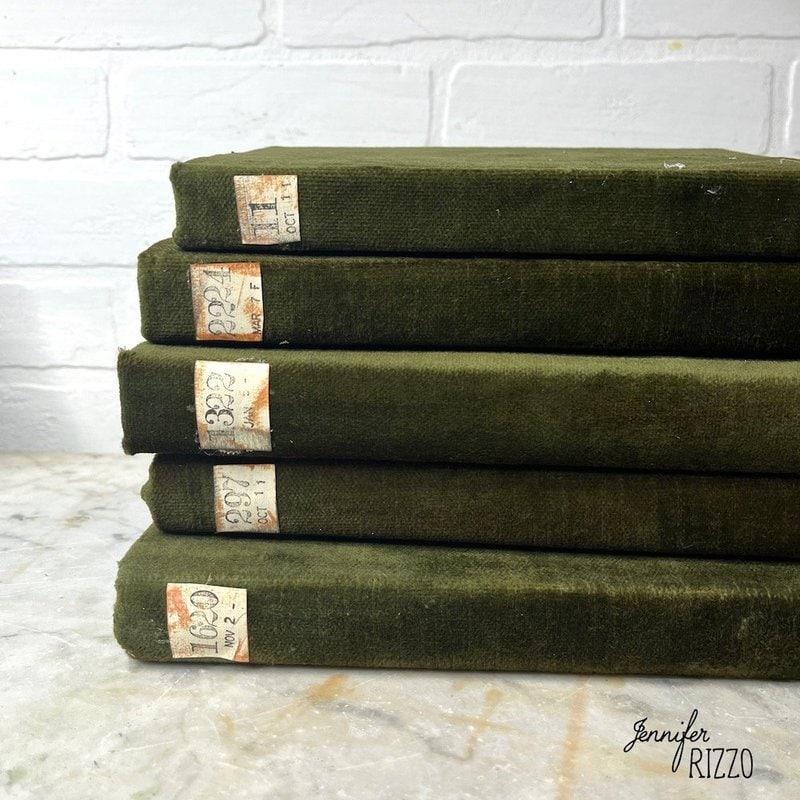 (image: Jennifer Rizzo)
---
FAKE IT TIL YOU MAKE IT
This must be the greatest example of fake it til you make it that I've heard. Jonny Greenwood from Radiohead didn't know how to play keyboards when he started as their keyboardist. He did know other instruments though.
From the Fresh Air podcast:
"They made quite a racket, quite a noise. It was all guitars and distortion — and so I would pretend to play for weeks on end and Thom would say, "I can't quite hear what you're doing, but I think you're adding a really interesting texture, because I can tell when you're not playing." And I'm thinking, "No, you can't, because I'm really not playing." And I'd go home in the evening and work out how to actually play chords and cautiously over the next few months, I would start turning this keyboard up. And that's how I started in with Radiohead." – Jonny Greenwood
---
PARIS RESIDENCE
This rare single-family residence in Paris is dreamy, isn't it?
Read this Dwell article to see how they remodeled the inside of the house.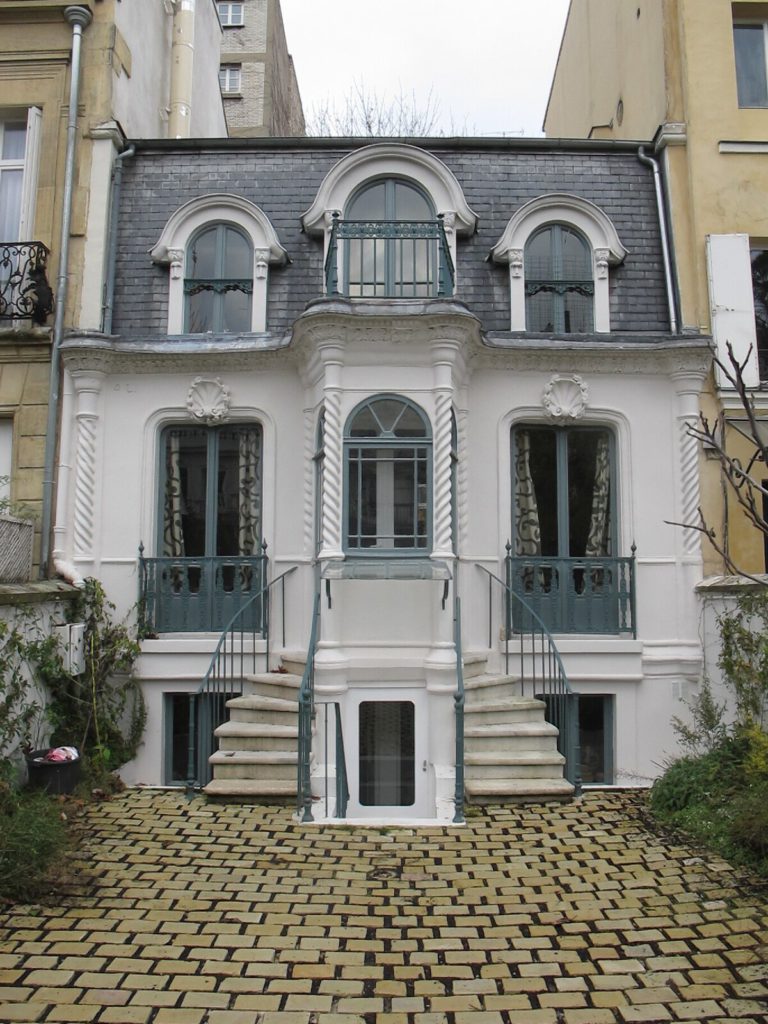 (image: by Ercole Salinaro via Dwell)
---
SANDWICH BAG ORGANIZATION
This sandwich bag organizer makes my heart sing! I want one. I don't have the drawer space for one, nor do I even use snack-size bags, but I still want one. It's so great, isn't it?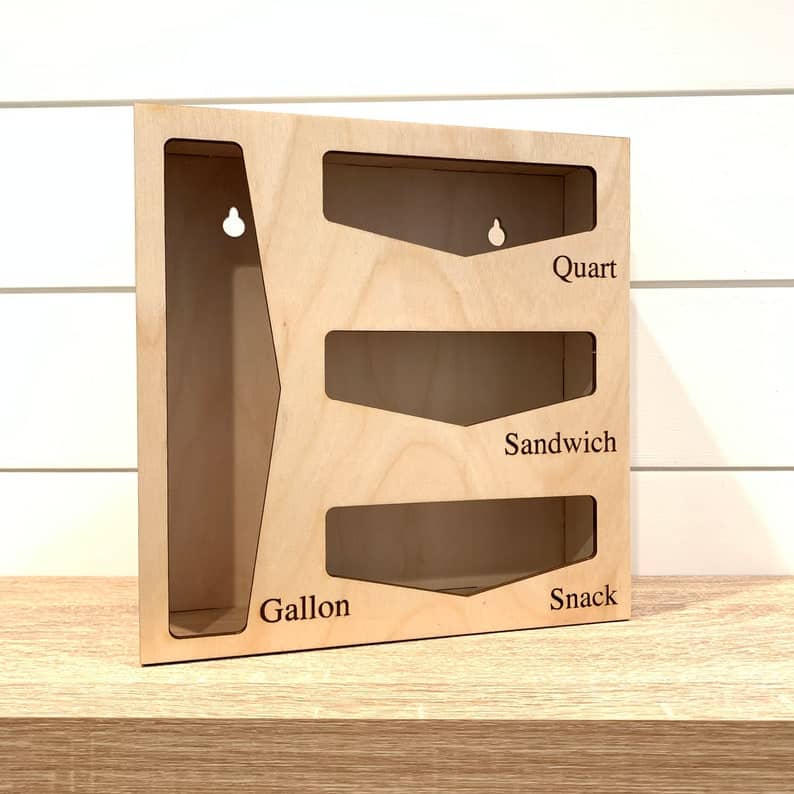 (image: SimpleStakCo via Etsy)
---
ONE LINE DRAWINGS
All those years spent doodling in high school and college and during company meetings were wasted. I should have tried this:
Abstract artist Tyler Foust makes drawings with one continuous line that are exquisite and immediately recognizable.
Like this one: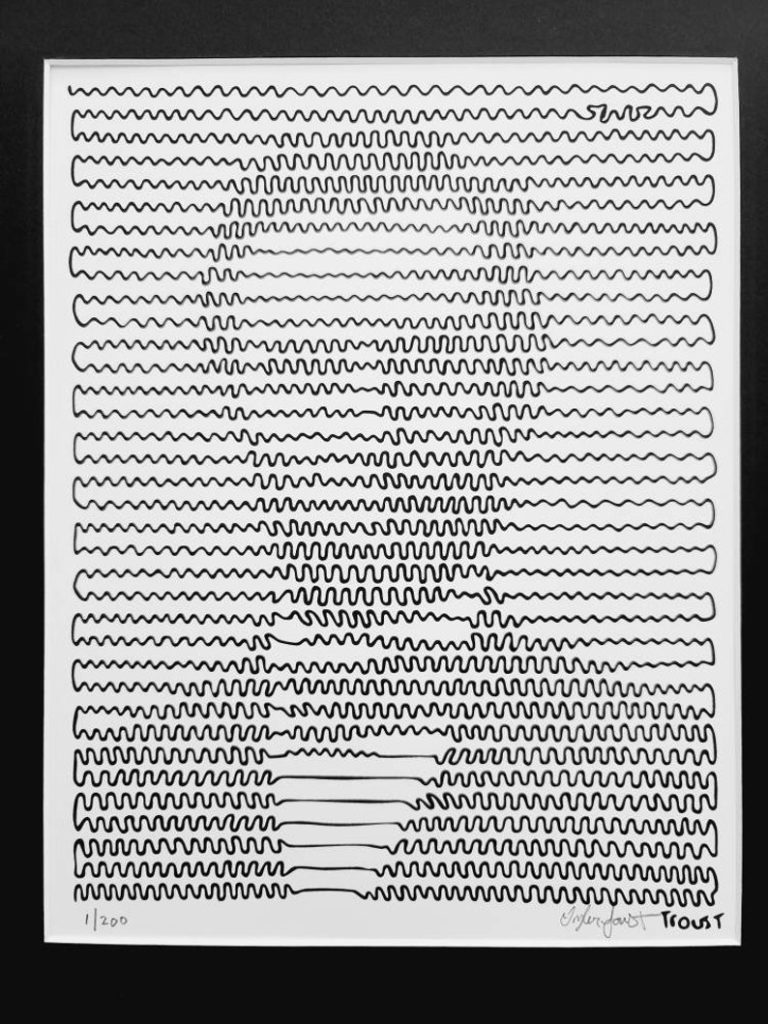 (image: Tyler Foust via Etsy shop TFoust10)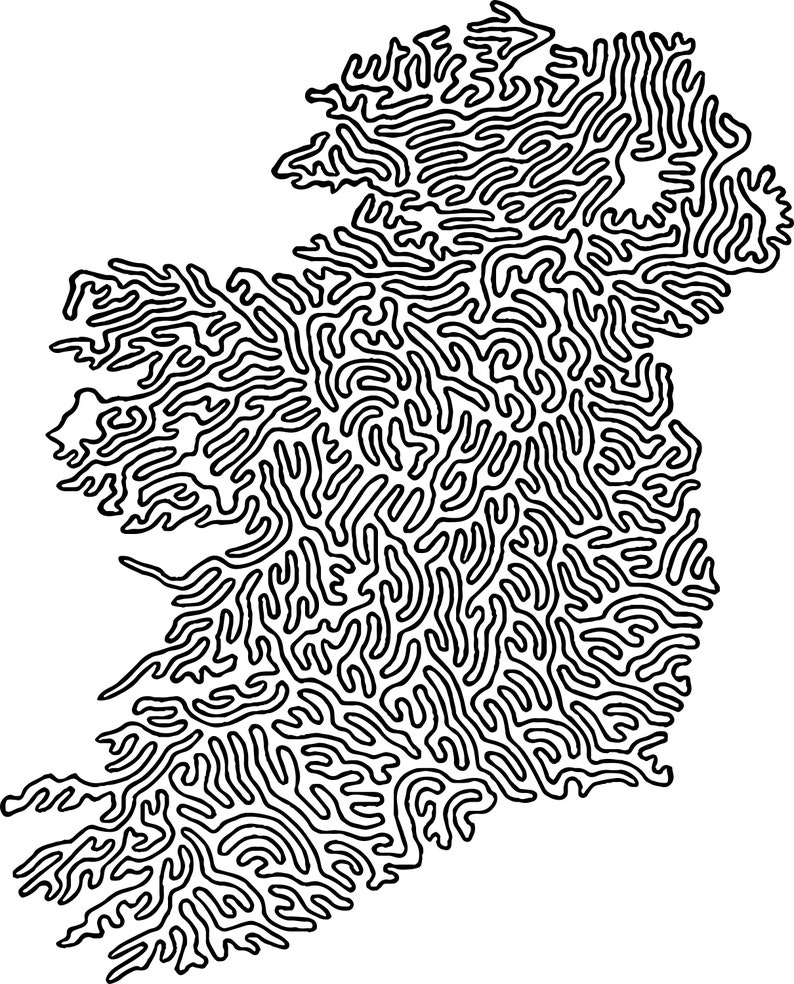 (image: Tyler Foust via Etsy shop TFoust10)
So neat, right? He's so talented. I know this is harder to do than it looks.
You can learn more about Tyler Foust's work in this My Modern Met article.
---
WEBSITE FOR WORD NERDS
I discovered the coolest website for word nerds called The Phrontistery.
If you want to know what words we no longer use, some short Scrabble words, and more, this is your place!
By the way, I'm now itching to casually use the word ackamarackus in conversation.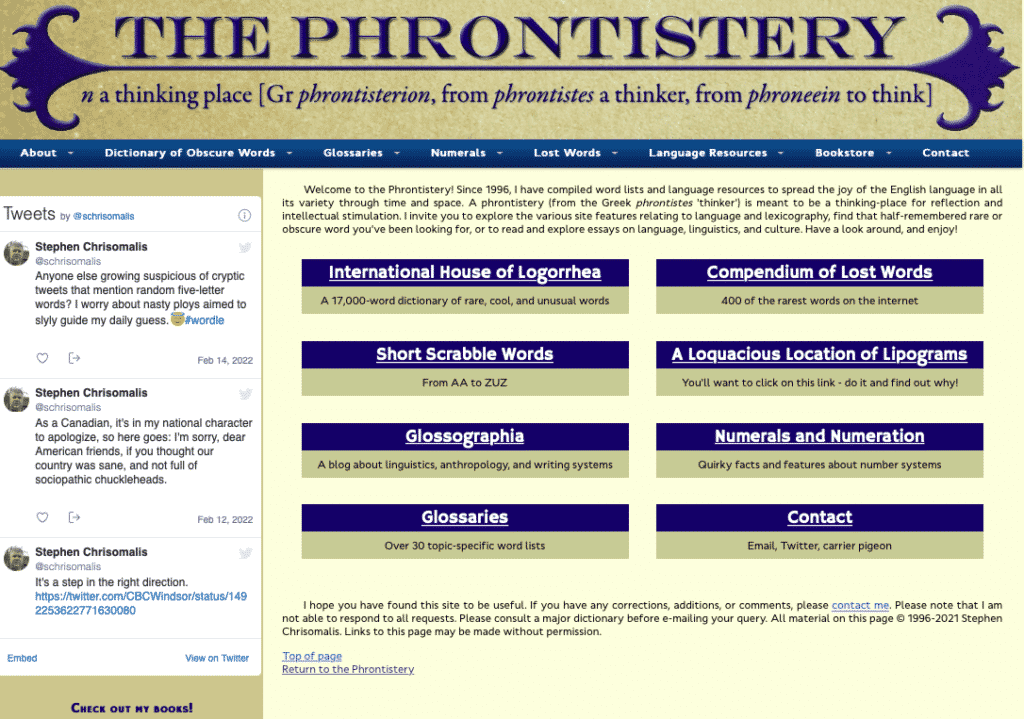 ---
GARDEN BASKET
I'm always tickled when something I find at a thrift store ends up being trendy again.
This garden basket that I've had for a couple of years and now use as a fruit bowl was $5. I love the wood base on it.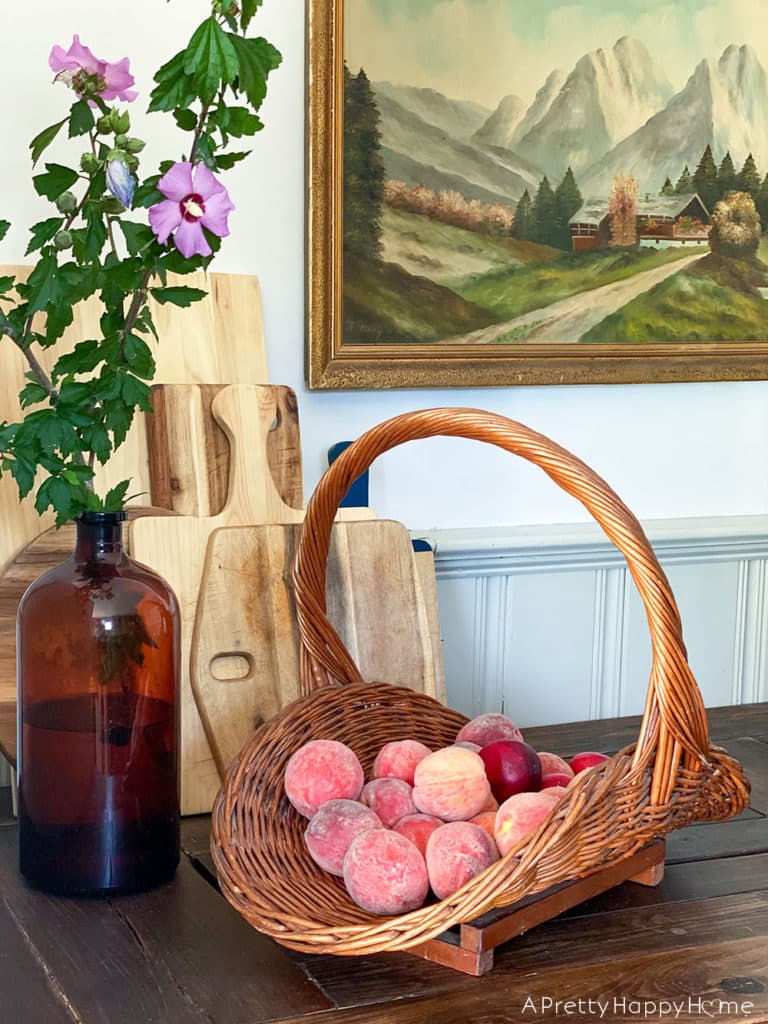 McGee and Co. is currently selling a similar garden basket for $70!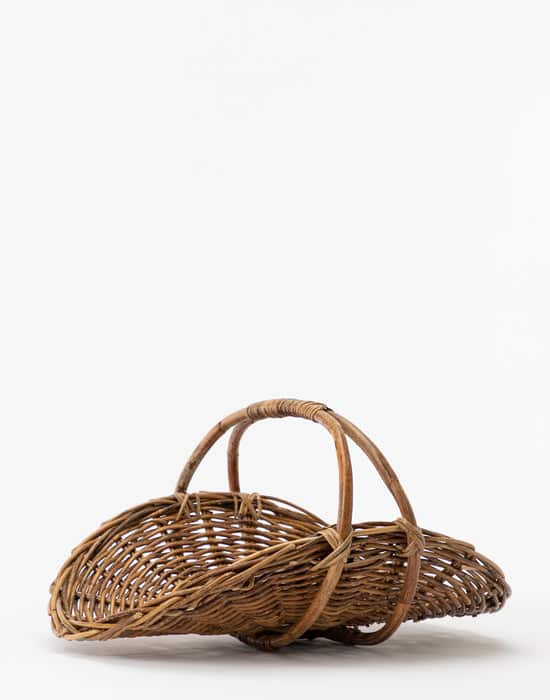 (image: McGee and C0.)
I can't afford a $70 gardening basket, so thrifting for the win!
---
FOOD FOR THOUGHT
"There are times as a parent when you realize that your job is not to be the parent you always imagined you'd be, the parent you always wished you had. Your job is to be the parent your child needs, given the particulars of his or her own life and nature." – Ayelet Waldman
---
Thank you for reading today's Happy List.
Be good to yourself and others this weekend.
I'll see you back here on Monday.
*affiliate links in this post*