In Praise of Wood Trinket Boxes
When I was a kid, a family friend gifted me a personalized wood trinket box.
They built it themselves and it had my name on it!
My uncommon name.
As a kid whose name never appeared on any of the pins or magnets at the touristy gift shops, I relished the idea of having something with my name on it.
I felt so special…and normal.
This wood trinket box has been a secret keeper and a memory holder through all the phases of my life: teenage angst, falling in love, getting married, and so on.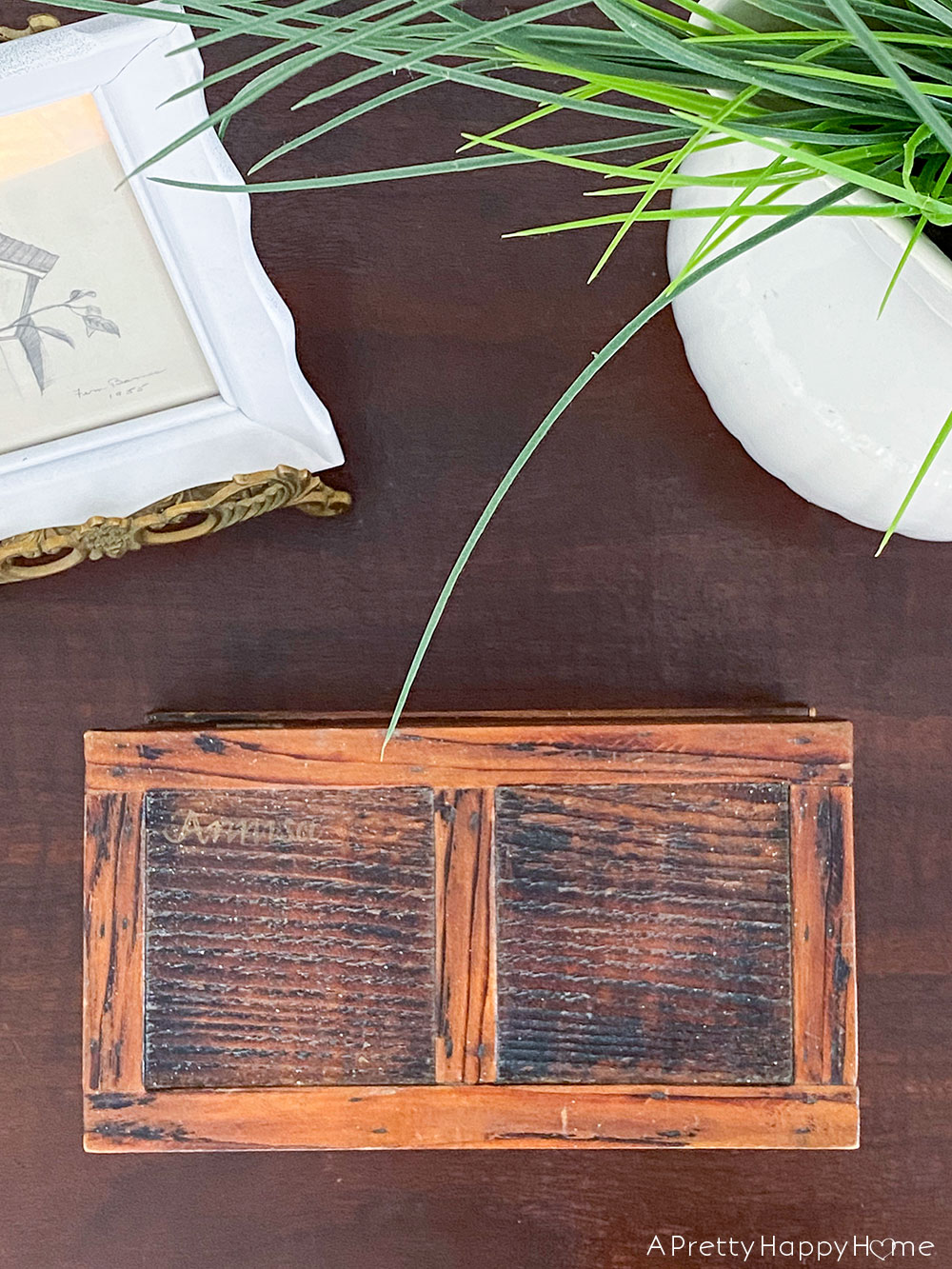 What sorts of things have this wood trinket box held over the years?
When I was a kid it probably held all of my most prized possessions, which I now would refer to as junk.
At one point it held love letters and movie ticket stubs.
Today, it doesn't hold anything super interesting – just old watches I can't part with.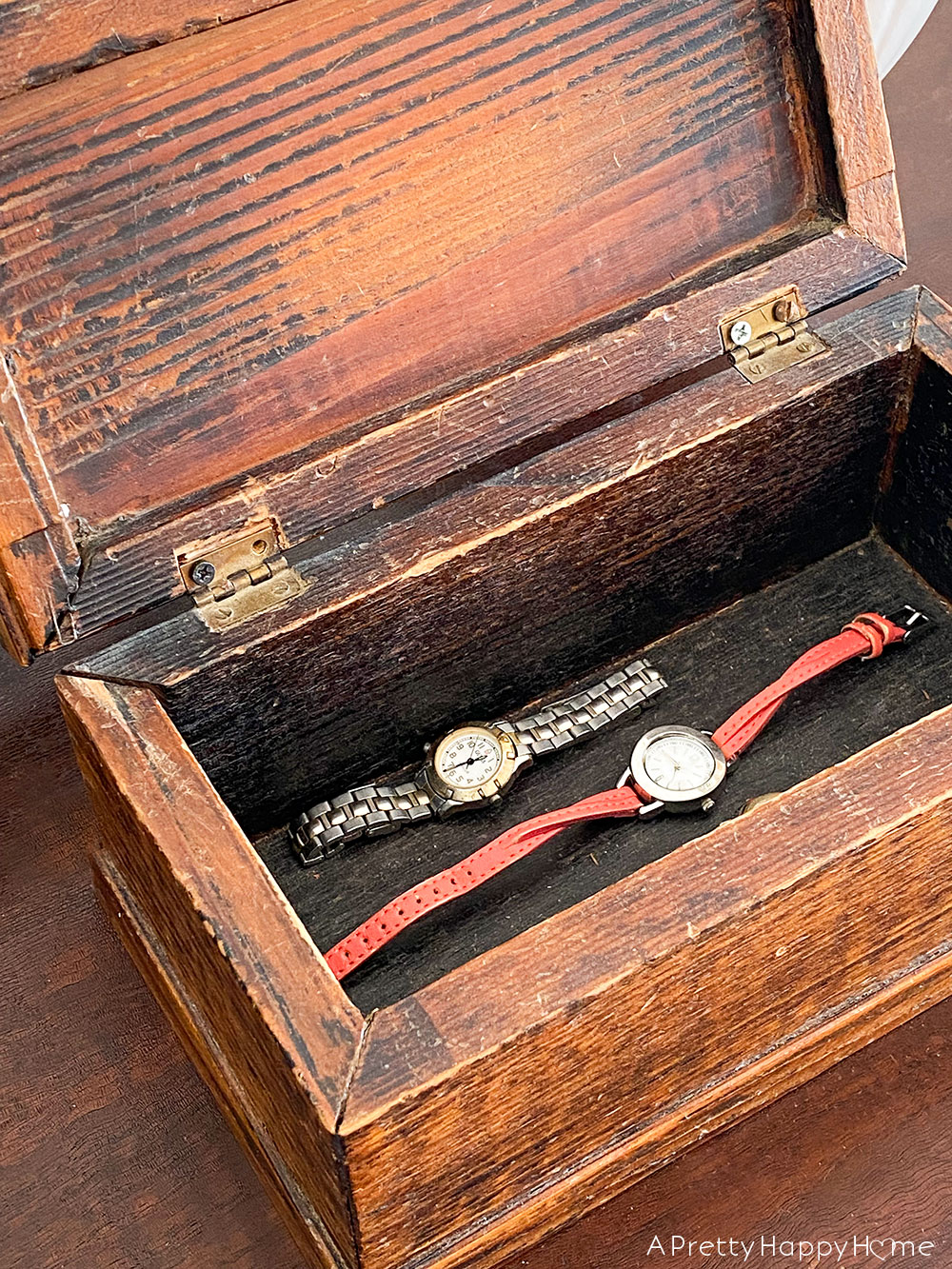 There's something about a trinket box made out of a lasting material like wood that makes it special and something you want to keep.
Here are some wood trinket boxes I found on Etsy that I thought were pretty and practical.
They would make great gifts.
---
I like the marketing angle of this reclaimed wood trinket box.
With the trinket box, the maker includes a picture of the 150-year-old barn in Pennsylvania where the wood came from.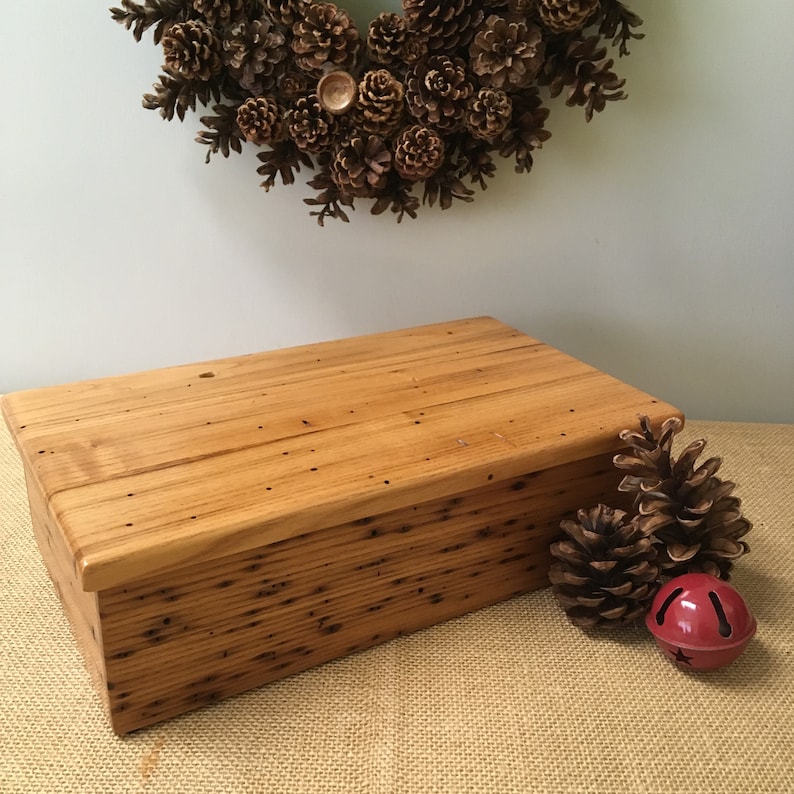 (image: Paul's Specialties via Etsy)
If you had reclaimed wood from a place of sentimental value, it would be so special to make or have made trinket boxes using that wood for yourself or for members of your family.
---
I'm partial to personalization when it comes to wood trinket boxes. Perhaps this is because I think it means you're more inclined to keep it. Ha!
This Etsy seller can engrave initials on the top of their wood trinket boxes and also add a gold plate with a message inside the box.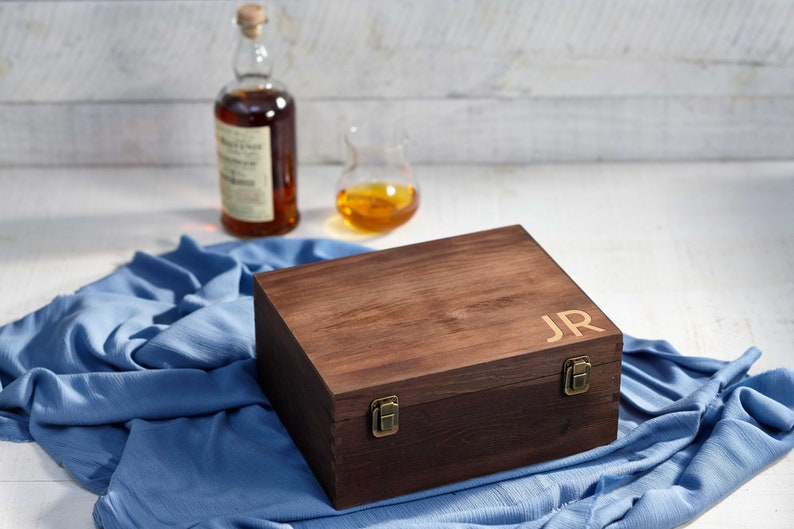 (image: JMlabonneImpression via Etsy)
---
How about a round wood trinket box? Can we still call it a box? Maybe a container?
Whatever you call it, I like it.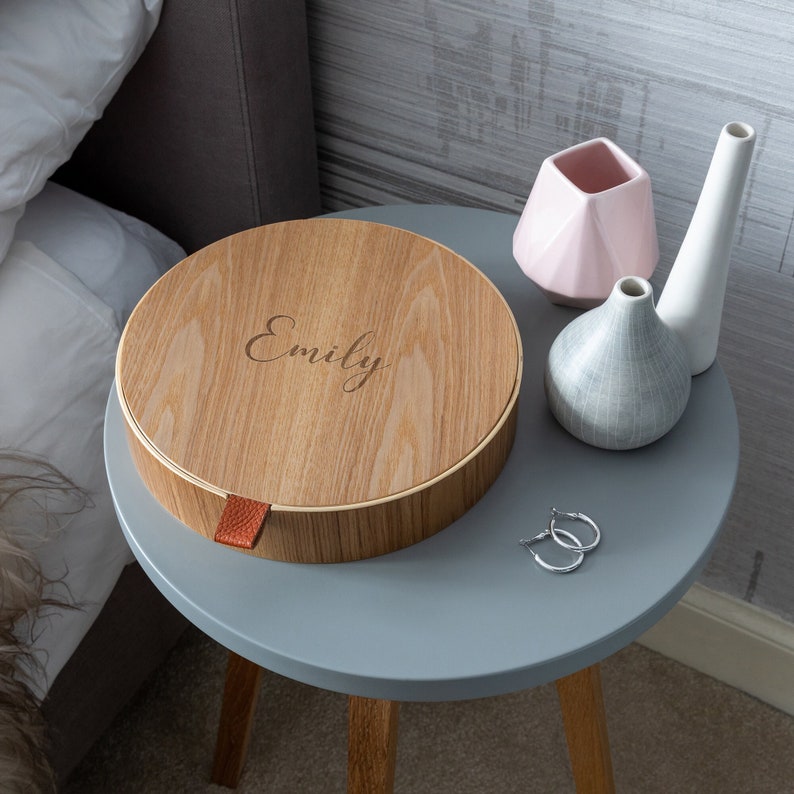 (image: DustandThings via Etsy)
---
This antique-style wood trinket box reminds me of something I'd find at my grandma's house.
I love how refined it looks with that latch.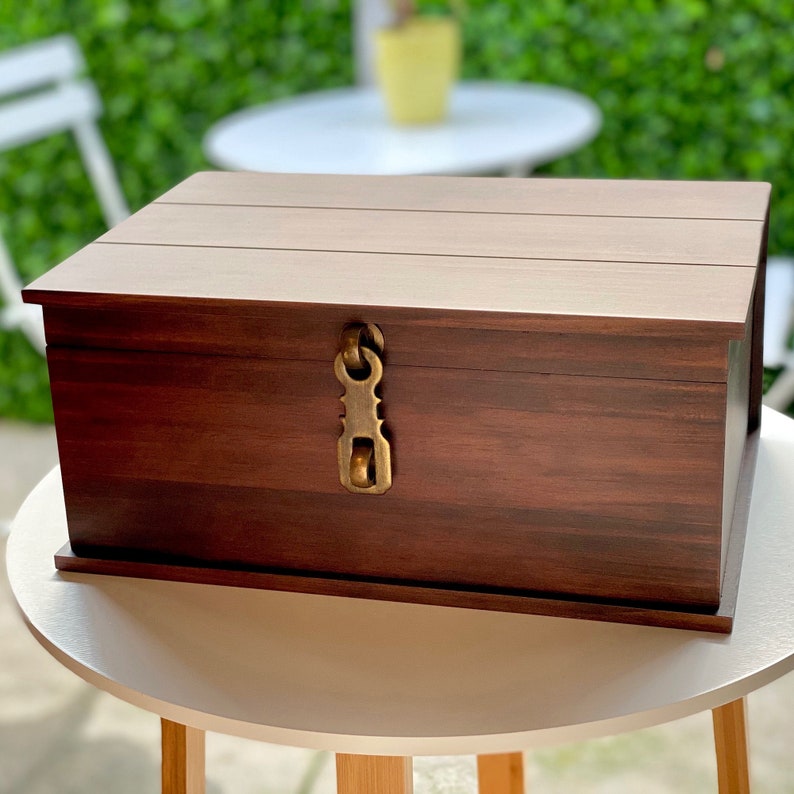 (image: Swagstr via Etsy)
---
This trinket box with a wood inlay is smaller than the others I've shared in this post, but look how pretty it is!
I love how the top slides open too.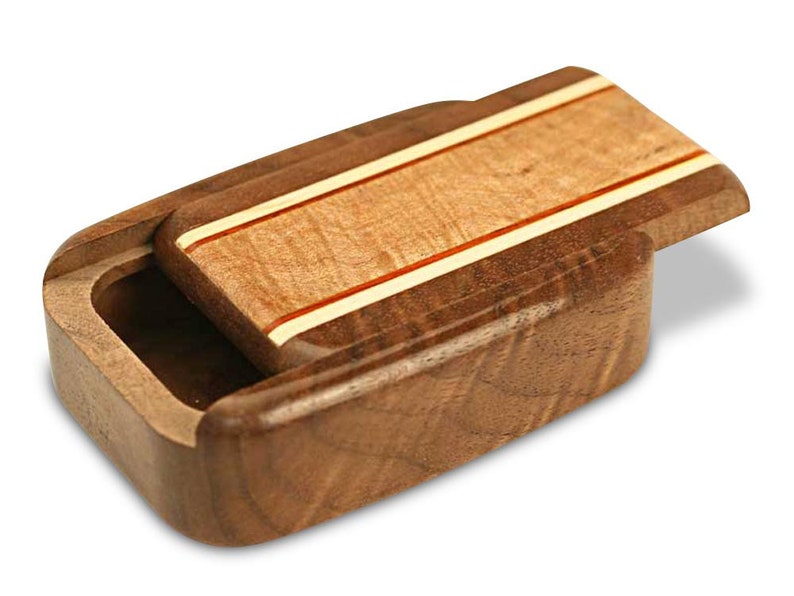 (image: Heartwoodboxes via Etsy)
---
This wood trinket box with metal corner wraps is different from the others that I've seen online.
Plus, it comes with a lock and key. My youngest child would think that a locking box was the best thing ever.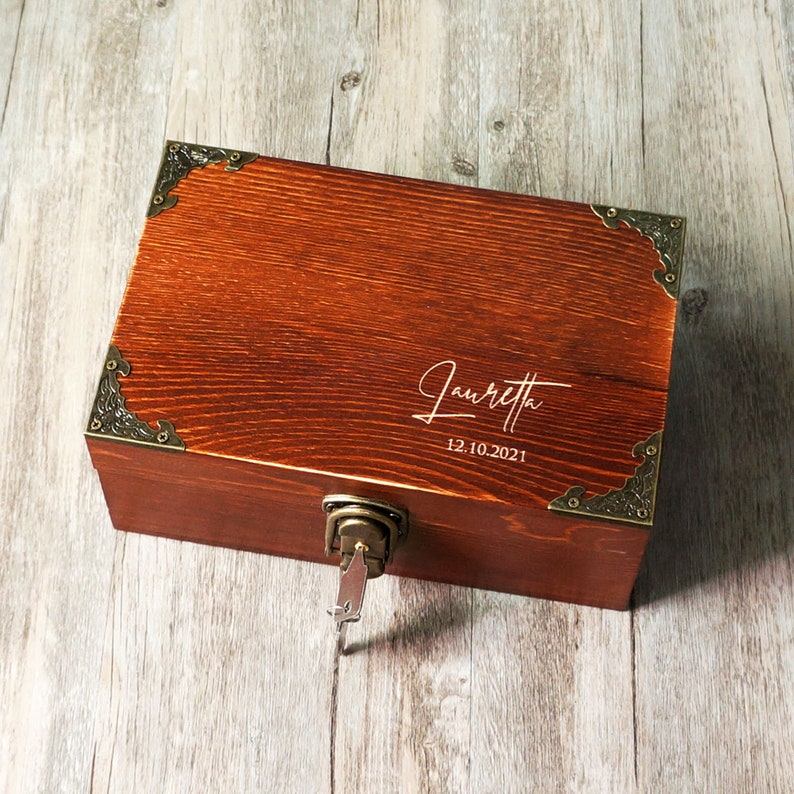 (image: Pongsart via Etsy)
---
I did not include any vintage wood trinket boxes on this list, but I saw them all over Etsy. Of course, I loved the vintage boxes the most because they seemed more ornate than the ones on this list.
All in all, I don't think there's a wood trinket box I've encountered that hasn't made me happy, but I am partial to the one I own. The sentimental factor is strong with that one! Plus, the design is pretty great too. I didn't find any like it online.
Do you enjoy wood trinket boxes or any sort of trinket box as much as I do?
If so, I'd love to see a picture of it! You find us on Instagram or Facebook or send us an email via our Contact Us page.
---
Thank you so much for spending part of your day here! I hope you had fun. If you'd like something else to read, I have a post for you!
In Praise of Ceramic Colanders
That Time We Gave Some Vintage Flare to a HUGE Wood Storage Chest
How We Really Like Our Amazon Sofa
*affiliate links in this blog post*