Sneak Peek of Our New Home
Our goal when we found out Handy Husband was transferring back to the U.S. was to buy a home right away.
Do you know what the universe said in response to that notion?
HAHAHAHAHAHAHAHA!
First, we had a little visa renewal issue, which meant we couldn't leave Ireland to go look for a home. Well, we could leave, but we might not have been able to reenter Ireland.
Then we realized it would be helpful with the mortgage process if Handy Husband was officially on the U.S. payroll, which he wasn't and the transition date was all tied up with this visa issue. Details, details.
If those practical matters weren't enough to deter us, we finally realized that once we boarded a plane for the U.S. we were technically homeless! Our stuff was on a container ship crossing the Atlantic Ocean with no final destination.
Okay, universe. Now you have my attention.
We were also moving to a state we had never lived in before. We didn't know if we would like it or if Handy Husband would like his new role (same company) stateside.
That's a lot of moving (no pun intended) parts and pieces to sort through in a matter of weeks.
Common sense prevailed (it's such a bummer sometimes, isn't it?) and we decided the most prudent thing to do was to hope we win the lottery find a place to rent while we figured out all of these things.
We found a quirky, old home to rent in a lake community. It's in a good school district and about 20 minutes from Handy Husband's office.
Now, when I call a home 'quirky' I mean that as a term of endearment. I really love old houses. The character can't be beat. Look at that roof line!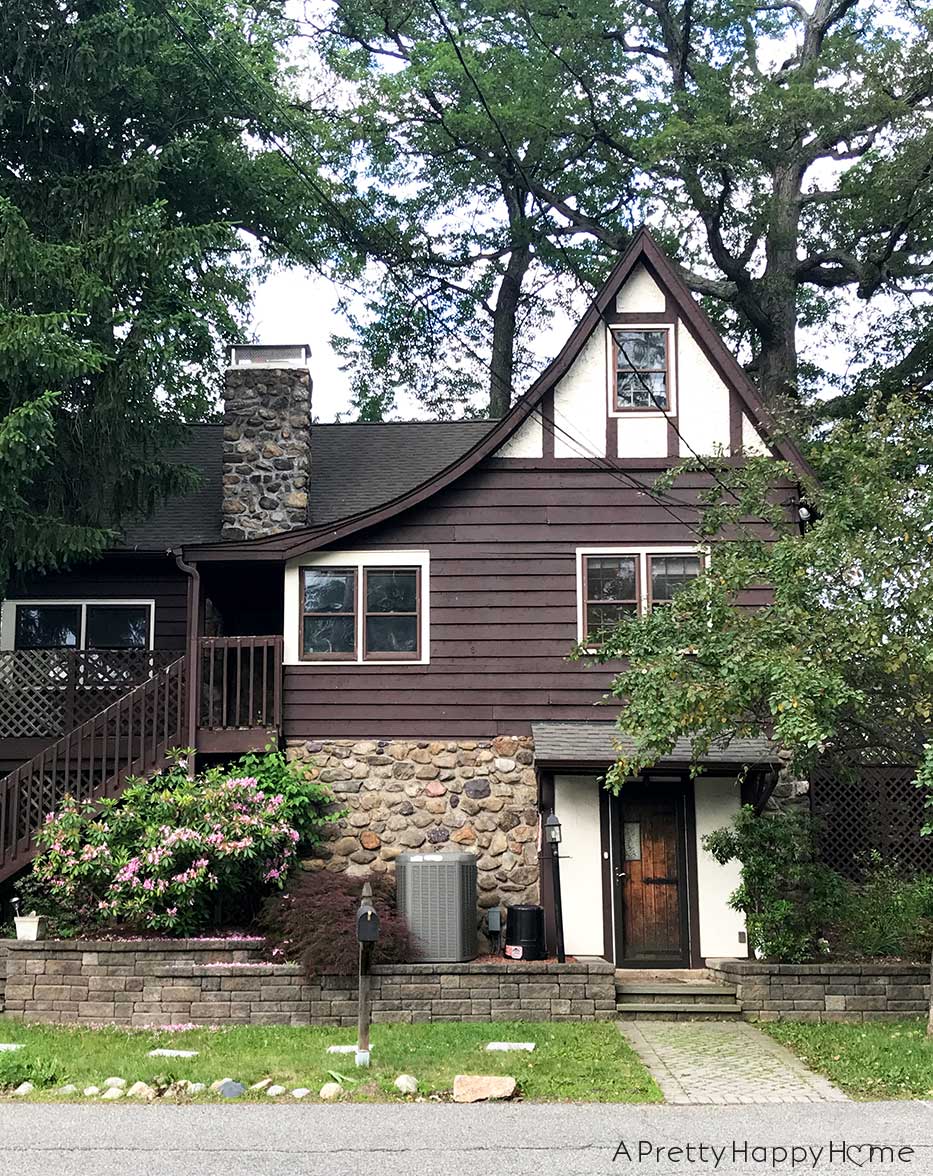 To illustrate how much I love old homes, I viewed a perfectly normal split-level home  during our house hunt too.
It was as vanilla as a house could be. There was nothing particularly offensive about it at all.
I actually called the Junk Whisperer to say, "Something must be wrong with me!"
I thought she replied, "DUH!"
We had a bad connection and the kids were being loud, so I probably misheard what she actually said.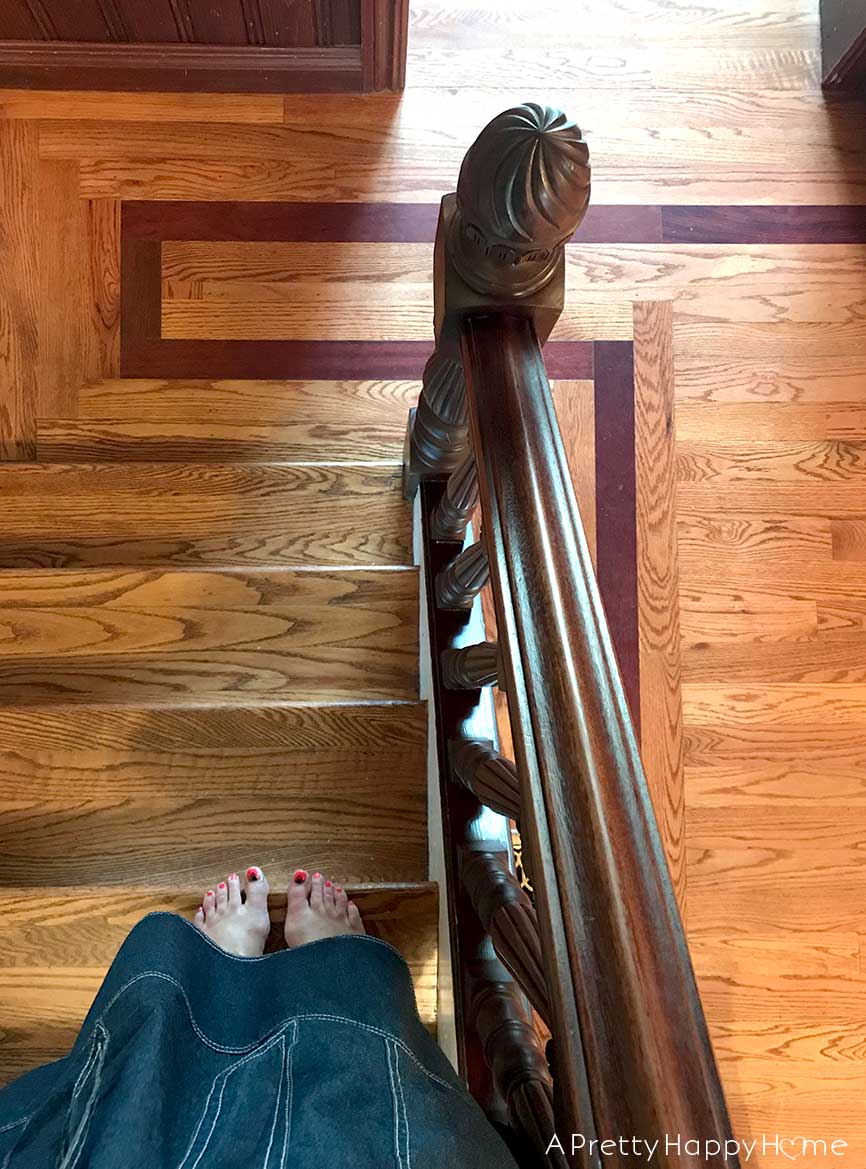 I continued my rant by saying something like, "There's a perfectly fine house and it just gave me 'meh' feelings. But give me the house with the unfinished basement, the weird ceiling angles and the dark-paneled wood room and I'm like BRING IT!"
So, I guess I'm quirky too.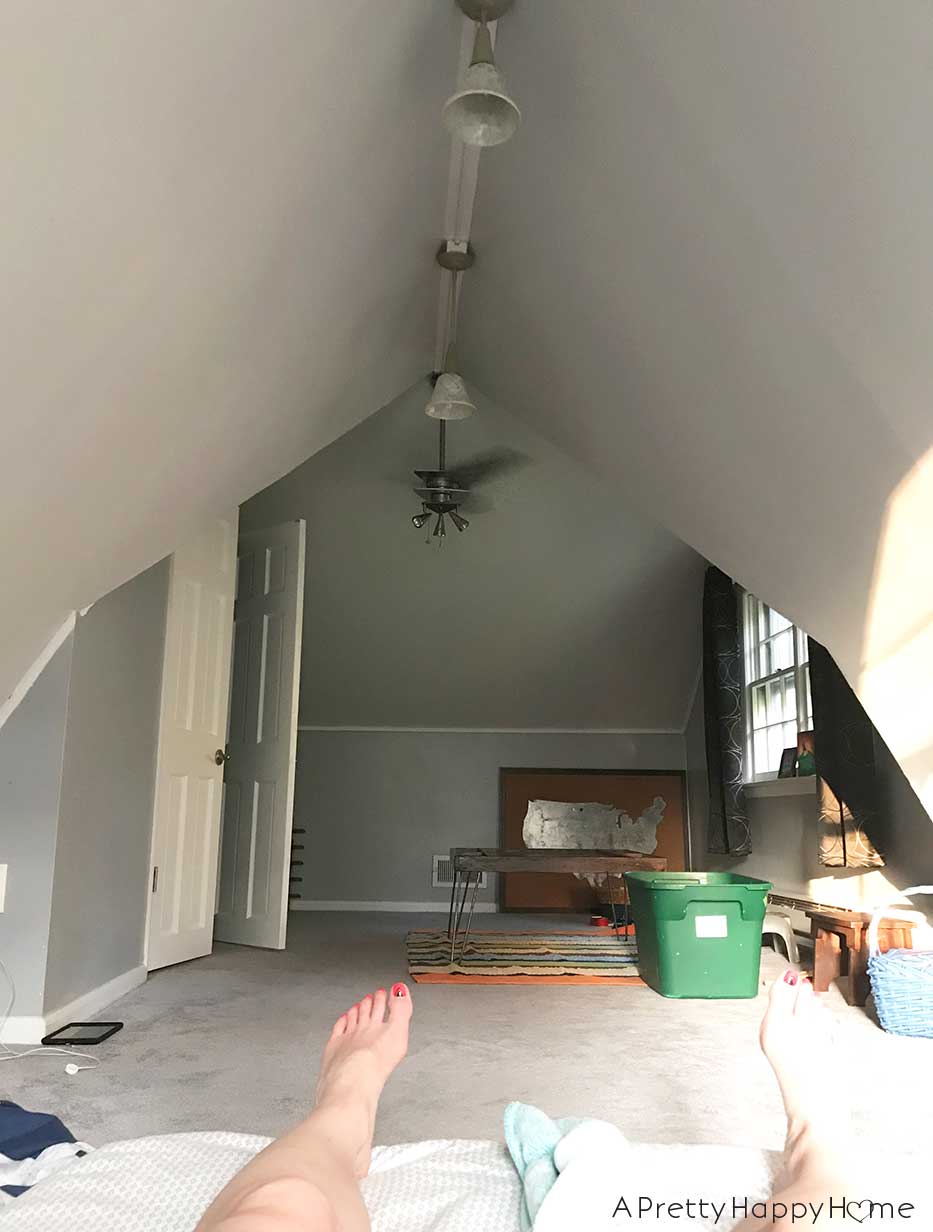 You knew that already though, didn't you?
That's why me taking a bad picture of a cool room while collapsed on my son's mattress on the floor at the end of moving day is not surprising to you.
And if you are wondering if I'm superwoman where all the boxes and paper are hidden? They aren't hidden. They are gone. The movers unbox everything and set it on the floor or counter. They take the boxes and paper with them when they go. I had PLENTY of help getting to this stage in the moving day.
Just keeping it real for you.
Now, the best part of the house, besides the kitchen, is the back yard, which is actually not a yard at all! Even on a rainy day it is pretty.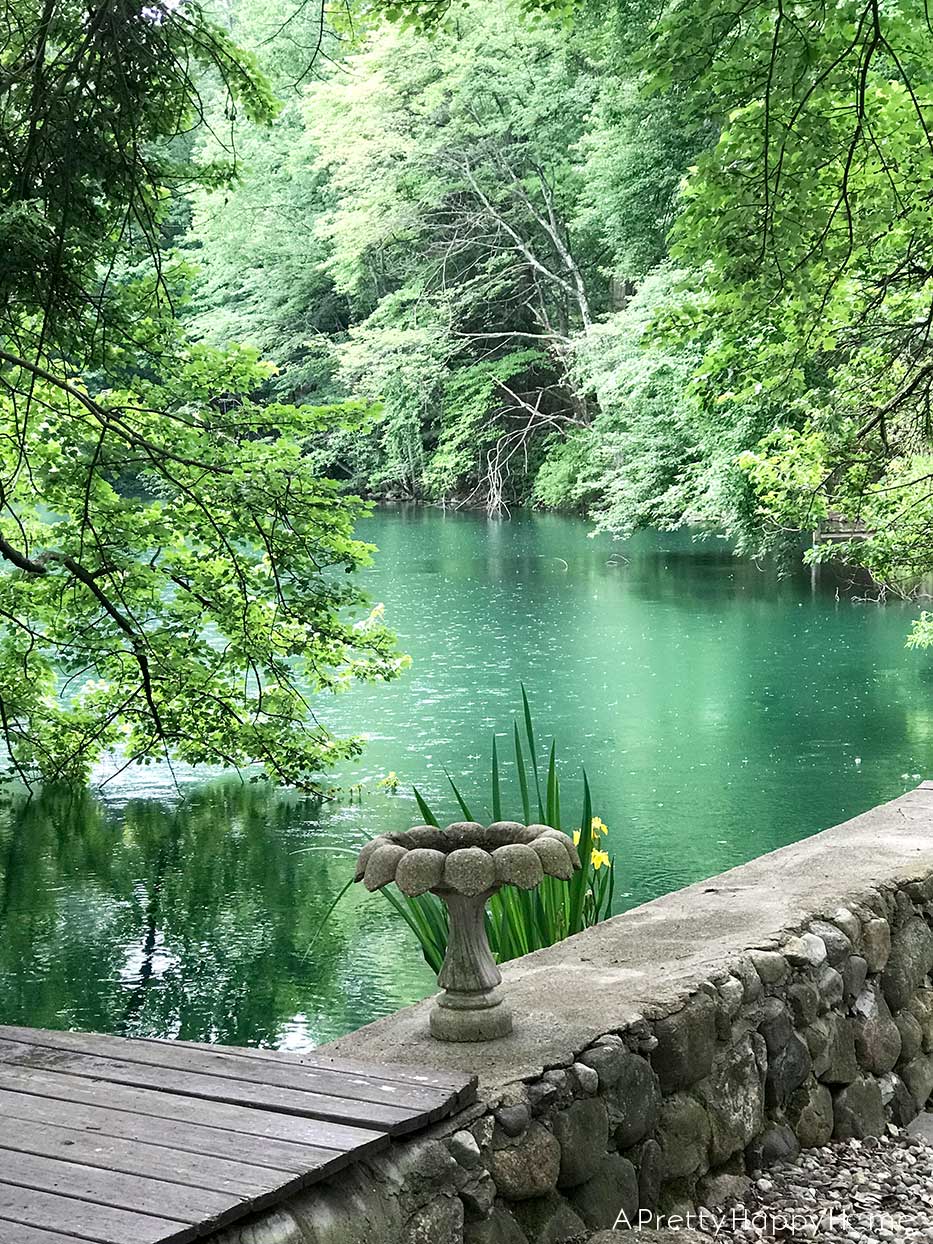 That's the smallest of sneak peeks of our new home.
I don't have my act together to give you anything more at this point.
Mainly, I'm just happy to have a home! The timing of us finding this house, our container clearing customs and the movers being able to deliver our stuff was really the universe doing me a solid after that earlier business of dashing my hopes.
I love it when things work out like that!
P.S. Handy Husband is really enjoying his work too! I'm super proud of him and pretty thankful that he comes home at night and plays technical support to fix all my website issues.
---
Thanks for hanging out with me today. Here are some other posts you might enjoy.
Lake House – First Glimpse (we like living on water, apparently!)