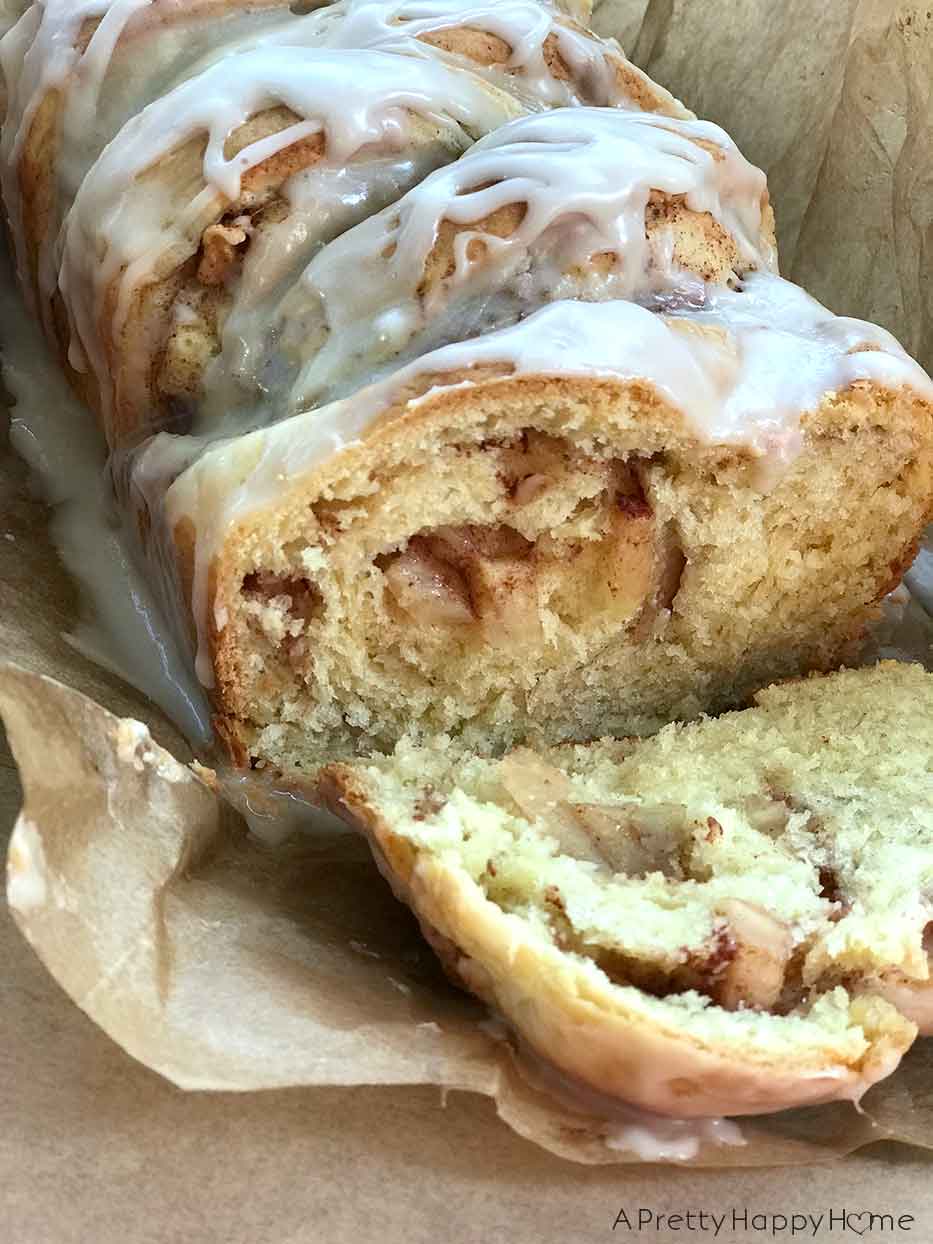 Would I Make It Again: Maple Glazed Apple Pull-Apart Bread
I'm becoming predictable with these "Would I Make It Again" posts for two reasons.
First, I don't want to be mean. This is a happy place, after all. I'm not going to rip apart a recipe just because I didn't enjoy a particular food. Chicken feet aren't my thing, but millions of people seem to eat them quite regularly. Who's to say they are wrong? Not me.
Second, I have eaten enough food in my life except chicken feet that I have a strong hunch of what I will enjoy or not when selecting a recipe.
While all the recipes I've featured in this series are pretty tasty, I'm on the hunt for the holy grail. Otherwise known as recipes I end up adding into my regular meal rotation.
If it was up to me our meal rotation would include tacos, taco salad, burritos, and burrito bowls. Maybe I'd throw in nachos to spice things up a little. But apparently my family likes variety. Do you see the difficulty I'm working with here?
Now, on the topic of variety and high calorie treats (aka the best kind of treat), I decided to try a recipe by Half Baked Harvest for Maple Glazed Apple Pull-Apart Bread.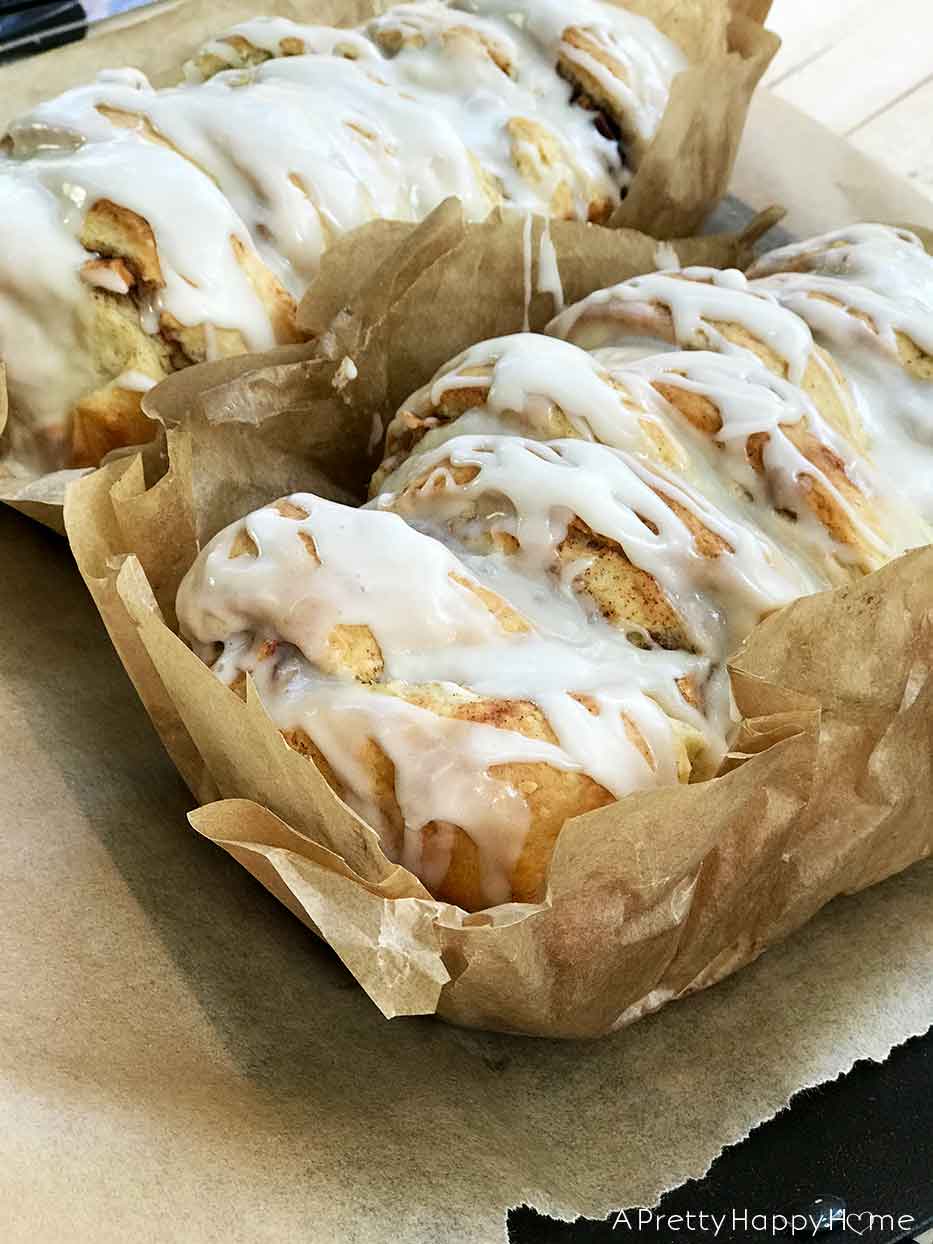 Honestly, the recipe had me at 'maple glazed.' I'm easy that way.
You could probably maple-glaze chicken feet and I'd give those a lick try.
I ended up splitting my batch of dough into two loaf pans. I'm not sure if I went wrong somewhere in the recipe or didn't have the right sized pans. Whatever it was, I was wary of squishing all the dough into one pan. I'm not complaining about having two loaves of this bread though.
If I was to make the recipe again, I'd mix cinnamon into the dry ingredients of the bread dough. That's a flavor insurance policy, of sorts, in the event the apples get rolled up on one side of the loaf like mine did. I need more loaf rolling practice!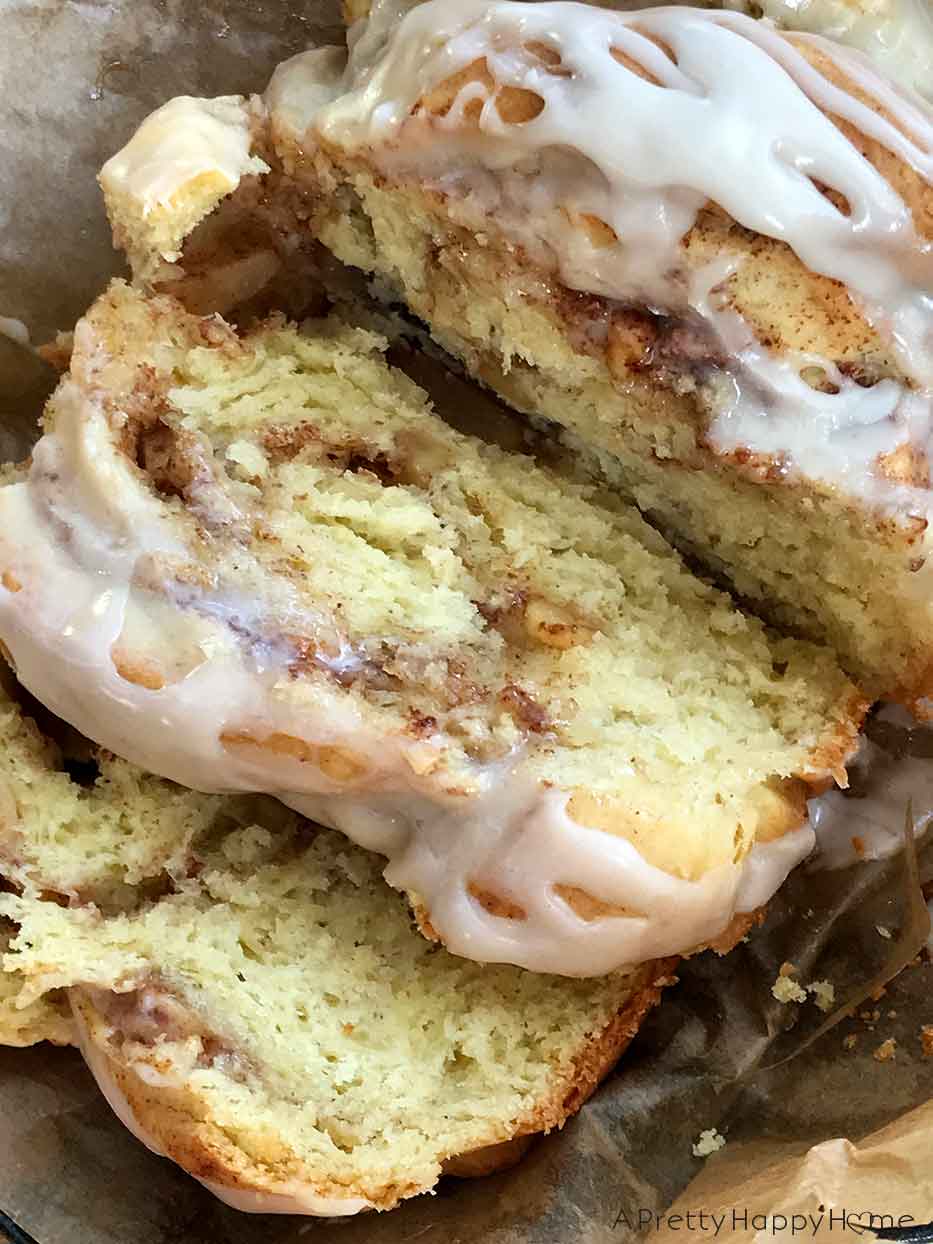 Did we eat this Maple Glazed Apple Pull-Apart Bread ridiculously fast? I hate to admit that, but yes.
Give me this bread over a piece of chocolate any day.
Would I make it again? This is so hard! I might. The dough part of this bread is happiness times a hundred – even without me mixing extra cinnamon in. The glaze is sinful in the most delicious way possible.
The quandary is that it is a yeast-based bread. It needs time to rise. Twice. It means I can't have a hankering for apple bread and satisfy my craving right now. Plus, I've made plenty of quick-bread recipes that are similar to this one without the extra time.
That said, I would make this recipe over cinnamon rolls. WHAT!?!? I know, I know. It takes a lot to say that especially considering that I've made cinnamon rolls recipes by some famous tv chefs. Same amount of work or less, but this dough is way better texture-wise (reference the above photo) than cinnamon roll dough for whatever reason.
I guess I'll have to keep you posted…
---
Other recipes in the Would I Make It Again Series:
Would I Make It Again: Balsamic Glaze vs. Balsamic Vinegar
Would I Make It Again: Pasta from Chickpeas
Would I Make It Again: Lemony Cucumber Pasta Salad
Would I Make It Again: Cilantro Vinaigrette 
Would I Make It Again: Blueberry Buckle Coffee Cake
Would I Make It Again: Chile Lime Almonds
Would I Make It Again: Cheese Tea
Would I Make It Again: Rhubarb Scones
Would I Make It Again: Korean Beef Bowl
Would I Make It Again: Chicken Rigatoni With Vodka Sauce