Oh my goodness, we are less than one week from Thanksgiving! Who is ready?
Not me.
Not by a long shot.
This week I shared a delicious treat you could make for the holidays – Sweet Potato Cranberry Doughnuts. They feed a crowd!
I also shared one last autumn idea – painted acorn tic tac toe. If you set this out during the holidays, I guarantee someone will play!
Here's the Happy List!
---
FAVORITE HOUSE
If I had to pick a favorite house right this second, I would pick The Lilypad Cottage in Michigan.
I love Kelly's simple Christmas decor and the blue colors are right up my alley. Go check out the rest of the pictures and I hope you'll feel as inspired as I did.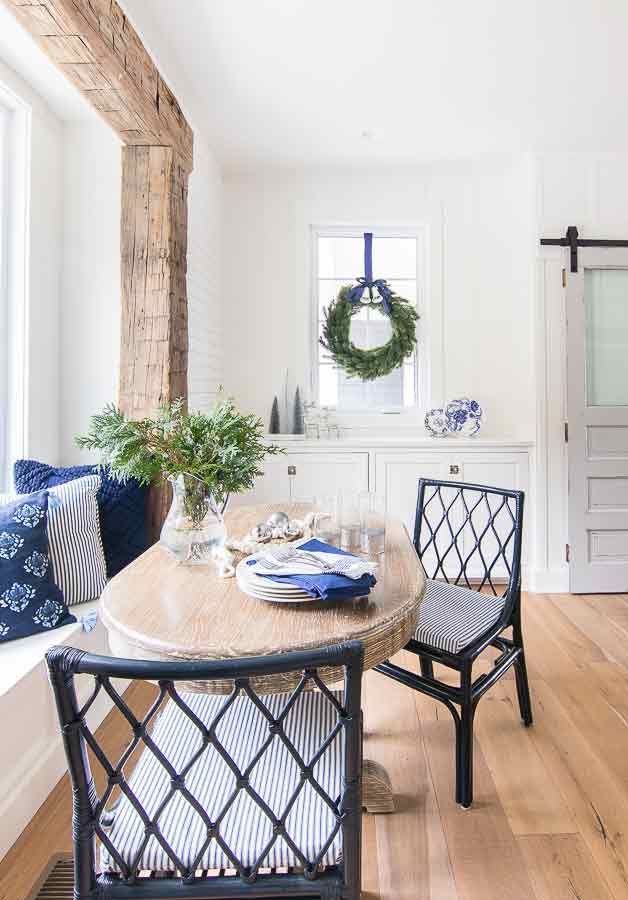 (image: The Lilypad Cottage)
---
BEFORE AND AFTER
I am so inspired and amazed by the potential some people can see in a project.
This is from Livingstone Construction's website.
Here's the before…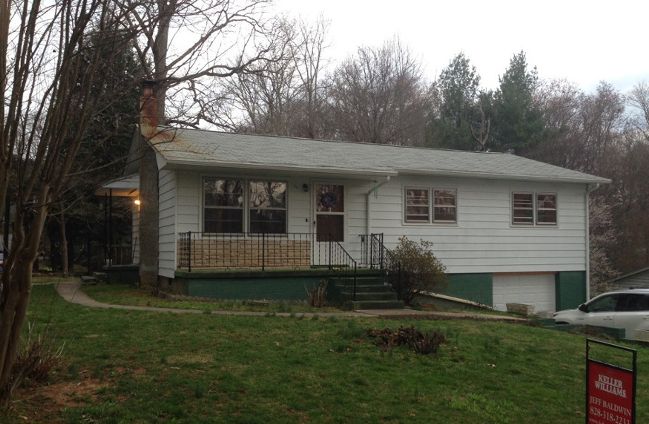 Here's the after…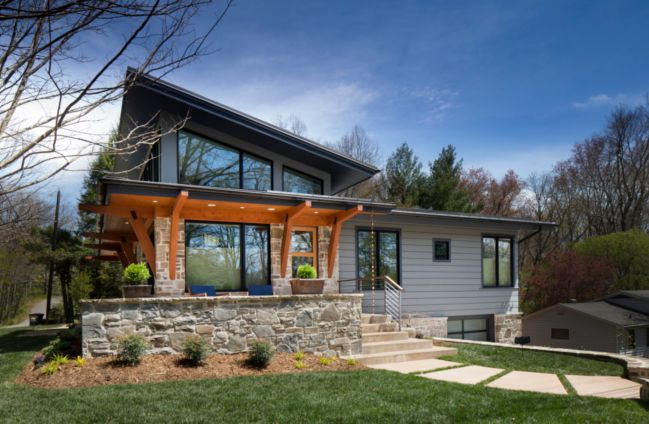 (both images: Livingstone Construction)
Can you even believe that is the same house?
More amazing before and after inspiration can be found at Livingstone Construction.
---
CUSTOM HOUSE EMBROIDERY
Speaking of houses…
This custom house embroidery by SasssyStitcher on Etsy is a super great gift idea.
(And no, I didn't spell that incorrectly!)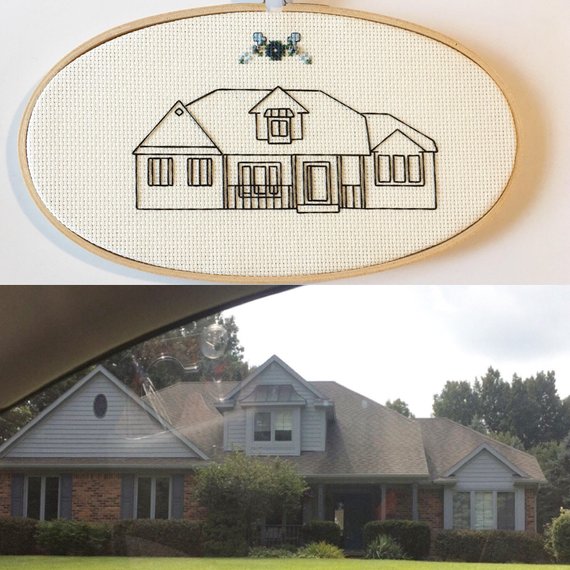 (image: SasssyStitcher)
---
RIBBON TREE ORNAMENT
Ribbon and twigs! Such a cute DIY ornament idea by Fireflies and Mudpies!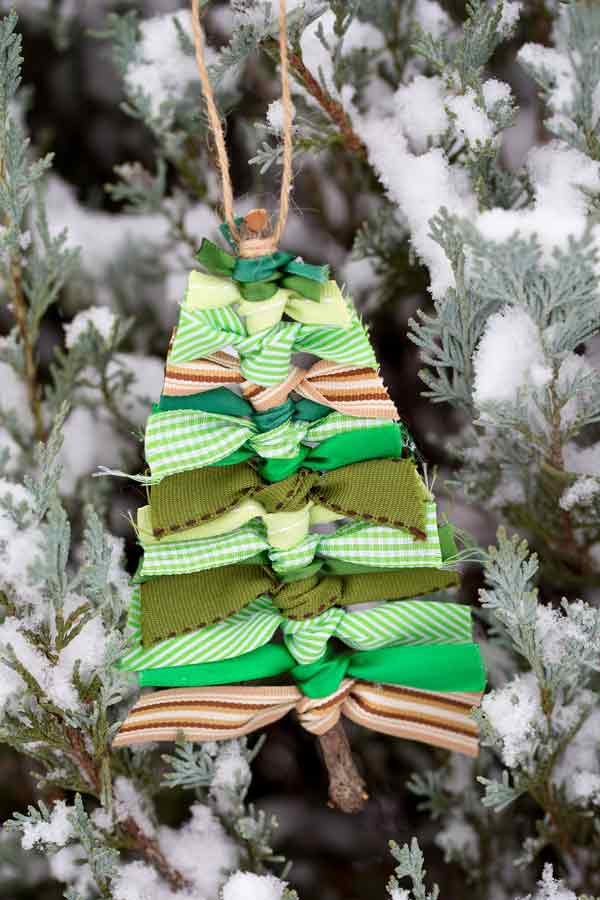 (image: Fireflies and Mudpies)
---
MAKE AHEAD CRANBERRY SAUCE
I'm going to be making this Make Ahead Cranberry Sauce by Ina Garten for Thanksgiving.
How can I go wrong with an Ina Garten recipe? User error, that's how! But that probably won't happen!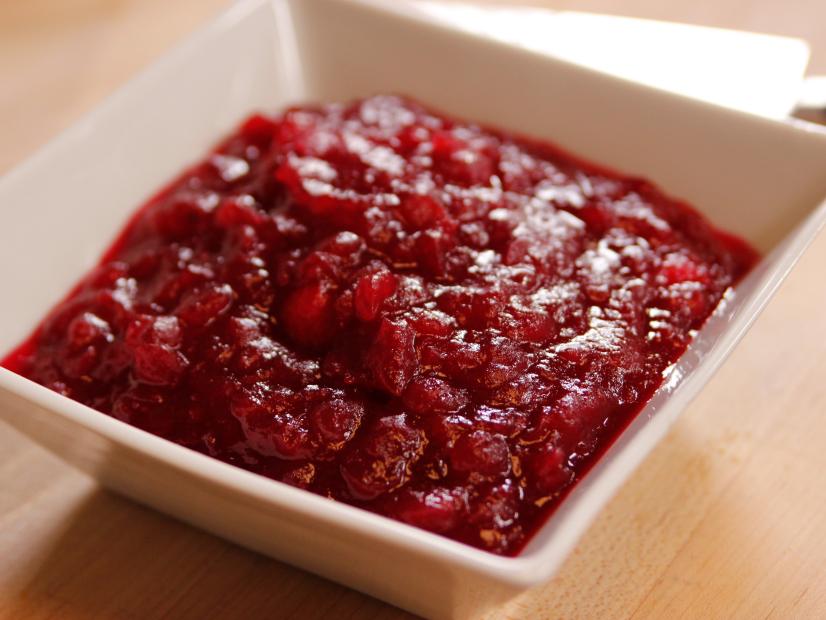 (image: Food Network)
---
GIGANTIC WREATH
I do like statement pieces and a 45-inch wreath is a statement maker!
See this one…it's from Target!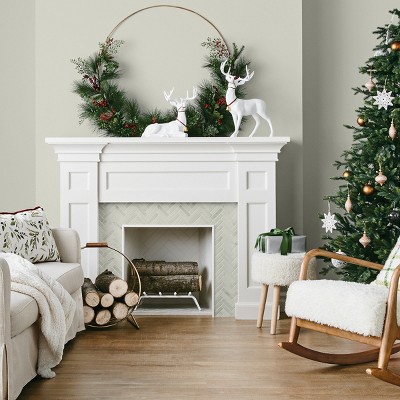 (image: Target)
The wreath caught my eye because I recently saw it on a photoshoot done for Target and styled by Emily Henderson. The wreath looks waaaay better in Emily's pictures, by the way.
Also, I think this wreath could be DIY'd with a hula hoop for a lot cheaper than 50 bucks.
---
SHEET MUSIC PERFECTION
You guys know I'm a sucker for anything with sheet music.
---
THANKSGIVING PLAYLIST
I thought Julie Blanner's idea from a couple of years ago to create a Thanksgiving Playlist was a great idea!
Here's her Spotify playlist and I think I'm just going to borrow it! Also, she sets a pretty table, doesn't she?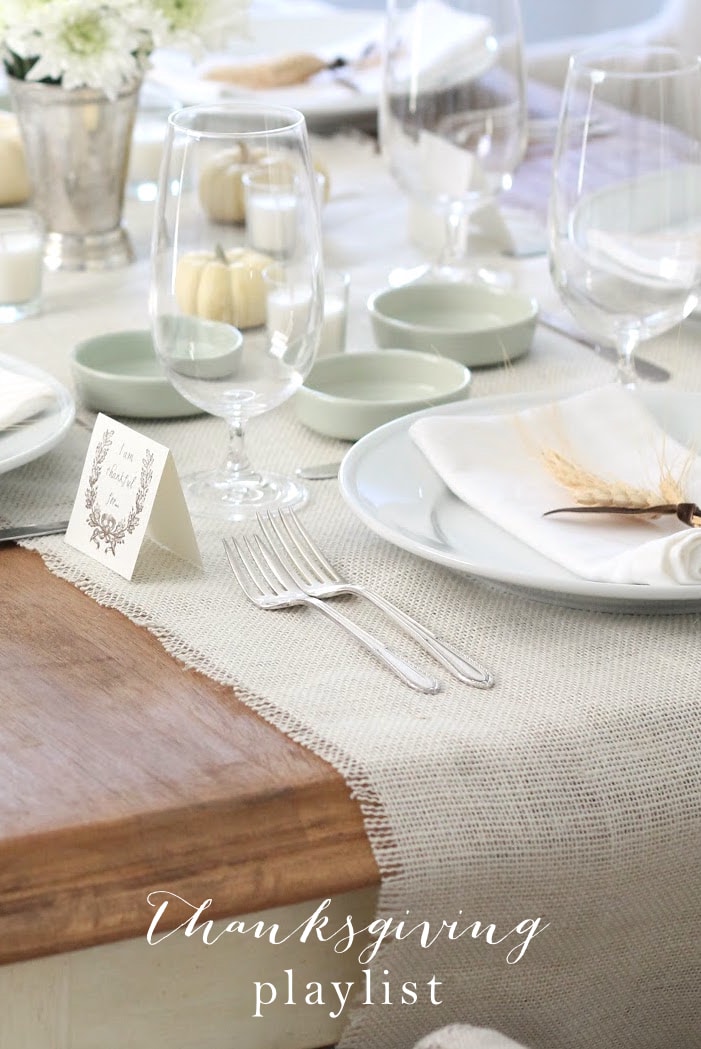 (image: Julie Blanner)
"Feeling gratitude and not expressing it is like wrapping a present and not giving it." – William Arthur Ward
---
Thank you for reading this blog and sharing part of your day with me! Hope you all have a happy weekend!
*affiliate links in this post*