Why, hello! Welcome to this week's Happy List!
I hope the week has treated you well. No, better than well – fantastic!
This week on the blog I got very passionate about establishing sentimental provenance for your family keepsakes. This seemed to strike a chord with many of you, so I'm glad I finally wrote about this idea. I also shared my infatuation with embroidered pillowcases! I'm hoping to add a pair to my bed linens soon!
If you aren't following along with us on Instagram or Facebook stories, I invite you to hang out with us there. There's a lot that happens there that doesn't make it on the blog. Also, if you create something I should see, please tag me! I really do love to see what you are making. Let's be inspired together!
Here's the Happy List!
---
DARK WALLS
As much as I love white walls, I am completely drawn to dramatic photos of rooms with dark walls like this one.
I'm pretty sure I've shared a living room photo of this room before, so this house by Heidi Caillier Design does something for me!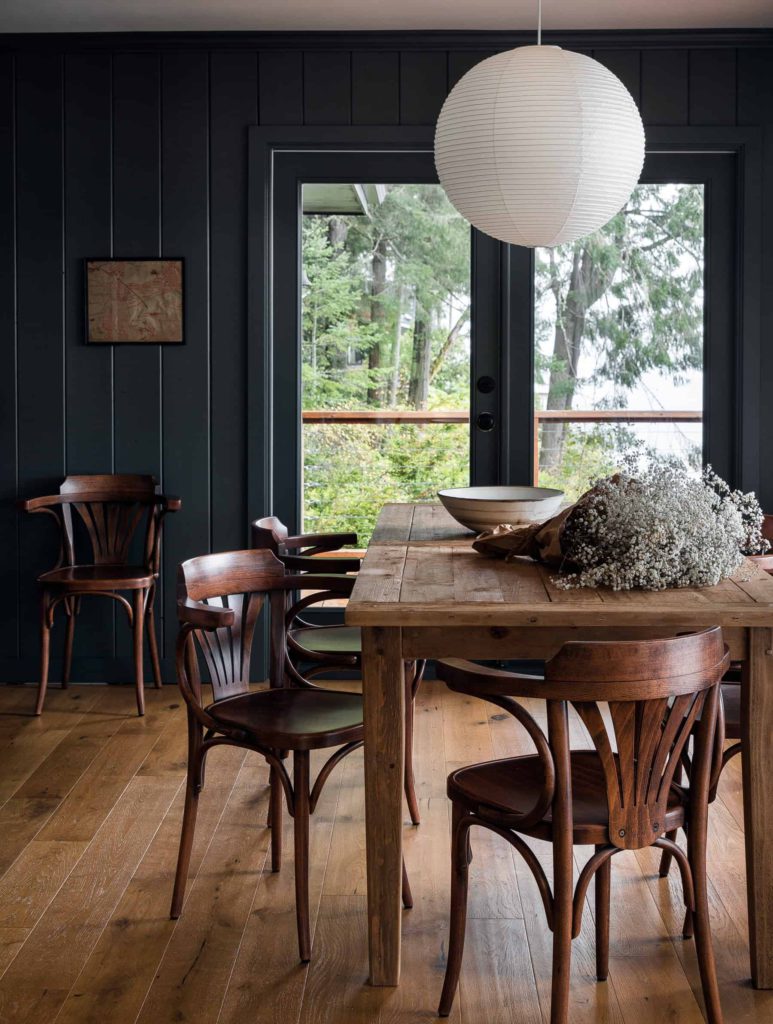 (image: Heidi Caillier Design)
---
WORLD LANGUAGES VISUALIZATION
This graphic illustrating how many native speakers speak each language in the world was so interesting to me!
It's going to be hard to read here, so click over to Visual Capitalist to see the full, interactive version.
(image: via Visual Capitalist)
---
DINING NOOK
I showed this picture to Handy Husband this week.
I'd love to build a dining nook in the corner of our kitchen. I just don't know if we have enough room. You have to go check out the rest of this kitchen. It's so pretty.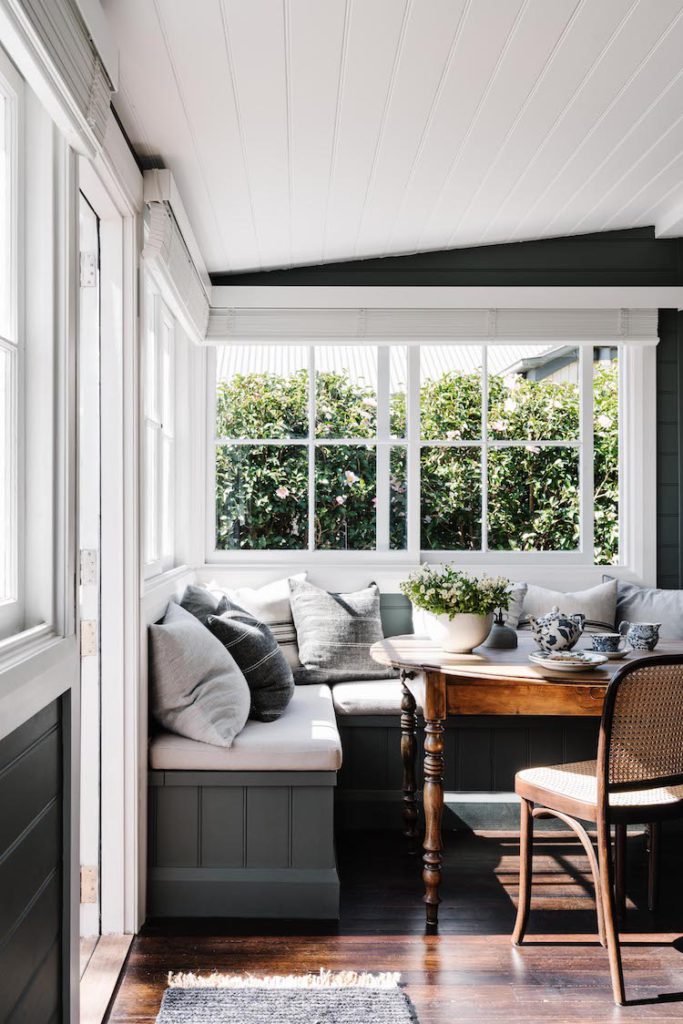 (image: via My Scandinavian Home)
---
NIGHT LUNCH
Before the food truck phenomenon took over foodie culture, food trucks were a thing. We just called food from a food truck or wagon "night lunch."
Isn't night lunch a great term? We should bring it back.
Learn more about night lunch in this Atlas Obscura article.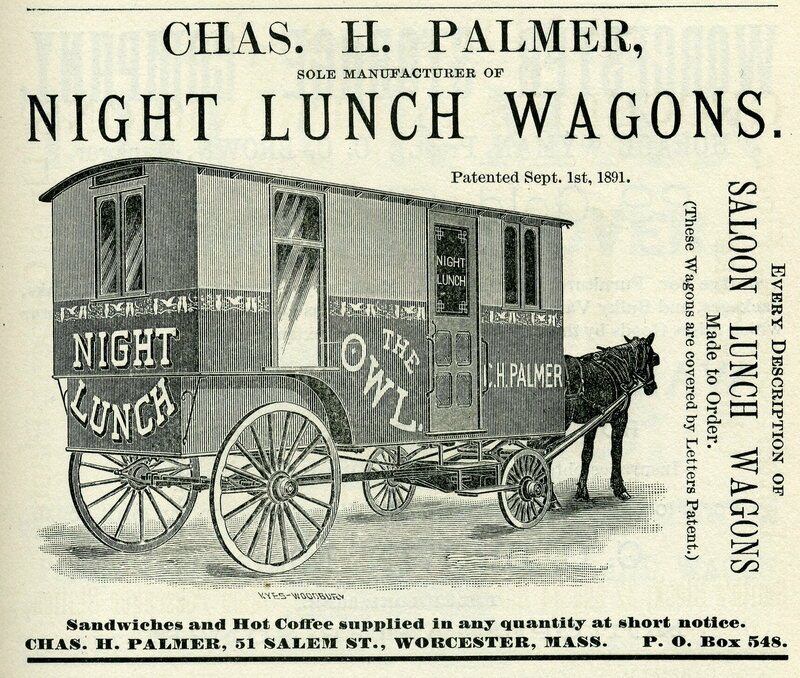 (image: Worcester Historical Museum via Atlas Obscura)
---
PAINTED PLASTIC FRUIT
Lucy from Craftberry Bush spray-painted plastic fruit and DANG it looks good!
I think I have some fake fruit around here somewhere…hmm…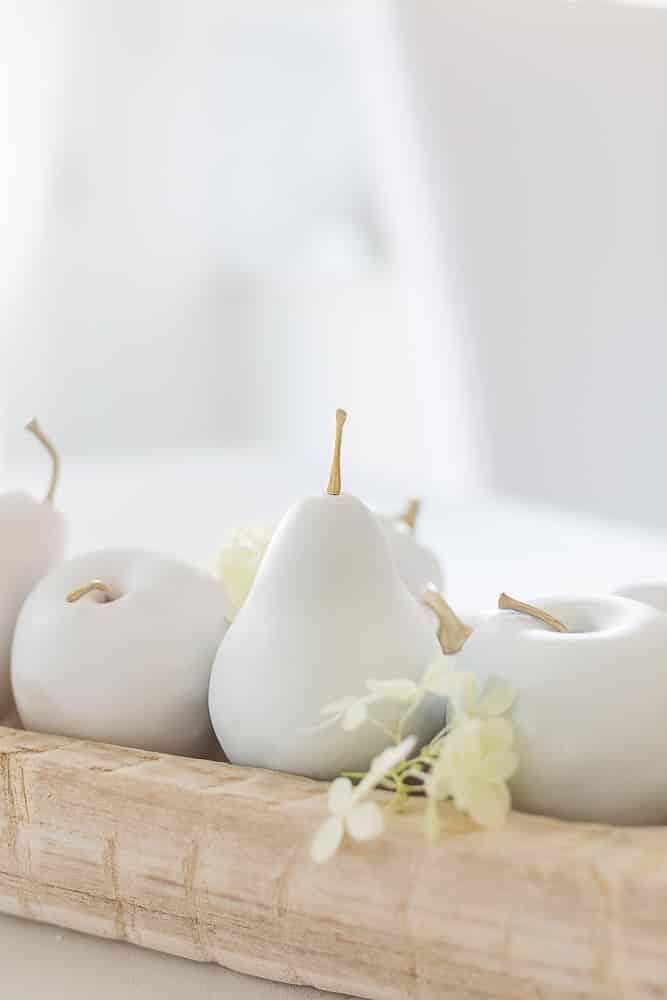 (image: Craftberry Bush)
---
VANILLA CHAI PUMPKIN CREAM COLD BREW
It sounds like all the bases are covered in this drink!
Also, will someone make it for me? Pretty please?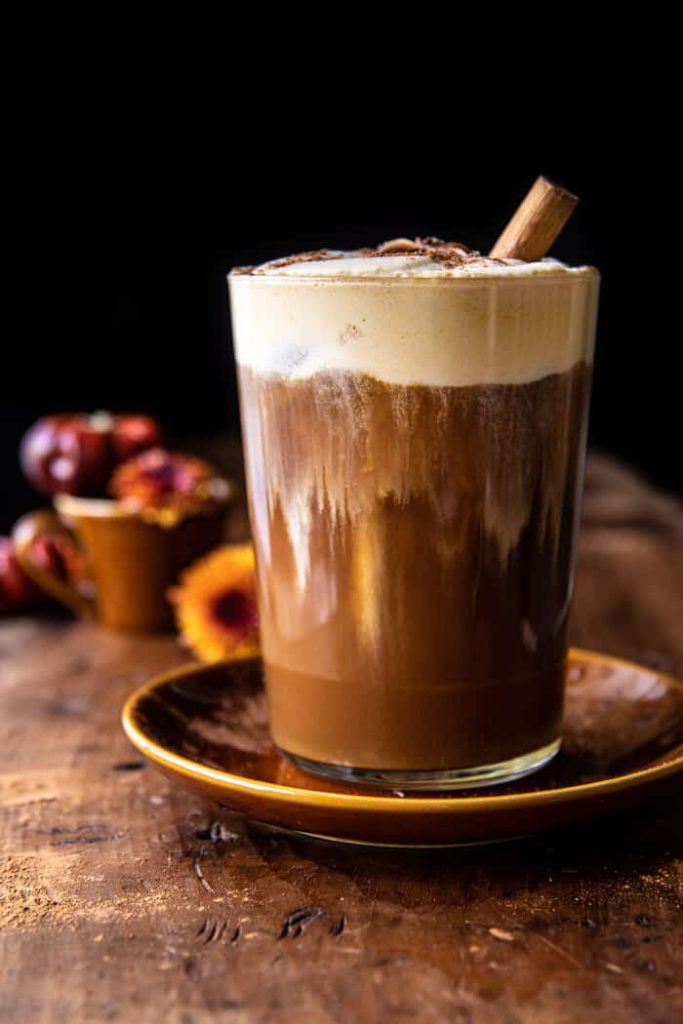 (image: Half Baked Harvest)
---
FALL RUG
I bought the perfect fall rug from Target this week. It was so warm and cozy looking, but I have to return it because it didn't fit under my front door!
*insert crocodile tears here*
It's one of those wool/cotton blends that I love, so it was just a little thicker than a synthetic rug. It would look so good in someone's kitchen.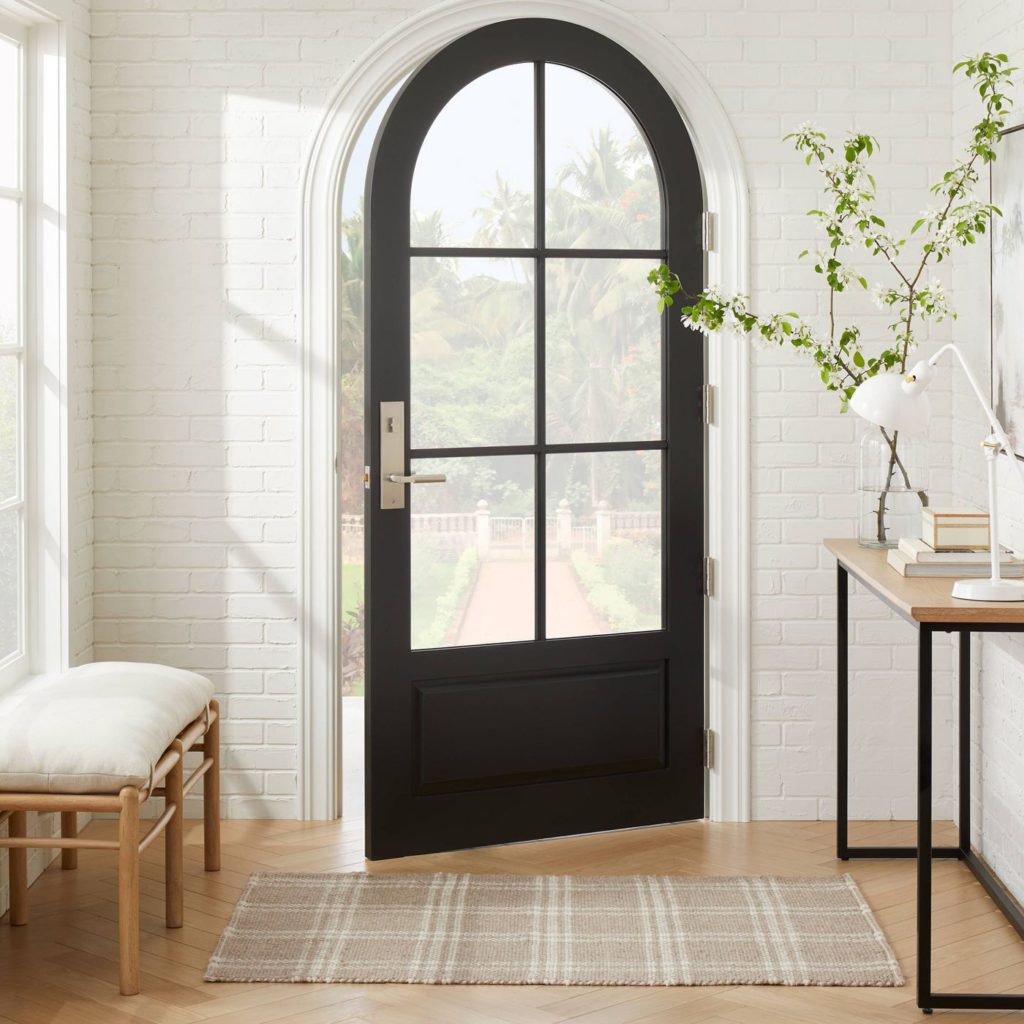 (image: Target)
---
ABSTRACT FLORAL ART
Have a little spackle, paint, and flowers from your yard? Then you can make some abstract art like Jennifer at Jennifer Rizzo did!
(image: Jennifer Rizzo)
---
POETRY MOMENT
On Children by Kahlil Gibran – 1883-1931
And a woman who held a babe against her bosom said, Speak to us of Children.
And he said:
Your children are not your children.
They are the sons and daughters of Life's longing for itself.
They come through you but not from you,
And though they are with you yet they belong not to you.
You may give them your love but not your thoughts,
For they have their own thoughts.
You may house their bodies but not their souls,
For their souls dwell in the house of tomorrow, which you cannot visit, not even in your dreams.
You may strive to be like them, but seek not to make them like you.
For life goes not backward nor tarries with yesterday.
You are the bows from which your children as living arrows are sent forth.
The archer sees the mark upon the path of the infinite, and He bends you with His might that His arrows may go swift and far.
Let your bending in the archer's hand be for gladness;
For even as He loves the arrow that flies, so He loves also the bow that is stable.
---
Thanks for reading today's Happy List!
Be good to yourself and others this weekend.
I'll see you back here on Monday!
*affiliate links in this blog post*