Hey, Hey, Hey!
Hope you all had a great week! It's never dull around here, so I'm looking forward to the weekend.
This week I shared a new use for old hubcaps as a magnetic bulletin board.
I also made one more attempt at decorating faux Easter eggs and I love how they turned out.
If you are on Pinterest would you do me a huge favor and give me a follow? Here's the link. I would GREATLY appreciate it. Thanks!
Here's the Happy List!
---
GARDEN STORAGE CADDY
This Gardener's Supply Company Mobile Tool Storage Caddy
is a smart idea and would be a cool gift for someone who likes gardening.
Don't get this as a gift for someone, like me, who does't like gardening though.
I still want it, don't get me wrong. Just not for Mother's Day. Ha!
---
SO MANY HAPPY THINGS
I love to stumble on photos that aren't something I would necessarily recreate, but that I appreciate for what they are.
Someone was brave enough to paint a ceiling red. And it is awesome!
That green hand chair is fun. I'd totally try it out.
I'd love to know how they created that blue wall effect.
A banana book end? How can you not smile looking at that?
---
NEST CAKE
If I was going to bake an Easter cake (I'm not, but IF I was), I think I could handle this one. So cute!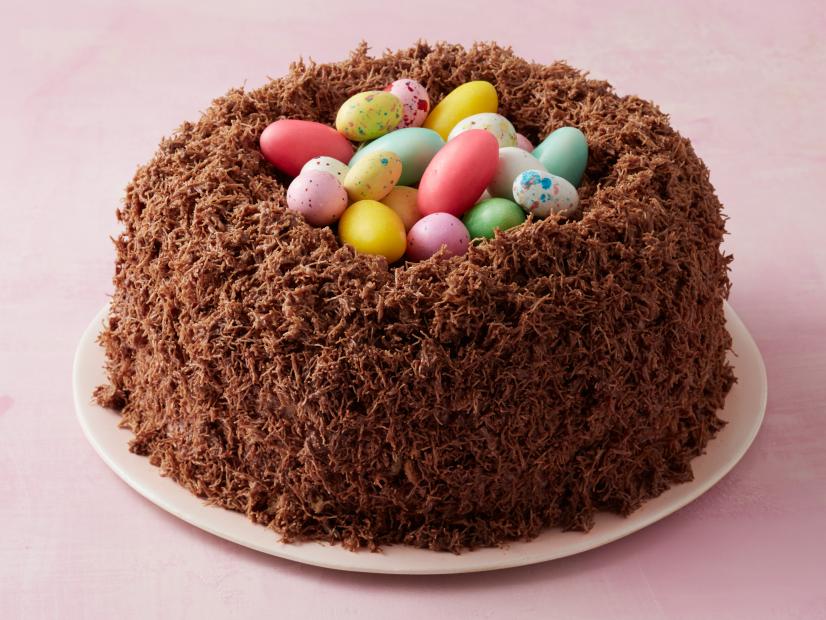 ---
BRICK SHELF
I have not watched the new HGTV show, One of a Kind, yet. We don't have cable. Or a tv. I've caught the highlights on Instagram though.
This built-in shelf area created out of bricks gave me all the feels.
---
MATTE WHITE APPLIANCES?
How do you feel about matte white appliances? Or any colored matte appliances?
I'm not sure I'm ready yet.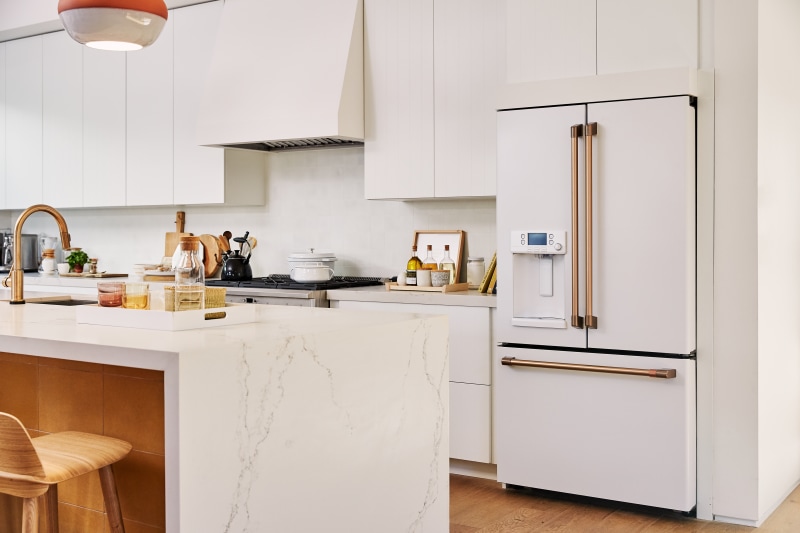 (image: Domino)
---
SOUND WAVE ART
This art idea showing the sound waves of your children saying "I love you" has officially melted me into a pile of goo.
You email them an audio recording of whatever you want and they turn that into art.
I'm a sucker for a sentimental idea.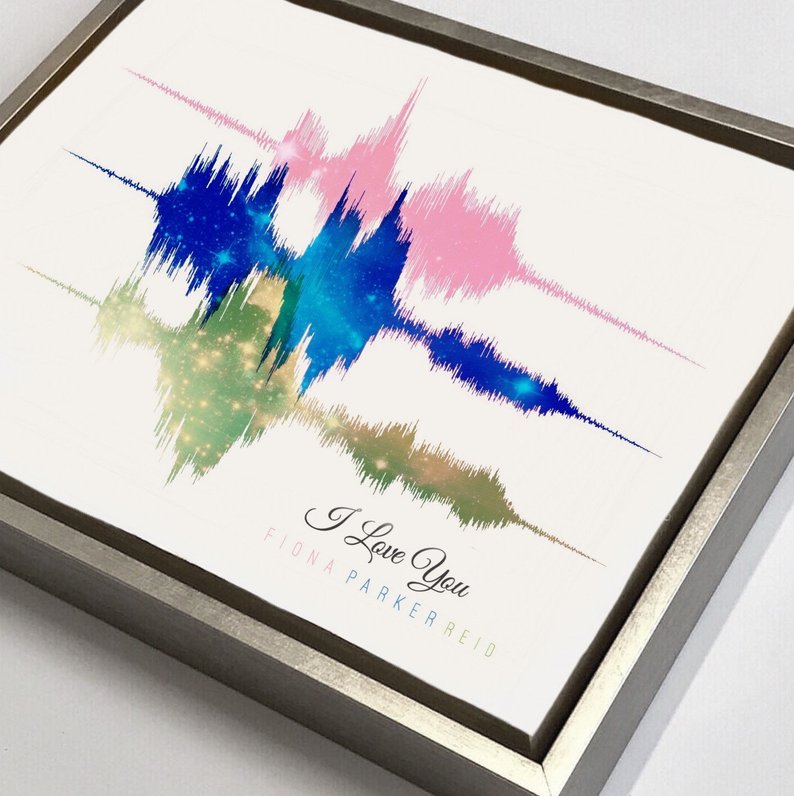 (image: Rindle Waves via Etsy)
I'd love to also have the reverse of this…of my mom telling me "I love you."
---
ROOF LINE
I'm also a sucker for an interesting roof line.
More photos of this home can be found at Birmingham Home & Garden.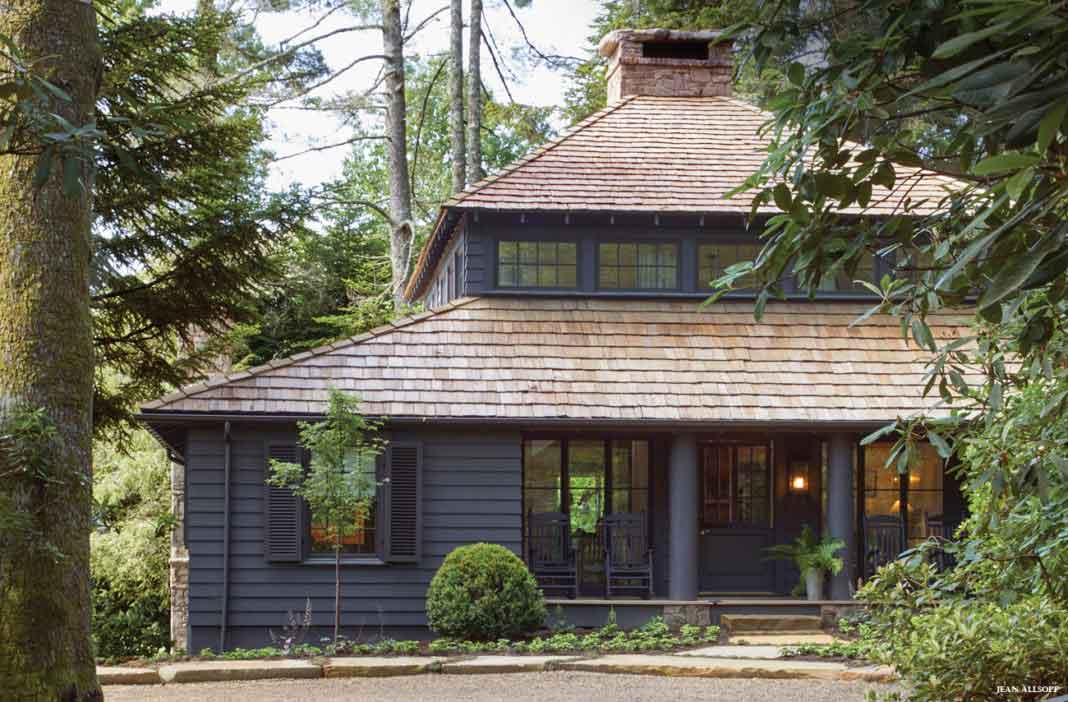 (image: Jean Allsopp for Birmingham Home and Garden)
---
I LISTENED, I READ
This week…
I listened to this podcast on the three things that made the modern economy. Who knew an s-bend pipe could be so important?!?
I read this article on why your brain builds habits. Made a lot of sense!
---
That's it from me. Happy Friday! Go forth and conquer your weekend!
*affiliate links in this post*