I'm baaackk!
Did you miss me while I was on Spring Break? I missed all of you and it has been good to be back to my regular posting schedule this week.
This week I shared my tips for hiring a piano moving or storage company. These are things I have learned over the years and sometimes the hard way!
Then I shared my favorite granola recipe. What is life without a little crunchy topping from time to time?
Here's the Happy List!
---
FREE GREETING CARD PRINTABLE
If you like goats, you'll love these cute greeting cards from Boxwood Avenue. Chloe has a free PDF you can download to print the cards out at home.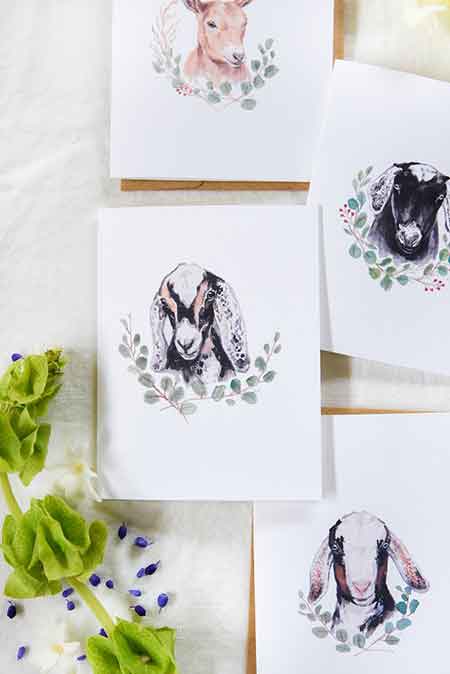 (image: Boxwood Avenue)
---
CHOCOLATE PEANUT BUTTER PIE
I made this Pioneer Woman recipe for Handy Husband's birthday this week.
I don't think I've ever made a recipe of hers that I didn't enjoy!
(image: The Pioneer Woman)
I only ate one small piece though because holy calories, Batman!
---
PERPETUAL CALENDAR
I love Miss Mustard Seed's perpetual calendar. If I ever find a working perpetual calendar while out thrifting, I will snatch it up! I have seen one, but it was broken. Still cool, but not functional.
Also, if you haven't seen Miss Mustard Seed's office reveal, you'll probably enjoy it!
(image: Mustard Seed Interiors)
---
ALL THE BEST
I love a good sad song. Is that warped? Don't answer that.
I like the happy songs too, but man, those sad ones are filled with so much emotion. This song, All the Best, by the Zac Brown Band is not a new song. Zac Brown has been singing it for years and it is a cover of a John Prine song. Here's a snippet of the lyrics:
I wish you love
And happiness
I guess I wish
You all the best
I wish you don't
Do like I do
And go and fall in love with someone like you
If you fell
Oh, like I did
You'd probably walk around the block like a little kid
But a kid don't know
He could only guess
How hard it is
To wish you happiness
---
PERSONALIZED LEATHER KEYCHAIN
I'm not a keychain person. Do you know what my "keychain" is? My grocery store rewards card. True story.
Until now, I would have been hard-pressed to imagine ever finding a keychain that made me think "Oh my goodness. I would use that!"
Until now.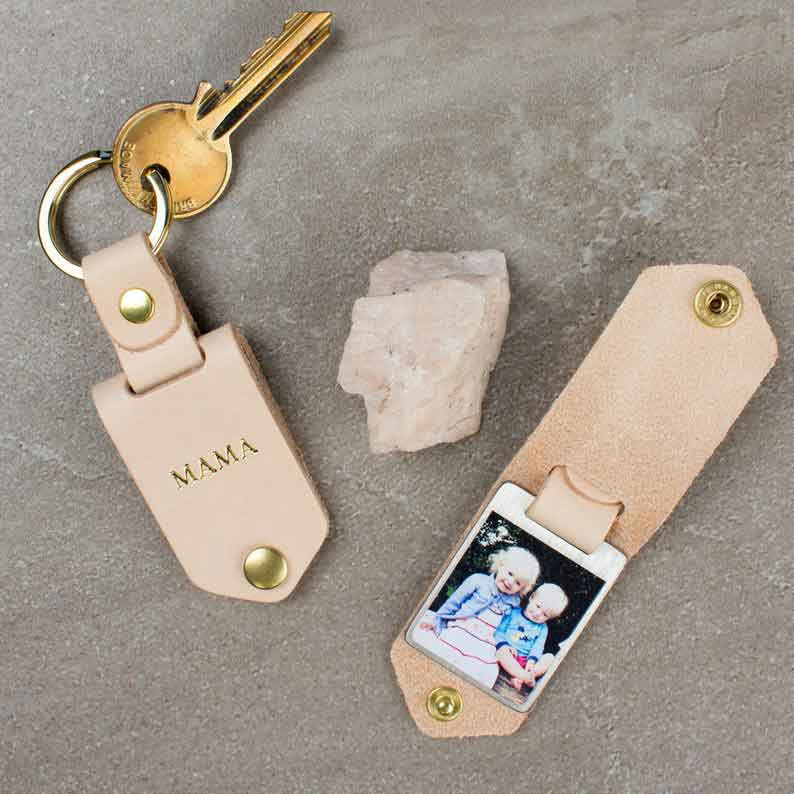 (image: CreateGiftLove via Etsy)
Isn't that the sweetest keychain? I like it because it is tailored and streamlined and you can keep the personal part of the keychain private. They make ones that say other things too.
---
THE DOORS TO END ALL DOORS
Are there even words to describe these doors?
---
LASER ENGRAVED CUTTING BOARD
I've written before about saving a copy of your loved one's handwriting. So, of course, this idea of having grandma's (or whomever) recipe engraved on a cutting board tugged all the heartstrings.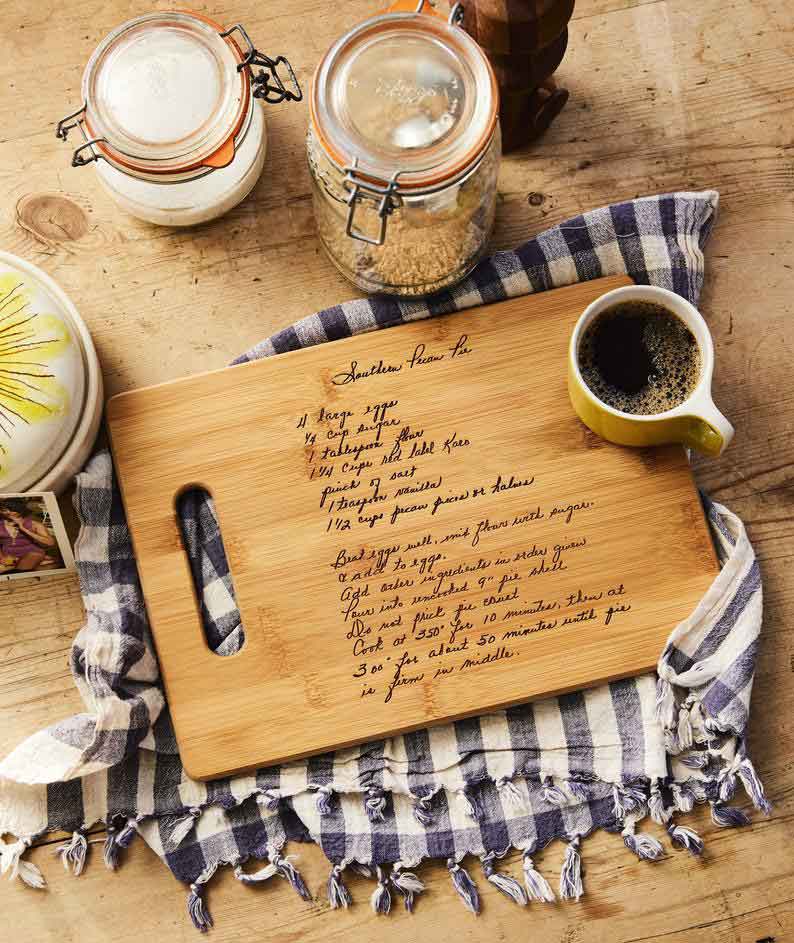 (image: 3DCarving via Etsy)
This would make a great gift for many occasions: Mother's Day, birthday, wedding, anniversary, Christmas.
---
SHIPPING CONTAINER HOUSES
What do you think of shipping container homes? The pictures of this home made from shipping containers are very pretty.
I have a lot of questions before I can decide. How is it insulated? How much do you really save by using a shipping container as the shell of your home? I've heard the number 30% tossed around, but I'm not sure if that would be enough savings for me to take the plunge.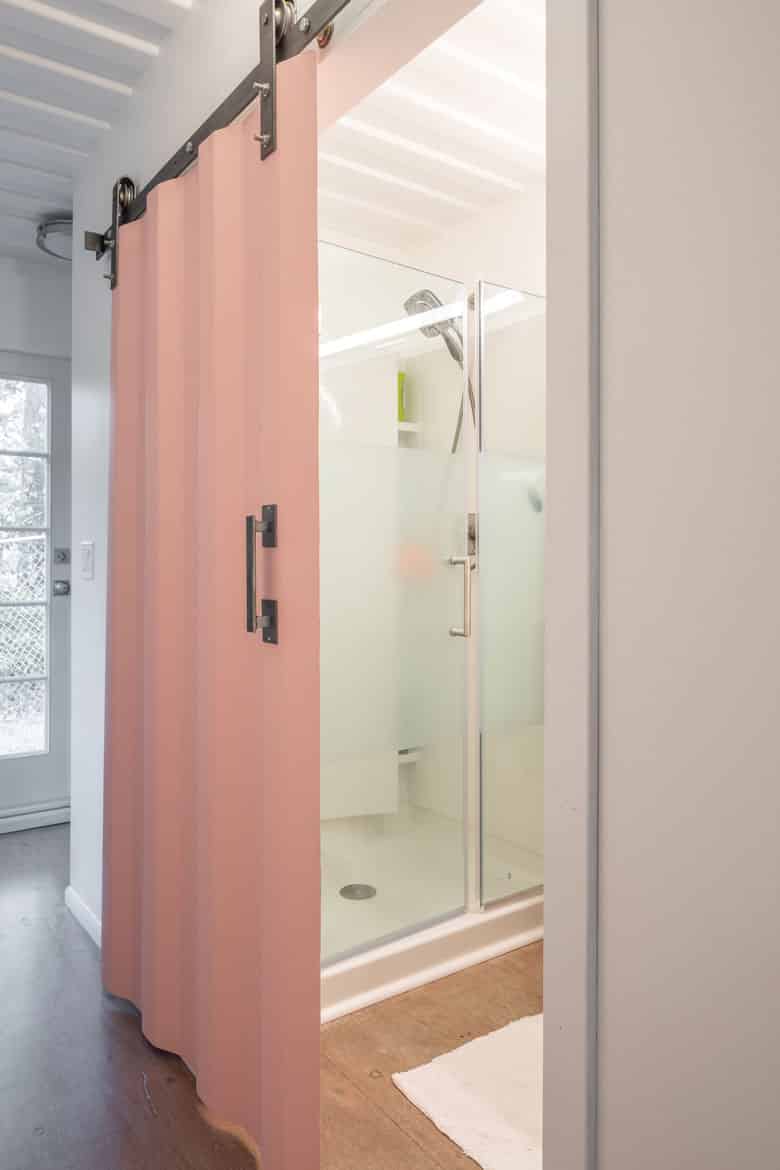 (image: by Alex Crook for Seattle Magazine)
---
I LISTENED, I READ
I read this post on Cup of Jo titled "12 Great Reader Comments on Love." The twelve comments were great, but it was the comments that followed that I couldn't get through without getting up to get a tissue.
I listened to the Hidden Brain podcast that discusses just how accurate all those personality tests (Myers-Briggs, etc.) really are.
---
That's it from me. Hope you have the happiest of weekends!
P.S. I'm shamelessly saying I'd love it if we could connect on Instagram or Pinterest!
*affiliate links in this post*