Hello, hello! Welcome to today's Happy List!
This week on the blog I shared the charging bench we made to hold all of the phones and tablets that need to be charged around here. I also found and shared 13 gorgeous wreaths that give off all the best fall vibes.
If you aren't following along with us on Instagram or Facebook stories, I invite you to hang out with us there. There's usually something going on around these parts! Also, if you create something I should see, please tag me! I love to see your ideas come to life!
Now, here's what you showed up for, the Happy List!
---
GREEN THUMB
I'd share a meal with you in this setting. Isn't it pretty?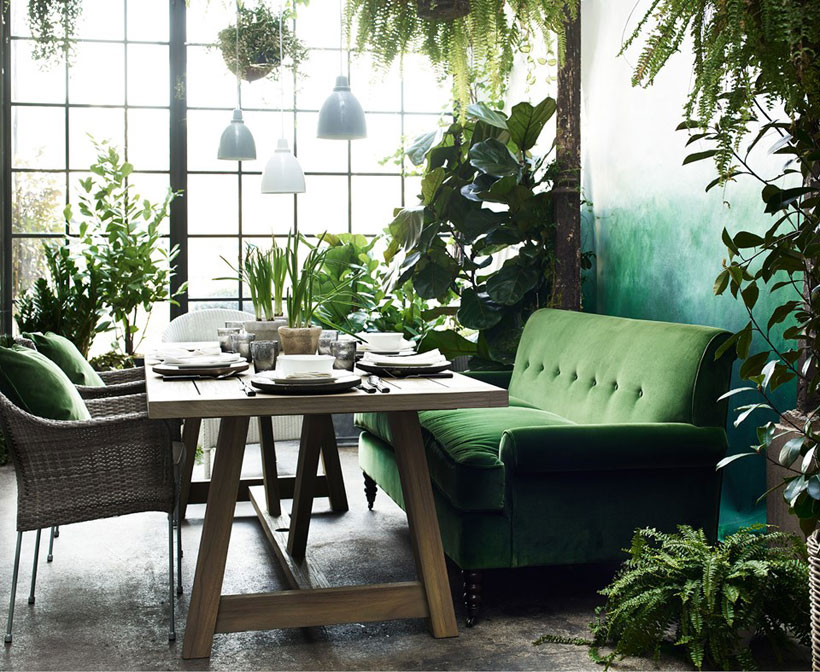 (image: Neptune via Lanalou Style)
---
HOUSEHOLD SURREALISM
Artist Helga Stentzel creates art that is described as household surrealism. Basically, she puts her own spin on everyday household scenes and they will make you smile.
Just look at the washing machine picture above this tub! That has to make you chuckle!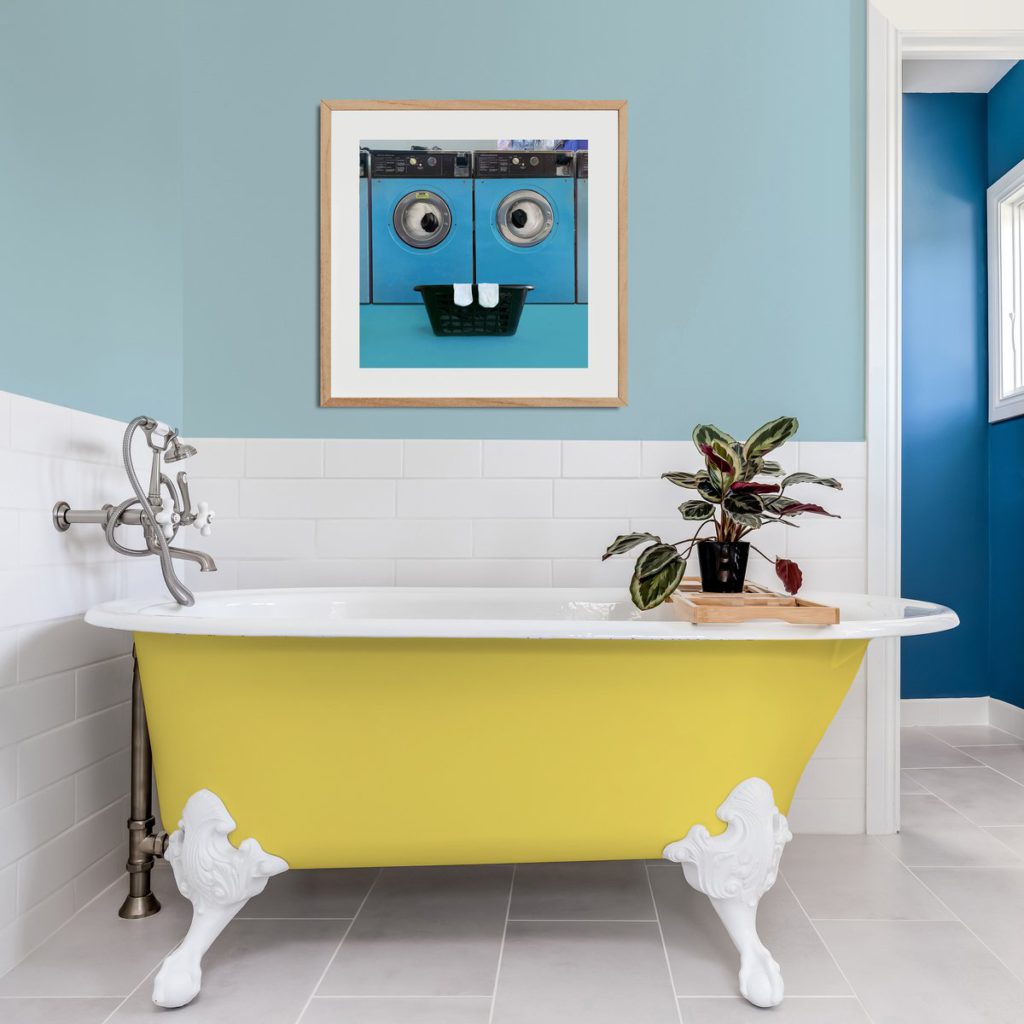 (image: Helga Stentzel)
Helga is based in London and does ship her art to the U.S.
---
REPEAT AFTER ME
Every little thing is gonna be alright.
I think we could all use some Bob Marley hopefulness in our day.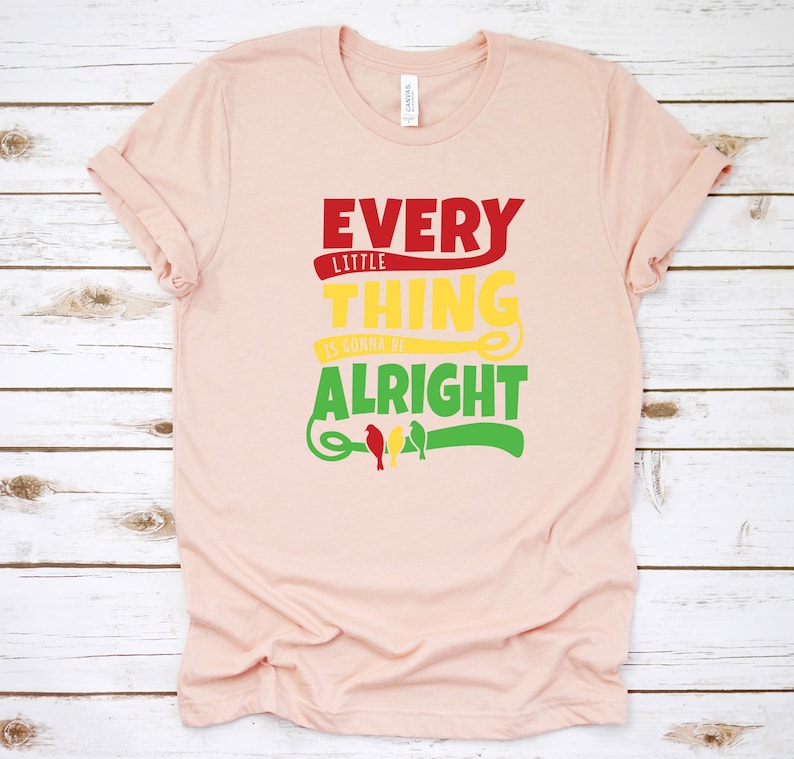 (image: Vefa Shirt on Etsy)
---
HOW HIGH CAN YOU COUNT ON YOUR FINGERS?
I've never thought about how high I could count on my fingers beyond ten.
This fascinated me!
If the video doesn't load, here's the link.
Have you ever noticed that kitchens are not designed to hold the one thing we use a million times a day? The kitchen towel.
You can hang them on the dishwasher if it has a handle, but many don't.
My stepmom had a towel ring on the wall behind the sink to hold a towel specifically for hand drying, but not all houses accommodate that solution.
I haven't come up with the perfect kitchen towel solution yet, but I think about it a lot! Now you know just one of the random thoughts bouncing around my head. Ha!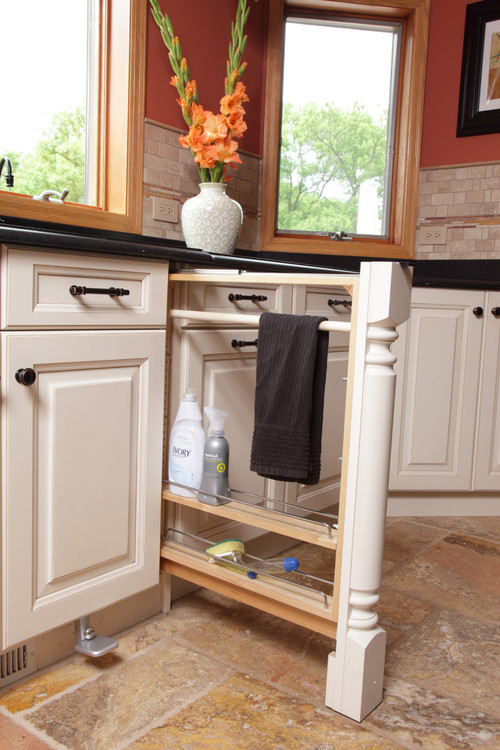 ---
BUBBLE CANDLES.
The ladies at Alice & Lois always have fun crafts, like these bubble candles. Aren't they the happiest? Get the tutorial here.
I've never made my own candles before. Have you?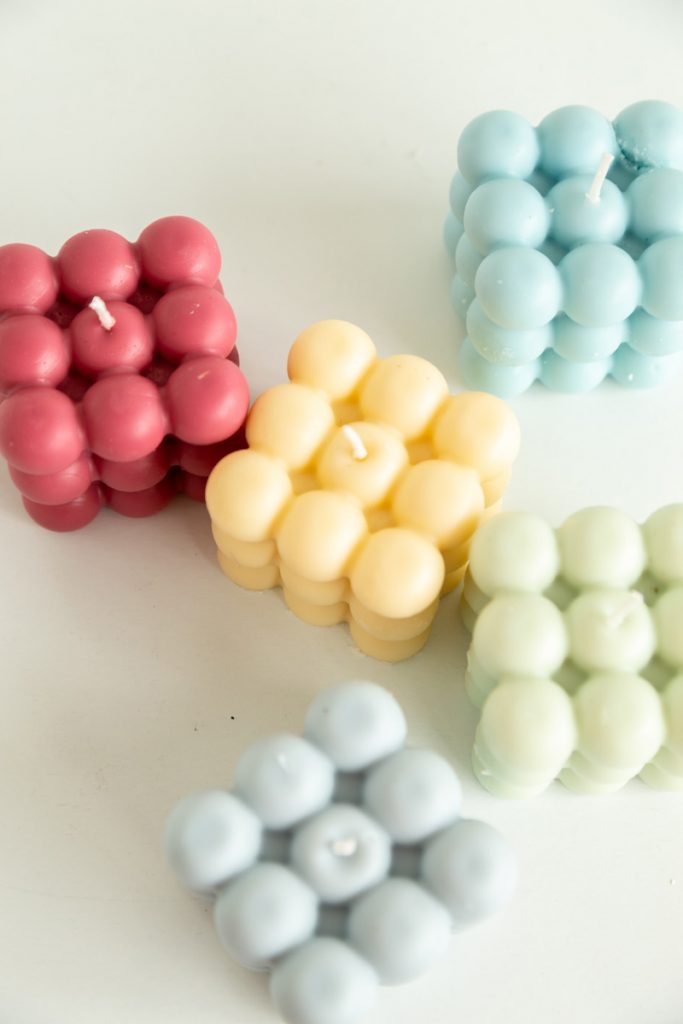 (image: Alice & Lois)
---
SAFETY LIGHT
Have you gotten in the habit of taking early morning or after-dinner walks or runs this summer? If the shorter days are threatening to derail your good habit, let me suggest a couple of walking or running lights that Handy Husband uses for safety purposes.
He wears this crossbody light to help him see where he's going. It's more comfortable than wearing a headlamp. It also has a red light that rests against your back to make you visible from behind.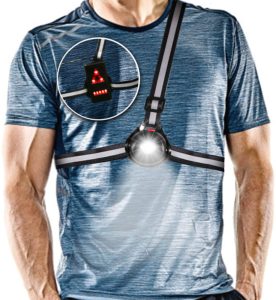 He also attaches these safety lights to his shoelaces. They won't help you see, but they will help cars see you. The lights come in different colors.
The lights come with a strap so you can wear them on your wrist or around your ankle too.
These would make a great stocking stuffer.
Don't even yell at me for mentioning Christmas! I know some of you overachievers already started shopping.
---
NIGHTSTAND IDEA
Serena & Lily stylists styled this bed with bar carts for nightstands.
I've never considered the idea, maybe because I've never owned a bar cart, but I can see how it would work!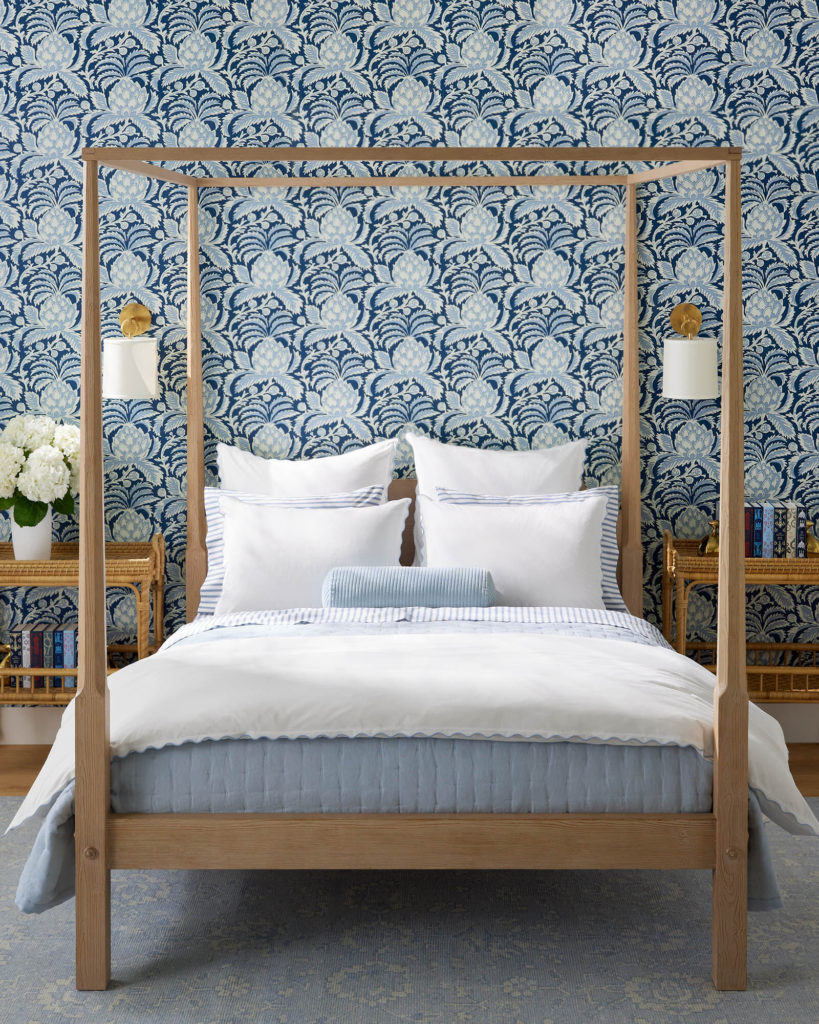 (image: Serena & Lily)
Also, the sheets in this image have an embroidered scalloped edge that is so pretty.
---
POETRY MOMENT
The Drowsy World Dreams On by Walter Everette Hawkins
A flower bloomed out on a woodland hill,
A song rose up from the woodland rill;
But the floweret bloomed but to wither away,
And no man heard what the stream had to say,
For the drowsy world dreamed on.
Thro the frills of a curtain a moonbeam crept,
Till it fell on the crib where a nursling slept;
And a whisper and smile lit a wee dimpled face,
But none save the angels their beauty could trace,
For the drowsy world dreamed on.
A wee bird piped out mid the corn,
A rose bloomed out beneath the thorn;
But the scent of the rose and the birdling's lay
On the winds of the morning were wafted away
While the drowsy world dreamed on.
And the drowsy old world's growing gloomy and gray,
While the joys that are sweetest are passing away;
And the charms that inspire like the picture of dawn
Are but playthings of Time—they gleam and are gone,
While the drowsy world dreams on.
---
Thanks for reading today's Happy List!
Be good to yourself and others this weekend.
I'll see you back here on Monday.
*affiliate links in this blog post*