13 Fall Wreaths Now That It is Finally September
It is finally September, which means it is now socially acceptable to slap pumpkins on everything, including your front door wreath, and celebrate fall!
Never mind that it still feels like summer in my part of the world.
The seasons don't change of their own accord. We will them into existence, especially fall, with our pumpkin spice-flavored lattes, cereal, candles, muffins, coffee, milkshakes, and deodorant.
Yes, pumpkin spice deodorant is a real thing. I swear.
Not to mention all the effort that goes into placing mums and hay bales on suburban front porches and taking the family on weekend apple picking excursions.
If all of that doesn't make Mother Nature throw up her hands and say, "Fine! It's fall y'all!", I don't know what will, except maybe the tilt of Earth's axis and the planet's movement around the Sun.
I went in search of fall wreaths that would take your door all the way through Thanksgiving. The day after Thanksgiving is when the seasons instantly change once again to Christmas…oops, I mean, winter. You know I'm right even if the calendar and the earth's axis say I'm wrong.
Here are 13 fall wreaths now that it is FINALLY September.
---
The minimalist in me adores this felt wreath. Aren't the colors beautiful?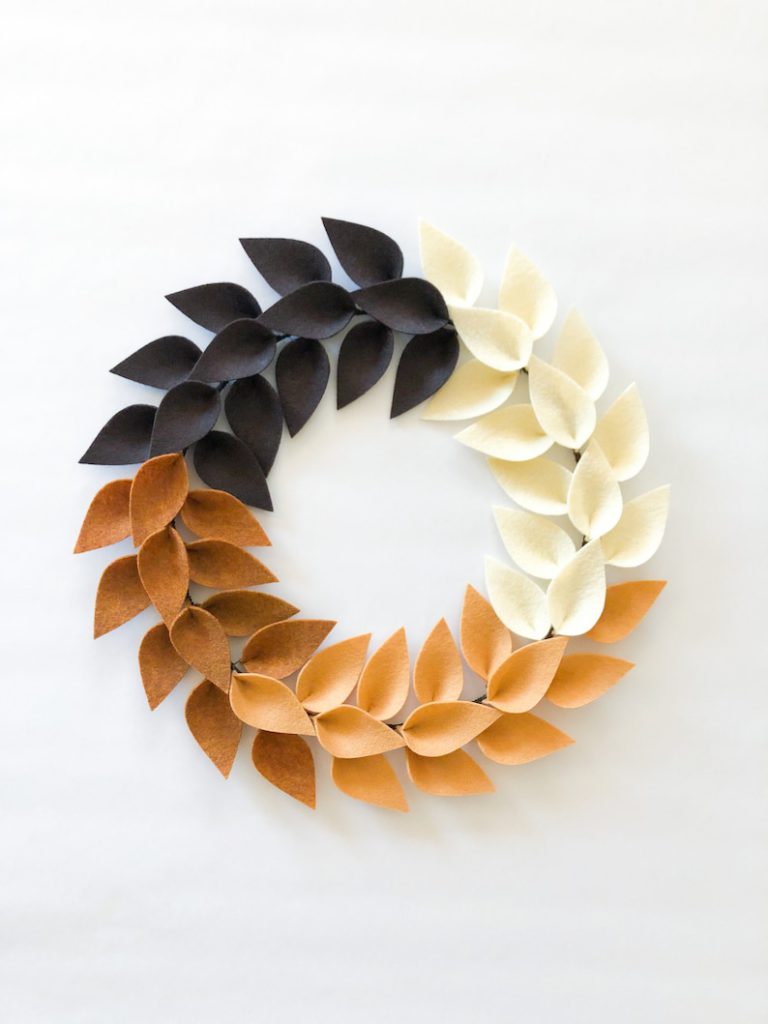 (shop the image: Simply Seasonal Shop via Etsy)
---
A wreath with a gold hoop and wood beads?
Get on my front door right now!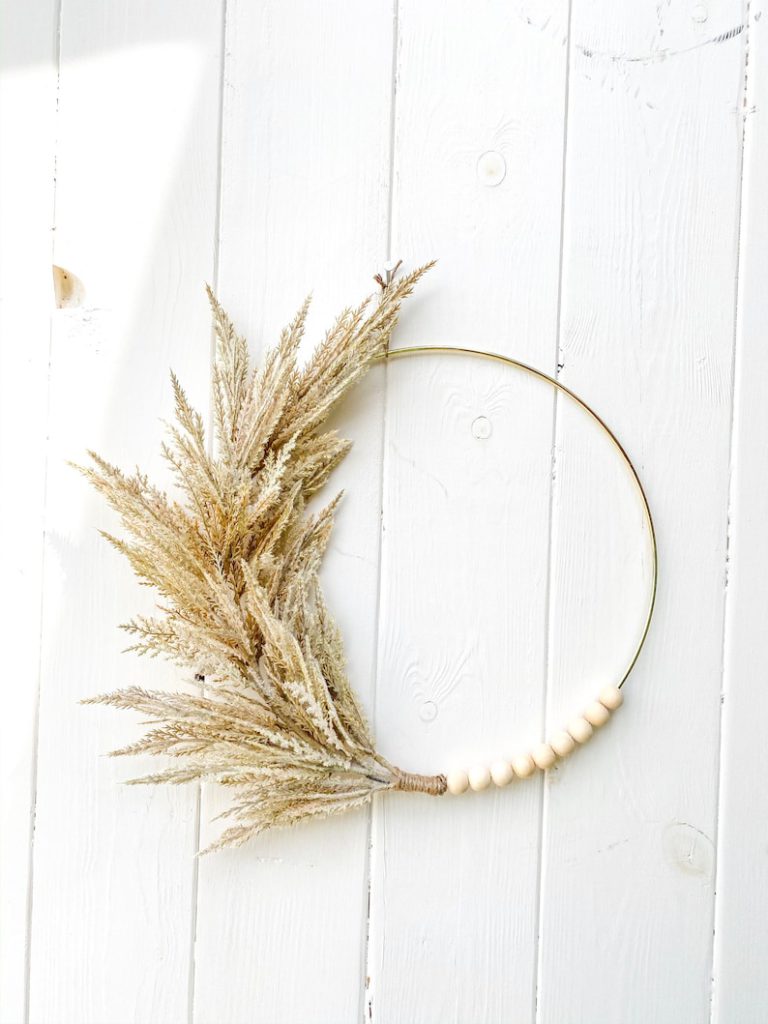 (shop the image: Wreaths by Rae via Etsy)
---
This Leucadendron (I had to look that word up) wreath from World Market has the prettiest colors. Reminds me of feathers.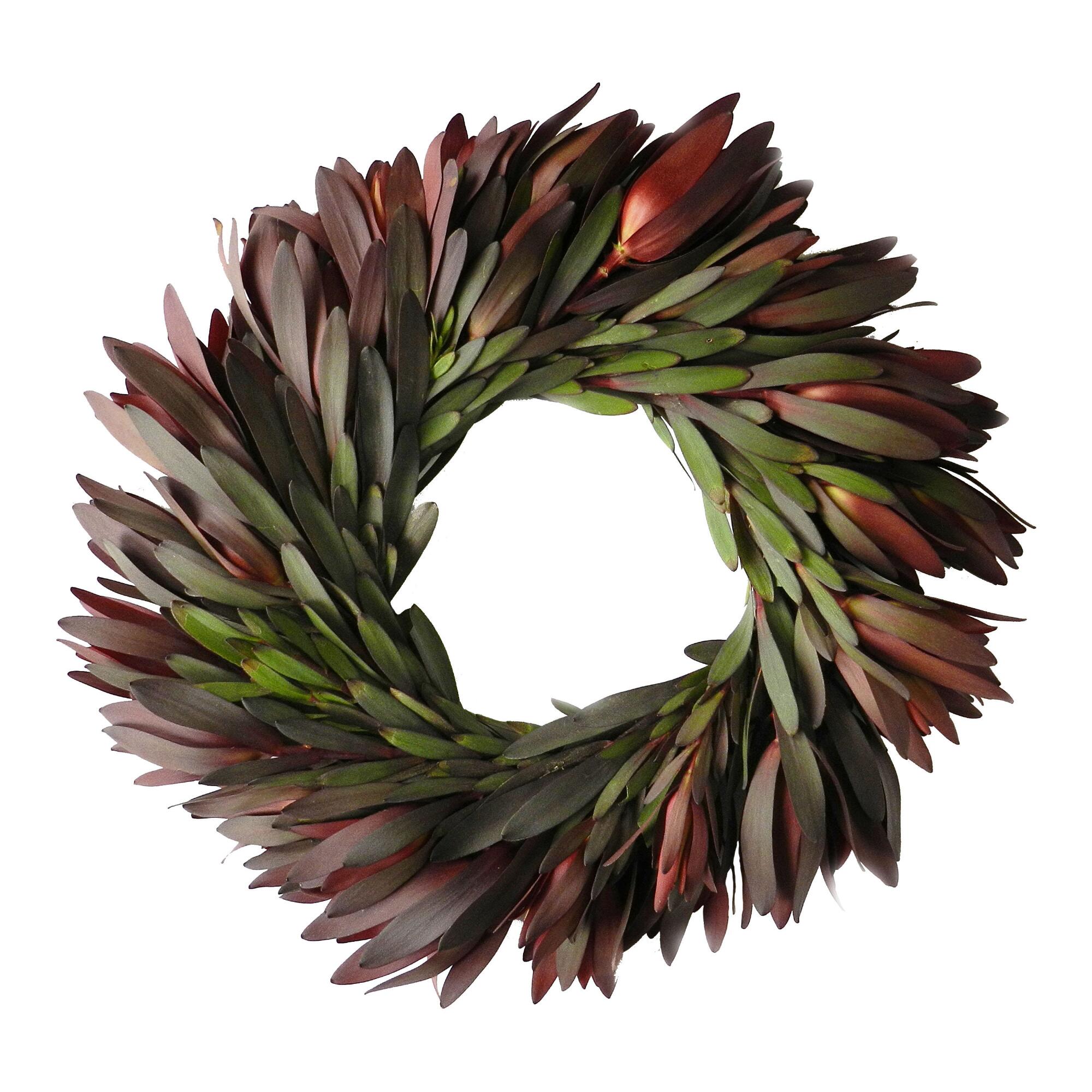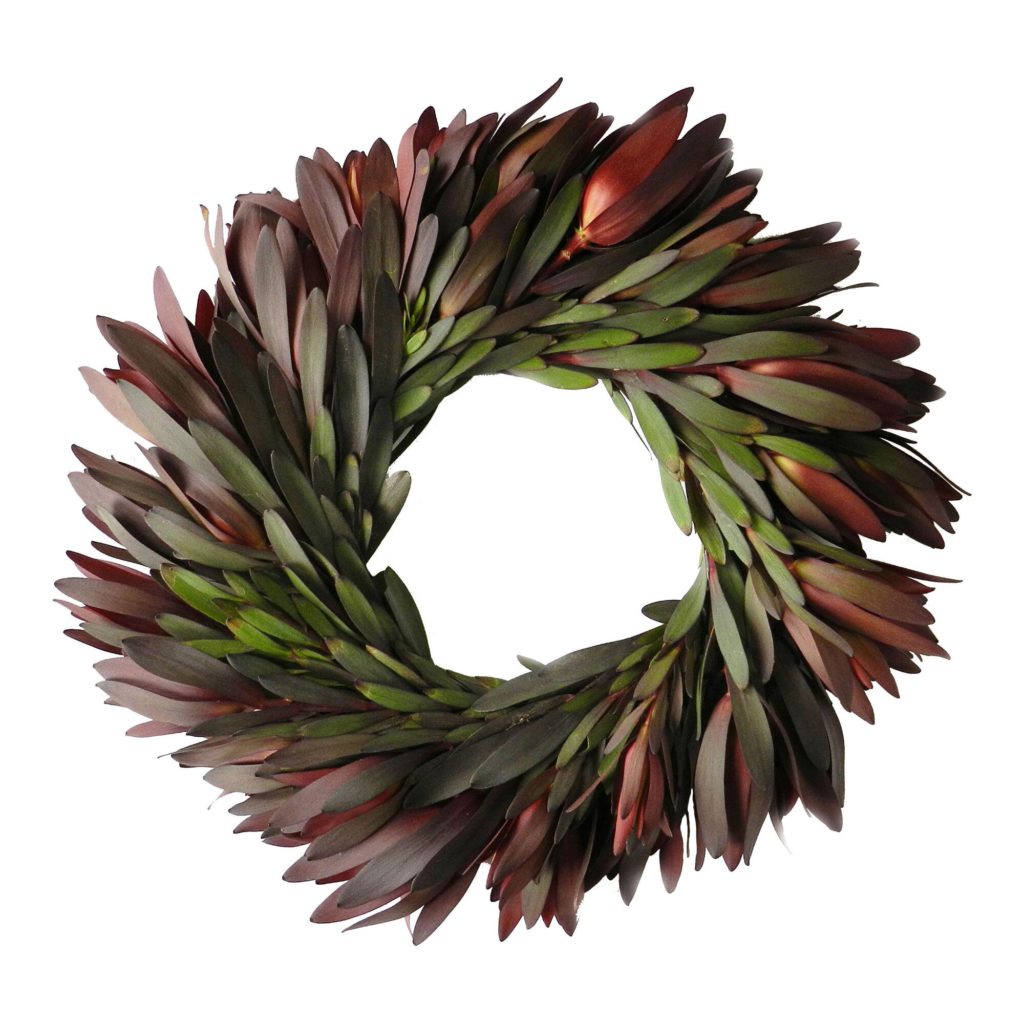 (shop the image: World Market)
---
What I like about this wreath is it is business on the top, party on the bottom.
Plus, it has pumpkins! Take those pumpkins off and this could be a spring wreath too. How's that for justifying a purchase?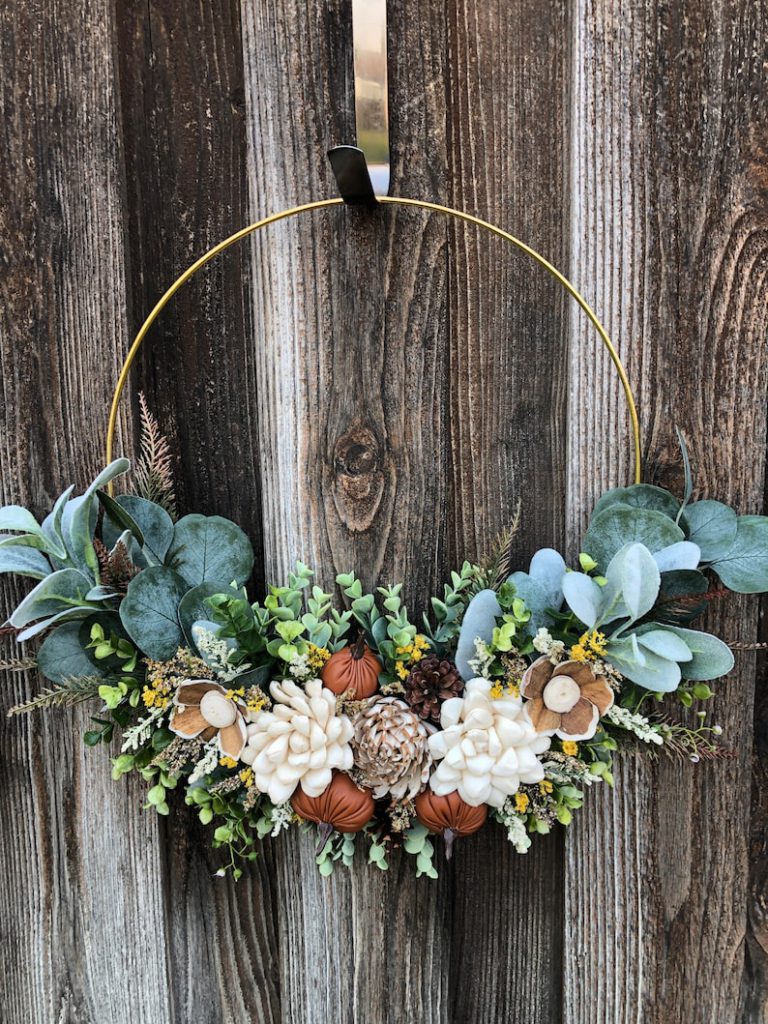 (shop the image: Tru Love Blooms via Etsy)
---
I am partial to the color mustard yellow, so naturally, I was drawn to this Goldenrod wreath.
It's so happy!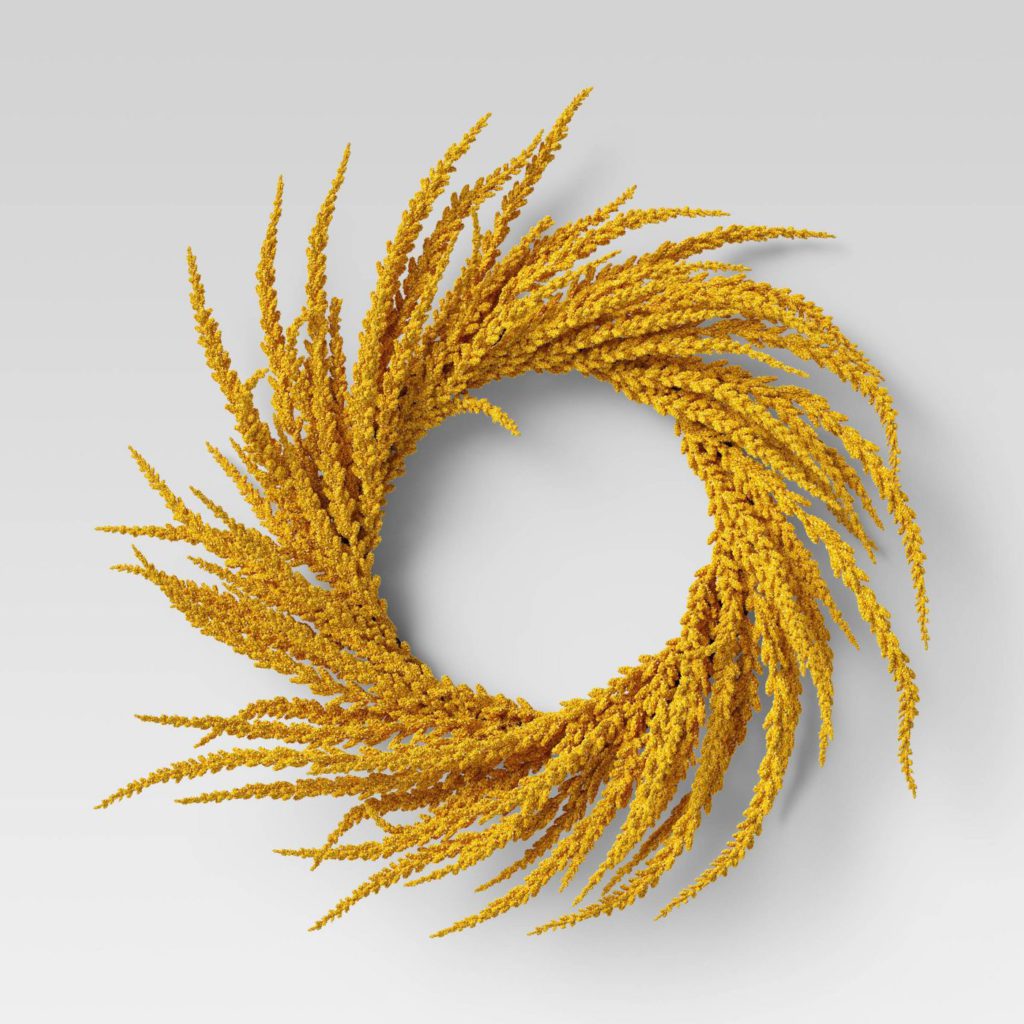 (shop the image: Target)
---
It's not often that I combine the words elegant and whimsical, but those are the adjectives that came to mind when I saw this stunning wreath.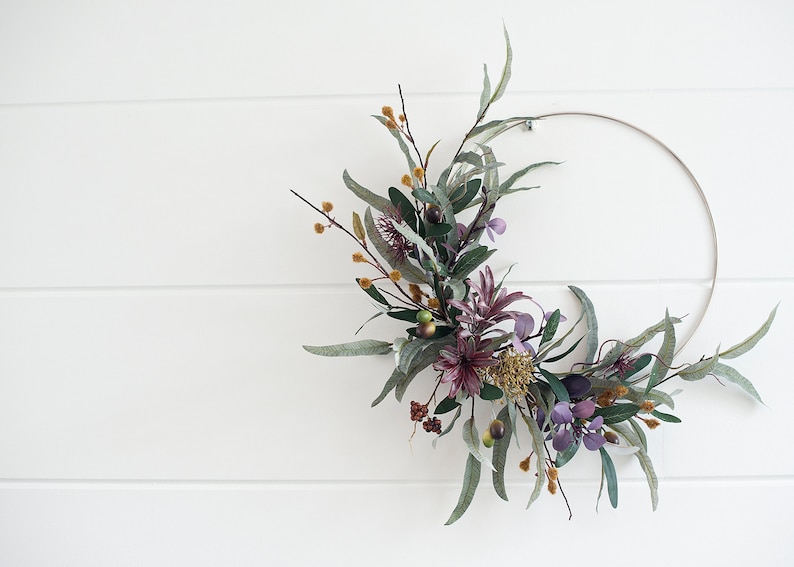 (shop the image: Mod Sugar Design via Etsy)
---
Speaking of a stunner, if you love Halloween, this wreath brings ALL the drama to the party.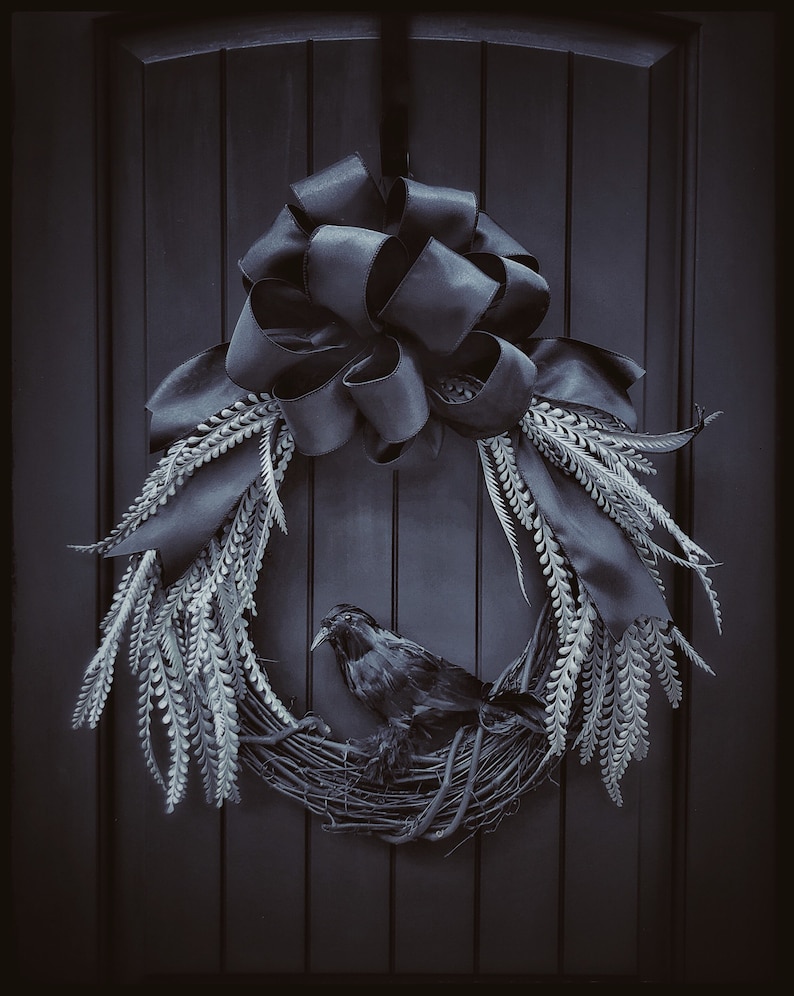 (shop the image: Five Star Flora in Gifts via Etsy)
---
If you like monograms, 48 Hour Monogram makes very festive door wreaths for Halloween. You can purchase them painted or unpainted.
Also, this front porch has gorgeous handrails and pumpkin styling.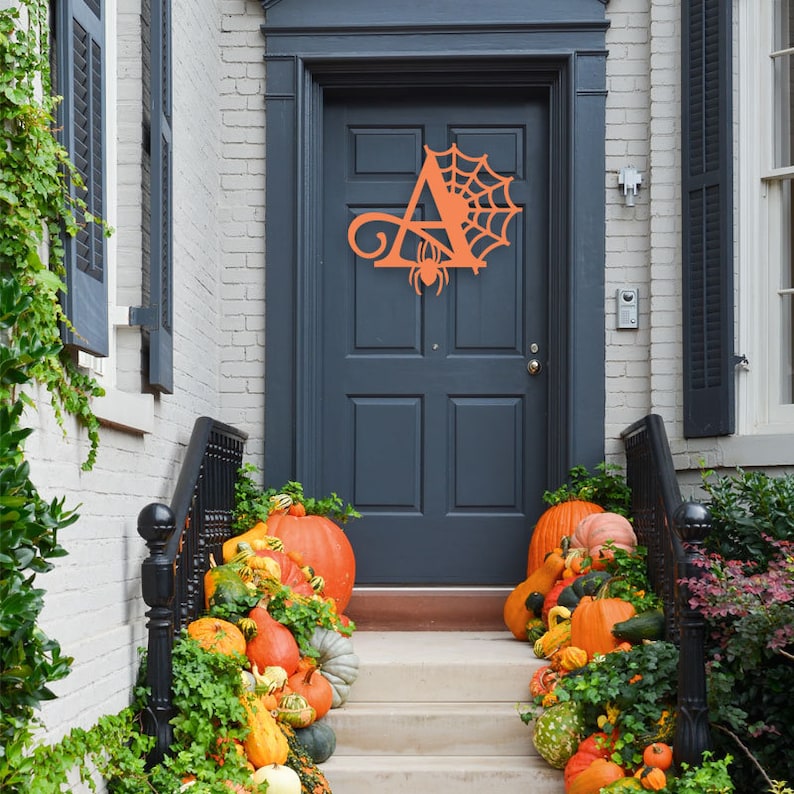 (shop the image: 48 Hour Monogram via Etsy)
---
This wood Thanksgiving wreath stood out because it was different from everything else online and felt so warm and welcoming.
It gave me those "these people take Thanksgiving seriously and probably have really good pie" vibes.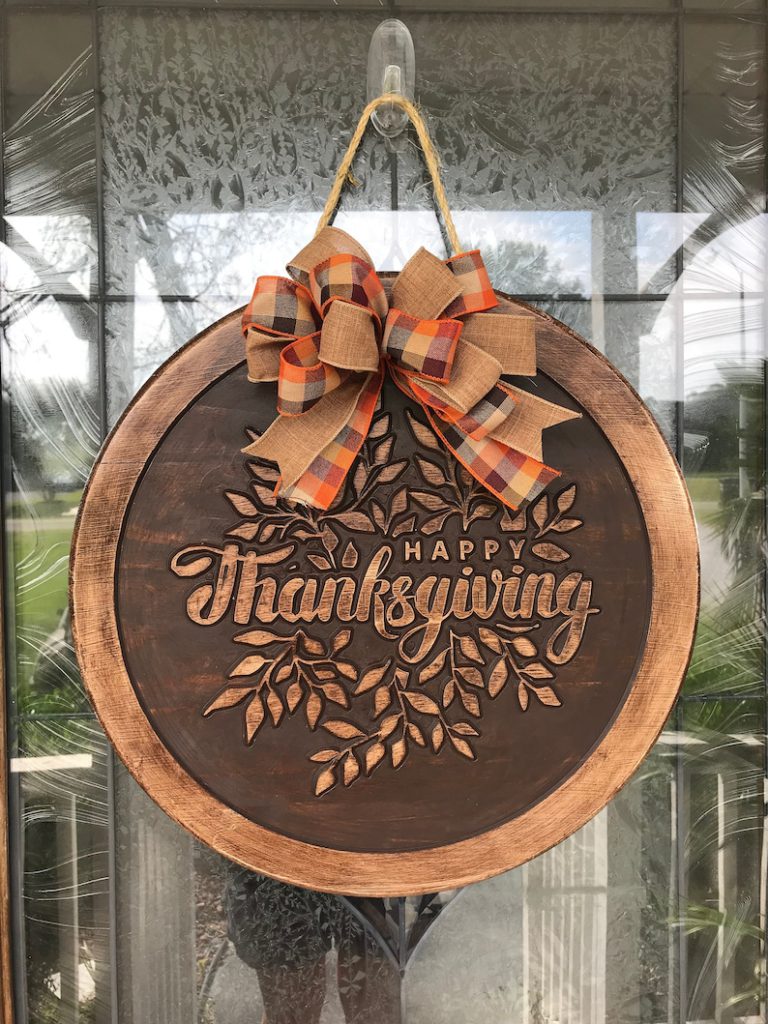 (shop the image: Pappy's Tradition via Etsy)
---
If you want people to feel light-hearted when they come to your house, you need this wreath. And pie. People love pie.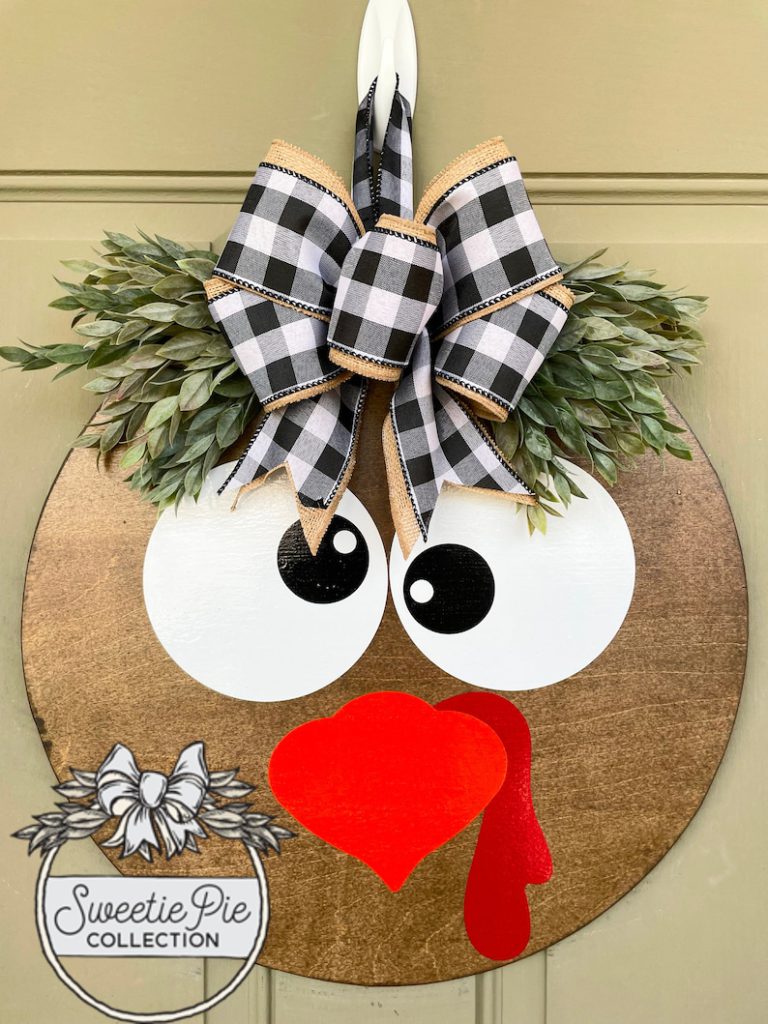 (shop the image: Sweetie Pie Collection via Etsy)
Don't even try to tell me you looked at that turkey and didn't crack a smile!
---
This wreath felt carefree to me with its colorful branches!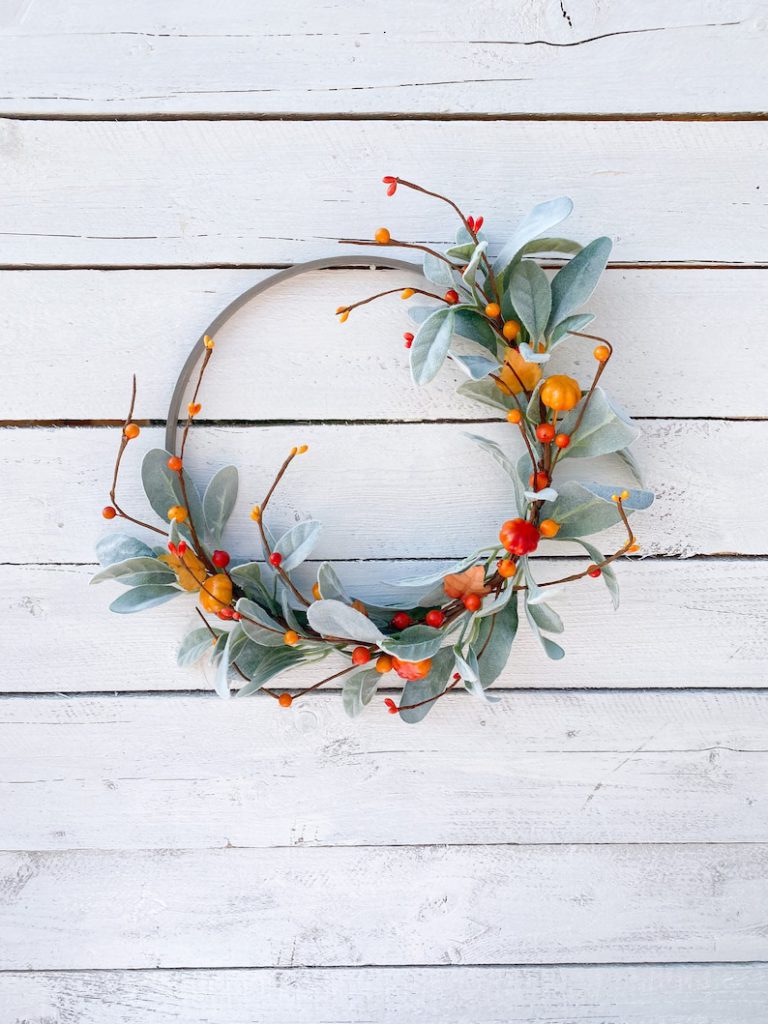 (shop the image: Fostering Joy via Etsy)
---
I like the simplicity of this metal wreath and it will last forever! You could use it inside too.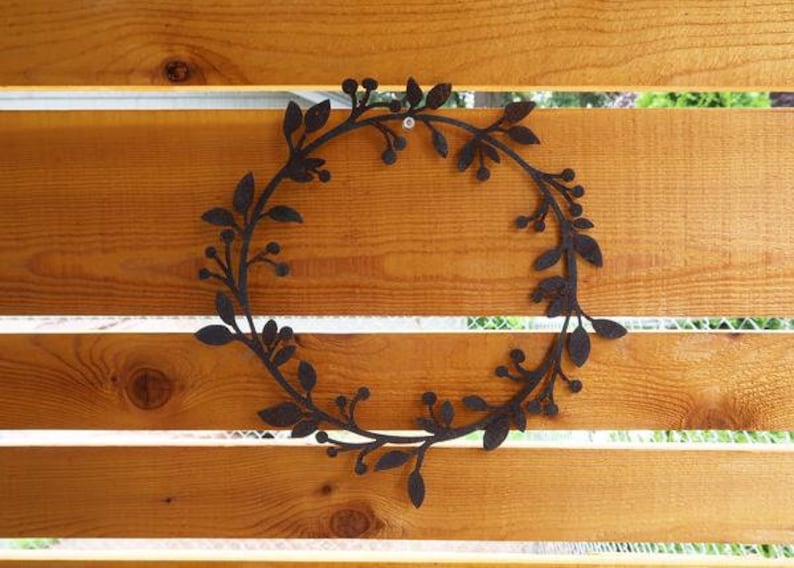 (shop the image: Rusty Birds Shop via Etsy)
---
Last, but not least, is lucky #13 on this list. I love a good Eucalyptus wreath.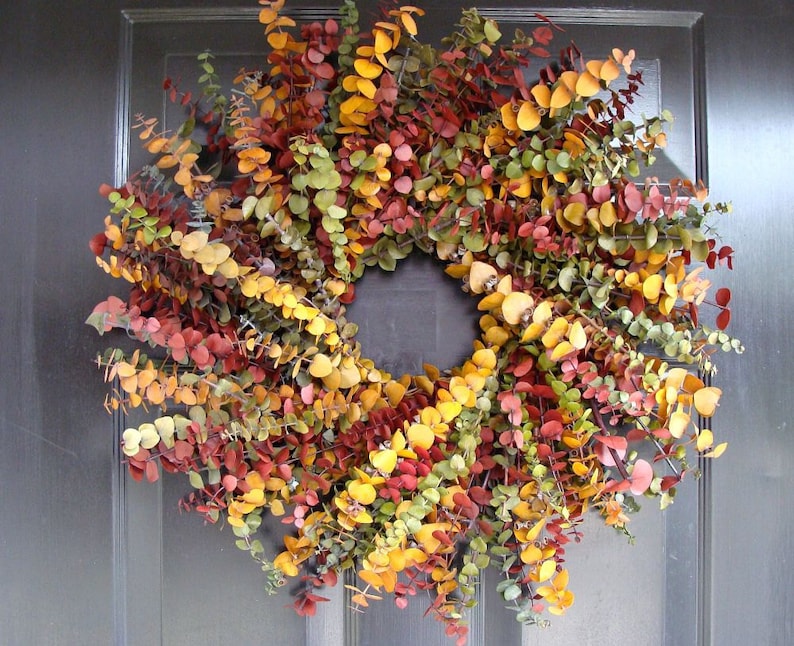 (shop the image: Elegant Wreath via Etsy)
---
Well? Did any of these 13 fall wreaths get you in the mood for a crisp fall day and a steaming mug of hot apple cider?
To my eye, most of the fall wreaths online look pretty similar when you are scrolling fast.
From the hundreds, maybe thousands, of wreaths I searched, the 13 fall wreaths on this list were the ones that caught my eye and paused my scroll.
Whether you DIY a fall wreath for your front door or purchase one ready-made, I hope you found some inspiration in these images. I know I did!
Happy September and may you feel the fall vibes just as soon as you are ready! 
---
P.S. I have not tried it, but you can get the pumpkin spice deodorant at Target. It might make a funny gift for a pumpkin spice-obsessed friend.
---
Thanks for being here today! Here are some other posts you might enjoy.
Halloween Cauldron Centerpiece
Fall Coffee Table with Blue Accents
*affiliate links in this blog post*