Hello, hello!
This week I'd like to give a shout out to kind neighbors. One of my neighbors, who recently brought me muffins and a mum, stopped by to check on me. She noticed that our American flag was flying upside down and, apparently, that is a sign of distress. She left her car running in her driveway and her door open to make sure I was okay. In our case, it was just a sign of a flag that was long, long overdue to be replaced and had ripped out of the grommets. We violated so many rules of flag etiquette, but rest assured, we will dispose of the flag properly.
Now, onto this week's blog business. I posted about the most AMAZING EVER visit to Opus 40, a sculpture park in New York. I also wrote about how hard it is to take apart a piano. That post was the lead up to the reveal this coming Monday of what I did with that piano harp. Spoiler alert – my life flashed before my eyes at least once with this piano harp project!
Here's the Happy List!
---
GRAIN BOWLS AT PANERA
I haven't eaten at Panera in ages. Frankly, it has not impressed me for awhile.
But! We had dinner there this week after my daughter's orthodontist appointment. Getting her braces adjusted required some soft, comfort food in the form of macaroni and cheese.
Handy Husband and I both tried their new Baja Grain Bowl and loved it. They have a Mediterranean option too. The grain bowls are new to the menu, so my timing was good to give Panera another whirl.
I definitely did not get as many avocados as are shown in this picture. However, I don't enjoy avocado, so that's not a complaint.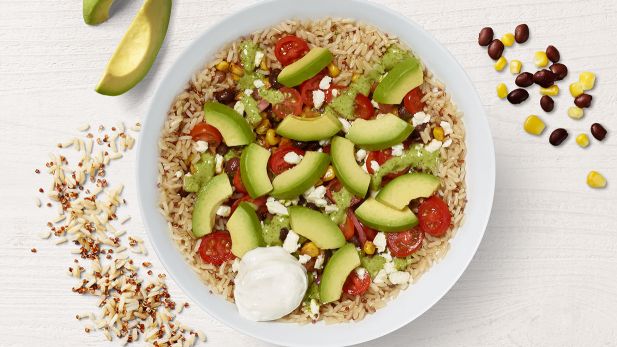 (image: Panera)
That concludes this report.
---
FUNNY PUMPKIN
Speaking of kids with braces, can't wait to show my daughter this one. Somehow, I don't think she'll be impressed. Haha!
Tutorial at Handimania.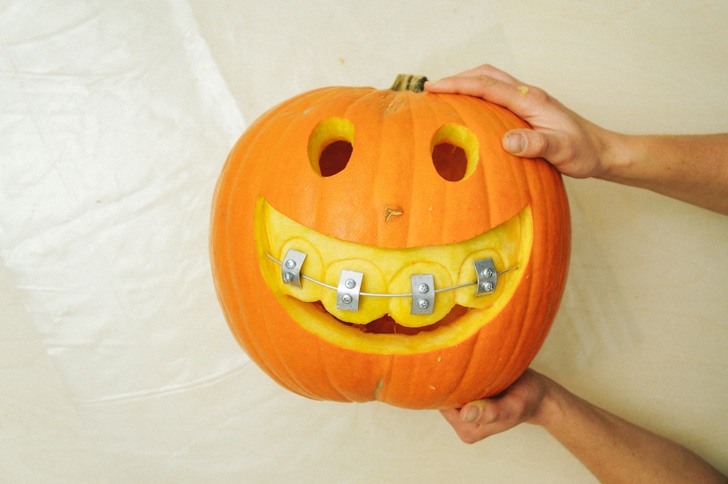 (image: Handimania)
---
NATIONAL PARKS
The National Park Service Instagram account is, by far, my favorite thing lately. Whoever writes their captions and responds to commenters has a fantastic sense of humor and how often can you say that about the government?!?! This account brings me SO. MUCH. JOY.
"Tears are not hydration relief."
One more! This one is funny too.
"This space has walls, a little pulpy, a ceiling, also a little pulpy…"
---
SO PRETTY
This space by Bria Hammel Interiors is so pretty. Calming, too.
You HAVE to go see the bunk room. It looks like a great place for all the cousins to crash.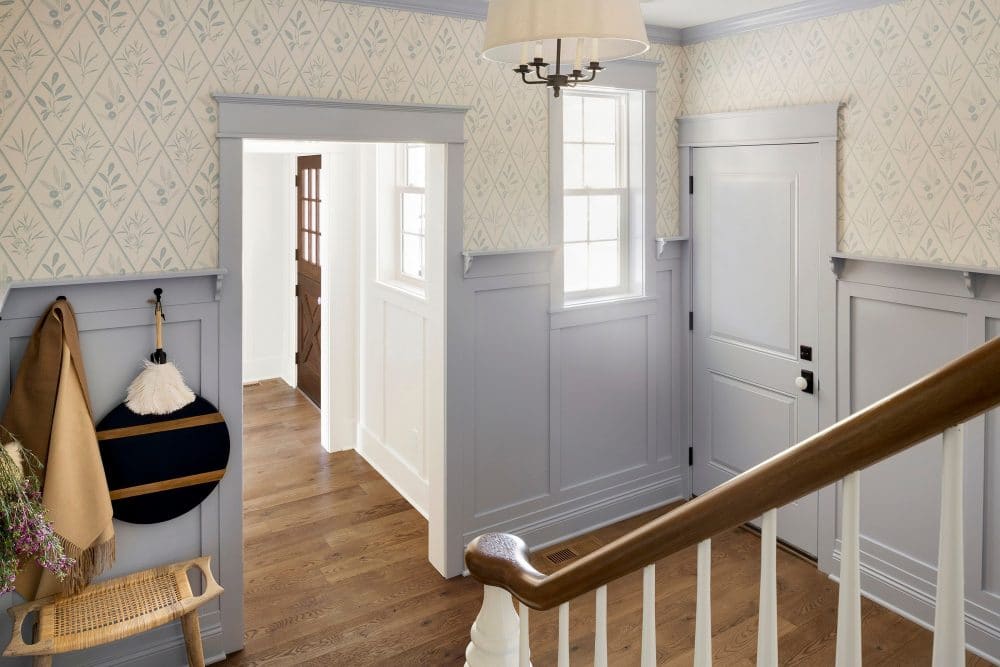 (image: Bria Hammel Interiors)
---
PINATA T-SHIRT GAME
Tuck this idea away for later.
UCreate shared this hilarious game they played at a family reunion. Glue candy to a t-shirt. Convince an adult to wear the shirt. Then play an epic game of tag. Hope they can run fast!
By the way, you would never convince me to wear the shirt. My kids would probably tackle me for the candy.
---
QUILTS AND LIVE EDGE HEADBOARD
I saw this image in Sunset Magazine, but it is cropped. You need to go to Colossus Mfg. to see the entire room with the incredible ceiling.
The reason why I stopped on the photo is that quilt. Big fan of the black and white graphics. But then, look at that headboard. It looks like a live edge one and I wish I could see more of it.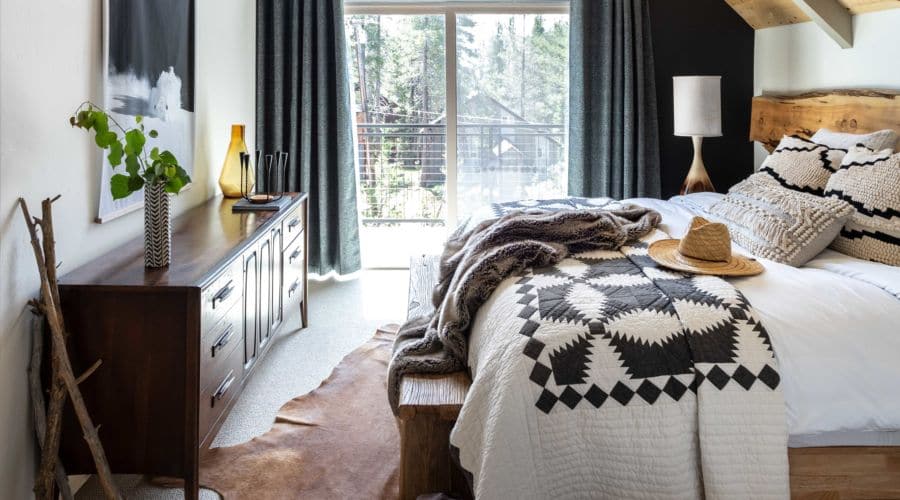 (image: via Sunset Magazine photo by Kat Alves, courtesy of Colossus Mfg.)
---
PRETZELS
Pumpkin beer pretzels with chipotle queso. Yes, please!
I'm going to have to try this recipe from Half Baked Harvest.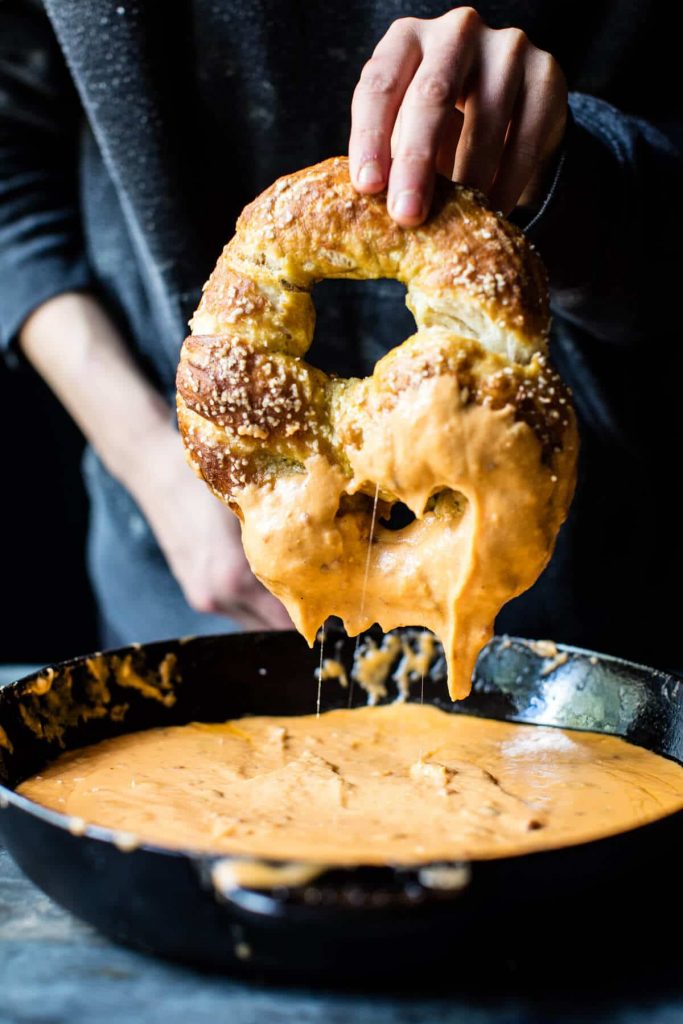 (image: Half Baked Harvest)
---
I LISTENED, I READ
I listened to this podcast about the dead cars in Alaska. Never occurred to me to think about what you do with old cars when there isn't a garbage dump along your remote ice road. A little depressing, but it gave me something to ponder, so that's why it is on today's Happy List.
I read this inspiring story about a teacher who carried a 10-year-old student with spina bifida in a backpack so that she didn't have to miss out on a field trip.
---
That's it for the Happy List! I hope you have a great weekend and I will see you Monday!