I'm Keeping the Ruby Glass Chandelier
I had zero pleasant feelings about the ruby glass chandelier in our living room when we moved in.
In fact, I loathed it.
Have you ever heard of the red light district?
Don't worry!
This isn't a story about that. Unless you drove by our house at night when the ruby glass chandelier was turned on and saw the red glow emanating from our home. Then you might think it was about THAT.
Our living room quite literally glowed red. It was almost comical.
It wasn't even helpful in terms of illuminating the space.
The seller had tried to sell the ruby glass chandelier at an estate sale before closing. There was a $500 price tag on it.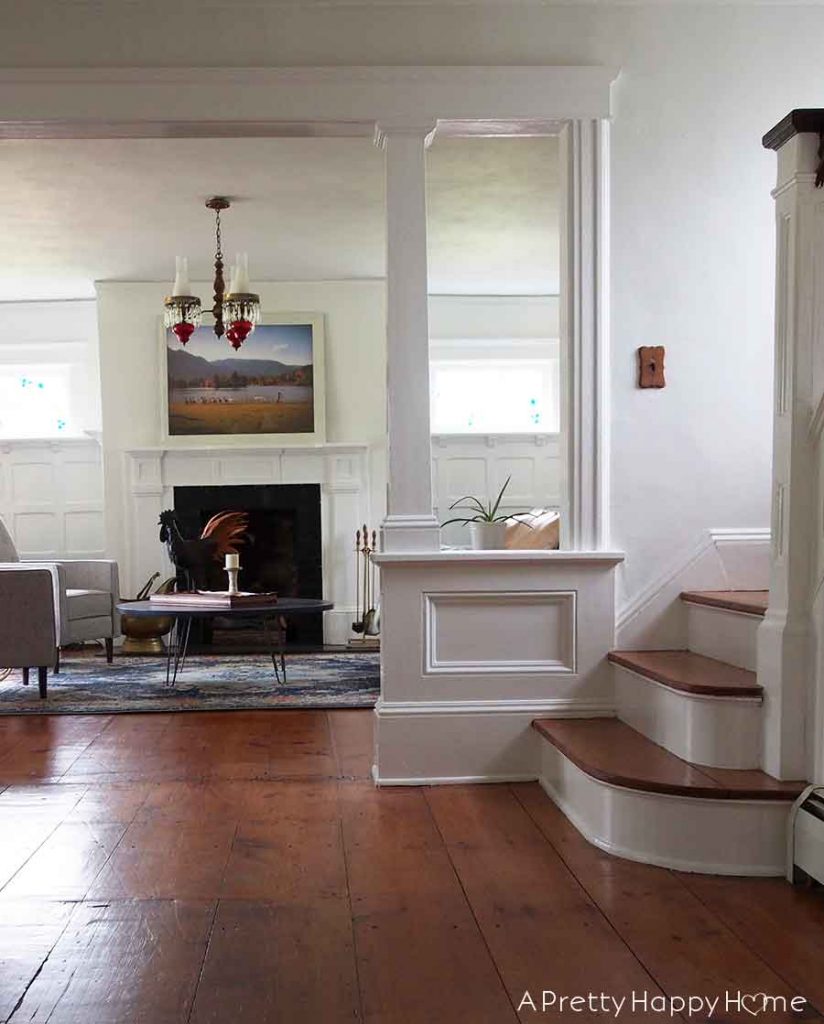 Given my glowing description of the light, I can't imagine why no one bought it. Not to mention the fact that they'd have to unwire it to take it home with them.
It does make me wonder what light the seller would have replaced it with should the ruby glass chandelier have sold.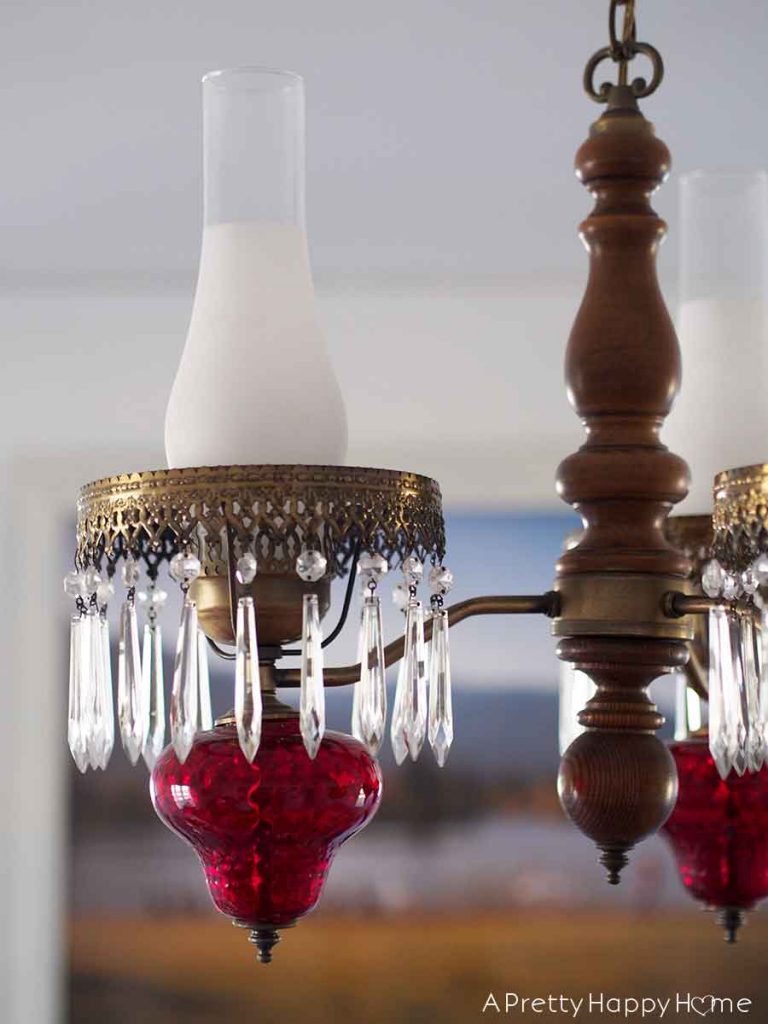 One day after we moved in I was cleaning the chandelier and griping to myself about its existence.
That is when I realized that the ruby glass lampshades covering the lightbulbs were not attached. I could remove them! And when I did, normal light shone forth across the entire living room illuminating every speck of dirt I had yet to clean up.
It was glorious.
I've never been so happy to see a disgusting floor!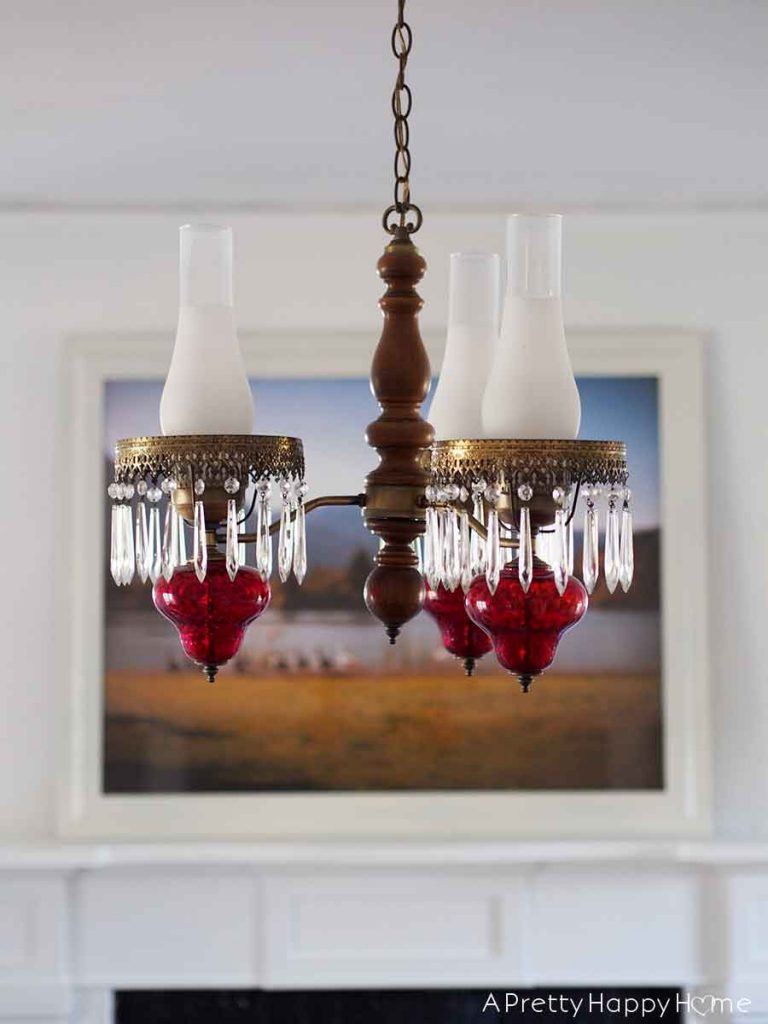 In that moment, a few pleasant feelings about the ruby glass chandelier started to fill my brain space.
In fact, it has really grown on me since that moment.
Just like every room can benefit from a touch of black, I think every room can benefit from a touch of weird too.
Maybe weird is the wrong word.
Unexpected. Unique. Not what everyone else has.
I don't even use the color red in my decor scheme anymore, but I'm just going with it. However, if someone wants to offer me 500 bucks for the chandelier, I'm open to finding something else unexpected for this space.
---
FYI: Authentic ruby glass is created when gold chloride is added to the glass mixture. Less gold chloride results in a lighter shade of red called cranberry glass. Ruby glass is also called gold ruby glass in some countries. To learn more about how ruby glass is created, visit the Virtual Glass Museum website.
I haven't been able to find our exact chandelier online yet. The $500 price tag for the chandelier might be fair based on search results from Chairish and eBay.
All the pictures of the ruby glass chandelier in this post are from after I removed the glass shades. The ruby glass shades covered the white and clear lantern-looking things you can see in the pictures. The lantern things cover the actual lightbulbs. There was a lot of glass layering going on! I did carefully pack away the ruby glass shades should someone ever want the complete chandelier. Any takers?
---
Thanks for hanging out with me today. It is a highLIGHT for me and I hope for you too! Here are some other posts you  might enjoy. 
DIY Painted Horse Art – That a Kid Can Do 
Christmas Window Shopping in Ireland
*affiliate links in this blog post*