Travel: Silverball Museum Arcade
I've lost count of the number of museums we have visited as a family.
We aren't gluttons for punishment. If these had been terrible, torturous experiences we wouldn't keep going back for more.
So that's why it continually confounds me that our museum experiences starts like this every single time.
My Kids: What are we doing today?
Me: (in my best Oprah voice) YOU get to go to a MUSEUM! And YOU get to go to a MUSEUM!
My Kids: But why? Do we have to? I want to stay home. *Insert other unintelligible whining here.*
Only one time have I short-circuited that whining by saying…
"We are going to a museum that lets you play arcade games!"
That was the pinnacle, folks. Never to be repeated.
What and where is this holy grail of museums? It is the Silverball Museum Arcade in Asbury Park, New Jersey.
---
WHAT IS IT?
If you've been to a handful of museums and then visit Silverball Museum Arcade you will know they are using the term 'museum' loosely. That's not a complaint. It is just my observation.
Silverball Museum Arcade is an arcade that has games available for play that date back to the 1950s. There is information about each arcade game, including the date it was manufactured, posted above the machine.
Really, though, you are there to experience history first-hand. Play a pinball machine from the 1960s vs. one made in 1970s. See which one you like better. The information posted about each game was helpful in this regard. You could tell how even over the course of a year or two a pinball machine felt and operated differently.
They have 600 games in rotation, but not all of those are on the floor at any one time. I'm guessing there must have been at least a hundred games to play. A few of the machines available to play at the time I'm writing this post include:
Ms. Pac-man from 1982
Centigrade 37 from 1977
Crown Basketball from 1966
Flipper Cowboy from 1962
Hayburners from 1951
Revenge from Mars from 1999
Missile Command from 1980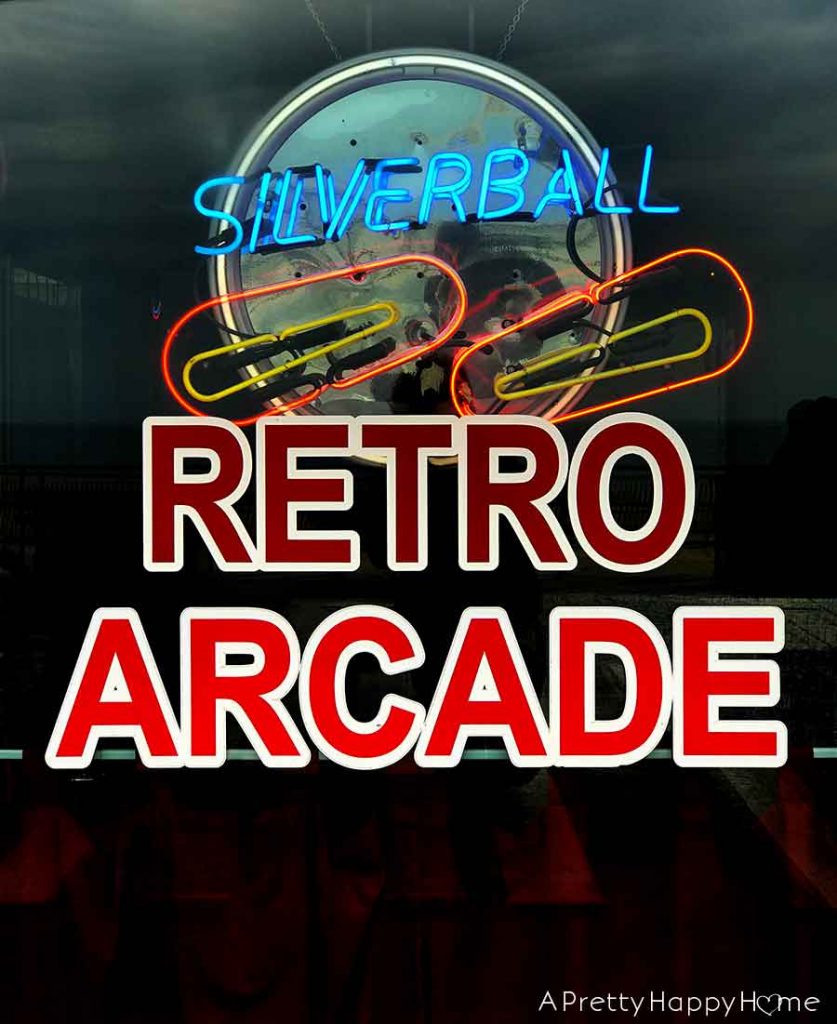 ---
WHO HAS FUN AT A MUSEUM ARCADE?:
No one is too old for this museum. No one! This was the most interesting part of the experience for me.
Every age group from zero to eighty was represented on the day we visited and everyone looked like they were having fun.
Sure, many people, like us, were playing these arcade games for the first time, but if I had a nickel for every time I heard someone say, "I played this one as a kid!" I'd be rich!
Handy Husband and I had fun showing our kids what games we played at the pizza parlor growing up. Donkey Kong and PacMan for the win!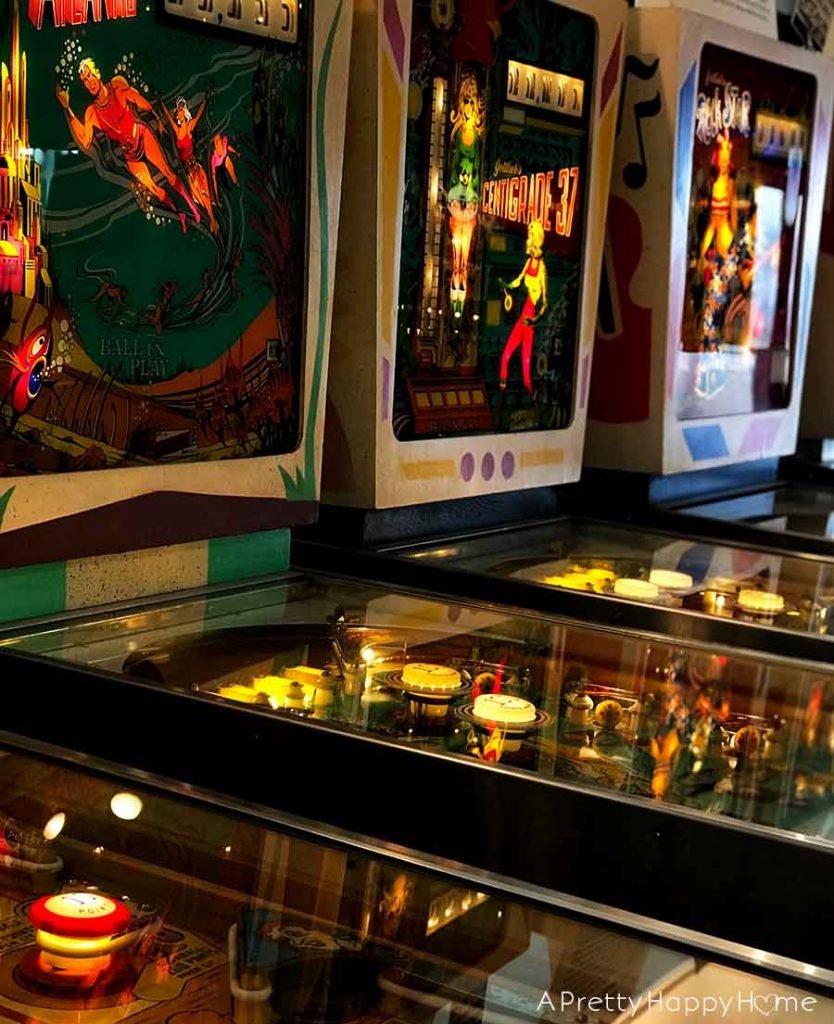 ---
WHERE IS IT AND WHEN SHOULD YOU VISIT?
Silverball Museum Arcade is located along the boardwalk in Asbury Park, New Jersey. If you don't have a map handy, then let me tell you that Asbury Park is a beach town. That's right, you can go to the Silverball Museum Arcade and hit the Jersey Shore at the same time.
The museum is open year-round, so go whenever you can. Personally, I like the Jersey Shore better when it isn't summer. Sure, there isn't quite as much to do, but the crowds are gone, you don't have to pay to go on the beach and did I mention the crowds are gone?
We went on a weekend and found that the museum was least busy right when it opened. Later in the afternoon they host parties and it became quite crowded. Since this is already a cramped space, you'll enjoy it more if you aren't constantly bumping into people.
On the plus side, once you pay your admission fee, all the games are free to play. So knock yourself out! We lasted about two hours before we needed to break for fresh air and a cool drink.
For parking information, click here. Most of the public parking in Asbury Park is fee-based.
---
WHAT ELSE CAN YOU DO THERE?
Definitely take a walk on the beach! That's a no brainer.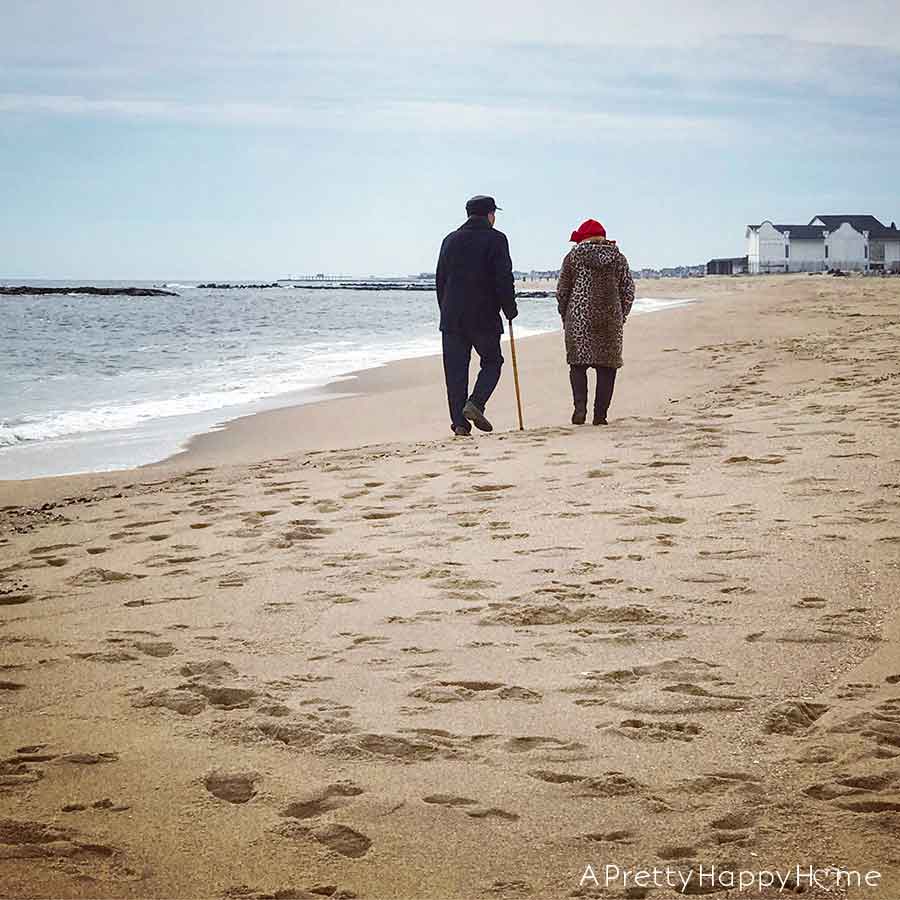 Walk the boardwalk! There are storefront windows you can peek in and wall murals to enjoy.
Head inside the Convention Hall that is located at the end of the boardwalk. You'll find more shops, restaurants, coffee and the Paramount Theatre.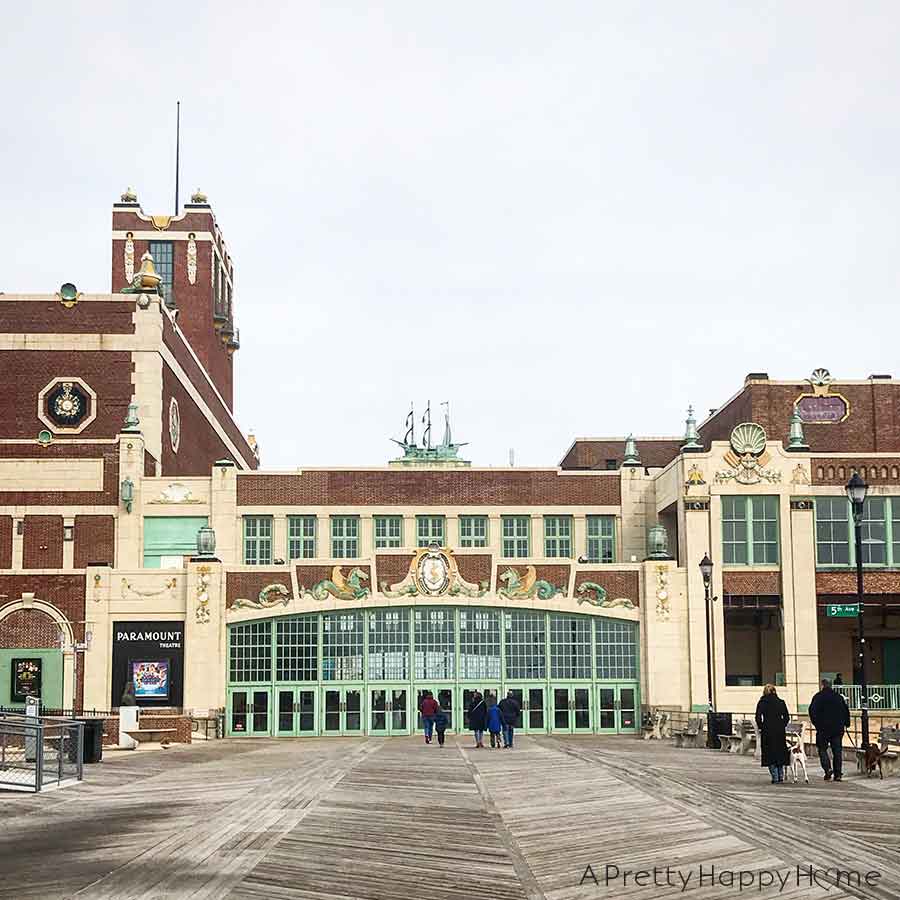 Take in a concert! The Stone Pony is a legendary rock venue where artists like Bruce Springsteen have played. You could also visit Wonder Bar, a nightclub and grill.
For more to do in Asbury Park, click here for Boardwalk information and here for downtown information.
---
BOTTOM LINE
It goes without saying that my kids (ages 8 and 11 at the time) had a blast at his museum.
Besides the 'cool mom' points, was this visit to the Silverball Museum Arcade worth it for me?
As we all know, there are many activities we participate in as parents that are simply for the kids. We're happy if they are happy.
In this case, however, I can honestly say I had just as much fun as my kids did at the Silverball Museum Arcade. I was actually shocked when I discovered this to be the case.
Wait! I'm having ACTUAL fun?
It's not a big place, so I wasn't worried about losing anyone. I could just focus on having fun and trying out new-to-me arcade games. It was also great fun to introduce my kids to arcade games that I played as a teenager. If you need a big dose of nostalgia, this place serves it up left and right! You only get to be a kid once, but you can relive your glory days at this museum.
If you'd like to visit Silverball Museum Arcade, visit their website for more information.
---
For other fun places to visit, try one of these posts. By the way, none of these places, including Silverball, know who I am. I just like sharing our travel experiences. 
Travel: Mt. St. Helens National Volcanic Monument 
You Should Tour a Mine at Least Once!
Visiting Ireland: Kiss the Blarney Stone at Blarney Castle
Visiting Ireland: Kilmainham Gaol Museum